Are you searching for inspiring stories and bible verses about peace and comfort?
Here's a real-life encouraging tale I would love to share with you.
A few days ago, a young girl was rushed into the medical center with severe abdominal pain.
Her mum was so worried because, just last year, she lost one of her daughters to a motorbike accident.
She was panicking, needing to understand what the problem was.
When I saw the young lady, she had an inflamed appendix.
I quickly informed the mother that an operation would be performed as soon as possible.
She became concerned. For a second, she felt she could lose another of her child again.
She became anxious and confused, not knowing what to do.
But while she was afraid and panicking, God was in control.
Yesterday, during my ward round, I saw her with a smile on her face.
God has comforted her and returned peace to her mind.
She was happy and had already requested a discharge.
Likewise, if you are struggling with any issues in your life, you must depend on God.
There is nothing God cannot do. There is no kind of problem he can't intercede.
The truth is, money can't buy peace of mind.
And funny enough, our most trusted friends may fail us in our trials.
In difficult times, we must return to God for help and solutions.
I have put together bible verses about peace and comfort to motivate your soul.
Read and be blessed.
---
Recommended for you
---
Bible verses about peace and comfort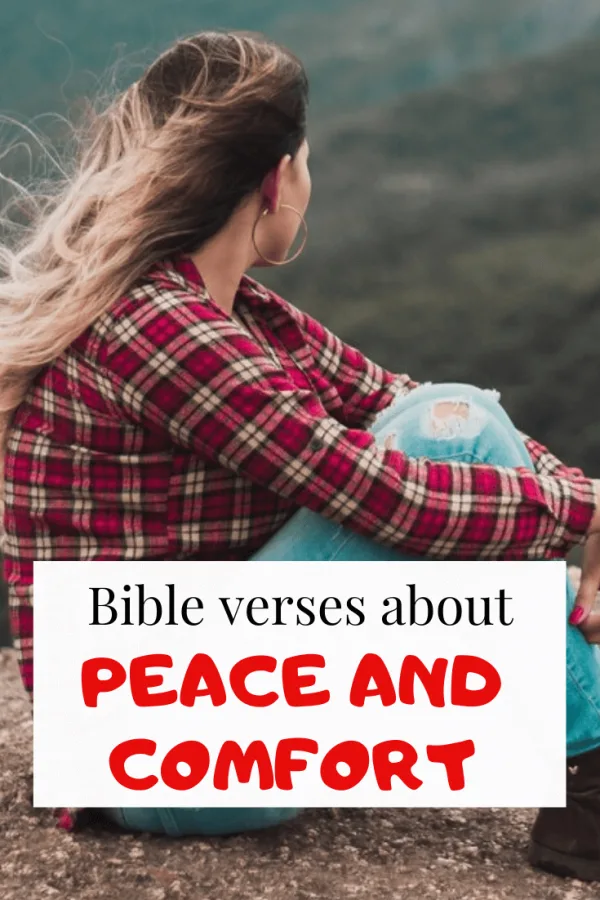 Psalm 16:8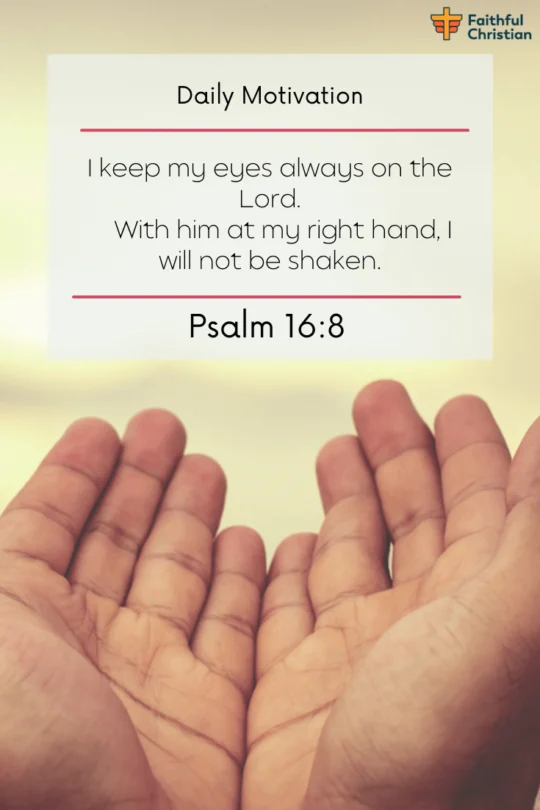 I keep my eyes always on the Lord.
    With him at my right hand, I will not be shaken.
Psalm 121:5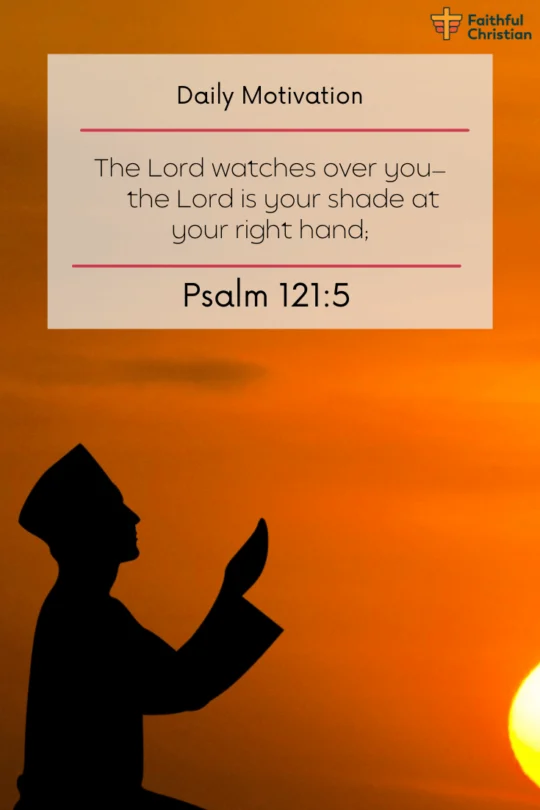 The Lord watches over you—
    the Lord is your shade at your right hand;
Psalm 73:23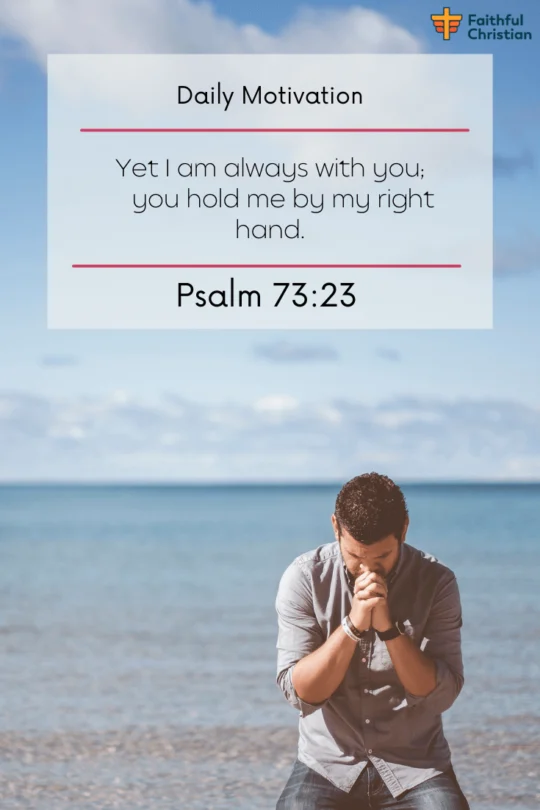 Yet I am always with you;
    you hold me by my right hand.
Psalm 62:6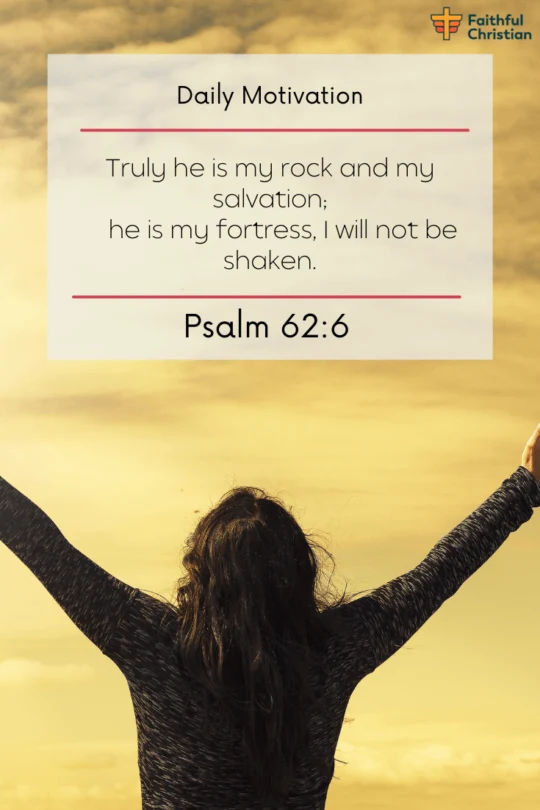 Truly he is my rock and my salvation;
    he is my fortress, I will not be shaken.
Psalm 73:26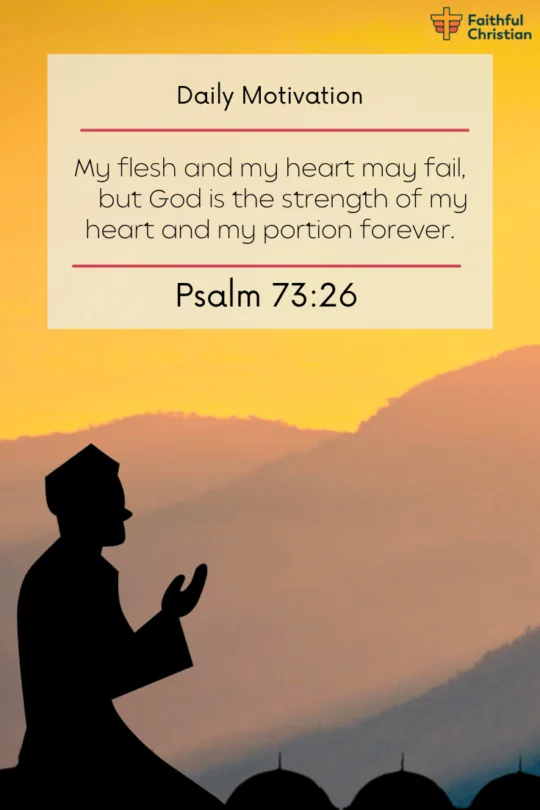 My flesh and my heart may fail,
    but God is the strength of my heart
    and my portion forever.
Psalm 109:31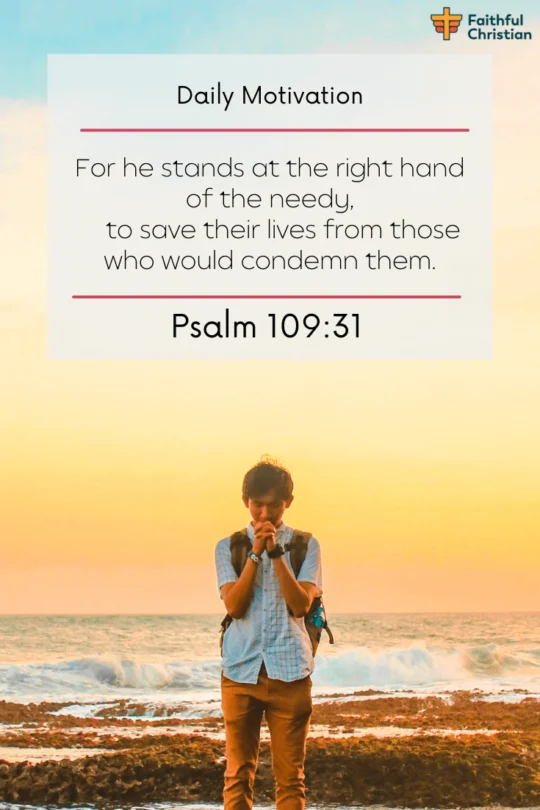 For he stands at the right hand of the needy,
    to save their lives from those who would condemn them.
Psalm 27:12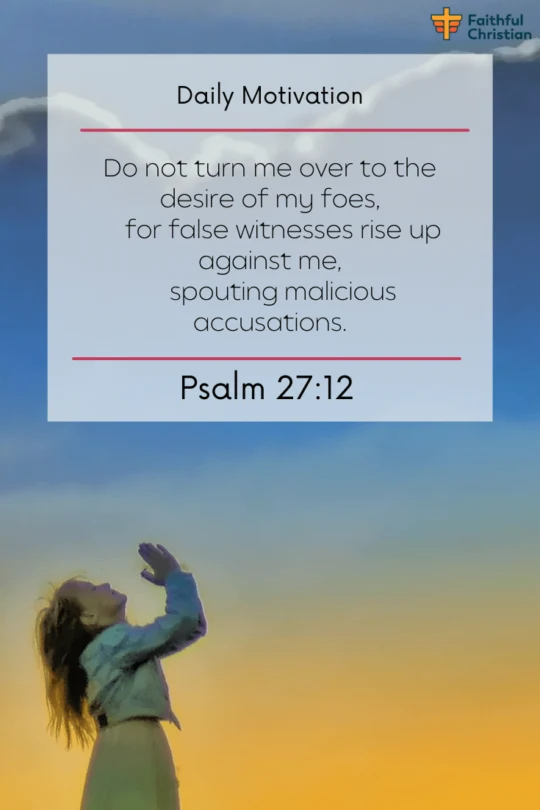 Do not turn me over to the desire of my foes,
    for false witnesses rise up against me,
    spouting malicious accusations.
Psalm 31:8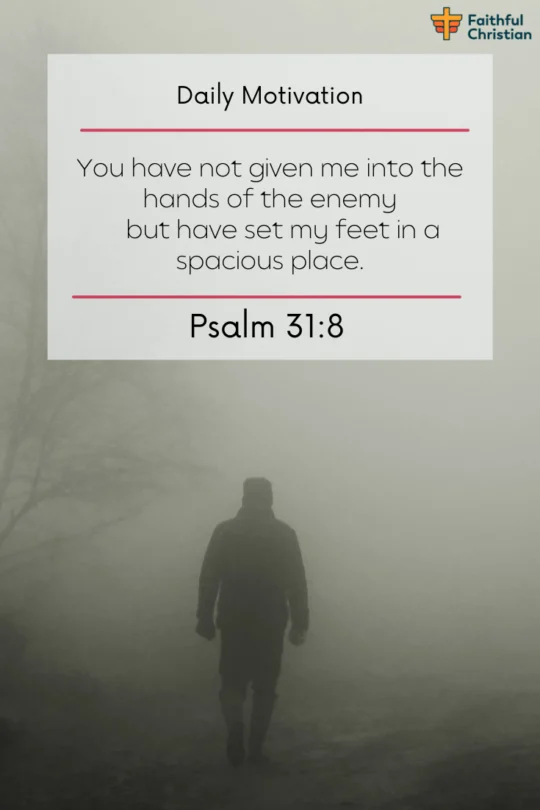 You have not given me into the hands of the enemy
    but have set my feet in a spacious place.
Psalm 41:11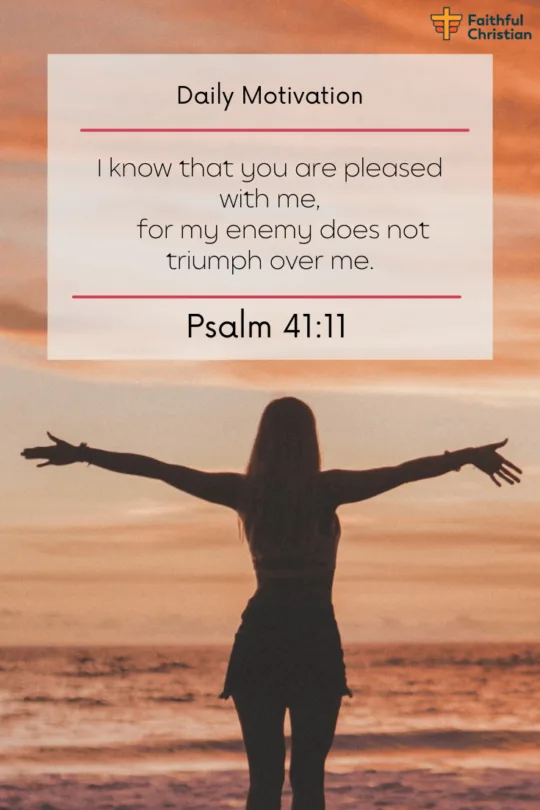 I know that you are pleased with me,
    for my enemy does not triumph over me.
Joshua 1:9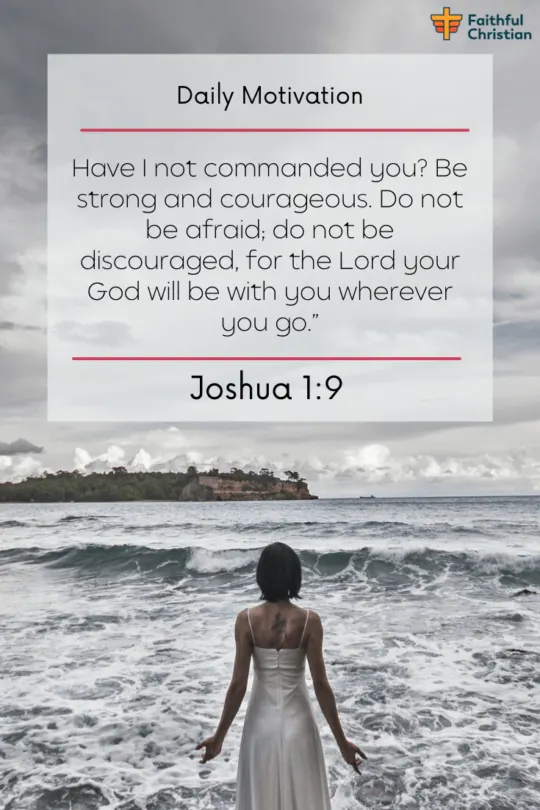 Have I not commanded you? Be strong and courageous. Do not be afraid; do not be discouraged, for the Lord your God will be with you wherever you go."
Isaiah 41:10
So do not fear, for I am with you;
    do not be dismayed, for I am your God.
I will strengthen you and help you;
    I will uphold you with my righteous right hand.
Romans 8:31
 What, then, shall we say in response to these things? If God is for us, who can be against us?
Philippians 4:13
I can do all this through him who gives me strength.
2 Corinthians 12:9
But he said to me, "My grace is sufficient for you, for my power is made perfect in weakness." Therefore I will boast all the more gladly about my weaknesses, so that Christ's power may rest on me.
Isaiah 12:2
Surely God is my salvation;
    I will trust and not be afraid.
The Lord, the Lord himself, is my strength and my defense[a];
    he has become my salvation."
Philippians 4:6
Do not be anxious about anything, but in every situation, by prayer and petition, with thanksgiving, present your requests to God.
Proverbs 3:5-6
Trust in the Lord with all your heart
    and lean not on your own understanding;
6 in all your ways submit to him,
    and he will make your paths straight.
Psalm 55:22
Cast your cares on the Lord
    and he will sustain you;
he will never let
    the righteous be shaken.
Matthew 7:7-8
Ask and it will be given to you; seek and you will find; knock and the door will be opened to you. 8 For everyone who asks receives; the one who seeks finds; and to the one who knocks, the door will be opened.
Matthew 6:25
 "Therefore I tell you, do not worry about your life, what you will eat or drink; or about your body, what you will wear. Is not life more than food, and the body more than clothes?
Matthew 6:25-33
But seek first his kingdom and his righteousness, and all these things will be given to you as well.
Matthew 6:8
Do not be like them, for your Father knows what you need before you ask him.
Psalm 37:4-5
Take delight in the Lord, and he will give you the desires of your heart. Commit your way to the Lord; trust in him and he will do this
Proverbs 3:6
in all your ways submit to him,
    and he will make your paths straight.
Job 22:28
What you decide on will be done,
    and light will shine on your ways.
Psalm 55:22
Cast your cares on the Lord
    and he will sustain you;
he will never let
    the righteous be shaken.
Matthew 11:28
"Come to me, all you who are weary and burdened, and I will give you rest.
Matthew 11:29
Take my yoke upon you and learn from me, for I am gentle and humble in heart, and you will find rest for your souls.
John 6:37
 All those the Father gives me will come to me, and whoever comes to me I will never drive away.
John 14:27
Peace I leave with you; my peace I give you. I do not give to you as the world gives. Do not let your hearts be troubled and do not be afraid.
2 Thessalonians 3:16
Now may the Lord of peace himself give you peace at all times and in every way. The Lord be with all of you.
---
Recommended for you
---
Peace and comfort? Here are words to inspire you
1.  Be patient in your trials
I am one of the most impatient persons on earth.
When I have a problem, I quickly want a solution ASAP.
And by doing that, I forget to pray.
Over the years, I have come to realize that with God, you can achieve anything.
With God, you are more confident in your trials.
That's because you know he is watching from the heavens and willing to help at his time.
In your persecution, be patient, and wait on the Lord for a miracle.
Don't be moved and run up and down.
Kneel and pray to our mighty father to redeem you from your pains.
He is loving and kindhearted. Our God is compassionate, not willing that you are troubled for too long.
In your trial, he has promised to send the angels to deliver you from the devil.
The scriptures say,
No temptation[a] has overtaken you except what is common to mankind. And God is faithful; he will not let you be tempted[b] beyond what you can bear. But when you are tempted,[c] he will also provide a way out so that you can endure it

1 Corinthians 10:13
2. Believe in God
The truth is, trusting God is not an easy task.
If you've lost your job and there is no money to take care of your needs, of course, you will find it hard to trust in him.
It is reasonable to ask; If he loves me, why did I lose my job in the first place? Or why did I fall sick?
But God works in mysterious ways.
He sees everything and knows everything.
Trusting in God is a blank check because there is no other person to put your trust in.
Remember, you lose absolutely nothing by believing in him.
The scripture says,
The LORD is my strength and my shield; my heart trusts in him, and he helps me. My heart leaps for joy, and with my song I praise him.

Psalm 28:7
3.  The Lord gives peace and comfort
We all know the truth, that true peace comes from God.
There are no two ways about it.
If we serve God, he will bless us with everything we desire and protect us from the devil.
Money can't buy happiness and peace.
A few days back, I saw a rich man that was rushed into the hospital.
He recently had surgery and was blind. He couldn't see; he couldn't walk.
For a moment, I asked myself; What's the essence of riches when there is no peace?
You would think that with money, all things are possible.
But that's a big lie.
Whether rich or poor, Only God gives peace and comfort.
The scriptures say,
And the peace of God, which transcends all understanding, will guard your hearts and your minds in Christ Jesus.

Philippians 4:7
---
Recommended for you
---
Author: Akatakpo Dunn
Dr. Akatakpo Dunn is a dedicated follower of Christ, an active member and speaker, and an ongoing learner of the Scriptures. Passionate about his faith and serving others, he is committed to sharing his spiritual journey and insights to inspire and uplift fellow believers. He has been active in the church for more than 23 years. Through The
Faithful Christian Blog
,
Dr. Dunn
combines his love for God, philanthropy, and Scripture, providing a valuable resource for those seeking to grow in their faith.
Follow me: on Youtube, Facebook, Twitter, Instagram, and Pinterest.
Content Disclosure:
At The Faithful Christian Blog, I create authentic and inspiring content. Although I am the main author, I occasionally use AI for minor language enhancements. This minimal AI usage ensures high-quality, trustworthy articles without compromising originality or sincerity, ultimately supporting our shared faith journey.
Warmly,
Dr. Akatakpo Dunn
Was this article helpful?