Quite easily, we forget that peace of the mind is a blessing from God.
In fact, on most occasions, when things are running smoothly, we fail to acknowledge God for his mercies.
We only return to God when we need his help.
But that's not how it ought to be.
I am equally guilty of this.
Most times, when I am confronted with a problem, I quickly have to pray.
And the moment my prayer is answered, I don't pray as often as I should.
But God is merciful. He always listens to my call for help.
Likewise, if you are struggling with lots of challenges and need God to quiet them all, you need to pray.
The psalmist said,
The Lord gives strength to his people;
    the Lord blesses his people with peace.
I have compiled powerful prayer for peace of mind to guide you.
My God will supply all your heart desires. Amen.
---
Recommended for you
---
Prayer for peace of mind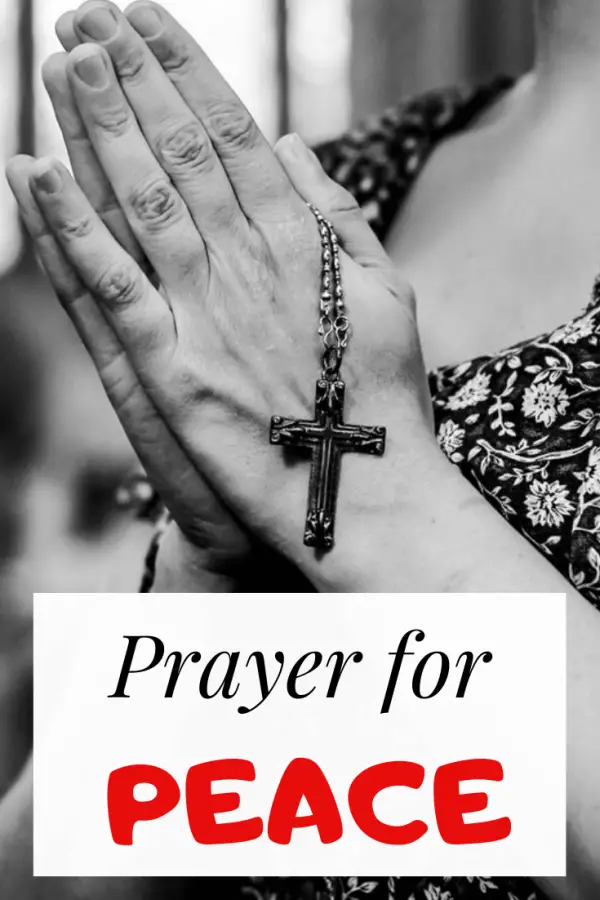 Be settled with God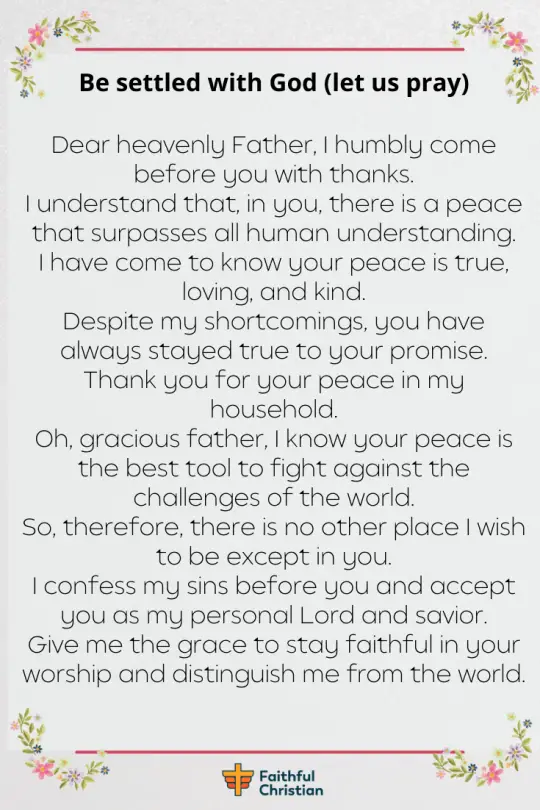 Dear heavenly Father, I humbly come before you with thanks.
I understand that, in you, there is a peace that surpasses all human understanding.
I have come to know your peace is true, loving, and kind.
Despite my shortcomings, you have always stayed true to your promise.
Thank you for your peace in my household.
Oh, gracious father, I know your peace is the best tool to fight against the challenges of the world.
So, therefore, there is no other place I wish to be except in you.
I confess my sins before you and accept you as my personal Lord and savior.
Give me the grace to stay faithful in your worship and distinguish me from the world.
The love for God brings peace (let us pray)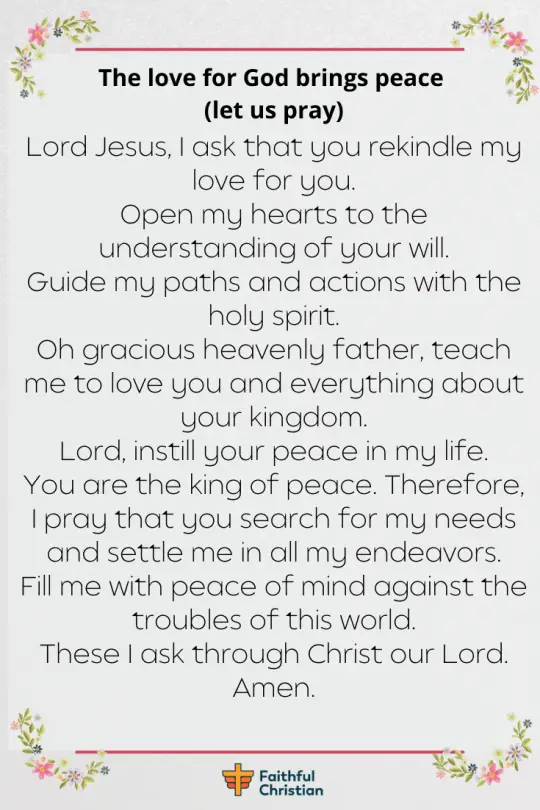 Lord Jesus, I ask that you rekindle my love for you.
Open my hearts to the understanding of your will.
Guide my paths and actions with the holy spirit.
Oh gracious heavenly father, teach me to love you and everything about your kingdom.
Lord, instill your peace in my life.
You are the king of peace. Therefore, I pray that you search for my needs and settle me in all my endeavors.
Fill me with the peace of mind against the troubles of this world.
These I ask through Christ our Lord.
Amen.
Follow Peace with all men (let us pray)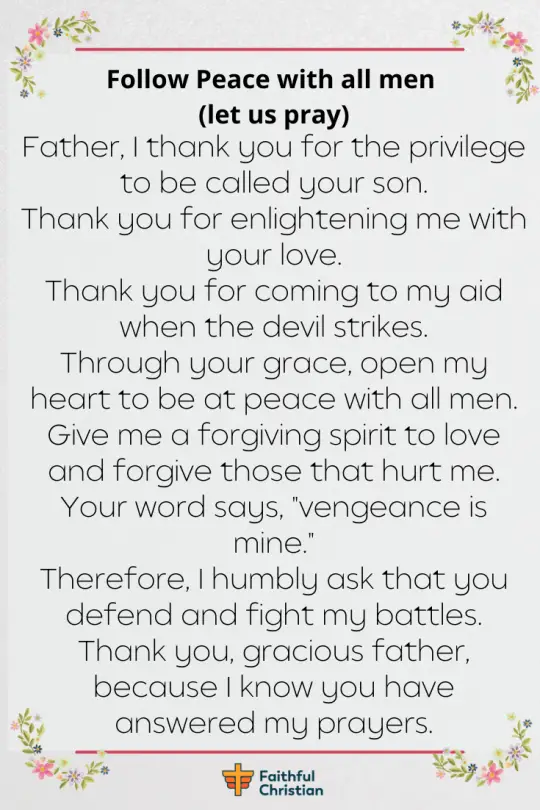 Father, I thank you for the privilege to be called your son.
Thank you for enlightening me with your love.
Thank you for coming to my aid when the devil strikes.
Through your grace, open my heart to be at peace with all men.
Give me a forgiving spirit to love and forgive those that hurt me.
Your word says, "vengeance is mine."
Therefore, I humbly ask that you defend and fight my battles.
Thank you, gracious father, because I know you have answered my prayers.
Submit yourself to the holy spirit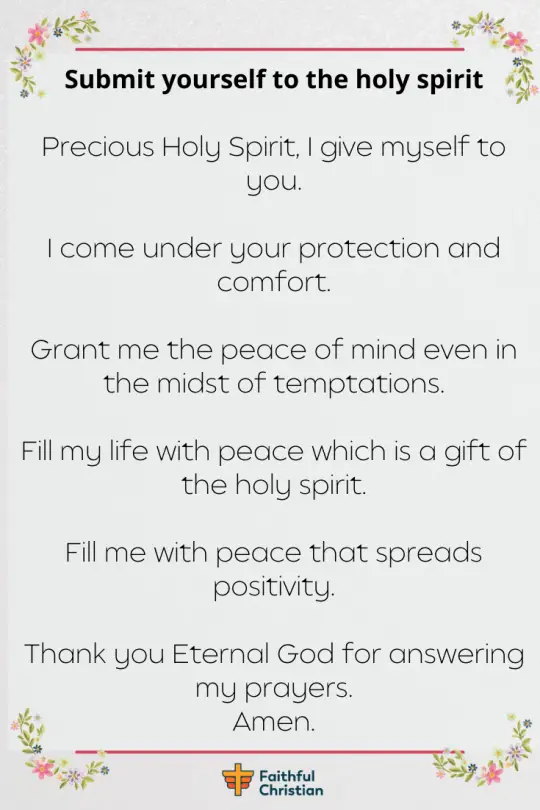 Precious Holy Spirit, I give myself to you.
I come under your protection and comfort.
Grant me the peace of mind even in the midst of temptations.
Fill my life with peace which is a gift of the holy spirit.
Fill me with peace that spreads positivity.
Thank you Eternal God for answering my prayers.
Amen.
---
Recommended for you
---
Bible verses about Peace
2 Thessalonians 3:16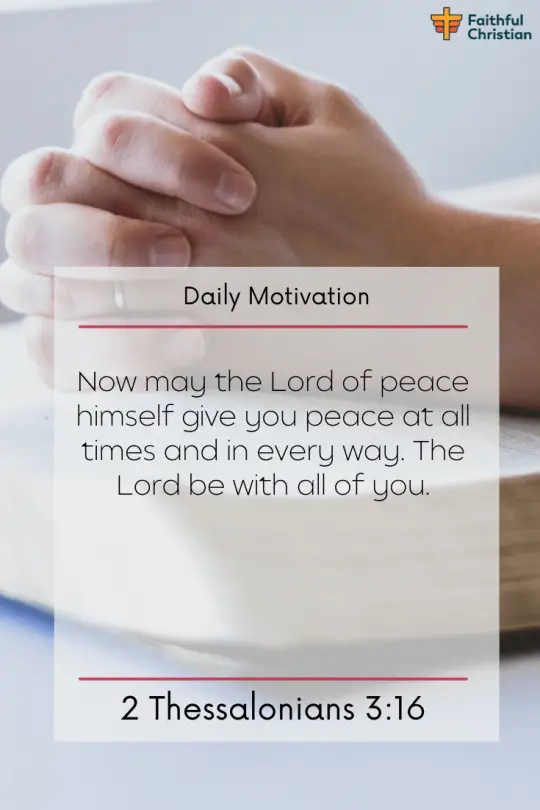 Now may the Lord of peace himself give you peace at all times and in every way. The Lord be with all of you.
Psalm 147:14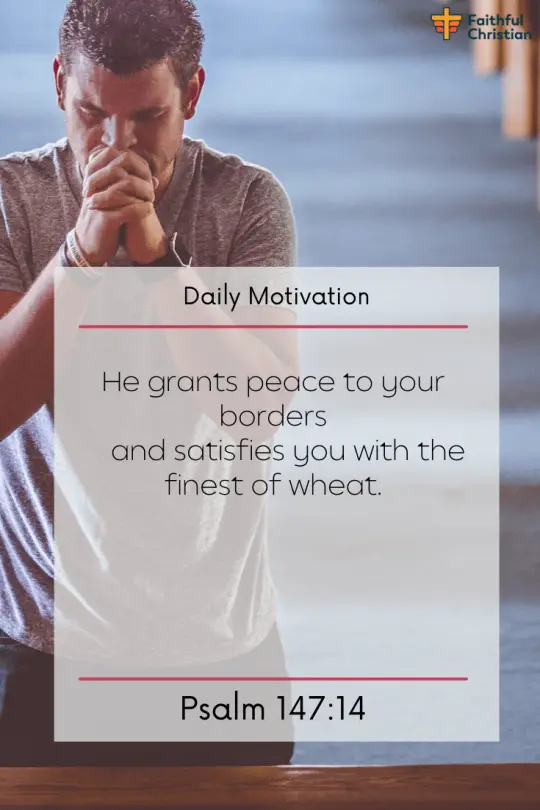 He grants peace to your borders
and satisfies you with the finest of wheat.
Author: Akatakpo Dunn
Dunn is a firm believer and a teacher of God's word. Suffering for Jesus is an attribute of a faithful Christian, and I hope to win new souls to Christ with every chance that I get. Articles are well-researched and backed by the scriptures.
Follow me: on Youtube, Facebook, Twitter, Instagram, and Pinterest.