As Christians, we need God's mercy every single day of our lives. We also need to be compassionate with others.
But how can we get it right?
Our only hope of improving ourselves is asking God to guide our hearts towards love.
This prayer will guide you as you pray for God's compassion and the grace to be compassionate with others.
---
Recommended for you
---
Short prayer for God's compassion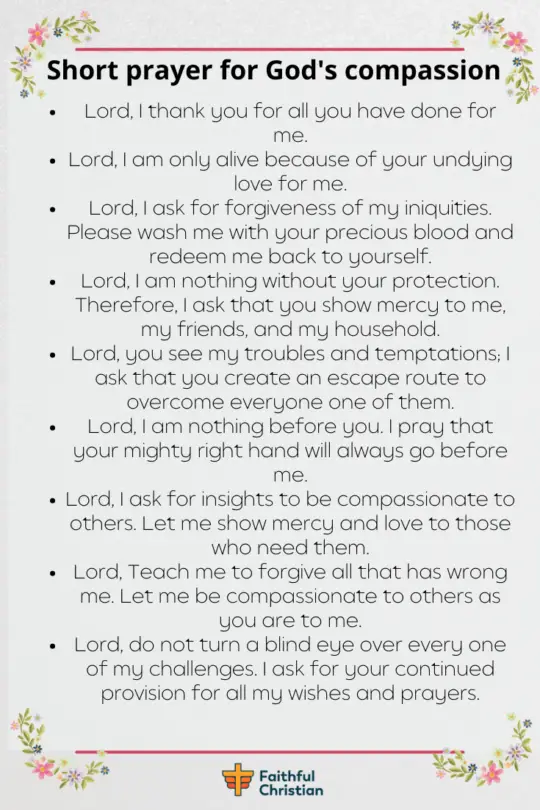 Lord, I thank you for all you have done for me.
Lord, I am only alive because of your undying love for me.
Lord, I ask for forgiveness for my iniquities. Please wash me with your precious blood and redeem me back to yourself.
Lord, I am nothing without your protection. Therefore, I ask that you show mercy to me, my friends, and my household.
Lord, you see my troubles and temptations; I ask that you create an escape route to overcome everyone one of them.
Lord, I am nothing before you. I pray that your mighty right hand will always go before me.
Lord, I ask for insights to be compassionate to others. Let me show mercy and love to those who need them.
Lord, Teach me to forgive all that has wronged me. Let me be compassionate to others as you are to me.
Lord, do not turn a blind eye to every one of my challenges. I ask for your continued provision for all my wishes and prayers.
Bible verses about compassion for others
Ephesians 4:32
Be kind and compassionate to one another, forgiving each other, just as in Christ God forgave you.
Colossians 3:12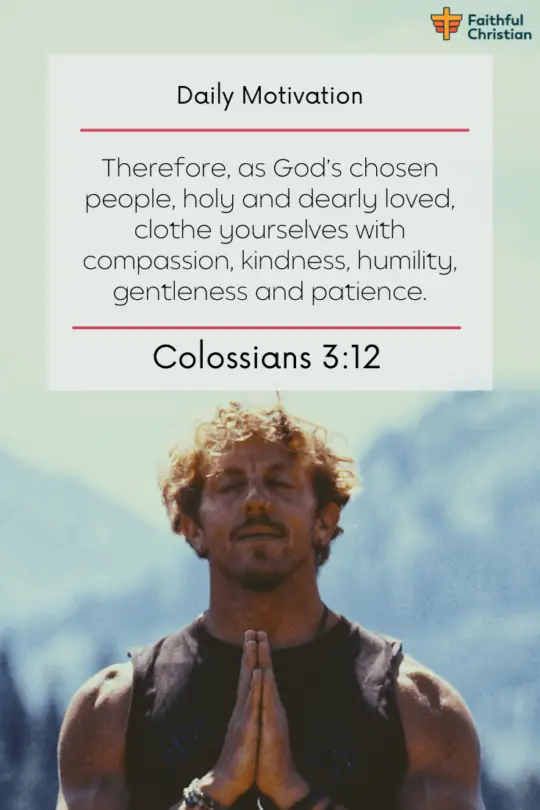 Therefore, as God's chosen people, holy and dearly loved, clothe yourselves with compassion, kindness, humility, gentleness and patience.
Galatians 6:2
Carry each other's burdens, and in this way you will fulfill the law of Christ.
Bible verses about God's compassion for us
Exodus 34:6-7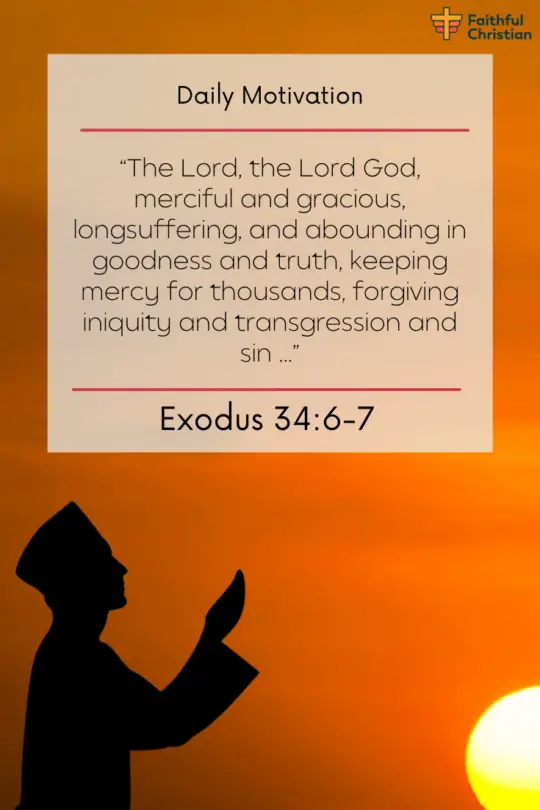 "The Lord, the Lord God, merciful and gracious, longsuffering, and abounding in goodness and truth, keeping mercy for thousands, forgiving iniquity and transgression and sin …"
Deuteronomy 7:9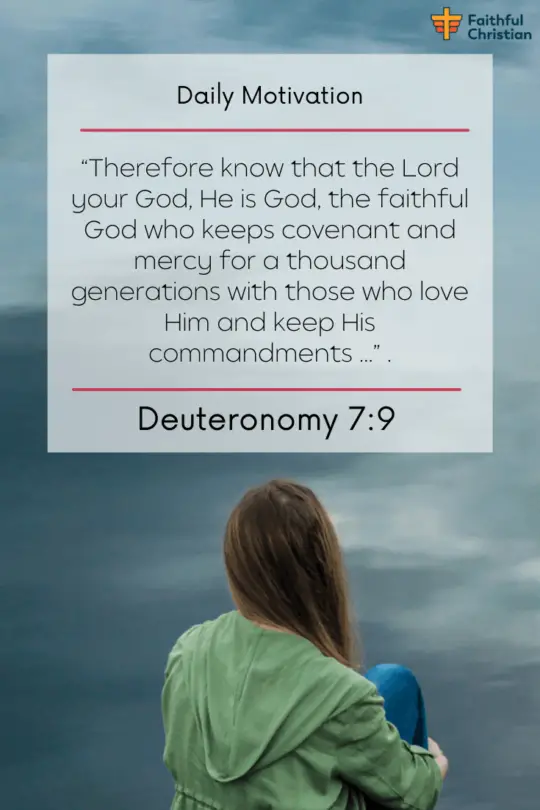 "Therefore know that the Lord your God, He is God, the faithful God who keeps covenant and mercy for a thousand generations with those who love Him and keep His commandments …" .
2 Samuel 22:26
"With the merciful You will show Yourself merciful …"
Prayer for God's compassion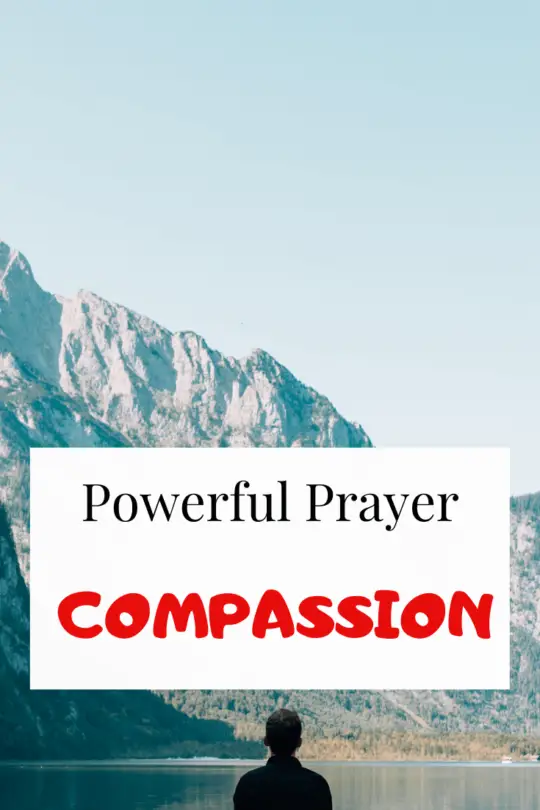 The Lord's eternal love
How else can we define God's love for us?
Each day, we make a lot of mistakes with our decisions.
Sometimes, we are found lying or cheating on others to make more money.
At other times, we may be fornicating or doing anything contrary to God's laws.
And despite all these, we sleep and wake up every morning refreshed and sound.
In His infinite mercy, God continues to provide for every one of our desires.
This is why God's love is eternal.
God understands your trials and temptations.
He sees your pain and persecution.
In all these, he is willing to display his eternal love for you.
The scripture says, "The Lord appeared to us in the past,[a] saying: "I have loved you with an everlasting love; I have drawn you with unfailing kindness."
Let us pray for God's eternal compassion.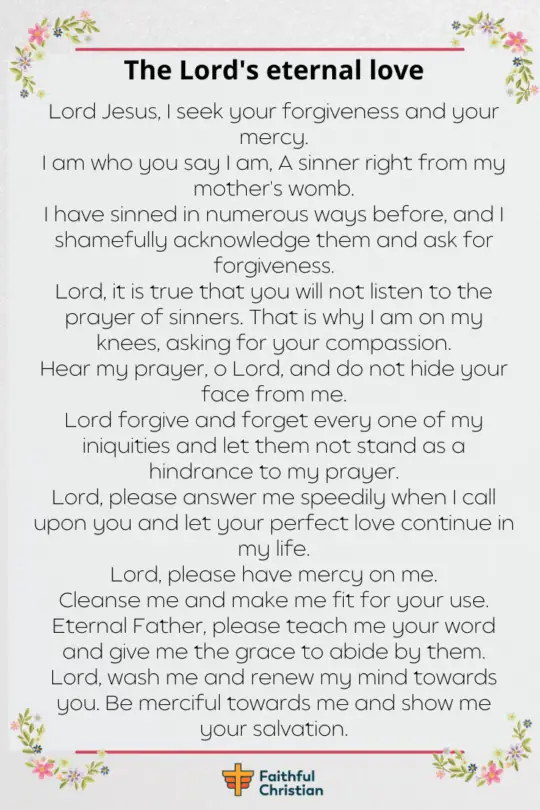 Lord Jesus, I seek your forgiveness and your mercy.
I am who you say I am, A sinner right from my mother's womb.
I have sinned in numerous ways before, and I shamefully acknowledge them and ask for forgiveness.
Lord, it is true that you will not listen to the prayer of sinners. That is why I am on my knees, asking for your compassion.
Hear my prayer, o Lord, and do not hide your face from me.
Lord forgive and forget every one of my iniquities and let them not stand as a hindrance to my prayer.
Lord, please answer me speedily when I call upon you and let your perfect love continue in my life.
Lord, please have mercy on me.
Cleanse me and make me fit for your use.
Eternal Father, please teach me your word and give me the grace to abide by them.
Lord, wash me and renew my mind towards you. Be merciful towards me and show me your salvation.
Thank you, Father, for answering my prayers. Amen.
The steadfast love of God never ceases.
How else can we thank God enough for all he has done.
In our iniquities, he has been merciful.
He has loved us continuously despite our evident shameful sinful life.
This is why we must seek God's compassion and love in all we do.
But should we disregard God's enduring love by being unrepentant?
If we seek God, we must open our minds and soul and serve Him wholeheartedly.
The scripture says in Lamentations 3:22-23,
The steadfast love of the Lord never ceases; his mercies never come to an end; they are new every morning;great is your faithfulness. 
Let us pray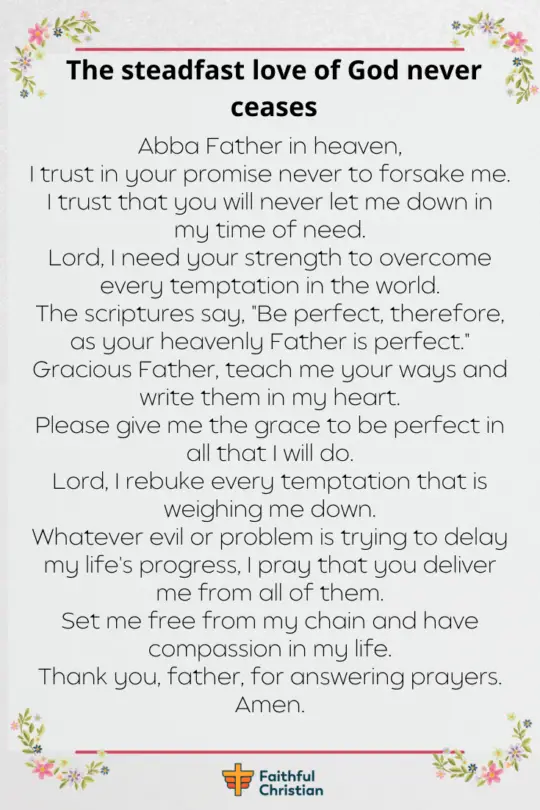 Abba Father in heaven,
I trust in your promise never to forsake me.
I trust that you will never let me down in my time of need.
Lord, I need your strength to overcome every temptation in the world.
The scriptures say, "Be perfect, therefore, as your heavenly Father is perfect."
Gracious Father, teach me your ways and write them in my heart.
Please give me the grace to be perfect in all that I will do.
Lord, I rebuke every temptation that is weighing me down.
Whatever evil or problem is trying to delay my life's progress, I pray that you deliver me from all of them.
Set me free from my chain and have compassion in my life.
Thank you, father, for answering prayers. Amen.
Call on Him, and he will answer
What happens when you have no one to turn to?
Or when all that you've hoped for isn't happening as expected?
What happens when your best friends have betrayed or disappointed you?
Is there still hope for you? Will God answer your prayers if you pray?
The truth is, if we open our hearts and seek God's compassion, he will come and help us.
The scripture says, "Draw near to God and He will draw near to you. Cleanse your hands, you sinners; and purify your hearts, you double-minded."
Let us pray
Lord have mercy upon me according to your loving-kindness.
Lord forgive me of my sins today and wash me clean for your work.
Cleanse me thoroughly from all iniquities and turn my heart against evil ways.
Lord, I ask for your joy and peace in my life.
Let everything I touch be successful.
Let every one of my plans bring glory to your name.
Lord, deliver me from evil and make your glory shine upon me.
Save me from my evil thoughts for your mercy's sake.
Thank you, father, for answering prayers.
The Lord is gracious, compassionate, and merciful (let us pray)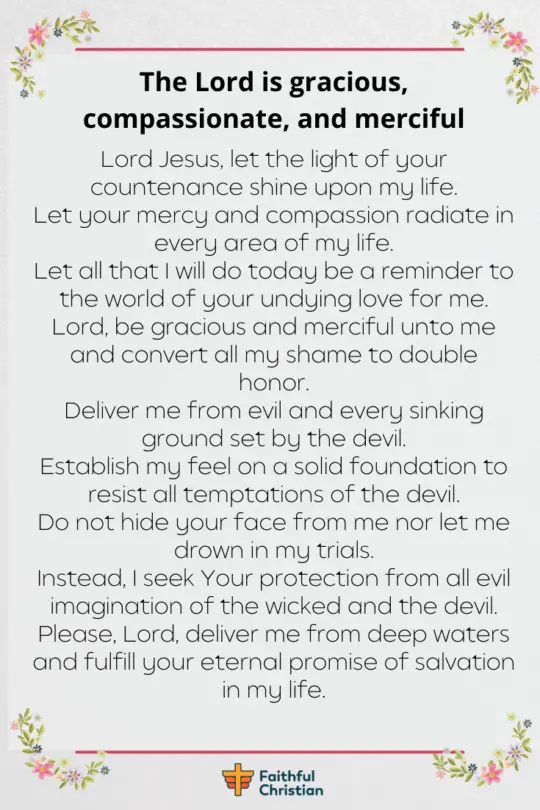 Lord Jesus, let the light of your countenance shine upon my life.
Let your mercy and compassion radiate in every area of my life.
Let all that I will do today be a reminder to the world of your undying love for me.
Lord, be gracious and merciful unto me and convert all my shame to double honor.
Deliver me from evil and every sinking ground set by the devil.
Establish my feel on a solid foundation to resist all temptations of the devil.
Do not hide your face from me nor let me drown in my trials.
Instead, I seek Your protection from all evil imaginations of the wicked and the devil.
Please, Lord, deliver me from deep waters and fulfill your eternal promise of salvation in my life.
His hand is not short to help you.
When you are desperate for God's help, don't be faithless.
Despite your iniquities, always remember that God doesn't think the way we do.
As expected, we aren't happy with those that repeatedly hurt us.
But with God, everything is different.
He created us from the dust and understands our DNA.
He is willing to help us even with all our transgressions.
This is why you need to return to God for help each time you've lost hope.
let us pray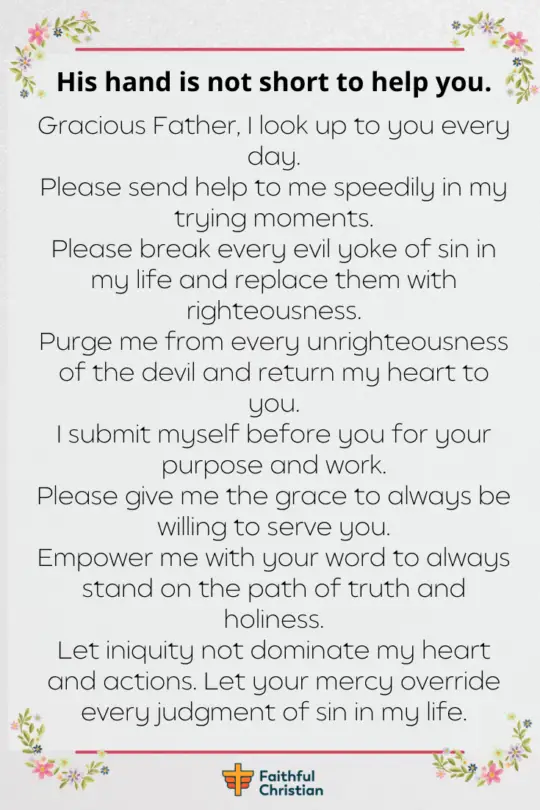 Gracious Father, I look up to you every day.
Please send help to me speedily in my trying moments.
Please break every evil yoke of sin in my life and replace them with righteousness.
Purge me from every unrighteousness of the devil and return my heart to you.
I submit myself before you for your purpose and work.
Please give me the grace to always be willing to serve you.
Empower me with your word to always stand on the path of truth and holiness.
Let iniquity not dominate my heart and actions.
Let your mercy override sin in my life.
Prayer for compassion for others
If we need God to be compassionate to us, we must be compassionate towards others.
Millions of people need our help, and we must help them in any way we can.
Being Christ-like is displaying love to everyone irrespective of their gender, race, tribe, or social status.
We must stand with those who are depressed, hurt, mourning, or bereaved.
Let us pray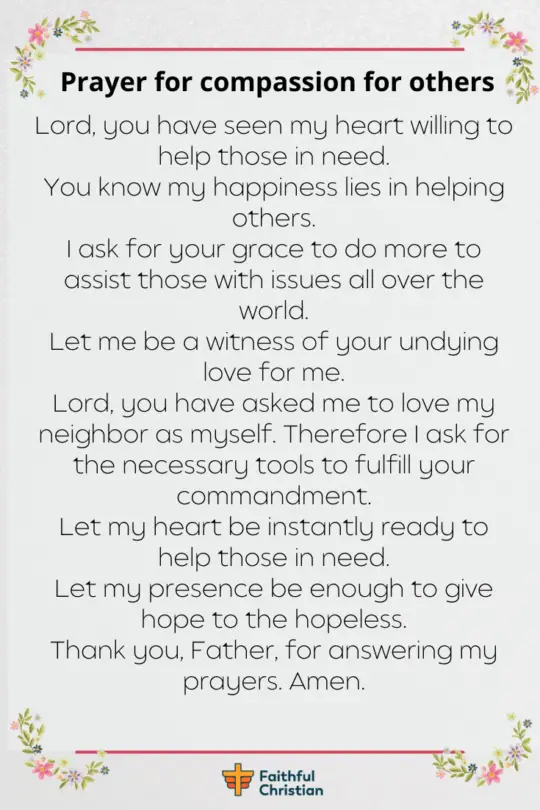 Lord, you have seen my heart willing to help those in need.
You know my happiness lies in helping others.
I ask for your grace to do more to assist those with issues all over the world.
Lord, you have asked me to love my neighbor as myself. Therefore I ask for the necessary tools to fulfill your commandment.
Let my heart be instantly ready to help those in need.
Let my presence be enough to give hope to the hopeless.
Thank you, Father, for answering my prayers. Amen.
Author: Akatakpo Dunn
Dunn is a firm believer and a teacher of God's word. Suffering for Jesus is an attribute of a faithful Christian, and I hope to win new souls to Christ with every chance that I get. Articles are well-researched and backed by the scriptures.
Follow me: on Youtube, Facebook, Twitter, Instagram, and Pinterest.