Life is mysterious.
And that's the simple truth.
Despite the pains we suffer each day, we still want to live.
And that's because we know the truth ourselves.
That death brings an end to our relationship here on earth.
The bible says in Ecclesiastes,
For the living know that they will die,
    but the dead know nothing;
they have no further reward,
    and even their name is forgotten
But is there a chance we will meet with our dead friends or family members again?
What about us?
When we die, is there another blissful life out there?
This evening, after a fun time with my colleagues at work, I heard a piece of sad news.
One of my patients suffering from a terminal disease has passed on.
He was a friend and a good man.
When I heard, I was shocked.
He was a Christian and an excellent father.
Is there hope in Christ that he is rewarded?
Yes, there are bible verses about eternal life that confirms we will not die in vain.
God is merciful, and he has loved us from the beginning of the world.
That's why Jesus had to die in the first place.
The scriptures say,
For God so loved the world that he gave his one and only Son, that whoever believes in him shall not perish but have eternal life
So, it's that simple.
We will not die hopeless if we believe in Christ.
I have compiled bible verses about everlasting life to motivate your soul.
---
Recommended for you
---
Bible verses about Eternal life
1.  John 6:39-40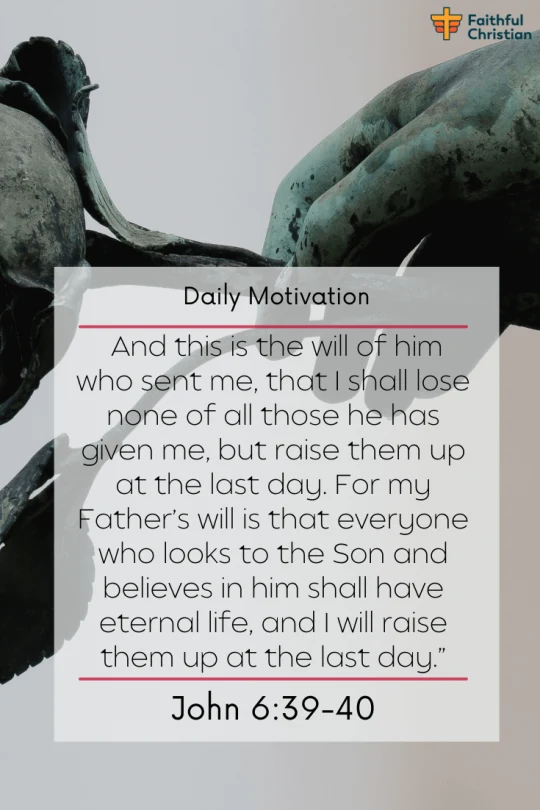 And this is the will of him who sent me, that I shall lose none of all those he has given me, but raise them up at the last day. 40 For my Father's will is that everyone who looks to the Son and believes in him shall have eternal life, and I will raise them up at the last day."
2.  John 6:37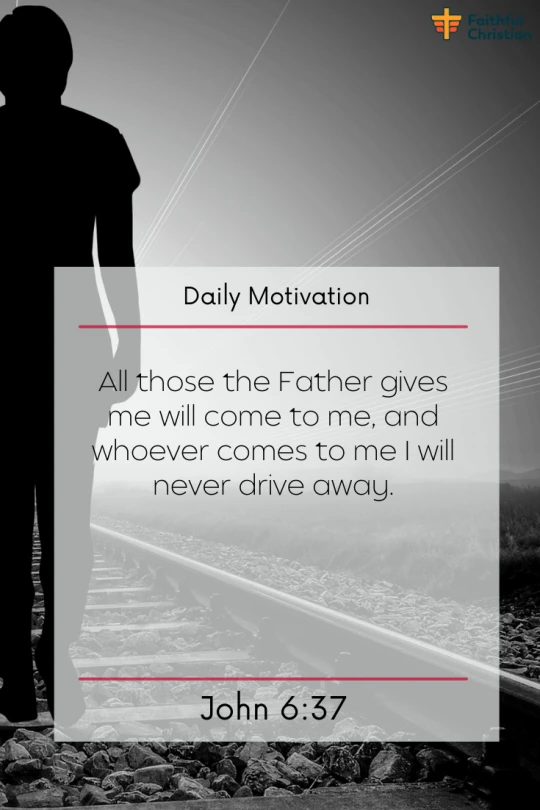 All those the Father gives me will come to me, and whoever comes to me I will never drive away.
3.  Hebrews 7:25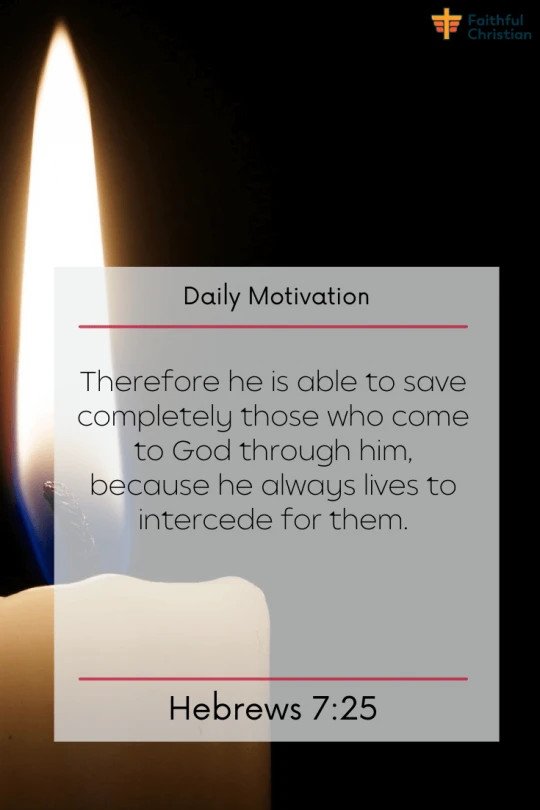 Therefore he is able to save completely[a] those who come to God through him, because he always lives to intercede for them.
4.  Romans 8:29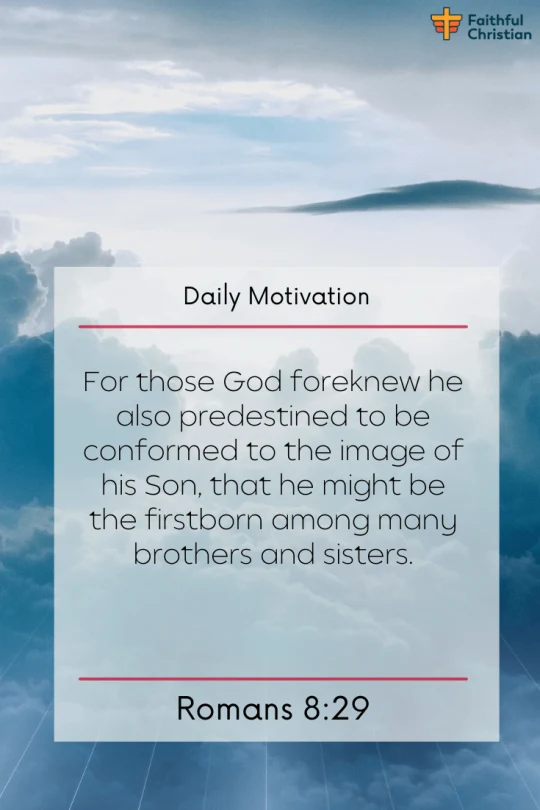 For those God foreknew he also predestined to be conformed to the image of his Son, that he might be the firstborn among many brothers and sisters.
5.  John 3:15-16
that everyone who believes may have eternal life in him. For God so loved the world that he gave his one and only Son, that whoever believes in him shall not perish but have eternal life.
6.  John 18:9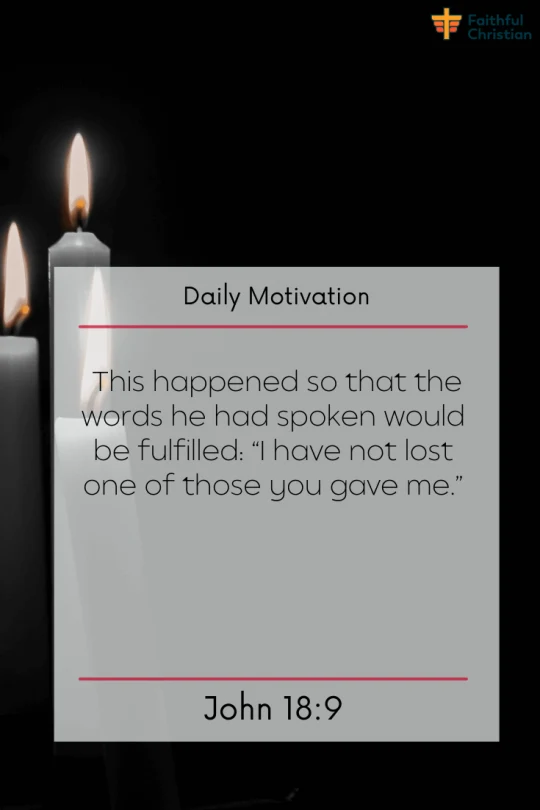 This happened so that the words he had spoken would be fulfilled: "I have not lost one of those you gave me."
7.  John 17:2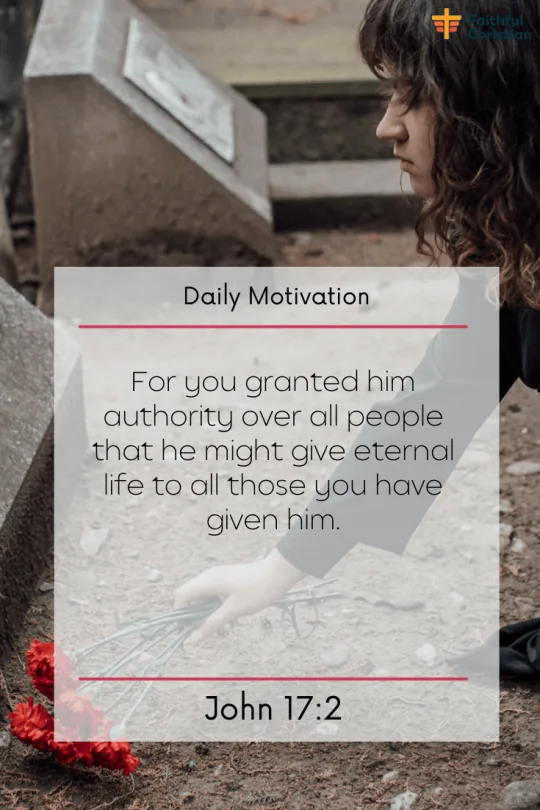 For you granted him authority over all people that he might give eternal life to all those you have given him.
8.  1 John 2:25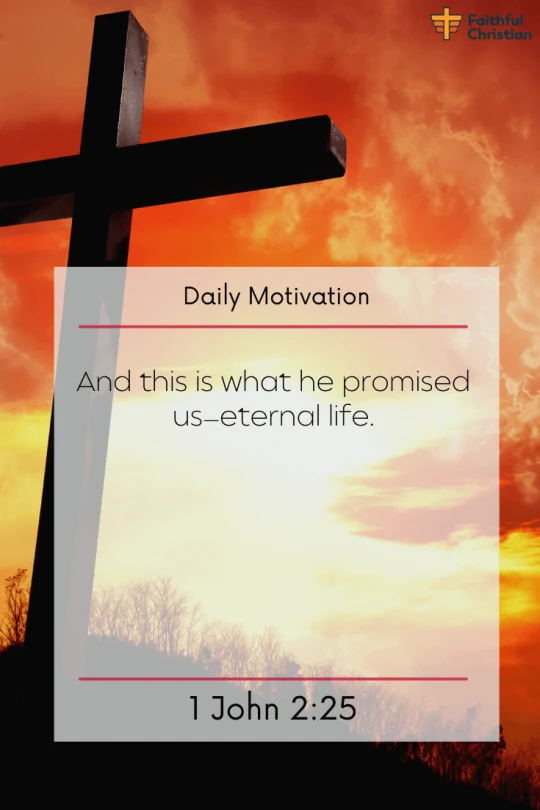 And this is what he promised us—eternal life.
9.  Philippians 1:6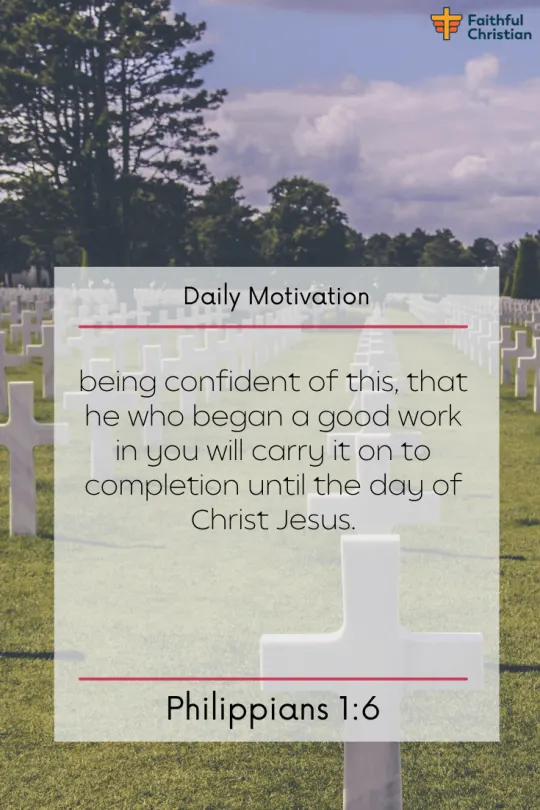 being confident of this, that he who began a good work in you will carry it on to completion until the day of Christ Jesus.
10.  Romans 8:1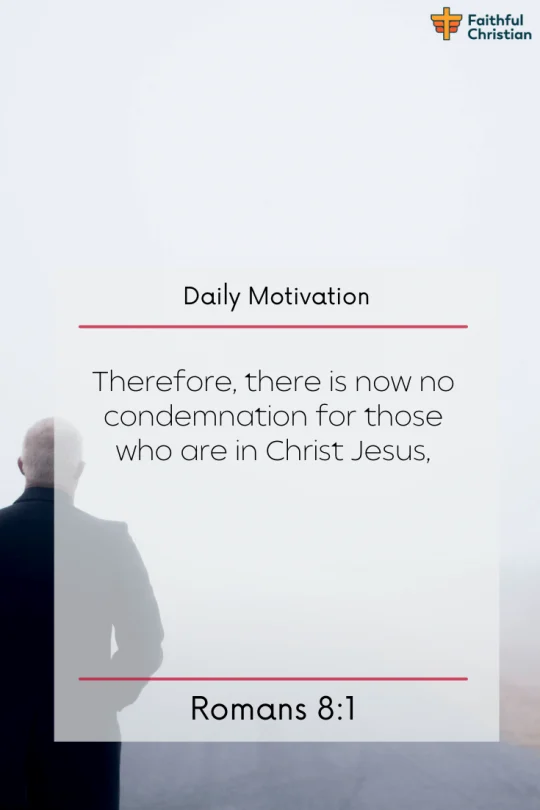 Therefore, there is now no condemnation for those who are in Christ Jesus,
11.  1 John 5:13-20
I write these things to you who believe in the name of the Son of God so that you may know that you have eternal life. 14 This is the confidence we have in approaching God: that if we ask anything according to his will, he hears us.
15 And if we know that he hears us—whatever we ask—we know that we have what we asked of him.
12.  1 John 5:11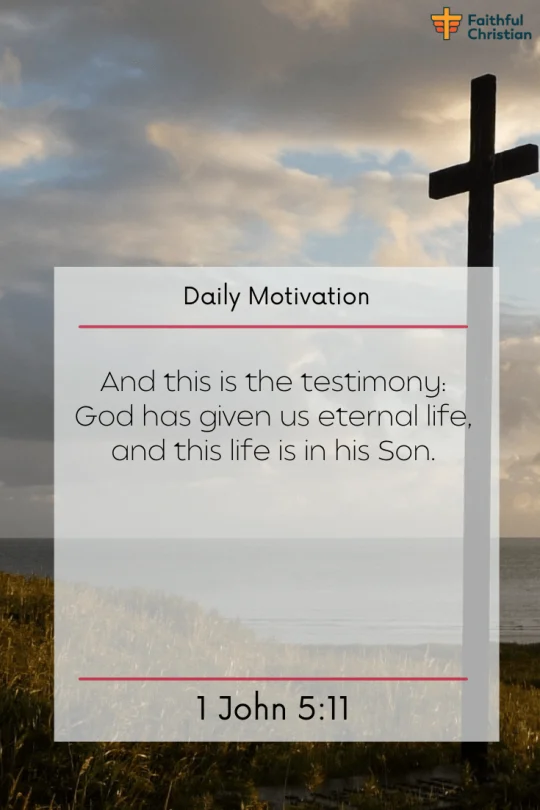 And this is the testimony: God has given us eternal life, and this life is in his Son.
13.  John 5:24
Very truly I tell you, whoever hears my word and believes him who sent me has eternal life and will not be judged but has crossed over from death to life.
14.  John 4:14
but whoever drinks the water I give them will never thirst. Indeed, the water I give them will become in them a spring of water welling up to eternal life."
15.  Jude 1:21
keep yourselves in God's love as you wait for the mercy of our Lord Jesus Christ to bring you to eternal life.
More Bible Verses about Everlasting Life
16.  1 Peter 1:5
who through faith are shielded by God's power until the coming of the salvation that is ready to be revealed in the last time.
17.  Colossians 3:3-4
For you died, and your life is now hidden with Christ in God. 4 When Christ, who is your[a] life, appears, then you also will appear with him in glory.
18.  Romans 8:33-35
 Who will bring any charge against those whom God has chosen? It is God who justifies. 34 Who then is the one who condemns? No one. Christ Jesus who died—more than that, who was raised to life—is at the right hand of God and is also interceding for us. 35 Who shall separate us from the love of Christ? Shall trouble or hardship or persecution or famine or nakedness or danger or sword?
19.  2 Thessalonians 2:13
But we ought always to thank God for you, brothers and sisters loved by the Lord, because God chose you as firstfruits[a] to be saved through the sanctifying work of the Spirit and through belief in the truth.
20.  John 11:25
Jesus said to her, "I am the resurrection and the life. The one who believes in me will live, even though they die;
21.  Isaiah 45:17
But Israel will be saved by the Lord
    with an everlasting salvation;
you will never be put to shame or disgraced,
    to ages everlasting.
22.  Romans 6:23
 For the wages of sin is death, but the gift of God is eternal life in[a] Christ Jesus our Lord.
23.  Romans 5:21
so that, just as sin reigned in death, so also grace might reign through righteousness to bring eternal life through Jesus Christ our Lord.
24.  Romans 5:17
For if, by the trespass of the one man, death reigned through that one man, how much more will those who receive God's abundant provision of grace and of the gift of righteousness reign in life through the one man, Jesus Christ!
25.  John 6:27
Do not work for food that spoils, but for food that endures to eternal life, which the Son of Man will give you. For on him God the Father has placed his seal of approval."
26.  John 14:19
Before long, the world will not see me anymore, but you will see me. Because I live, you also will live.
27.  John 6:68
Simon Peter answered him, "Lord, to whom shall we go? You have the words of eternal life.
28.  John 3:36
Whoever believes in the Son has eternal life, but whoever rejects the Son will not see life, for God's wrath remains on them.
29.  1 John 5:11-12
And this is the testimony: God has given us eternal life, and this life is in his Son. 12 Whoever has the Son has life; whoever does not have the Son of God does not have life.
30.  John 17:3
 Now this is eternal life: that they know you, the only true God, and Jesus Christ, whom you have sent.
31.  Proverbs 8:35
For those who find me find life
    and receive favor from the Lord.
32.  1 John 2:16-17
 For everything in the world—the lust of the flesh, the lust of the eyes, and the pride of life—comes not from the Father but from the world. 17 The world and its desires pass away, but whoever does the will of God lives forever.
33.  Romans 8:24-25
For in this hope we were saved. But hope that is seen is no hope at all. Who hopes for what they already have? 25 But if we hope for what we do not yet have, we wait for it patiently.
34.  2 Corinthians 4:18
So we fix our eyes not on what is seen, but on what is unseen, since what is seen is temporary, but what is unseen is eternal.
---
Recommended for you
---
Eternal Life After Death – Here's what you should know
1.  Eternal life is a gift
I find it hard to believe that we are blessed entirely by our works.
Yes, we need to be faithful and keep all God's commands to be saved.
But, in the first place, our works will count for nothing if there was no hope for Eternity.
That is, God has freely given us the gift of eternal life because he loves us.
That's the essence of Christ's death.
That through the blood of Jesus Christ we will be redeemed back to himself.
He loves us and has gifted us with Eternal life.
It is now a choice to accept or reject life through our works.
The scripture says,
 This day I call the heavens and the earth as witnesses against you that I have set before you life and death, blessings and curses. Now choose life, so that you and your children may live

Deuteronomy 30:19
2.  To secure everlasting life, you must repent
Though Eternity is a gift from God, it's not accessible to everyone.
To access God's blessing of life after death, you must accept that his your savior.
This is quite a simple task.
It is all about believing that he is lord.
Not just that, you must obey God's commandments.
There are several commandments of God you must obey to secure evaluating life.
In simple terms, it entails loving God and your neighbor.
The scriptures say,
For the entire law is fulfilled in keeping this one command: "Love your neighbor as yourself.

Galatians 5:14
3.  Eternity is a daily fight
If you've accepted Christ, it does not end there.
Keeping his commands each day of our lives is not an easy task.
Think about the temptations you face each day.
From fornication, stealing, adultery, and the rest of them.
But you must be resolute in securing God's final blessing of Eternity.
The scripture says,
But you, man of God, flee from all this, and pursue righteousness, godliness, faith, love, endurance and gentleness. 12 Fight the good fight of the faith. Take hold of the eternal life to which you were called when you made your good confession in the presence of many witnesses.

1 Timothy 6: 11-12
Author: Akatakpo Dunn
Dr. Akatakpo Dunn is a dedicated follower of Christ, an active member and speaker, and an ongoing learner of the Scriptures. Passionate about his faith and serving others, he is committed to sharing his spiritual journey and insights to inspire and uplift fellow believers. He has been active in the church for more than 23 years. Through The
Faithful Christian Blog
,
Dr. Dunn
combines his love for God, philanthropy, and Scripture, providing a valuable resource for those seeking to grow in their faith.
Follow me: on Youtube, Facebook, Twitter, Instagram, and Pinterest.
Content Disclosure:
At The Faithful Christian Blog, I create authentic and inspiring content. Although I am the main author, I occasionally use AI for minor language enhancements. This minimal AI usage ensures high-quality, trustworthy articles without compromising originality or sincerity, ultimately supporting our shared faith journey.
Warmly,
Dr. Akatakpo Dunn
Was this article helpful?