During one of his last days on earth, Jesus told his disciples.
If you love me keep my commandments (KJV)
What did Christ mean?
"If you love me keep my commandments" – What did Jesus Christ mean?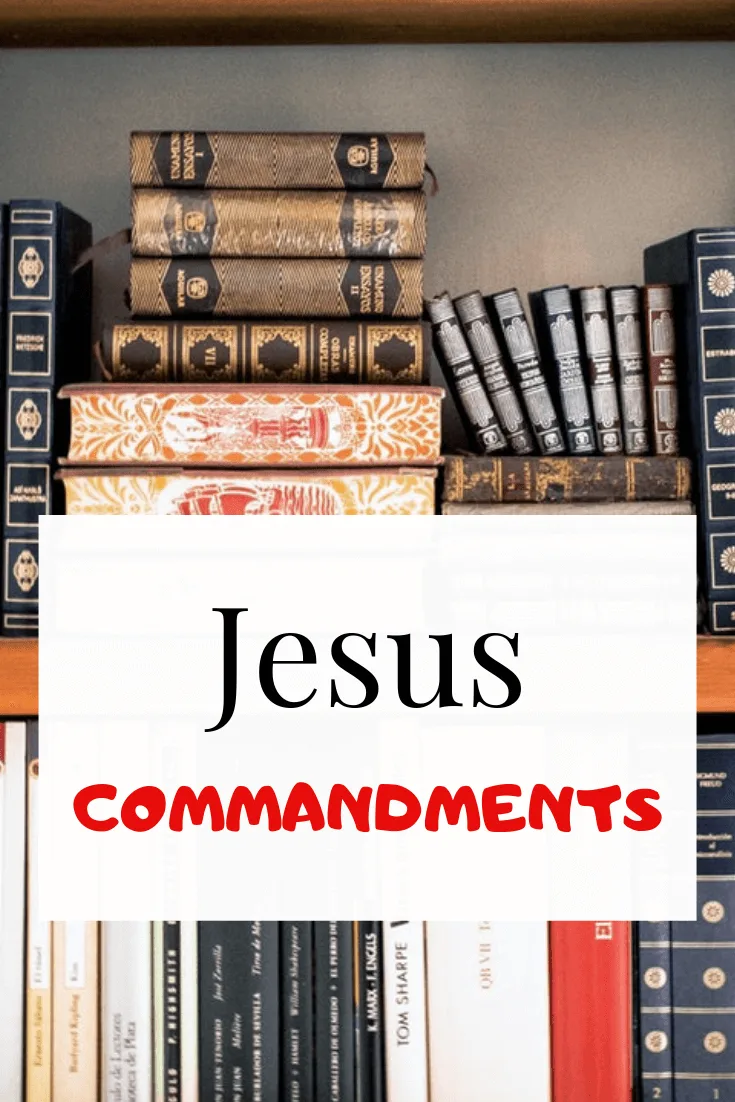 To always be on the side of Christ, we must obey his laws and walk the way he walked on earth.
Before his death of the cross, he instructed the apostles to follow his instructions. His new commandment is "Love."
A new commandment I give unto you, That ye love one another; as I have loved you, that ye also love one another. By this shall all men know that ye are my disciples, if ye have love one to another. John 13:34-35
Christ has come to the world because of the love of the father. He understood that his father loves us so much.
That through love, he was sent to redeem us back into his ways.
For God so loved the world, that he gave his only begotten Son, that whosoever believeth in him should not perish, but have everlasting life. John 3:16
How can we Love God
The Love of Christ comes in two ways.
You must obey God's instructions and love your neighbor as yourself.
If you do not love your neighbor, there is no way you can say you love God.
God is instructing us to always be at peace with those around us.
We should learn to forgive. We should not cause our friends harm. On the contrary, at all times, we should support our friends and brothers in difficulties.
For example, if we sincerely love someone, we will not want to kill them. We will not take their wives. We also will not steal from them.
If we say we love God, we will not serve other gods. We will not love the things of this world.
This means all laws in the Old Testament are now fulfilled in Loving one another. Paul knew this too and said,
For all the law is fulfilled in one word, even in this; Thou shalt love thy neighbour as thyself Galatians 5:14
However, if we fail to accept and love our neighbors, then we are not true Christians. In the first epistle of John, he said, if we hate our brothers, there is no way we can claim to love God.
If a man say, I love God, and hateth his brother, he is a liar: for he that loveth not his brother whom he hath seen, how can he love God whom he hath not seen? 1 John 4:20
If we fail to keep the commandment of love, we are only liars to ourselves. We can not claim to love God when we obviously do not follow his commandments.
He that saith, I know him, and keepeth not his commandments, is a liar, and the truth is not in him. 1 John 2:4
---
Recommended for you
---
Keep my commandments Bible Verses Explained
1.  1 John 2:3-5 on perfecting ourselves by keeping the word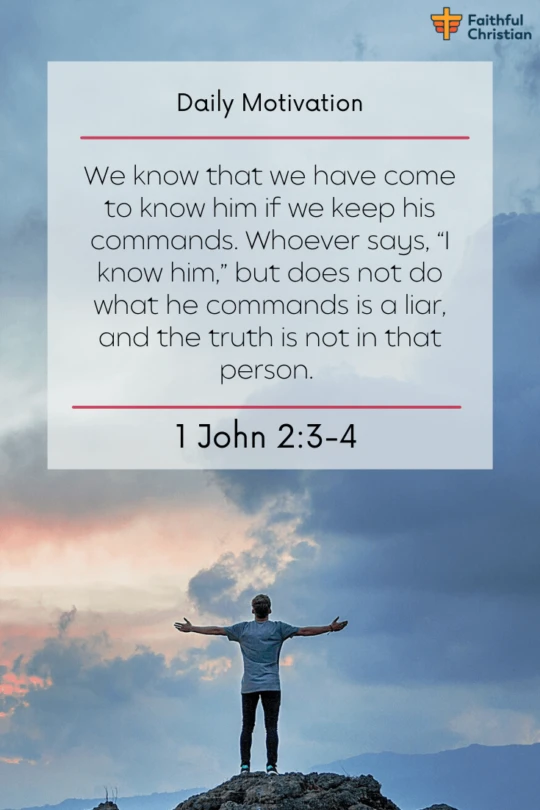 We know that we have come to know him if we keep his commands. 4 Whoever says, "I know him," but does not do what he commands is a liar, and the truth is not in that person.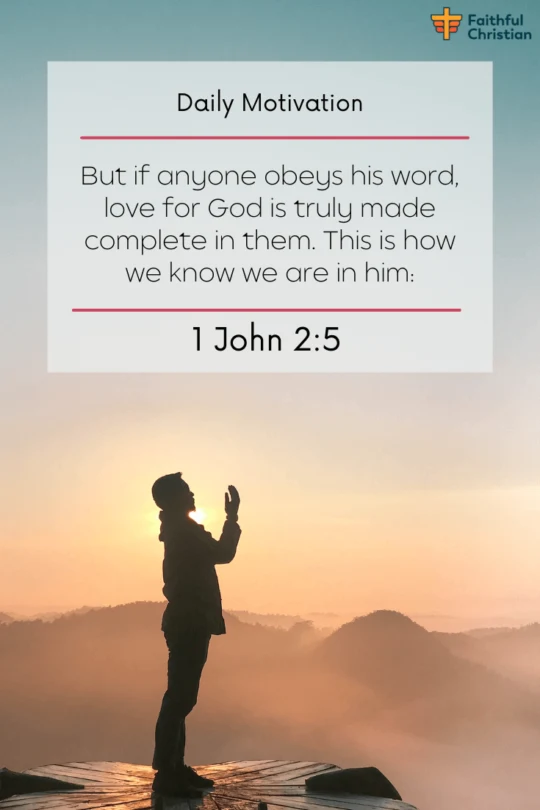 5 But if anyone obeys his word, love for God is truly made complete in them. This is how we know we are in him:
We cannot claim to be followers of Jesus Christ and live in sin. We must at all times understand God's purpose and laws. To serve him, we must obey him. This means we must walk in the spirit and love our friends and brothers.
If we do this, we can proudly say we are on God's side. We can expect God's protection because we are his people. We can also expect salvation and eternal glory in the next life which we all hope for.
2.  1 John 5:2-3 God's laws are not weighty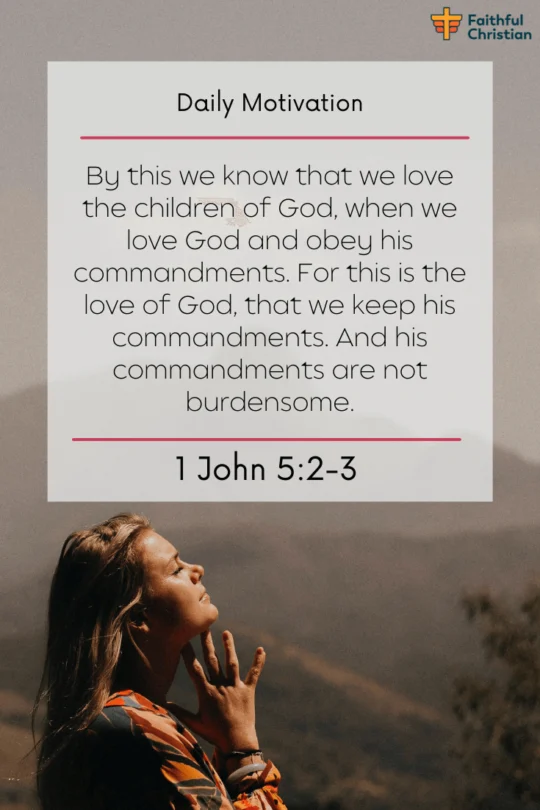 By this we know that we love the children of God, when we love God and obey his commandments. For this is the love of God, that we keep his commandments. And his commandments are not burdensome.
The word "commandment" might seem oppressive. However, God's laws are not. It is so easy to keep. If you can simply love your neighbor as yourself, you have kept the whole of God's commandment. We must, therefore, obey God's laws for our own blessings.
And this is love: that we walk in obedience to his commands. As you have heard from the beginning, his command is that you walk in love. 2 John 1:6
Therefore, it is so simple to keep God's laws. For example, if you steal from a friend, you only need to stop. If you always take your brother's property, you need to stop. If you've never assisted the poor at your gates, you need to show love to them.
It's pretty easy to show your love for Christ through your works. Keeping his laws is easy and brings peace to mind.
3.  John 14:21-24 on following the word of Christ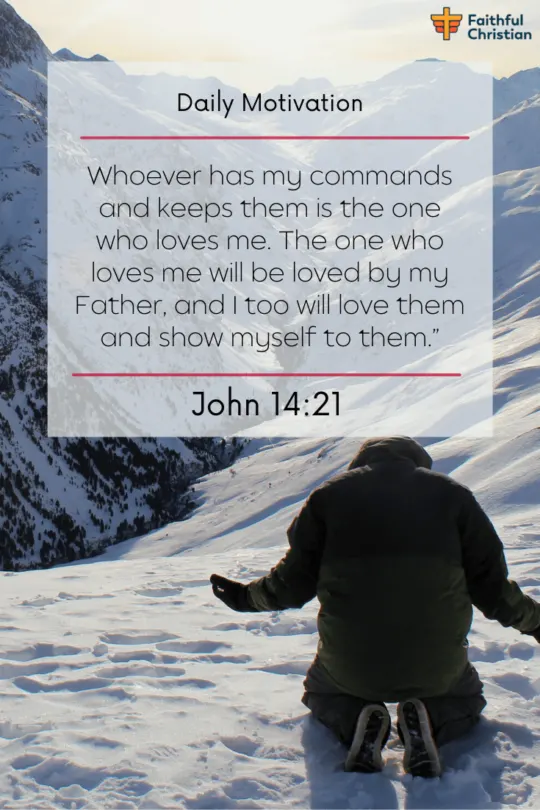 21 Whoever has my commands and keeps them is the one who loves me. The one who loves me will be loved by my Father, and I too will love them and show myself to them."
22 Then Judas (not Judas Iscariot) said, "But, Lord, why do you intend to show yourself to us and not to the world?"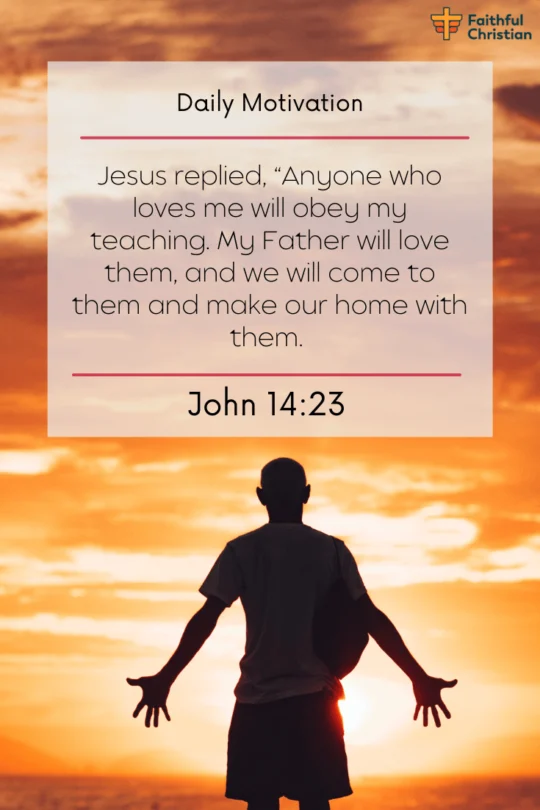 23 Jesus replied, "Anyone who loves me will obey my teaching. My Father will love them, and we will come to them and make our home with them.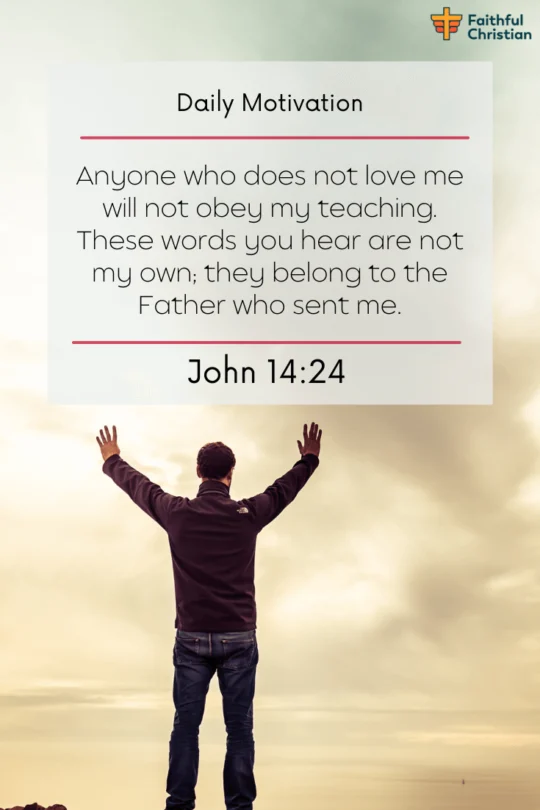 24 Anyone who does not love me will not obey my teaching. These words you hear are not my own; they belong to the Father who sent me.
Jesus Christ was sent by the father to die for our sins. God the father and son work for one purpose. If we work for the same purpose of our heavenly father, then he will be with us.
We must keep the laws of Christ. Doing this means we will receive blessings from him.
---
Recommended for you
---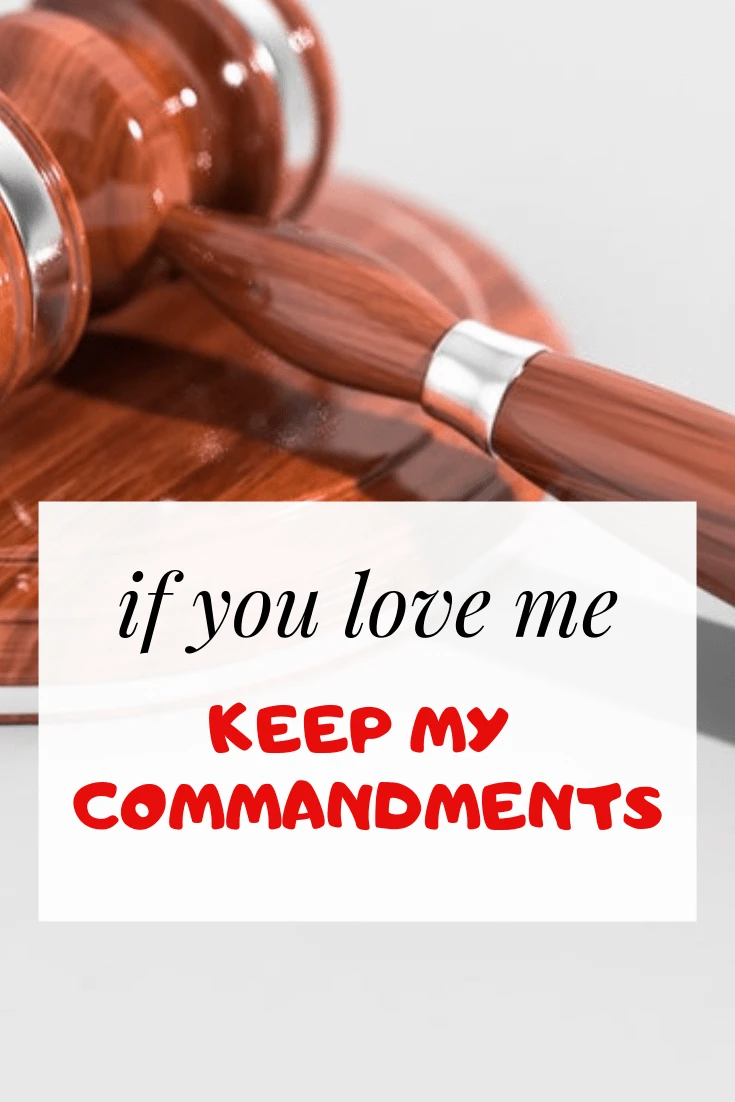 Author: Akatakpo Dunn
Dr. Akatakpo Dunn is a dedicated follower of Christ, an active member and speaker, and an ongoing learner of the Scriptures. Passionate about his faith and serving others, he is committed to sharing his spiritual journey and insights to inspire and uplift fellow believers. He has been active in the church for more than 23 years. Through The
Faithful Christian Blog
,
Dr. Dunn
combines his love for God, philanthropy, and Scripture, providing a valuable resource for those seeking to grow in their faith.
Follow me: on Youtube, Facebook, Twitter, Instagram, and Pinterest.
Content Disclosure:
At The Faithful Christian Blog, I create authentic and inspiring content. Although I am the main author, I occasionally use AI for minor language enhancements. This minimal AI usage ensures high-quality, trustworthy articles without compromising originality or sincerity, ultimately supporting our shared faith journey.
Warmly,
Dr. Akatakpo Dunn
Was this article helpful?