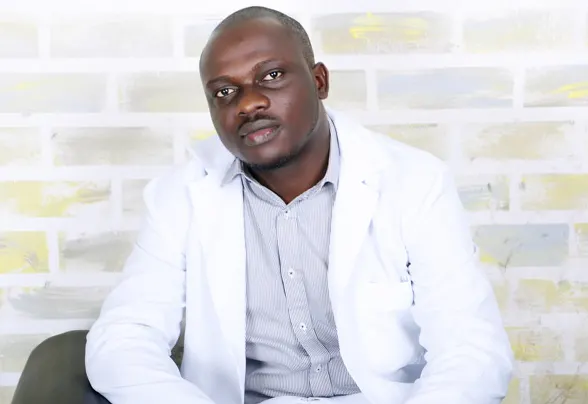 Welcome to The Faithful Christian Blog! I'm Dr. Akatakpo Dunn, a Medical Doctor, Medical Director of Verah Clinic in Nigeria, and a dedicated follower of Christ.
As an active member and speaker at the Assemblies of God Church in Nigeria, I'm passionate about sharing my faith journey and experiences to inspire and uplift others in their walk with God.
My wife, Olivia Daniel, and our two children, Harvey and Jasmine, are my constant source of inspiration and support.
In addition to my medical practice, I am deeply committed to philanthropy and using my skills to spread God's love in tangible ways.
Each year, I organize free surgical sessions at my clinic, providing care to 10-20 patients who otherwise might not have access to these life-changing procedures.
Through The Faithful Christian Blog, I aim to provide content that aligns with Google's Expertise, Authoritativeness, and Trustworthiness (E-A-T) guidelines, ensuring that the information and resources you find here are rooted in a genuine desire to grow together in faith.
A Little Bit About Me:
I've always felt a strong calling to serve both God and my fellow human beings.
My passion for medicine and my faith have guided my journey as a medical professional, as well as a devoted husband, father, and member of the Assemblies of God Church in Nigeria.
Through my work at Verah Clinic, I strive to provide the highest quality care to my patients while also nurturing my relationship with Christ and my family.
What to Expect from The Faithful Christian Blog:
On this blog, you'll find a mix of personal experiences, reflections on Scripture, and practical advice for living out your faith in everyday life.
I'll also share insights and stories from my medical practice and philanthropic work, exploring the intersection of faith, medicine, and service. To ensure that my content aligns with E-A-T guidelines, I:
Cite reputable sources, including Scripture, theologians, and Christian authors, to support my insights and advice.
Stay up-to-date with the latest trends and discussions in the Christian community, both online and offline, to ensure that my content is relevant and engaging.
Welcome feedback and constructive criticism from my readers, as I believe that we can all learn from one another and grow together in our faith journeys.
I invite you to join me on this journey, and I hope that The Faithful Christian Blog becomes a valuable resource and source of encouragement for you.
If you have any questions, comments, or suggestions, please feel free to reach out to me through the contact page. I'd love to hear from you!
May God bless you and guide you as we explore faith, service, and life together.
Warmly,
Dr. Akatakpo Dunn