We've all faced difficulties in life. We've steadily built up our minds to be prepared for hard times through challenges. Accepting Jesus makes it even challenging because the devil throws all forms of temptations on your way.
When you feel downhearted, you must hold on to your faith. One Bible verse that inspires the soul during difficult times is Jeremiah 29:11
For I know the plans I have for you," declares the Lord, "plans to prosper you and not to harm you, plans to give you hope and a future (NIV)
This verse of the Bible gives us hope. God has not forsaken you despite the unbearable pains you are going through. Instead, he is planning something big to make you happy.
If you've just lost your job, you may be wondering why God allowed it. You may be scared of how to fulfill your financial responsibilities. You may also be worried about buying the basic things you need – food, clothes, etc.
When you think about "What is God's plan for me," you must never stop serving God. He is all-powerful and all-knowing. He searches all our hearts. God counts all the stars and names them. His understanding is infinite.
God knows your trials and yet allows them. If you are sick, he knows. If you are struggling with difficulties, He knows. Yet, he has better plans for you if you remain steadfast.
Paul, the apostle of Christ, said, no temptation is new to Man (1 Corinthians 10:13). Whether sickness, disappointments, a series of failures, death, or joblessness, God already knows. He will never let you be pushed beyond what your faith can handle.
---
Recommended for you
---
For I know the plans I have for you: What are God's plans for me?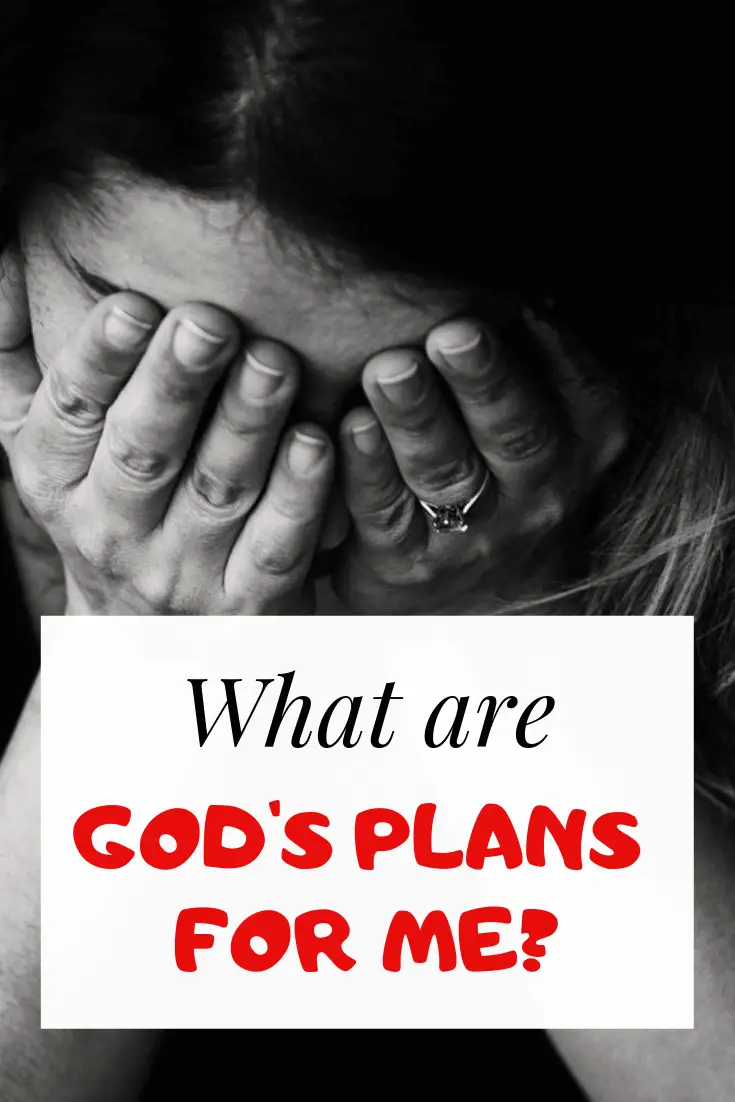 This verse of the scriptures is one of my most inspiring verses. Whether taken in context or not, it aimed to give hope to the hopeless.
When you are troubled immensely, do not panic because it is the will of God. The will of God can never change, and his plan is not destruction for those that devotedly serve him.
Therefore, if you've been so faithful in God's service and yet face difficulties, you must remember that God has greater plans for you.
Let's take a look at why God made this statement.
Jeremiah 29:11 could quickly be taken out of context. When reading the Bible, it is essential to know the contextual meaning of phrases and words.
In those days, God made a covenant with Abraham (Genesis 12:1–3). Abraham was a faithful man, and God promised to bless his generations. The Israelites were the descendants of Abraham.
When the Israelites were captured in Egypt, God saved them through Moses and gave them commandments.
Years later, they turned away from the commandments of God and instead served other gods. In fact, they created alters of false gods and made sacrifices to them.
These actions annoyed God, who caused them to be taken away in captivity in Babylon by Nebuchadnezzar. While in captivity, God revealed his plans to Jeremiah.
Through Jeremiah, God made this statement of hope to the Israelites
For I know the plans I have for you," declares the Lord, "plans to prosper you and not to harm you, plans to give you hope and a future (NIV)
But here's the truth. While this bible verse suggests that God has a plan for the Israelites, God's plan will come seventy years later.
This is what the Lord says: "When seventy years are completed for Babylon, I will come to you and fulfill my good promise to bring you back to this place Jeremiah 29:10
God instructed the Israelites to continue living in peace while in captivity that they should give their sons and daughters in marriage and increase while in captivity.
This is what the Lord Almighty, the God of Israel, says to all those I carried into exile from Jerusalem to Babylon:" Build houses and settle down; plant gardens and eat what they produce.

Marry and have sons and daughters; find wives for your sons and give your daughters in marriage, so that they too may have sons and daughters. Increase in number there; do not decrease.

Also, seek the peace and prosperity of the city to which I have carried you into exile. Pray to the Lord for it, because if it prospers, you too will prosper."
---
Recommended for you
---
God's plan for us; Interpreting Jeremiah 29:11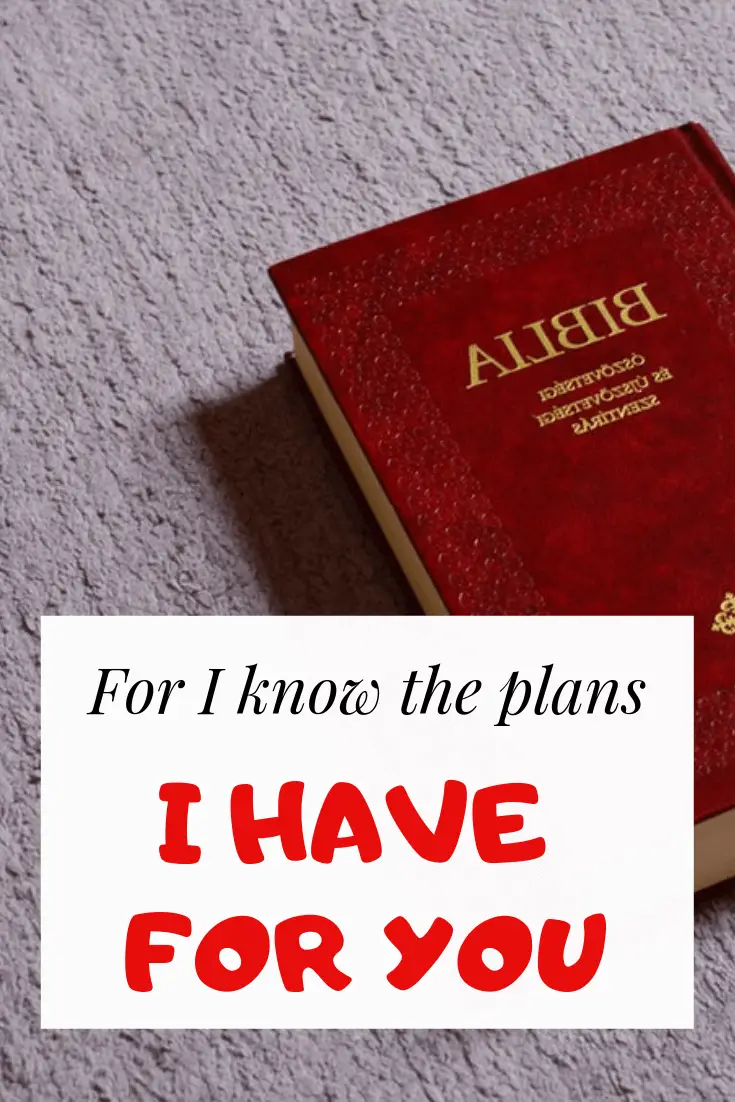 When we are facing temptations, the book of Jeremiah 29:11 is also for us. We are also the children Of Israelites because we are called into the faith through God's promise to Abraham (Galatians 3:14).
We must not panic when we face temptations because we know we serve a living God. However, when we feel there is no hope, God has a better plan for us.
But we must understand that God's will is paramount in our lives. God's plan may take months or years to happen. It may not happen in your lifetime.
Indeed in seventy years, the Israelites (at that time) will have died. Yet, that was God's will – To save them from Babylon seventy years later.
Therefore, please don't lose hope when you've prayed, and it is not coming to pass. Instead, be patient with God's will when you face diverse challenges. In the end, he has promised us eternal life if we stick with his commandments.
God's plan for you: A story to inspire your soul
There are many stories in the Bible that show delay is not denial. So if you've prayed for months and years, and there is no solution coming forth, do not get discouraged.
The story of Sarah is an inspiration to all of us. Sarah was Abraham's wife, yet she was barren. She had no child and was Ninety years old.
Then God appeared unto Abraham and revealed his plan to him – That his wife will bear a son (Isaac).
And I will bless her and also give you a son by her; then I will bless her, and she shall be a motherof nations; kings of peoples shall be from her."

Then Abraham fell on his face and laughed, and said in his heart, "Shall a child be born to a man who is one hundred years old? And shall Sarah, who is ninety years old, bear a child?"

Genesis 17:16-17
When Sarah heard of God's promise, she was surprised. She did not believe it was possible to bear children at her age. Yet, it came to pass. She conceived and bore a child Isaac.
And the Lord visited Sarah as he had said, and the Lord did unto Sarah as he had spoken. For Sarah conceived, and bare Abraham a son in his old age, at the set time of which God had spoken to him. Genesis 21:1-2
Therefore, when we are troubled or persecuted, we must be patient with God.
He only has Good plans for us. In the case of Sarah, it took ninety years to bear a child. Yet, in the end, God put a smile on her face.
For I know the plans I have for you – Other bible verses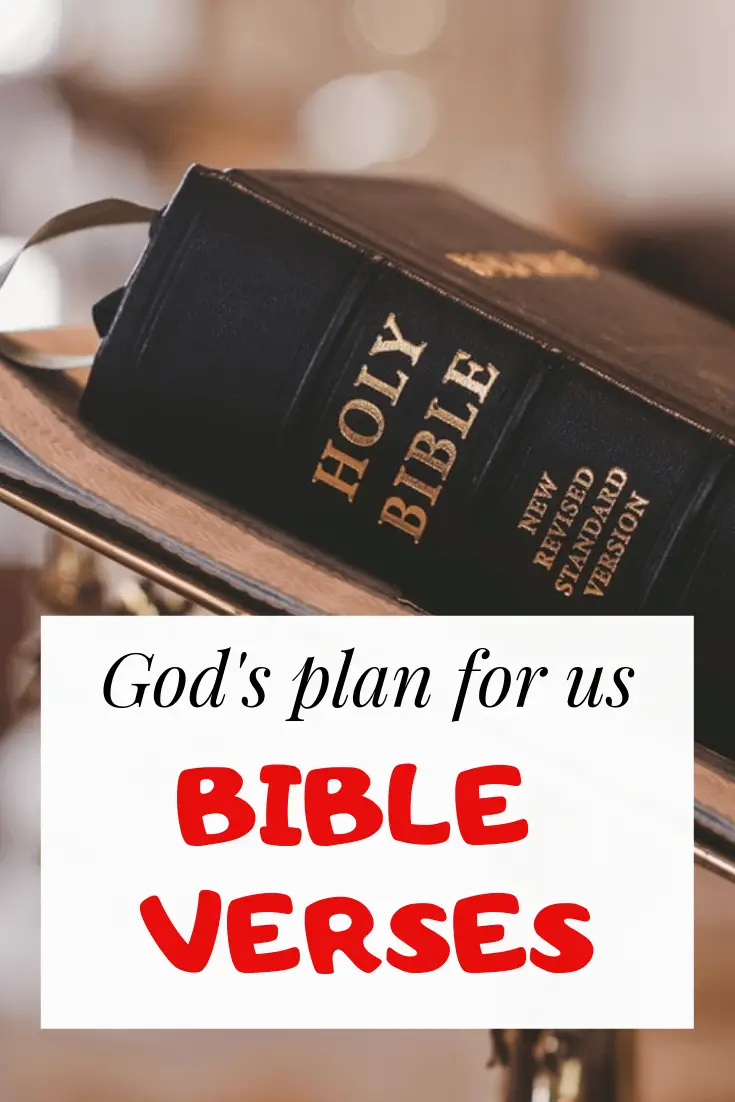 There are other verses in the Bible that shows God's thought towards us. I have compiled five inspirational verses to keep you going through hard times. Read and be blessed.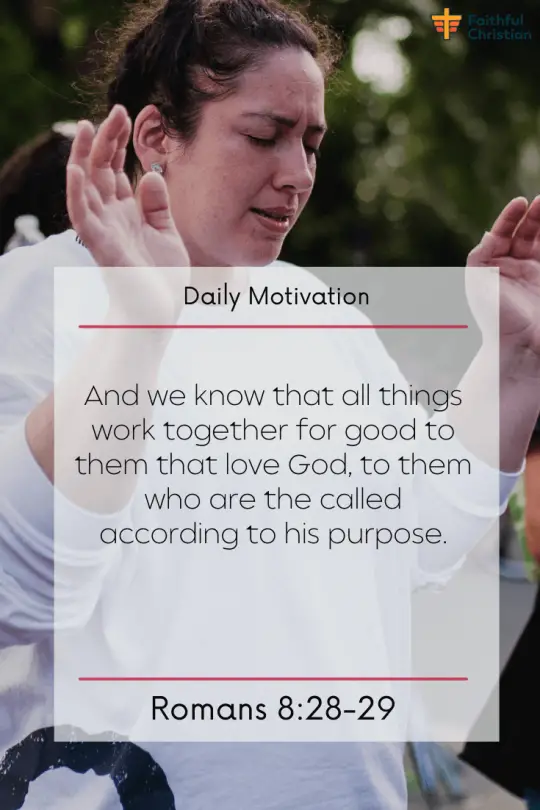 And we know that all things work together for good to them that love God, to them who are the called according to his purpose.
When we face difficulties, we must understand that God always plans for us and continues serving him with all our hearts.
While in church, I heard a testimony that startled me. This testimony revealed God's mysterious ways.
A middle-aged man who works in an organization in Nigeria was praying for promotion. He was a devoted Christian and kept praying fervently to God for an encounter. Then, suddenly, he was sacked by his superior.
He got home, knelt, and was smiling. He did not panic because he understood that God knew why it happened. Next, he continued praying and singing praises to God day and night. Within a week, he was called back, unemployed, and promoted.
There is nothing too big for God. When we face temptation, we must understand that God is aware. If we know this, we will be confident when dealing with challenges.
In the case of Sarah, God Said unto Abraham, "Is anything too hard for the Lord?" Genesis 18:14
2. Isaiah 55:8-12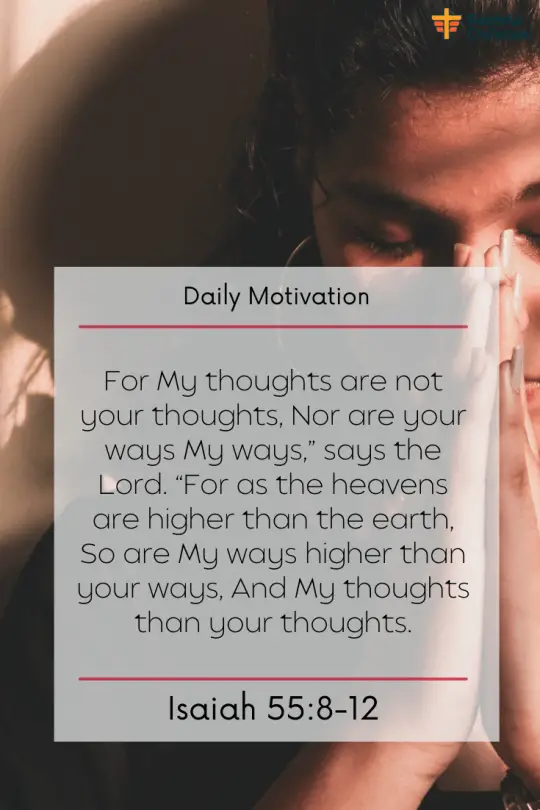 For My thoughts are not your thoughts, Nor are your ways My ways," says the Lord. "For as the heavens are higher than the earth, So are My ways higher than your ways, And My thoughts than your thoughts.

"For as the rain comes down, and the snow from heaven, And do not return there, But water the earth, And make it bring forth and bud, That it may give seed to the sower And bread to the eater,So shall My word be that goes forth from My mouth; It shall not return to Me void, But it shall accomplish what I please, And it shall prosper in the thing for which I sent it.
3. Isaiah 46:10-11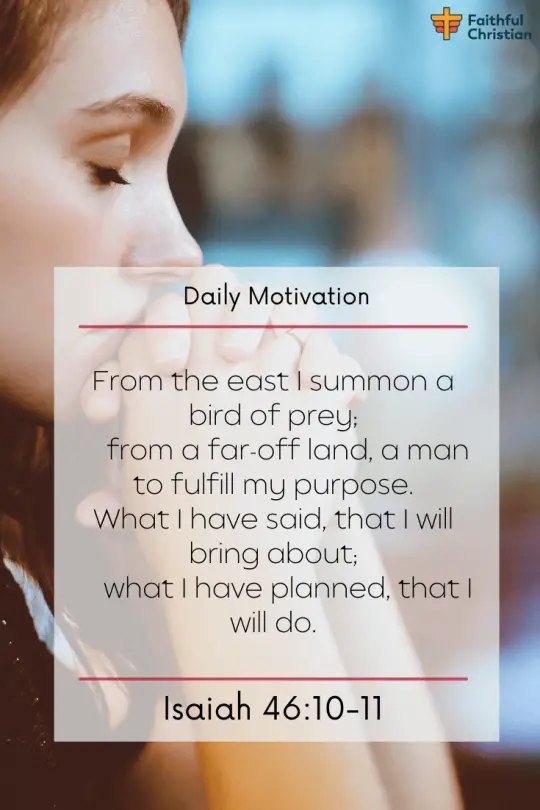 I make known the end from the beginning, from ancient times, what is still to come.
I say, 'My purpose will stand,and I will do all that I please.'From the east I summon a bird of prey;

from a far-off land, a man to fulfill my purpose. What I have said, that I will bring about; what I have planned, that I will do
4. Psalm 40:5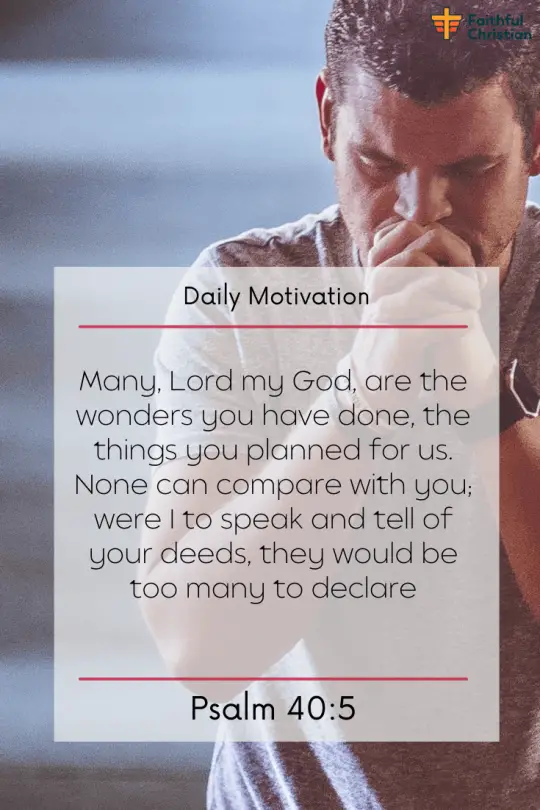 Many, Lord my God,are the wonders you have done,the things you planned for us. None can compare with you; were I to speak and tell of your deeds,they would be too many to declare
5.  2 Peter 1:3-4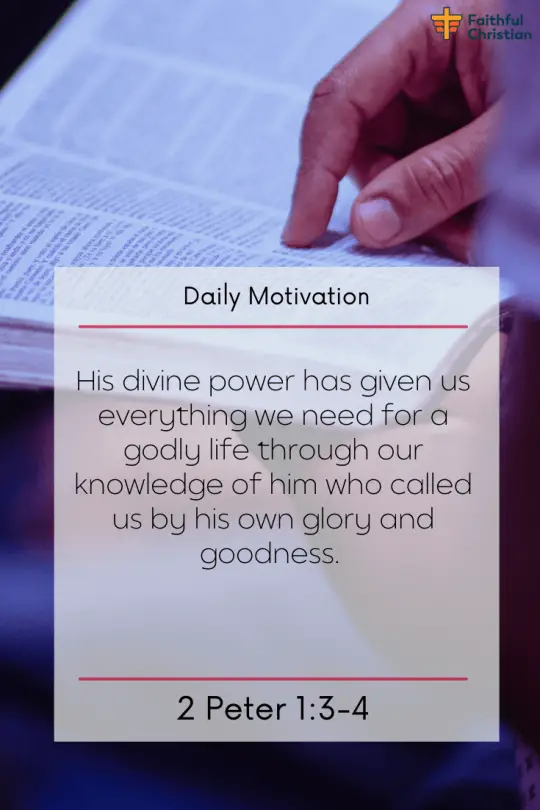 His divine power has granted to us all things that pertain to life and godliness, through the knowledge of him who called us to his own glory and excellence, by which he has granted to us his precious and very great promises, so that through them you may become partakers of the divine nature, having escaped from the corruption that is in the world because of sinful desire.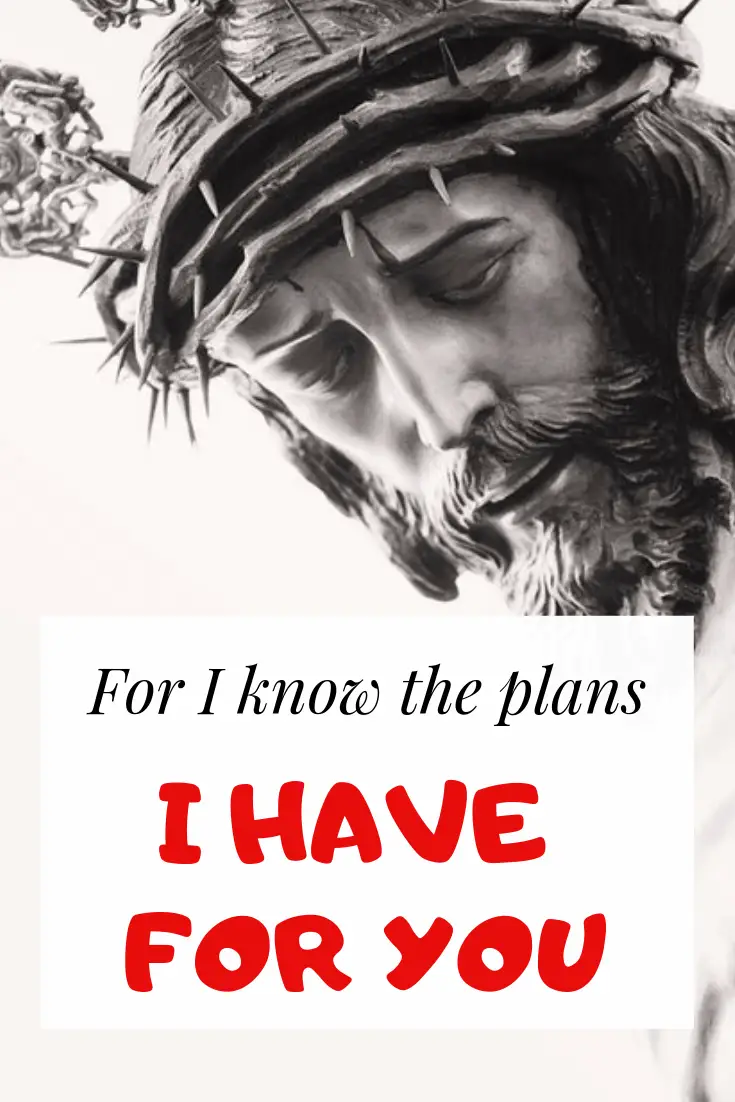 Author: Akatakpo Dunn
Dunn is a firm believer and a teacher of God's word. Suffering for Jesus is an attribute of a faithful Christian, and I hope to win new souls to Christ with every chance that I get. Articles are well-researched and backed by the scriptures.
Follow me: on Youtube, Facebook, Twitter, Instagram, and Pinterest.