With millions of deaths in the world from global viral infections, We must seek peace with God.
We must ask for His forgiveness for our sins.
God has punished his people in the past for disobedience.
And if we repent and return to him, he is gracious to receive us back to his fold.
Today, we will pray for the peace of the world.
We will also pray for freedom and unity in the world.
We will ask God to remove sickness, poverty, depression, terrorism, and replace them with peace.
My God will protect you anywhere you are today and will grant your heart desires according to his will. Amen.
---
Recommended for you
---
Very short prayer for world peace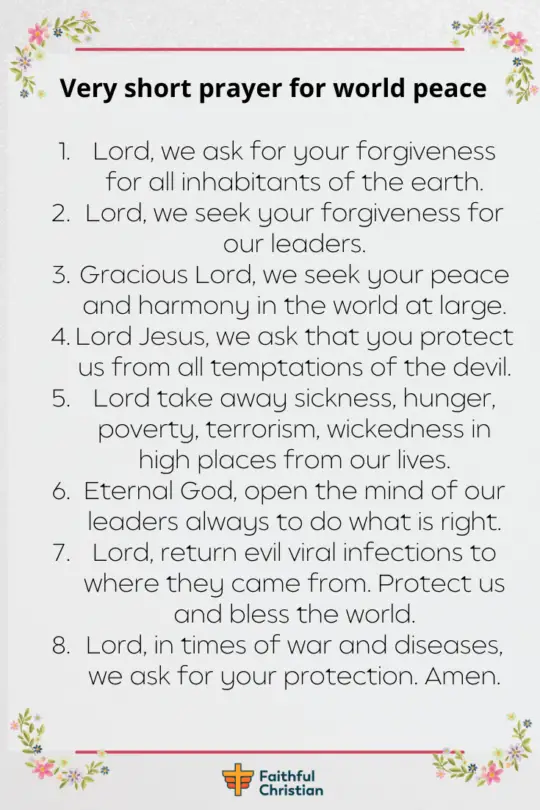 Lord, we ask for your forgiveness for all inhabitants of the earth.
Lord, we seek your forgiveness for our leaders.
Gracious Lord, we seek your peace and harmony in the world at large.
Lord Jesus, we ask that you protect us from all temptations of the devil.
Lord take away sickness, hunger, poverty, terrorism, wickedness in high places from our lives.
Eternal God, open the mind of our leaders always to do what is right.
Lord, return evil viral infections to where they came from. Protect us and bless the world.
Lord, in times of war and diseases, we ask for your protection. Amen.
Prayer verses for peace in the world
John 16:33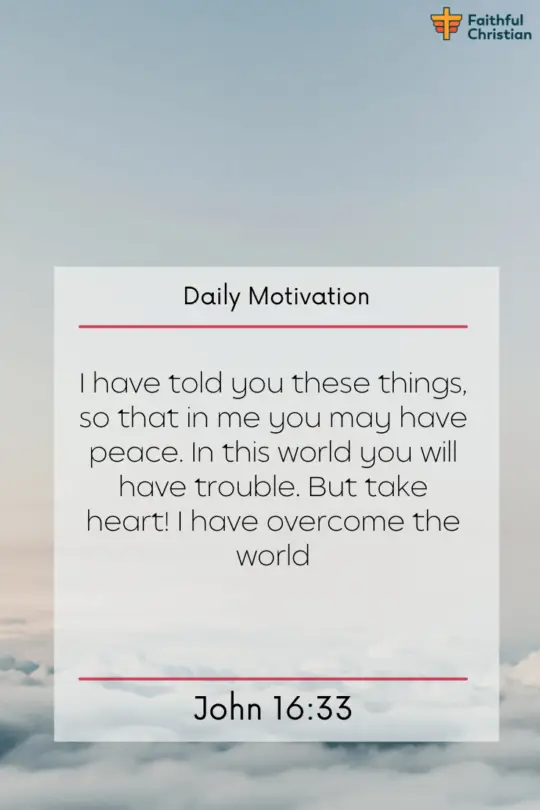 I have told you these things, so that in me you may have peace. In this world you will have trouble. But take heart! I have overcome the world
2 Thessalonians 3:16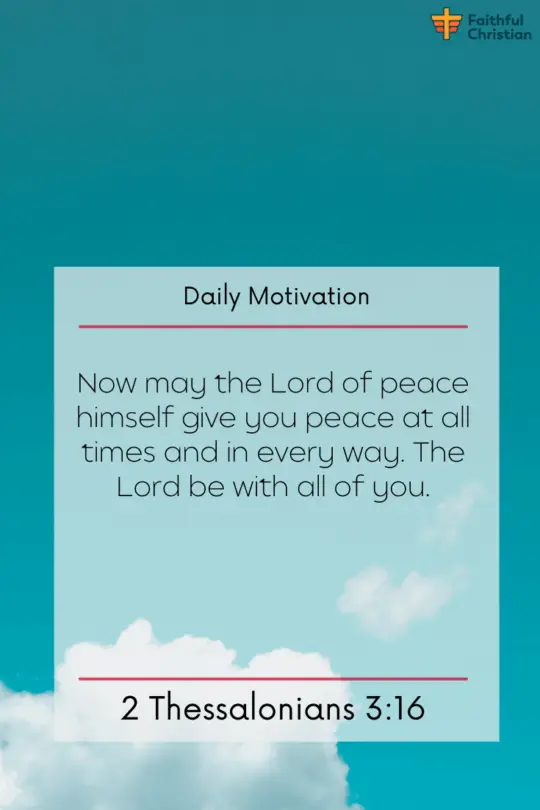 Now may the Lord of peace himself give you peace at all times and in every way. The Lord be with all of you.
Philippians 4:6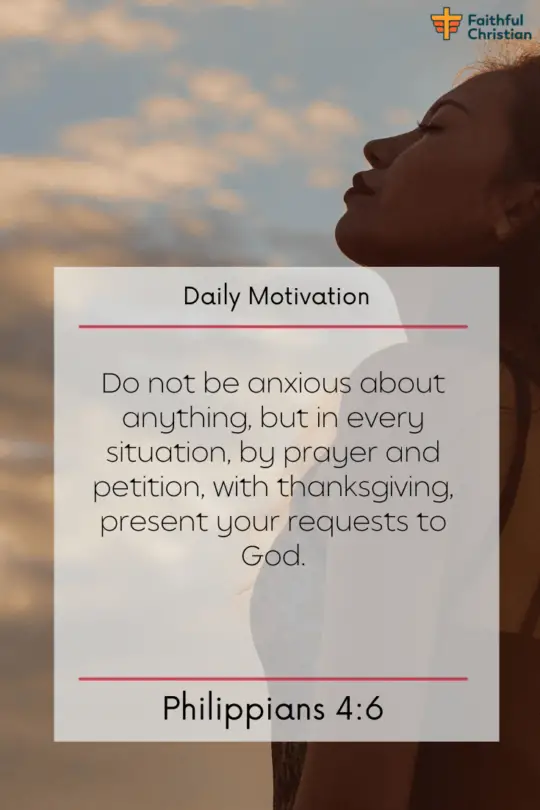 Do not be anxious about anything, but in every situation, by prayer and petition, with thanksgiving, present your requests to God.
Romans 12:18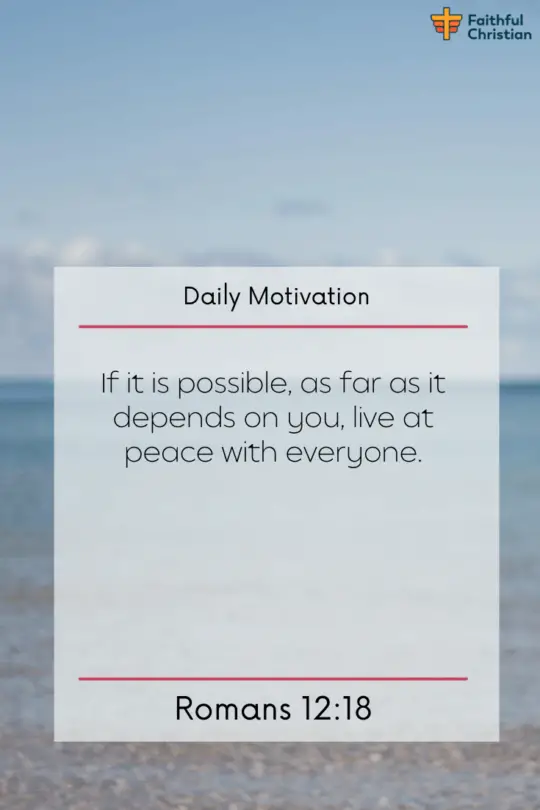 If it is possible, as far as it depends on you, live at peace with everyone.
---
Recommended for you
---
Prayer for peace in the troubled world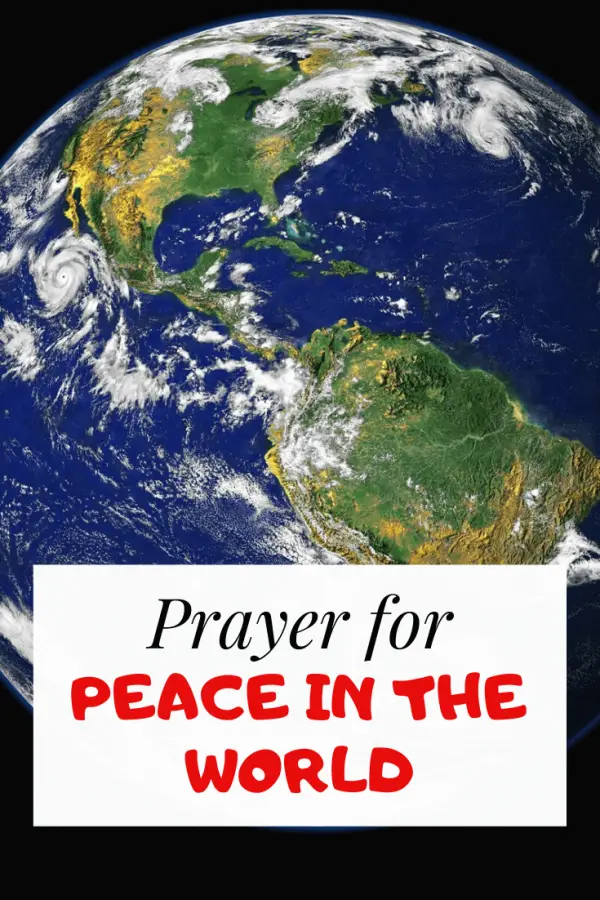 Let's ask for forgiveness (let us pray)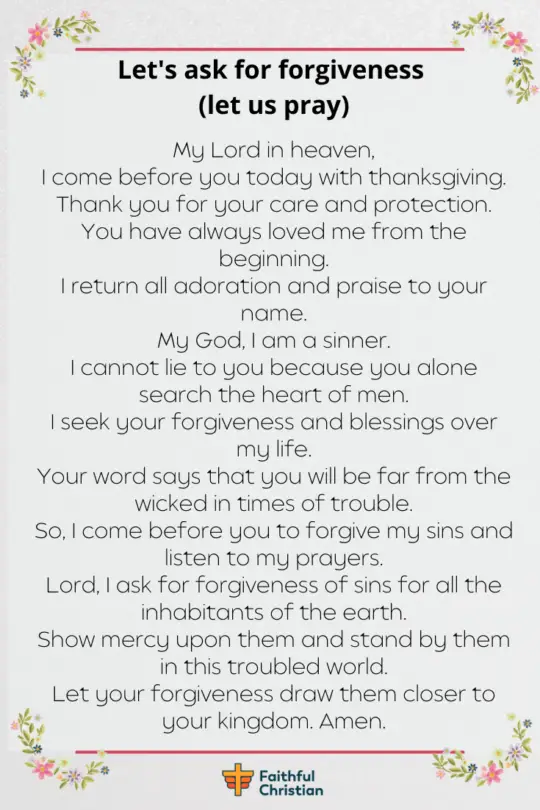 My Lord in heaven,
I come before you today with thanksgiving.
Thank you for your care and protection.
You have always loved me from the beginning.
I return all adoration and praise to your name.
My God, I am a sinner.
I cannot lie to you because you alone search the heart of men.
I seek your forgiveness and blessings over my life.
Your word says that you will be far from the wicked in times of trouble.
So, I come before you to forgive my sins and listen to my prayers.
Lord, I ask for forgiveness of sins for all the inhabitants of the earth.
Show mercy upon them and stand by them in this troubled world.
Let your forgiveness draw them closer to your kingdom. Amen.
Heal our Land and give us freedom (let us pray)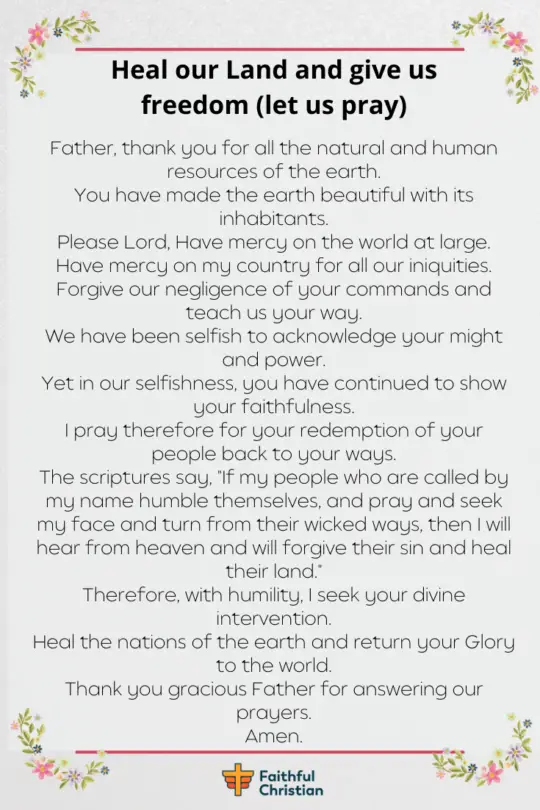 Father, thank you for all the natural and human resources of the earth.
You have made the earth beautiful with its inhabitants.
Please Lord, Have mercy on the world at large.
Have mercy on my country for all our iniquities.
Forgive our negligence of your commands and teach us your way.
We have been selfish to acknowledge your might and power.
Yet in our selfishness, you have continued to show your faithfulness.
I pray therefore for your redemption of your people back to your ways.
The scriptures say, "If my people who are called by my name humble themselves, and pray and seek my face and turn from their wicked ways, then I will hear from heaven and will forgive their sin and heal their land."
Therefore, with humility, I seek your divine intervention.
Heal the nations of the earth and return your Glory to the world.
Cleanse the earth through your power and restore peace to every nation.
Thank you gracious Father for answering our prayers.
Amen.
Restore health and unity to every country (let us pray)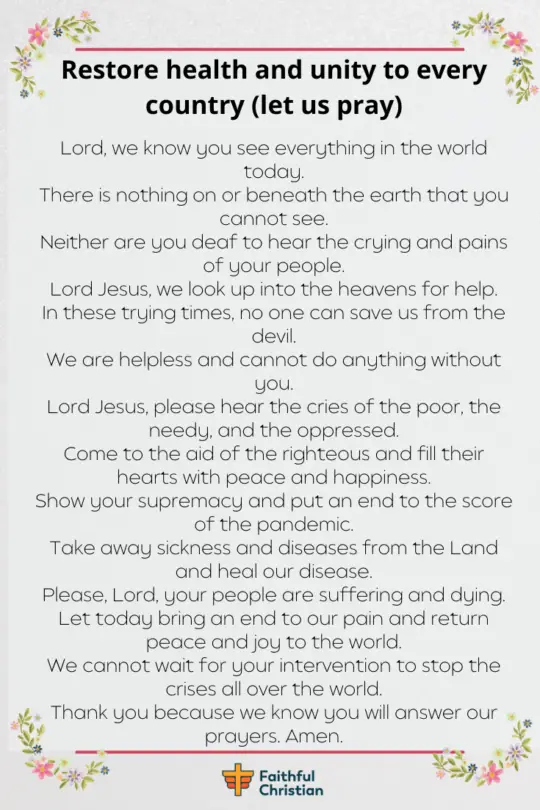 Lord, we know you see everything in the world today.
There is nothing on or beneath the earth that you cannot see.
Neither are you deaf to hear the crying and pains of your people.
Lord Jesus, we look up into the heavens for help.
In these trying times, no one can save us from the devil.
We are helpless and cannot do anything without you.
Lord Jesus, please hear the cries of the poor, the needy, and the oppressed.
Come to the aid of the righteous and fill their hearts with peace and happiness.
Show your supremacy and put an end to the score of the pandemic.
The scriptures say, "For his anger endureth but a moment; in his favor is life: weeping may endure for a night, but joy cometh in the morning."
Consequently, I seek your pardon and forgiveness of all our iniquities.
Grant us peace in the world.
Take away sickness and diseases from the Land and heal our disease.
Please, Lord, your people are suffering and dying.
Let today bring an end to our pain and return peace and joy to the world.
We cannot wait for your intervention to stop the crises all over the world.
Thank you because we know you will answer our prayers.
Amen.
Pray for the leaders (let us pray)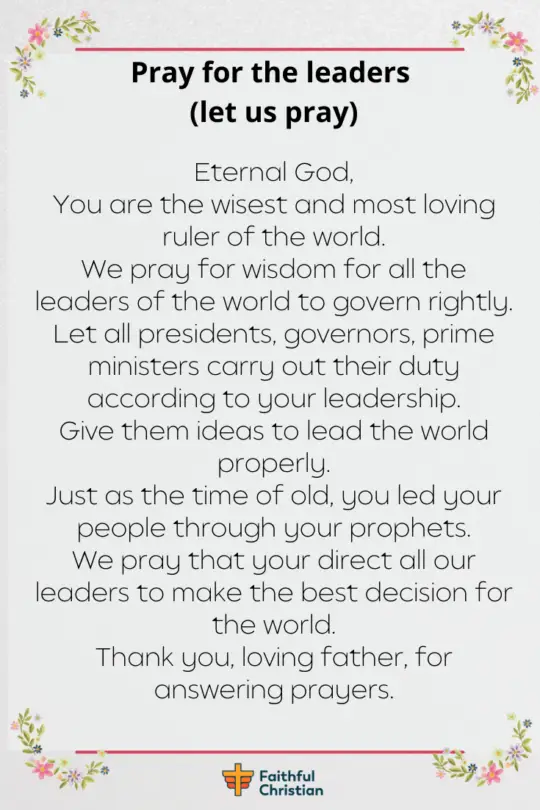 Eternal God,
You are the wisest and most loving ruler of the world.
We pray for wisdom for all the leaders of the world to govern rightly.
Let all presidents, governors, prime ministers carry out their duty according to your leadership.
Give them ideas to lead the world properly.
Just as in the time of old, you led your people through your prophets.
We pray that your direct all our leaders to make the best decision for the world.
Thank you, loving father, for answering prayers.
---
Recommended for you
---
It shall not stand (let us pray)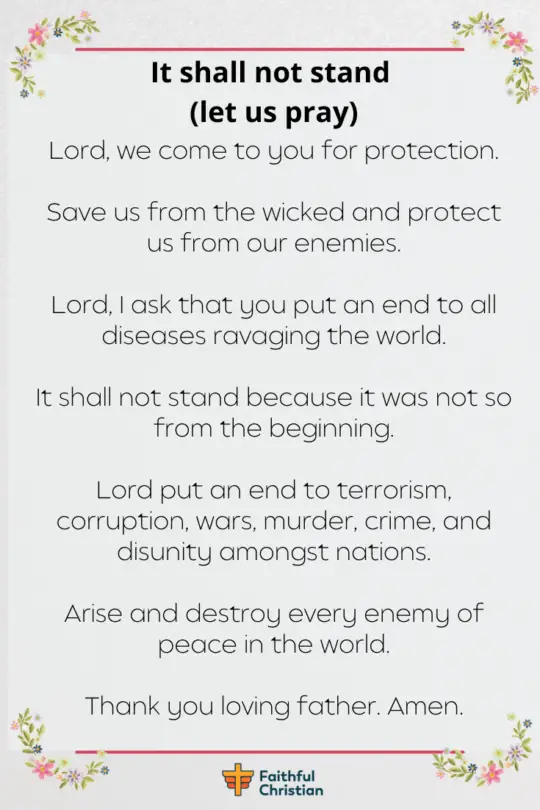 Lord, we come to you for protection.
Save us from the wicked and protect us from our enemies.
Lord, I ask that you put an end to all diseases ravaging the world.
It shall not stand because it was not so from the beginning.
Lord put an end to terrorism, corruption, wars, murder, crime, and disunity amongst nations.
Arise and destroy every enemy of peace in the world.
Thank you loving father.
Amen.
Author: Akatakpo Dunn
Dunn is a firm believer and a teacher of God's word. Suffering for Jesus is an attribute of a faithful Christian, and I hope to win new souls to Christ with every chance that I get. Articles are well-researched and backed by the scriptures.
Follow me: on Youtube, Facebook, Twitter, Instagram, and Pinterest.