For men, getting married involves a lot of learning.
Besides finding the one you love, there are other essential questions you must ask.
Such as —
What are the duties of husbands according to the bible?
Are there specific bible verses about husband roles to improve your marriage?
The truth is, knowing your duties will prevent needless quarrels in your marriage.
I experienced similar problems in the first few weeks of marriage.
My home was broken because we fought over what we already knew.
And that's because we weren't ready to accept the dos and don'ts of marriage.
At some point, we were already asking for a divorce.
But thank God, things got a lot better after we accepted our roles as husband and wife.
So, if you are married or about to get married, you must understand the full responsibilities placed on you by God.
By doing so, you are unlikely to be misled by the devil or have a broken marriage.
I have put together bible verses about husbands' duties and obligations to motivate you.
---
Recommended for you
---
Bible verses about Husband roles and duties
1. Husbands must understand the true meaning of marriage
In the early stages of my marriage, I wasn't able to understand what marriage entails.
Marriage is an inseparable union between a man and a woman.
God has united both of you together for an everlasting union as one flesh.
This means, even if you choose to end the marriage, as Christians, it is impossible.
You cannot just wake up any day and feel like separating from your wife.
The scriptures are clear that, as a husband, divorce is only possible if your wife cheats on you.
Besides that, there is no option for a divorce. If you do, God will be angry with you.
Genesis 2:24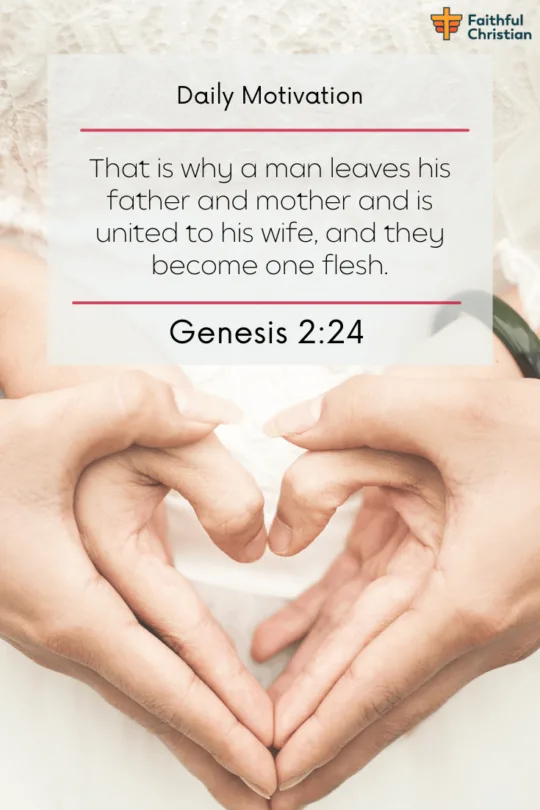 That is why a man leaves his father and mother and is united to his wife, and they become one flesh.
Matthew 19:3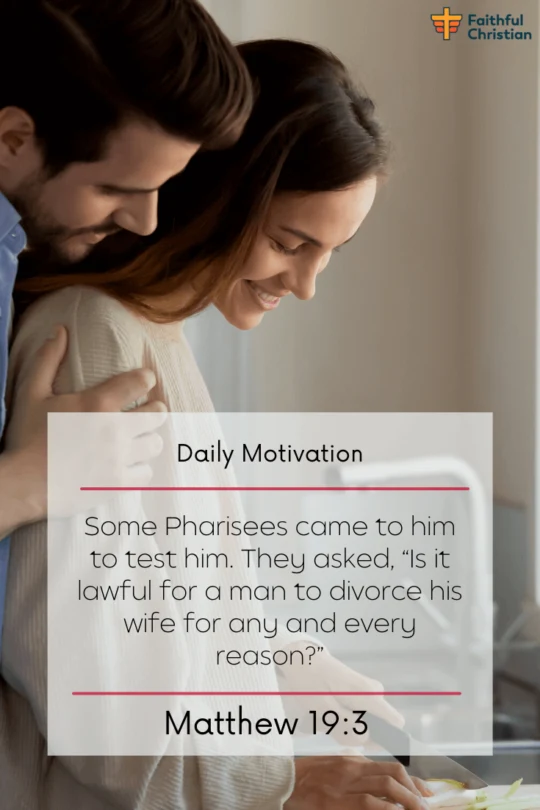 3 Some Pharisees came to him to test him. They asked, "Is it lawful for a man to divorce his wife for any and every reason?"
Matthew 19:4-6
4 "Haven't you read," he replied, "that at the beginning the Creator 'made them male and female,' 5 and said, 'For this reason a man will leave his father and mother and be united to his wife, and the two will become one flesh'?
6 So they are no longer two, but one flesh. Therefore what God has joined together, let no one separate."
Romans 7:2
For example, by law a married woman is bound to her husband as long as he is alive, but if her husband dies, she is released from the law that binds her to him.
---
Recommended for you
---
2. Husbands must love their wives
This is the most vital role of any man in marriage.
The bible is clear on that because it's the only way marriage could work.
God has placed man as the spiritual leader of the family for a reason.
And as expected, we must be able to lead our family with love and honesty.
Love is not just your emotional feeling for your wife.
It means you will never hurt her in any way possible.
That means always standing by her and providing for all her needs, including taking care of her issues and providing for the family.
If you love your wife, there is no reason to physically abuse her or even cheat on her with other women.
Love entails what is expected from a leader.
Because if you do not love your wife wholeheartedly, it may be difficult for her to be genuinely submissive.
True submission is a complete will to openly respect your opinion and ideas through love.
Here are verses about husband roles.
Ephesians 5:22-24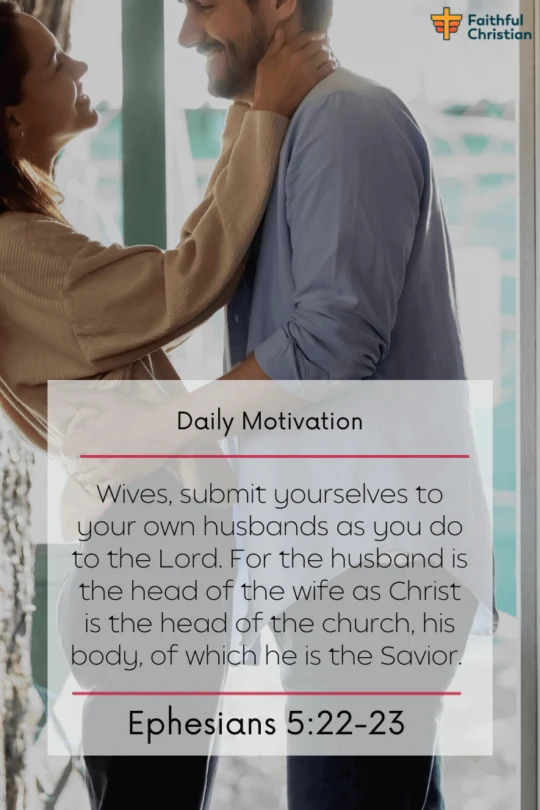 Wives, submit yourselves to your own husbands as you do to the Lord. 23 For the husband is the head of the wife as Christ is the head of the church, his body, of which he is the Savior.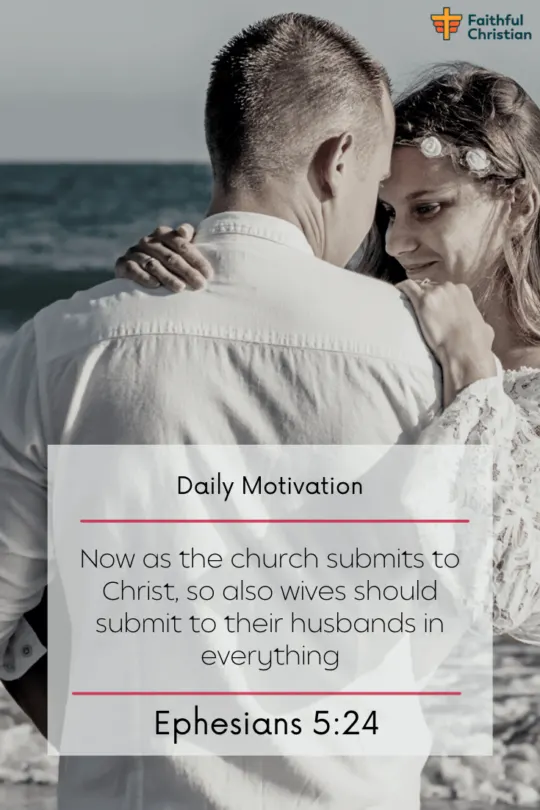 24 Now as the church submits to Christ, so also wives should submit to their husbands in everything
Ephesians 5:25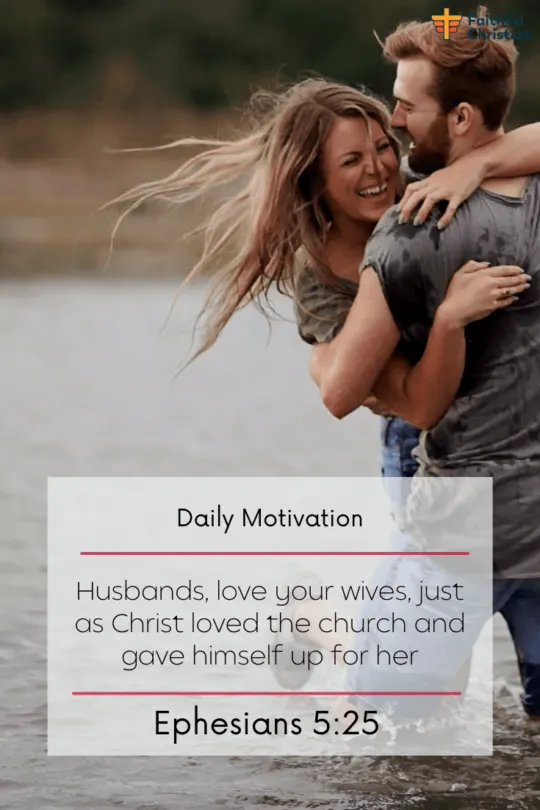 Husbands, love your wives, just as Christ loved the church and gave himself up for her
1 Peter 3:7
Husbands, in the same way be considerate as you live with your wives, and treat them with respect as the weaker partner and as heirs with you of the gracious gift of life, so that nothing will hinder your prayers.
Colossians 3:19
Husbands, love your wives and do not be harsh with them.
Ephesians 5:28
In this same way, husbands ought to love their wives as their own bodies. He who loves his wife loves himself.
Ephesians 5:33
However, each one of you also must love his wife as he loves himself, and the wife must respect her husband.
3.  A husband must provide for the family
This is yet another vital function of husbands.
You must make sure your family has something to eat every day.
And that includes proving all they need – clothing, school fees, and the rest.
God has placed you as a leader to provide the money required by the family.
That means you will work hard each day to achieve this responsibility.
But there is no reason to panic.
Since I got married, I have never had issues with providing the basic needs of my wife.
And I am grateful to God for his faithfulness.
The scriptures say,
I was young and now I am old,
    yet I have never seen the righteous forsaken
    or their children begging bread.  Psalm 37:25
I have seen so many families where the husband fails this essential duty.
When that happens, the children are easily misled by the devil.
They quickly start any kind of job to get food on the table.
For wives, they could be misled into adultery.
For your kids, they could get involved with criminal activities to raise funds.
If you serve God wholeheartedly, in my experience, there is no reason to panic.
God will mysteriously provide for all your daily needs.
Here are Bible verses about husband roles.
1 Timothy 5:8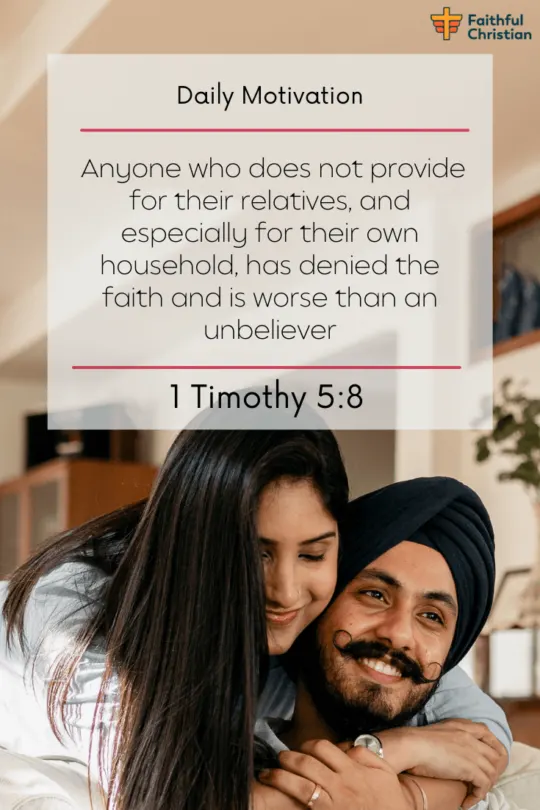 Anyone who does not provide for their relatives, and especially for their own household, has denied the faith and is worse than an unbeliever
Galatians 6:10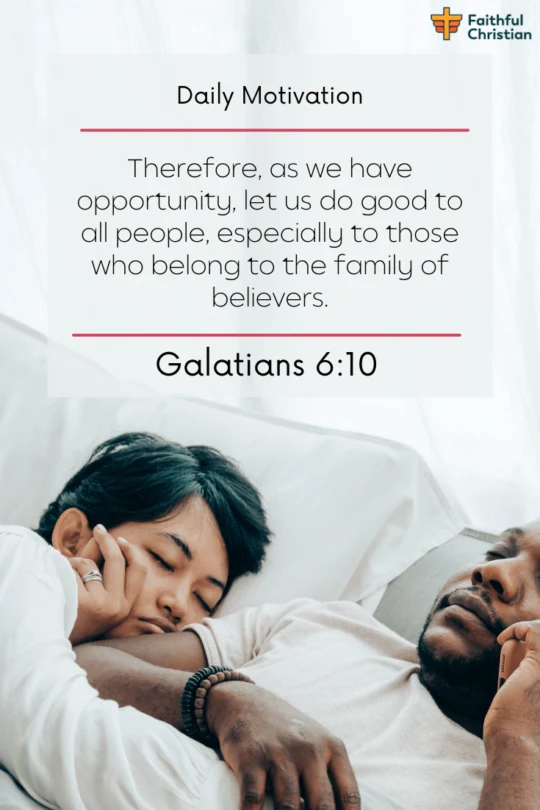 Therefore, as we have opportunity, let us do good to all people, especially to those who belong to the family of believers.
2 Corinthians 12:14
Now I am ready to visit you for the third time, and I will not be a burden to you, because what I want is not your possessions but you. After all, children should not have to save up for their parents, but parents for their children.
---
Recommended for you
---
4. You are the spiritual leader of the family
This is the undisputed truth of the scriptures.
The man is the head of the home, and all decision-making rest on his shoulders.
This in no way means that you should not listen to your wife's opinion.
You should — in fact, you must.
However, God has given husbands the authority over their wives to lead all the family's affairs.
Here are scriptures about husbands' roles in leadership.
1 Corinthians 11:3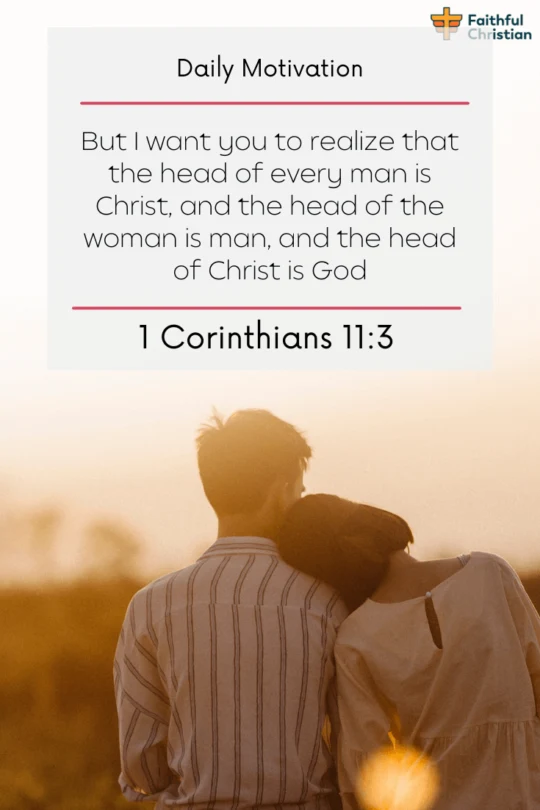 But I want you to realize that the head of every man is Christ, and the head of the woman is man,[a] and the head of Christ is God
1 Peter 3:5-6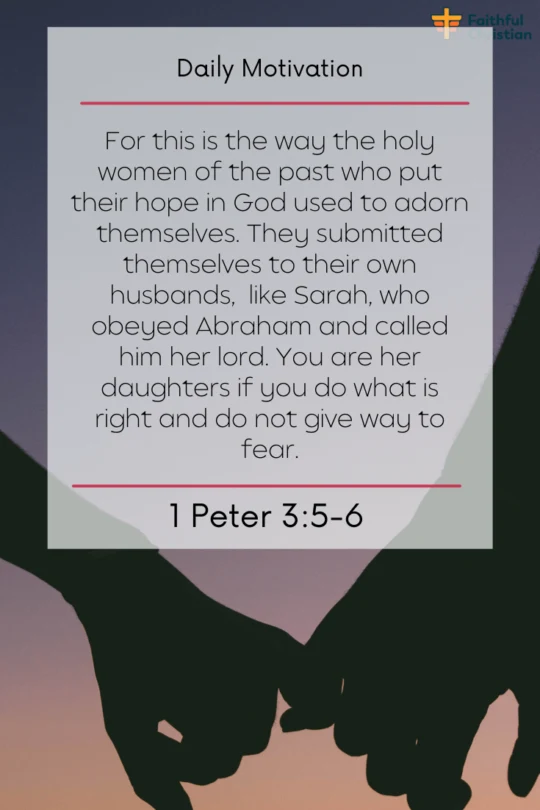 For this is the way the holy women of the past who put their hope in God used to adorn themselves. They submitted themselves to their own husbands, 6 like Sarah, who obeyed Abraham and called him her lord. You are her daughters if you do what is right and do not give way to fear.
Genesis 3:16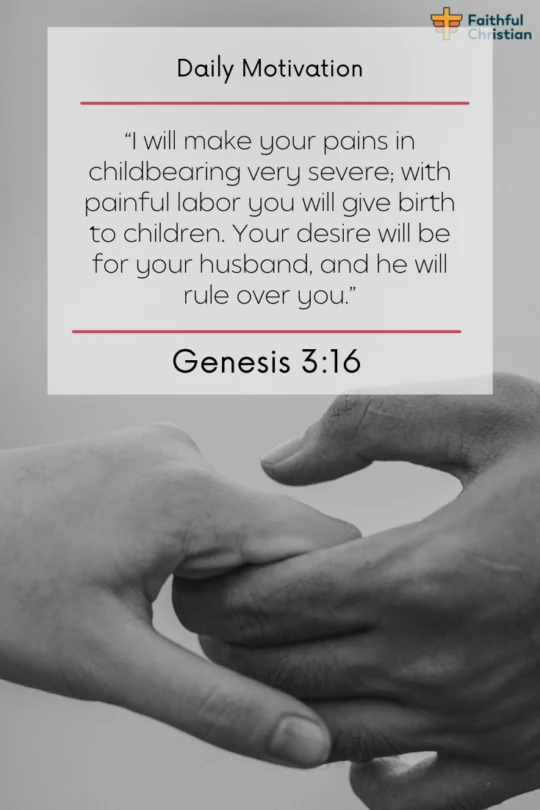 "I will make your pains in childbearing very severe;
with painful labor you will give birth to children.
Your desire will be for your husband,
and he will rule over you."
5.  You must raise your kids the right way
As a husband, God has promised to bless you with children.
They must be catered for and led every step of the way.
Here are scriptures about training your children.
Proverbs 22:6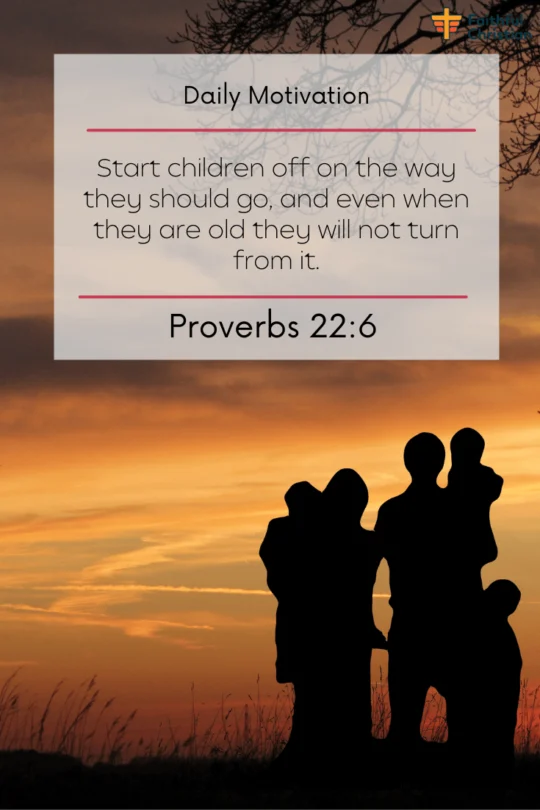 Start children off on the way they should go,
    and even when they are old they will not turn from it.
Ephesians 6:4
Fathers,[a] do not exasperate your children; instead, bring them up in the training and instruction of the Lord.
Deuteronomy 6:7
Impress them on your children. Talk about them when you sit at home and when you walk along the road, when you lie down and when you get up.
6.  Husbands must not deny their wives pleasures
Yes, this is one of the main issues in a lot of marriages.
Sometimes, the man is uninterested in making love with his wife.
Or the women are disinterested in the whole idea.
Either way, it is a sin to resist your partner except for a genuine reason.
Except you agree on abstaining, it is unscriptural to deny your wife your body.
Here are Bible verses about husband roles.
1 Corinthians 7:5-6
Do not deprive each other except perhaps by mutual consent and for a time, so that you may devote yourselves to prayer. Then come together again so that Satan will not tempt you because of your lack of self-control.
---
Recommended for you
---
Author: Akatakpo Dunn
Dr. Akatakpo Dunn is a dedicated follower of Christ, an active member and speaker, and an ongoing learner of the Scriptures. Passionate about his faith and serving others, he is committed to sharing his spiritual journey and insights to inspire and uplift fellow believers. He has been active in the church for more than 23 years. Through The
Faithful Christian Blog
,
Dr. Dunn
combines his love for God, philanthropy, and Scripture, providing a valuable resource for those seeking to grow in their faith.
Follow me: on Youtube, Facebook, Twitter, Instagram, and Pinterest.
Content Disclosure:
At The Faithful Christian Blog, I create authentic and inspiring content. Although I am the main author, I occasionally use AI for minor language enhancements. This minimal AI usage ensures high-quality, trustworthy articles without compromising originality or sincerity, ultimately supporting our shared faith journey.
Warmly,
Dr. Akatakpo Dunn
Was this article helpful?