We've all sinned.
Through Adam's disobedience, everyone has a tag of sin over his life (1 John 1:10).
Being a sinner makes it challenging to access God. Nevertheless, God is holy, and if we must access him, there is a need for repentance.
Repentance is acknowledging that you've gone against the commandments of God. Through repentance, God forgives us of our sins because he is merciful.
If we confess our sins, he is faithful and just and will forgive us our sins and purify us from all unrighteousness.  1 John 1:9
God is compassionate. He wants us to come closer to him. He wants us to repent from all our transgression.
This simply means no matter the type of sin you've committed; God is willing to give you a new start when you ask for forgiveness.
For example, you may have committed murder. Taking the life of someone is a grievous crime, yet he is willing to accept you back into his fold and wash all your sins away.
If you've committed fornication, God is willing to accept you the way you are and wash away all your iniquities.
Consequently, when you've asked for forgiveness from God, and you are willing to abide by the ways of Christ, it means you've chosen a new path.
Paul knowing this said;
If any man be in Christ, he is a new creature
What does it mean to be a new creature? Will God be happy if you return to sin?
---
Recommended for you
---
If any man be in Christ, he is a new creature: what did Paul mean?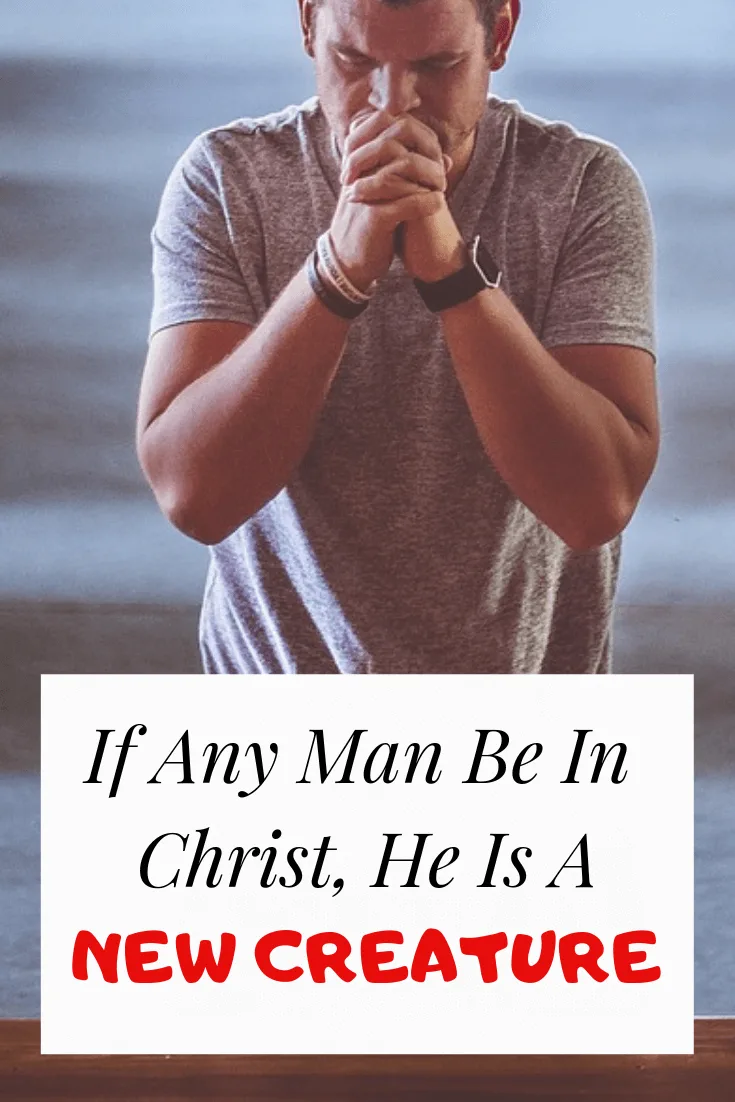 There are many inspirational messages of Paul to the early Christians. One of those messages that will undoubtedly strengthen your faith in God is drawn from the book of 2 Corinthians 5:17.
Paul said;
Therefore if any man be in Christ, he is a new creature: old things are passed away; behold, all things are become new (KJV)
This verse of the Bible reminds us that there is a new realm on accepting Jesus into our lives.
If we've decided to be with Christ, he is happy and willing to accept us.
But we must be like him in all aspects to claim this prize.
For He made Him who knew no sin to be sin for us, that we might become the righteousness of God in Him.  2 Corinthians 5:21
Therefore, to receive the prize of eternal life, we must be blameless and walk in the ways of Christ.
Read more
If any man be in Christ: What did Paul mean?
Think about the life of Jesus. He is an example of humility and holiness.
While on earth, Christ was blameless. He showed us how to live with one another.
To "be in Christ" means that you decided to stop sinning and strive passionately for perfection.
For example, if you've been involved in any form of sexual immorality (fornication, adultery, homosexuality), you must stop doing that entirely. Likewise, if you regularly lie to your neighbor, you must stop doing so.
Most importantly, it is the phrase "if any man."
This phrase means that we have a decision to make. God is never assertive over our lives. He wants us to make the right decision on our own.
Therefore, if any man (notwithstanding the sin committed in the past) decides to follow Christ, he is willing to accept them into his fold.
Be a new creature: what did Paul mean?
As previously mentioned, we've all sinned. However, by accepting Jesus Christ, we become children of grace.
Through the grace and love of God, he sends the holy spirit into our lives. The holy spirit is the forceful power of God. Through the power of the holy spirit, we entirely become a new person, and our thoughts become new.
The holy spirit enters our body, soul, and minds. We now become fearful of the power of God. This means we avoid sin by all means possible, put away the old person, and follow Christ with all our hearts.
The story of Paul: The true definition of how to be in Christ
The life of Paul is an example of how to be in Jesus Christ. Paul was previously called Saul in the Bible. He was a Pharisee and a firm believer of the Mosiac laws.
Paul did not just believe in the Mosaic laws; he enforced them. He continually chased the early Christians and persecuted them.
On his way to cause more harm to the early Christians, Jesus Christ appeared to him. He fell to the ground and heard the voice of Jesus saying;
Saul, Saul, why persecutest thou me?
Immediately after the encounter with Jesus Christ, he lost his sight. Then, through Ananias, an apostle of Jesus Christ, he regained his sight and received the holy spirit. Instantly, his thoughts were transformed, and he stopped living in sin.
At once he began to preach in the synagogues that Jesus is the Son of God.  Acts 9:20
Paul immediately started preaching the word of God and declared that Jesus is the son of the Most-High God.
If we say we've accepted Jesus, we must act like Paul. We must be swift to change our ways and always run away from evil.
---
Recommended for you
---
If any man be in Christ Bible verses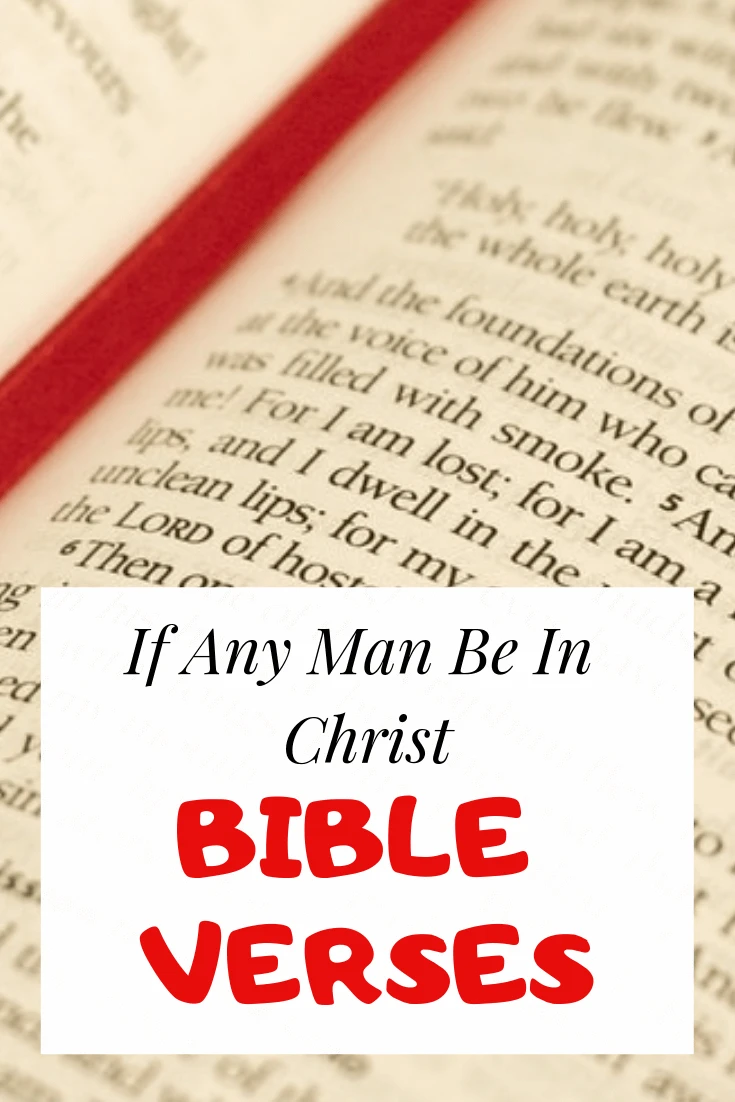 Other Bible verses in the scriptures encourage us to repent and "be in Christ." I have compiled five new creation bible verses to inspire you. Read and be blessed.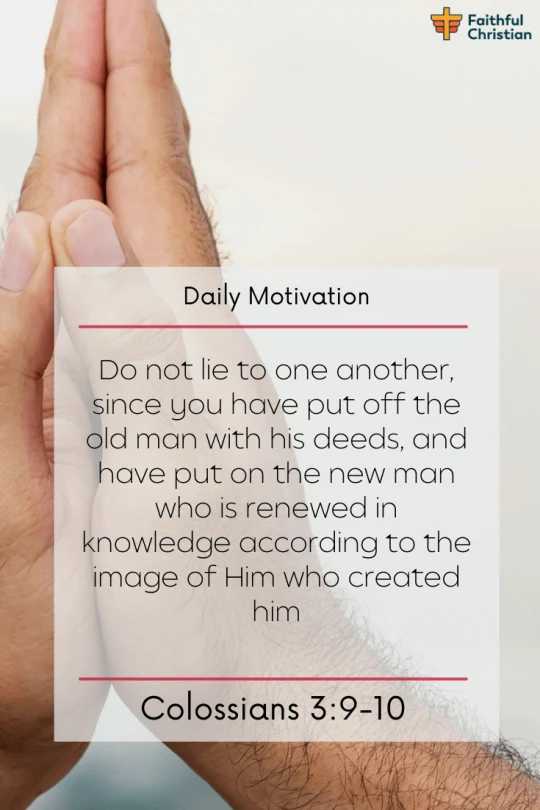 Do not lie to one another, since you have put off the old man with his deeds, and have put on the new man who is renewed in knowledge according to the image of Him who created him
If we lie, we are obviously not following the ways of Christ. God can never lie to us. Therefore, we must never tell lies to our friends.
Not just lying, we must avoid all things of the flesh. Paul said that if we let our flesh lead us, we will not enter God's kingdom.
Now the works of the flesh are manifest, which are these; Adultery, fornication, uncleanness, lasciviousness,Idolatry, witchcraft, hatred, variance, emulations, wrath, strife, seditions, heresies, Envyings, murders, drunkenness, revellings, and such like:

of the which I tell you before, as I have also told you in time past, that they which do such things shall not inherit the kingdom of God. Galatians 5:19-21
Therefore, we must stay away from sin and clings unto righteousness. To live righteously, we must allow the spirit of God to direct our paths. This means we put on a new character that is pleasing in the sight of God.
Here are qualities that show you've put on Christ; love, joy, peace, longsuffering, gentleness, goodness, faith, Meekness, and temperance (Galatians 5:22-23).
So in Christ Jesus you are all children of God through faith,for all of you who were baptized into Christ have clothed yourselves with Christ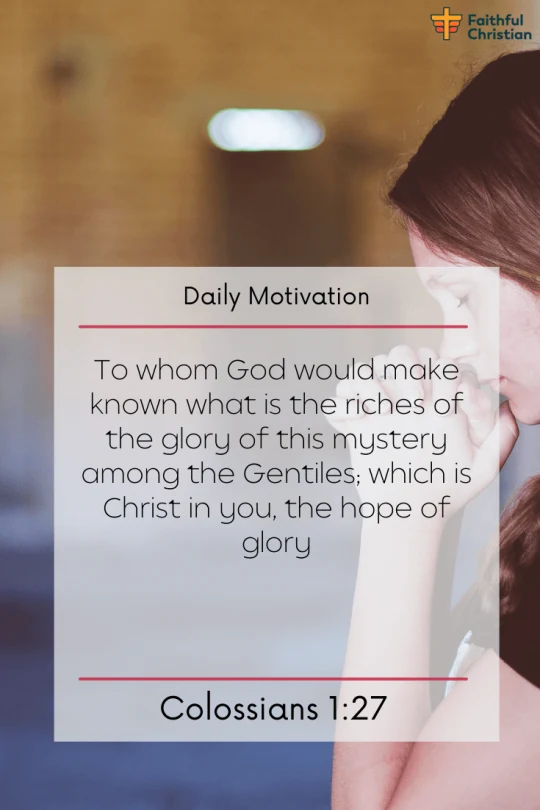 To whom God would make known what is the riches of the glory of this mystery among the Gentiles; which is Christ in you, the hope of glory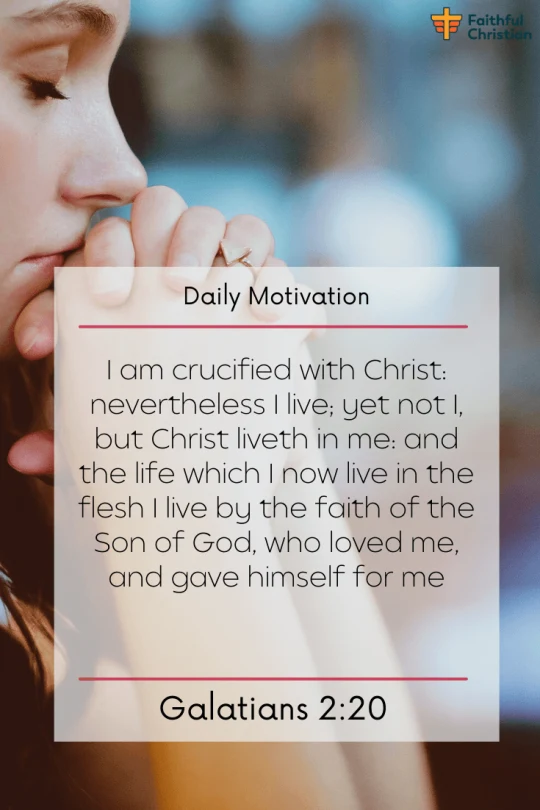 I am crucified with Christ: nevertheless I live; yet not I, but Christ liveth in me: and the life which I now live in the flesh I live by the faith of the Son of God, who loved me, and gave himself for me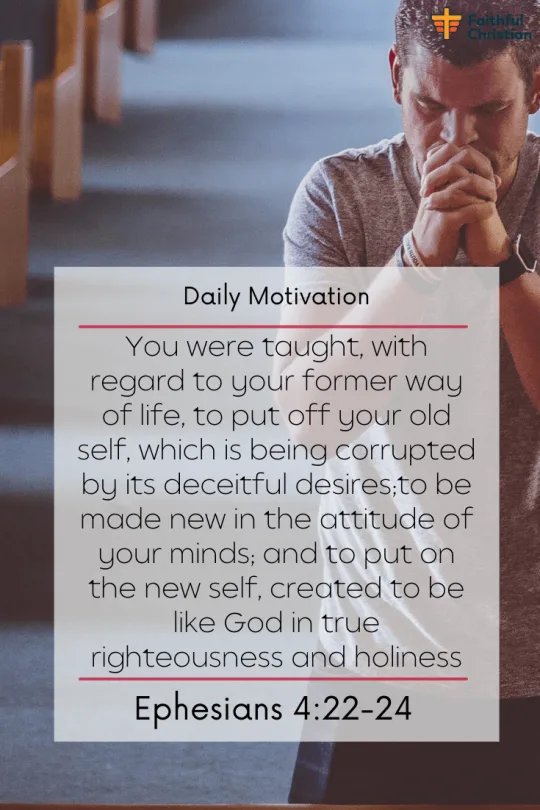 You were taught, with regard to your former way of life, to put off your old self, which is being corrupted by its deceitful desires;to be made new in the attitude of your minds; and to put on the new self, created to be like God in true righteousness and holiness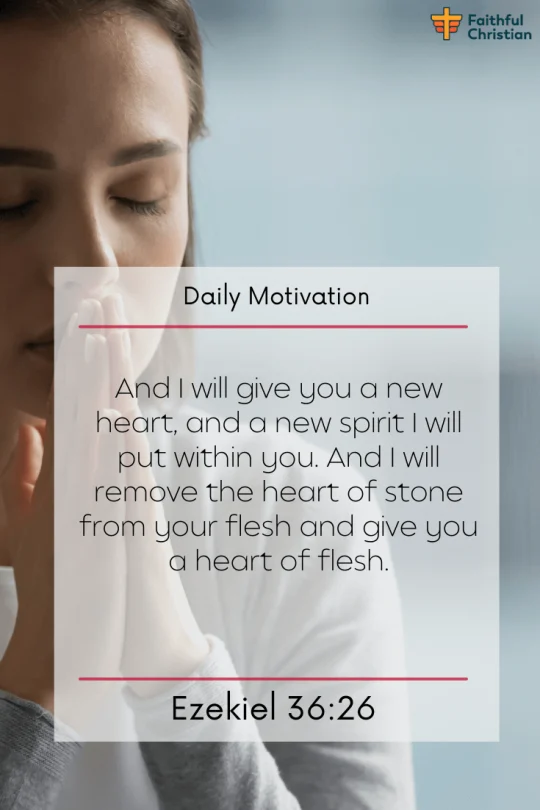 And I will give you a new heart, and a new spirit I will put within you. And I will remove the heart of stone from your flesh and give you a heart of flesh.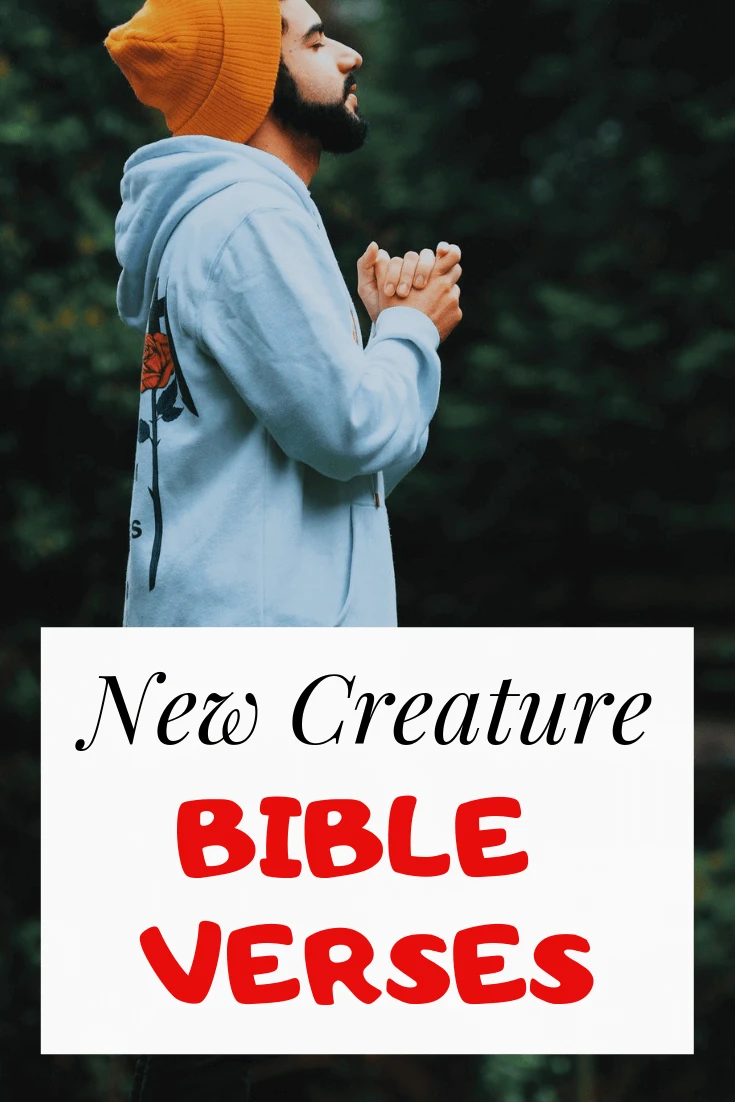 Author: Akatakpo Dunn
Dr. Akatakpo Dunn is a dedicated follower of Christ, an active member and speaker, and an ongoing learner of the Scriptures. Passionate about his faith and serving others, he is committed to sharing his spiritual journey and insights to inspire and uplift fellow believers. He has been active in the church for more than 23 years. Through The
Faithful Christian Blog
,
Dr. Dunn
combines his love for God, philanthropy, and Scripture, providing a valuable resource for those seeking to grow in their faith.
Follow me: on Youtube, Facebook, Twitter, Instagram, and Pinterest.
Content Disclosure:
At The Faithful Christian Blog, I create authentic and inspiring content. Although I am the main author, I occasionally use AI for minor language enhancements. This minimal AI usage ensures high-quality, trustworthy articles without compromising originality or sincerity, ultimately supporting our shared faith journey.
Warmly,
Dr. Akatakpo Dunn
Was this article helpful?