Interestingly, the exact phrase "you reap what you sow" is not recorded in the Bible.
This is a generally accepted idiom that originated many years ago.
In essence, this phrase means that life has a universal principle: whatever you do today has consequences tomorrow.
This is the same principle the Bible teaches.
If we obey God's commandments, then we are sure of a reward –Eternal life.
However, if we choose to live in ways that are contrary to the will of God, then we've decided to choose death over life – Eternal destruction.
Be not deceived; God is not mocked: for whatsoever a man soweth, that shall he also reap
This message of Paul reminds us that whatever we do (sow) has consequences (reap).
Many people believe that they can do anything and get away with it.
They think they can commit murder, adultery, fornication, drunkenness, and yet still inherit God's kingdom.
But Paul is talking to these kinds of people. So he said, "Be not deceived."
The devil is the father of lies. He tells you something contrary to the will of God.
Just like he deceived the woman Eve, he keeps creating distrust in the hearts of God's people.
Remember the Garden of Eden. The devil said to the woman, "You shall not surely die."
He knew if the woman, Eve, ate from the tree of Good and evil, God would sentence her to death, yet he persuaded her to sin.
Paul is reminding us that we should not fall for the tricks of the devil.
If we do, we will face the consequences. He continued and said, "God is not mocked."
No matter how you deceive others outwardly, you cannot deceive the almighty God.
He alone searches the heart of man. He knows everything you've done, or you're planning to do.
Through the prophet Jeremiah, God said;
I, the LORD, search the heart, I test the mind, Even to give to each man according to his ways, According to the results of his deeds
Therefore, as Christians, we must be cautious about every step we take.
God searches the hearts of man and will never let the works of the righteous go unrewarded.
---
Recommended for you
---
You reap what you sow: Two bible stories to inspire you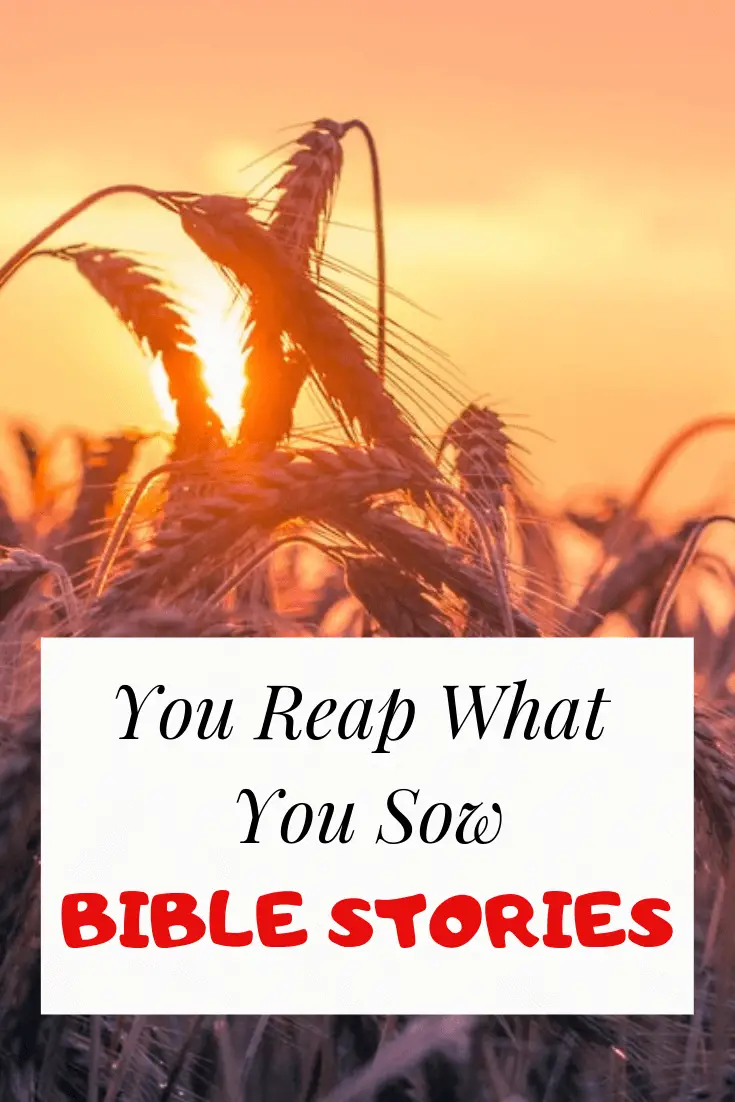 Many Bible stories explain the phrase "whatever you sow, you shall reap."  
God is holiness personified. He wants us to be holy in all we do. Whatever we decide to do, God wants us to follow his commandments and do it heartily.
Here are bible stories to inspire you today.
1. The story of Cain and Abel
The story of Cain and Abel is well documented in Genesis chapter 4.
Adam and Eve were the first humans created by God. When they sinned and disobeyed the instructions of God, he drove them away from the garden of Eden.
Adam knew his wife, Eve, and had two sons – Cain (the eldest) and Abel. Cain was a farmer, and Abel was a keeper of sheep.
So, a time came when they both needed to present a sacrifice before God. Cain was a farmer, so he brought before the lord fruits of the ground. Being a keeper of sheep, Abel brought the firstlings of his flocks that were mature and fat.
The Bible says, "God had respect unto Abel and his offerings."  Abel took the best of all he had. The best of his flock and sacrificed it to God.
But God was not pleased with the sacrifice presented by Cain. It is not well documented if he brought the best or not, but God showed obvious displeasure to his sacrifice. The Bible records that God had no respect for the sacrifice of Cain.
What can we learn from the sacrifice of Abel?
We are no longer in the era of burnt offerings. However, God still requests that we generously and cheerfully give to his work.
But this I say, He which soweth sparingly shall reap also sparingly; and he which soweth bountifully shall reap also bountifully. Every man according as he purposeth in his heart, so let him give; not grudgingly, or of necessity: for God loveth a cheerful giver. And God is able to make all grace abound toward you; that ye, always having all sufficiency in all things, may abound to every good work

(2 Corinthians 9:6-8)
Abel gave the best of all he had. He carefully selected the best among all he had and presented it before the Lord.
His brother later killed him, but the Bible recorded his faithfulness.
Paul said,
By faith Abel offered unto God a more excellent sacrifice than Cain, by which he obtained witness that he was righteous, God testifying of his gifts: and by it he being dead yet speaketh

(Hebrews 11:4)
2. The parable of the sower (a story told by Jesus)
Another story that will inspire you is the parable of the sower. In those days, Jesus told a lot of parables which he later interpreted for our understanding.
He said;
A farmer went out to sow his seed. As he was scattering the seed, some fell along the path, and the birds came and ate it up.

Some fell on rocky places, where it did not have much soil. It sprang up quickly, because the soil was shallow.But when the sun came up, the plants were scorched, and they withered because they had no root.

Other seed fell among thorns, which grew up and choked the plants.

Still other seed fell on good soil, where it produced a crop—a hundred, sixty or thirty times what was sown.Whoever has ears, let them hear
When asked about the meaning of the parable, Jesus replied;
Listen then to what the parable of the sower means:When anyone hears the message about the kingdom and does not understand it, the evil one comes and snatches away what was sown in their heart. This is the seed sown along the path.

The seed falling on rocky ground refers to someone who hears the word and at once receives it with joy. But since they have no root, they last only a short time. When trouble or persecution comes because of the word, they quickly fall away.

The seed falling among the thorns refers to someone who hears the word, but the worries of this life and the deceitfulness of wealth choke the word, making it unfruitful.

But the seed falling on good soil refers to someone who hears the word and understands it. This is the one who produces a crop, yielding a hundred, sixty or thirty times what was sown.
What we can learn from the parable of the sower
Abel was righteous because he gave the best of his flock to God. So Jesus is saying through this parable that we must emulate him to enter into God's kingdom.
We must be the seed sown in the good ground. This means we hear the word of God, understand it, and obey his word. We must not get carried away by things of the flesh but be led by the holy spirit.
In other words, if we sow righteousness, we will reap eternal life.
Paul said;
For he that soweth to his flesh shall of the flesh reap corruption; but he that soweth to the Spirit shall of the Spirit reap life everlasting

(Galatians 6:8)
---
Recommended for you
---
You reap what You sow bible verses.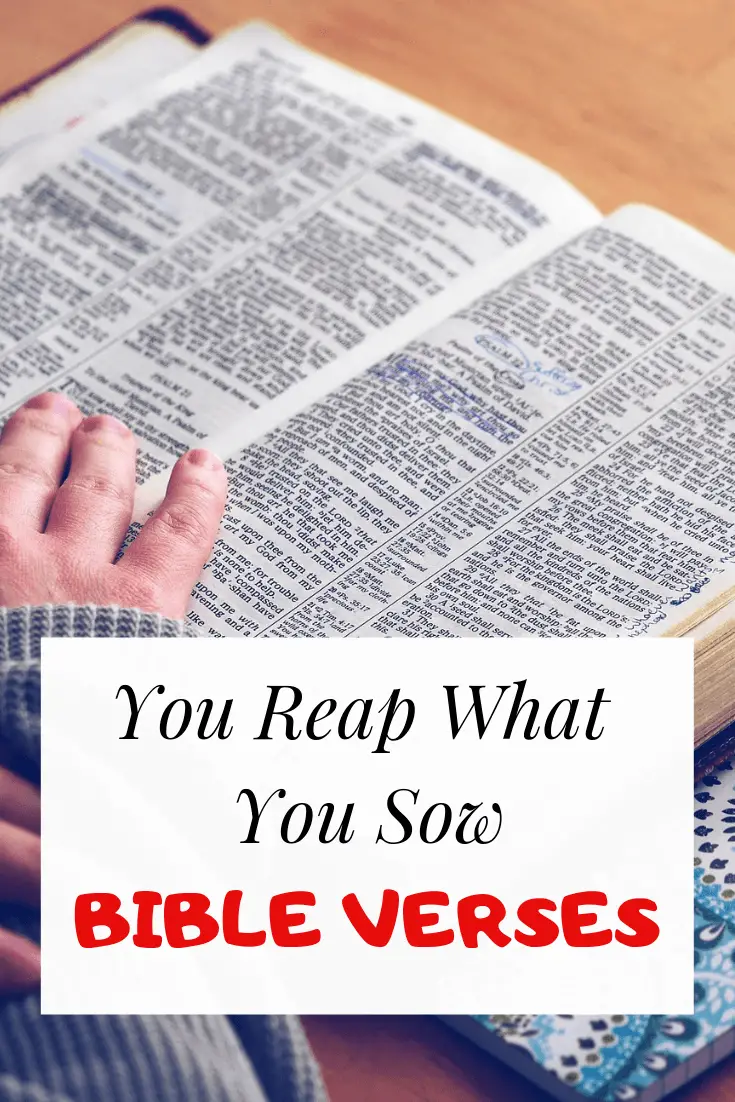 I have compiled other bible verses that show God will hold us accountable for our actions. If we choose to be righteous, God has promised us life eternal. However, if we decide to follow the devil's ways, then we will face the consequences in the end.
Read and be blessed.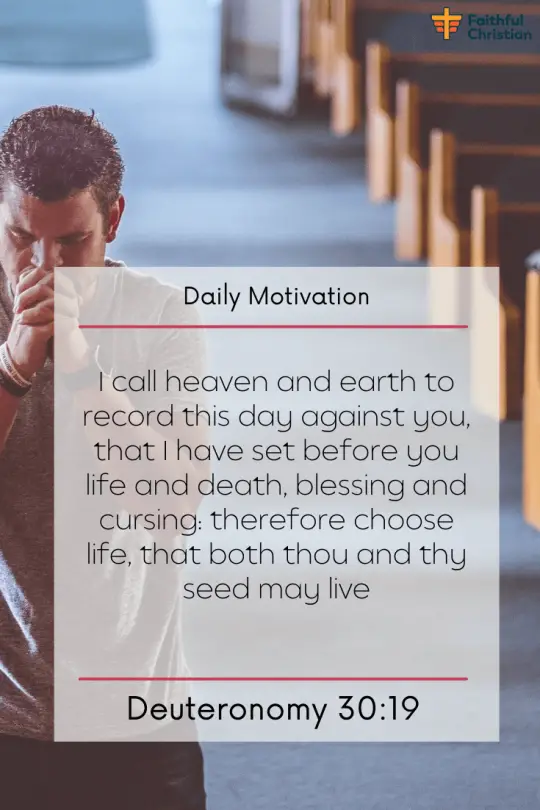 I call heaven and earth to record this day against you, that I have set before you life and death, blessing and cursing: therefore choose life, that both thou and thy seed may live
2. 2 Corinthians 9:6-15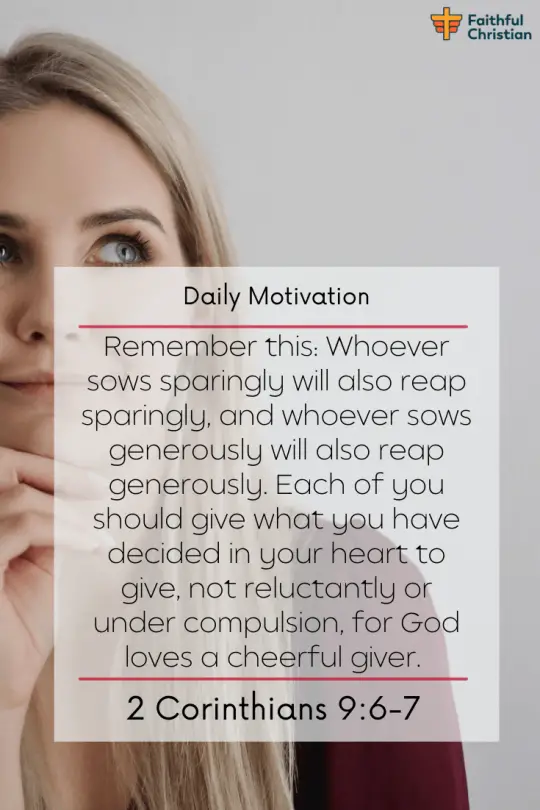 Remember this: Whoever sows sparingly will also reap sparingly, and whoever sows generously will also reap generously. Each of you should give what you have decided in your heart to give, not reluctantly or under compulsion, for God loves a cheerful giver.
 And God is able to bless you abundantly, so that in all things at all times, having all that you need, you will abound in every good work. 9 As it is written: "They have freely scattered their gifts to the poor; their righteousness endures forever."[a]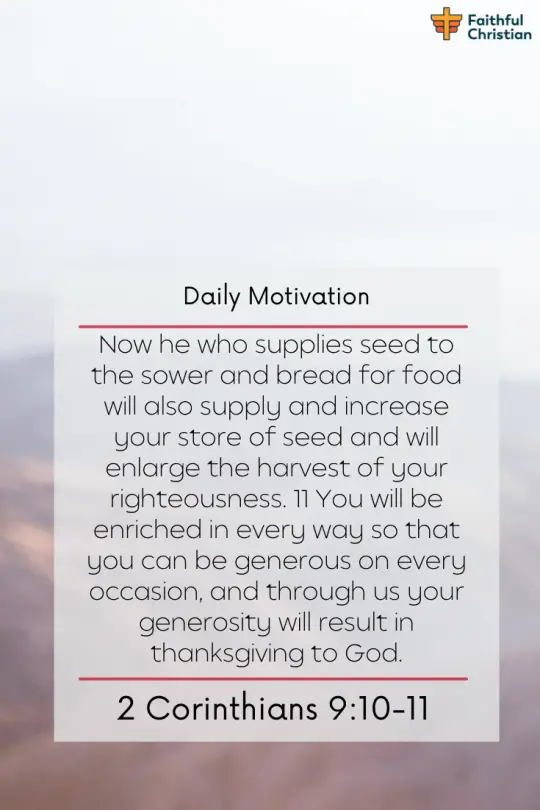 Now he who supplies seed to the sower and bread for food will also supply and increase your store of seed and will enlarge the harvest of your righteousness. 11 You will be enriched in every way so that you can be generous on every occasion, and through us your generosity will result in thanksgiving to God.
3. Hosea 10:12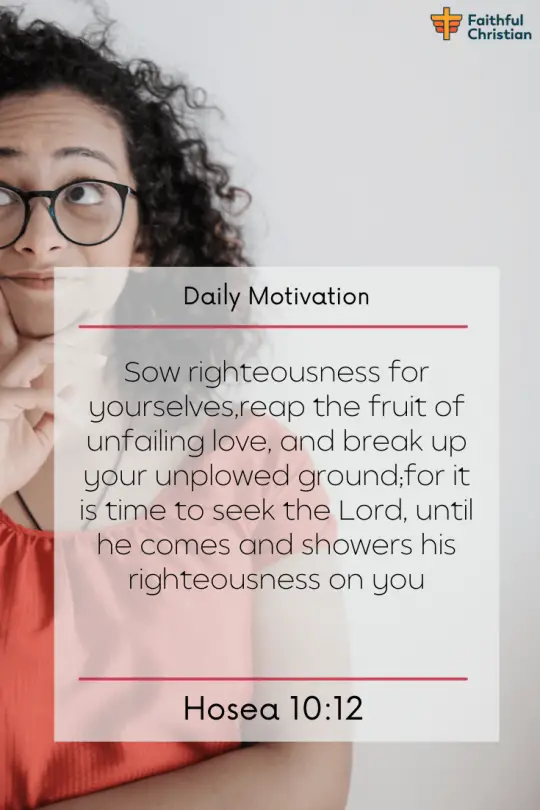 Sow righteousness for yourselves,reap the fruit of unfailing love, and break up your unplowed ground;for it is time to seek the Lord, until he comes and showers his righteousness on you
4. Romans 2:6-10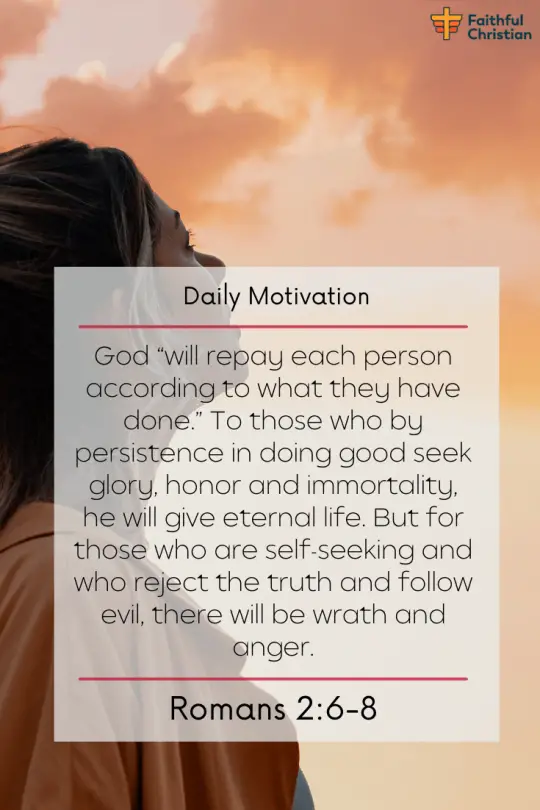 God "will repay each person according to what they have done.To those who by persistence in doing good seek glory, honor, and immortality, he will give eternal life. But for those who are self-seeking and who reject the truth and follow evil, there will be wrath and anger.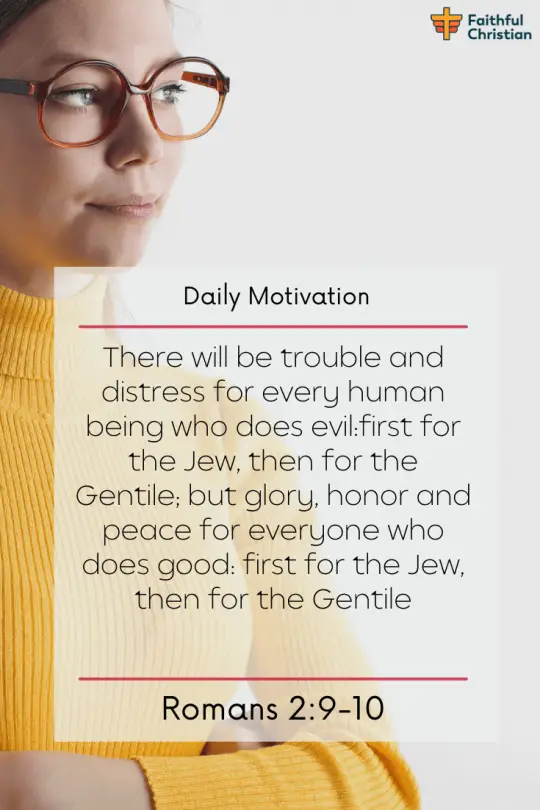 There will be trouble and distress for every human being who does evil:first for the Jew, then for the Gentile; but glory, honor and peace for everyone who does good: first for the Jew, then for the Gentile
5. Proverbs 11:18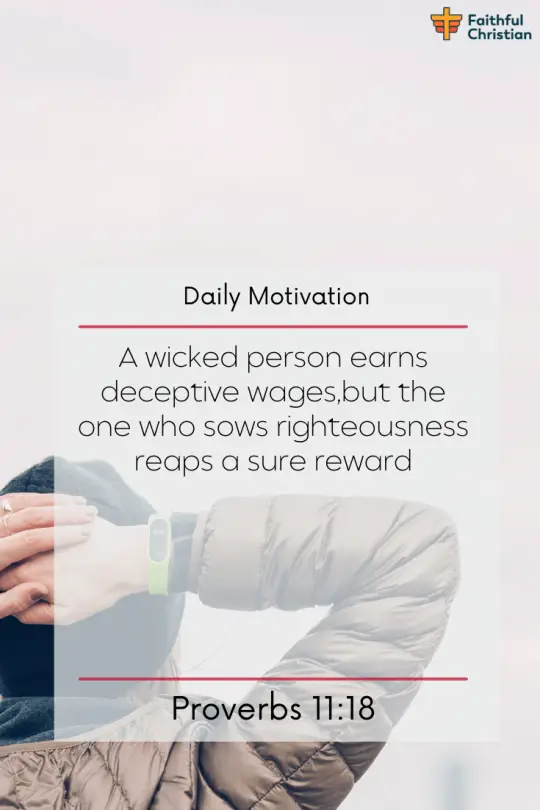 A wicked person earns deceptive wages,but the one who sows righteousness reaps a sure reward
6. Job 15:31
Let him not deceive himself by trusting what is worthless, for he will get nothing in return
7. Hosea 8:7
For they have sown the wind, and they shall reap the whirlwind: it hath no stalk; the bud shall yield no meal: if so be it yield, the strangers shall swallow it up.
8.  1 John 3:7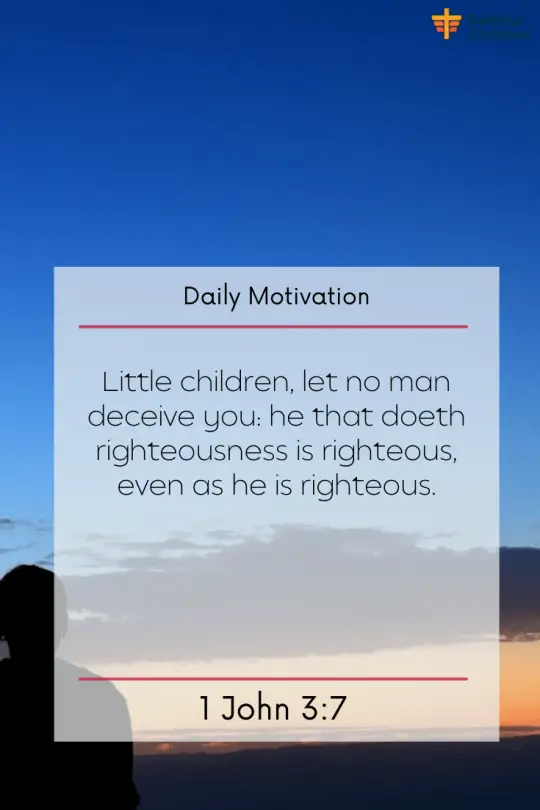 Little children, let no man deceive you: he that doeth righteousness is righteous, even as he is righteous.
9.  1 Corinthians 6:9-11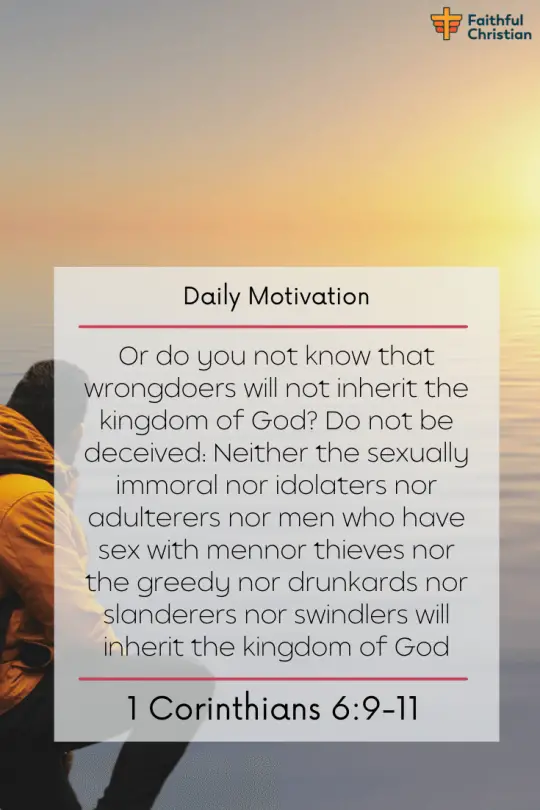 Or do you not know that wrongdoers will not inherit the kingdom of God? Do not be deceived: Neither the sexually immoral nor idolaters nor adulterers nor men who have sex with mennor thieves nor the greedy nor drunkards nor slanderers nor swindlers will inherit the kingdom of God
10. Job 4:8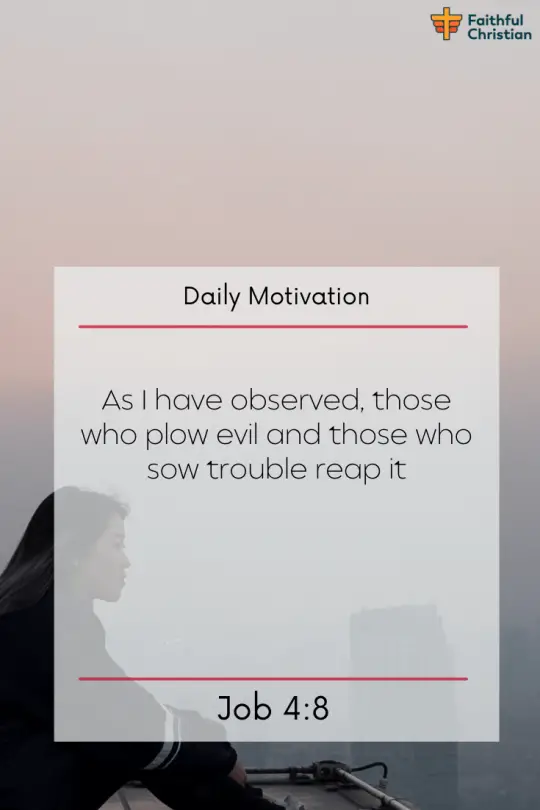 As I have observed, those who plow evil and those who sow trouble reap it
Author: Akatakpo Dunn
Dunn is a firm believer and a teacher of God's word. Suffering for Jesus is an attribute of a faithful Christian, and I hope to win new souls to Christ with every chance that I get. Articles are well-researched and backed by the scriptures.
Follow me: on Youtube, Facebook, Twitter, Instagram, and Pinterest.