There are many exciting bible verses that can boost your confidence in God. One of those verses that can uplift your soul quickly is Psalm 118:24.
David said;
This is the day which the Lord hath made; we will rejoice and be glad in it (kjv)
Each day we go through challenges. We are bothered about our health, family issues, children, and financial difficulties.
When we wake up in the morning, we are not entirely sure how the day will go.
We wake up with uncertainty and believe that God will make each day better than the last. Yesterday may be horrible, but today, through faith, we know we will rejoice.
If you are going through financial difficulties, today can bring a solution. With each passing day, you've continually prayed to God for an answer. Today, you may have an encounter if you believe.
Likewise, If you've been through ill health for a while, God can do anything. Today brings a new chance for an encounter and healing.
God wants us to be happy and praise his name, whatever our challenges are. Then, he wants us to pray to him.
Worrying every second will not bring a solution. Thinking about your problems and having sleepless nights will not make a miracle happen.
Jesus said;
Can any one of you by worrying add a single hour to your life?
We know God does not forsake his people. We also know that God will provide a solution no matter the temptation. Therefore, we must be happy each day in the body of Christ.
---
Recommended for you
---
This is the day which the 
Lord

hath made.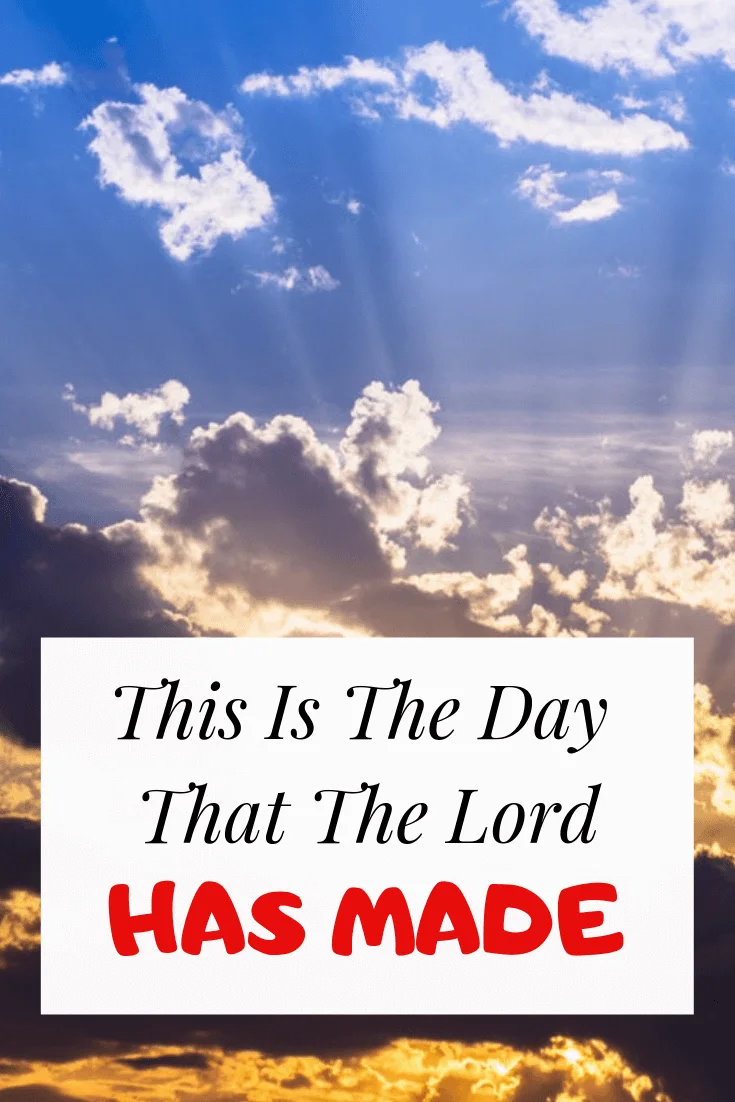 As Christians, we must believe that God is watching over our affairs. He sees everything that happens around us. He knows every challenge we are facing.
We must not lose our happiness because of the trials we face. We must not stop serving the Most-High God because we are sick or cannot get a job. We must endure.
With each passing day, God is reminding us to rejoice in his name. That, he is all-powerful and can Do anything. Remember the words of God to Abraham;
God wants to serve him and be happy. He knows persecutions will arise. God knows that the devil seeks to make us doubt his powers.
But we must rejoice every day because he is willing to protect us from our enemies.
No matter what you are going through, God knows.
No temptation has overtaken you except what is common to mankind. And God is faithful; he will not let you be tempted beyond what you can bear. But when you are tempted, he will also provide a way out so that you can endure it (1 Corinthians 10:13)
On each passing day, we must sing praises to God. He already knows what we face. So there is no reason to think he has forsaken you. Instead, rejoice in your pain. Rejoice in your sorrow.
While writing to the Romans Christians, Paul said;
Not only that, but we rejoice in our sufferings, knowing that suffering produces endurance, and endurance produces character, and character produces hope
---
Recommended for you
---
Psalm 118:24 More bible verses to inspire you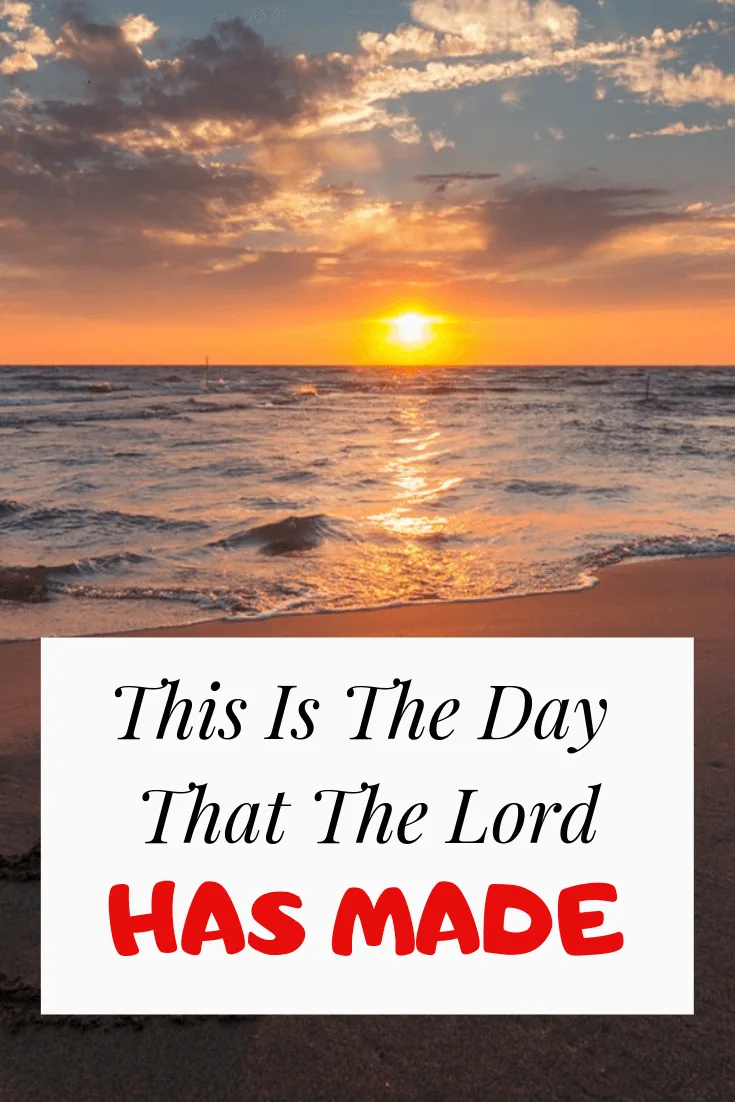 There are even more bible verses to remind you that each day is an opportunity to rejoice in God.
Our thought must not entirely be about things of this world. We must at all times examine ourselves if we are on the side of Christ.
We know death is inevitable. We know that we will be resurrected and judged by Christ.
Are we living the way expected of a Christian? If we die today, are we sure of salvation?
Each day is another opportunity to rejoice and examine ourselves. We do not hope in this life only. Therefore, since we have the hope of eternal life, we must rejoice.
Imagine for a moment that Christ did not die for our sins. Imagine that Christ has not set us free from bondage and given us liberty.
Through the death of God's beloved son, we have been given life after death. Thus, we must rejoice.
Here are other bible verses to motivate you and rejoice with each passing day.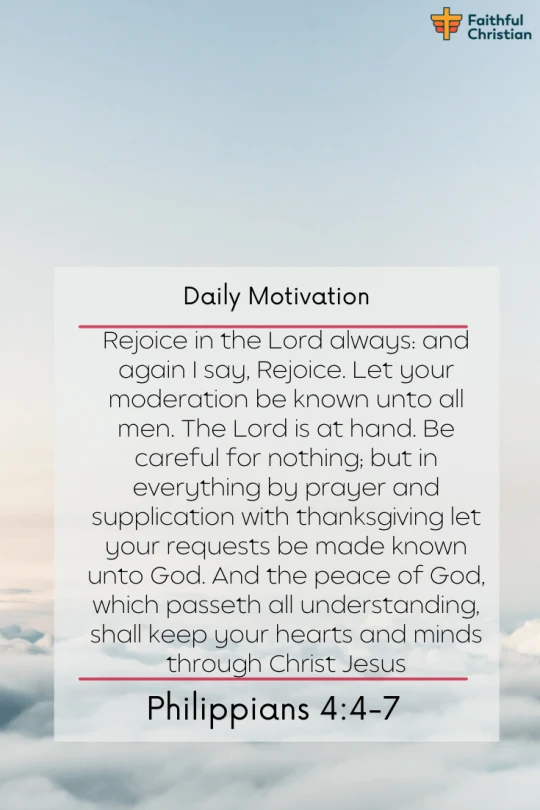 Rejoice in the Lord always: and again I say, Rejoice.Let your moderation be known unto all men. The Lord is at hand.Be careful for nothing; but in everything by prayer and supplication with thanksgiving let your requests be made known unto God.And the peace of God, which passeth all understanding, shall keep your hearts and minds through Christ Jesus
These are the words of Paul as directed by the holy spirit. He said, "rejoice always."
Paul did not say rejoice when you are happy. He did not say rejoice only when you have a good-paying job. He also did not say we must rejoice only when things are going as planned.
He said, rejoice always. This means, even when things are obviously out of our control, we must rejoice. We must praise the name of God. We must celebrate God even in times of difficulties.
Accepting Jesus Christ is the greatest gift from God. Being called into God's organization and serving him is a priceless opportunity. Therefore, we must rejoice because we know that God has planned great things for us.
Jesus said;
Very truly I tell you, whoever hears my word and believes him who sent me has eternal life and will not be judged but has crossed over from death to life. Very truly I tell you, a time is coming and has now come when the dead will hear the voice of the Son of God and those who hear will live (John 5:24-25)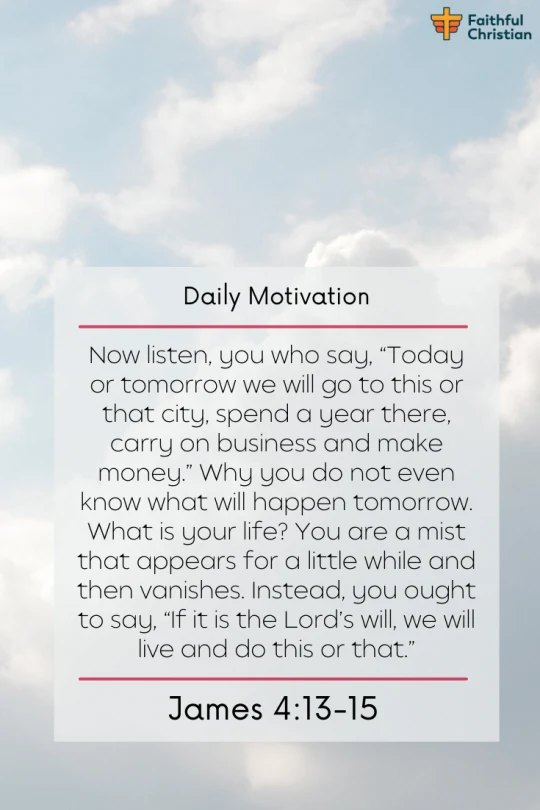 Now listen, you who say, "Today or tomorrow we will go to this or that city, spend a year there, carry on business and make money." Why, you do not even know what will happen tomorrow. What is your life? You are a mist that appears for a little while and then vanishes.Instead, you ought to say, "If it is the Lord's will, we will live and do this or that."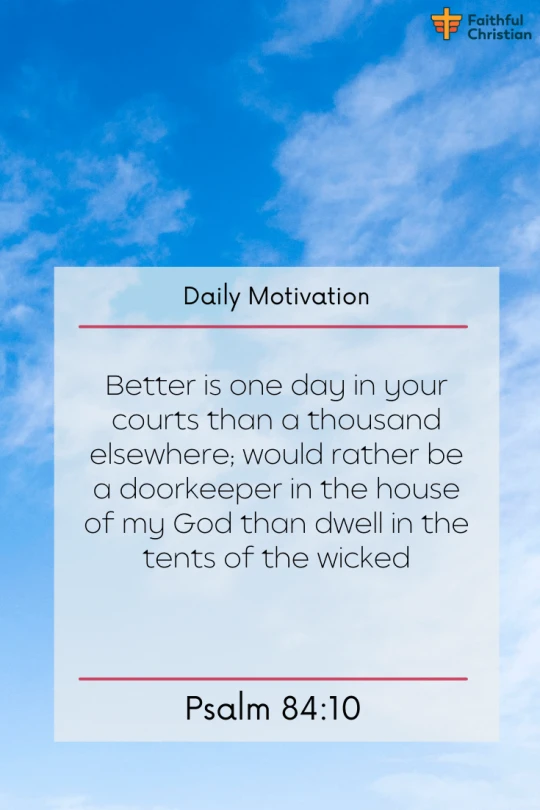 Better is one day in your courtsthan a thousand elsewhere; would rather be a doorkeeper in the house of my Godthan dwell in the tents of the wicked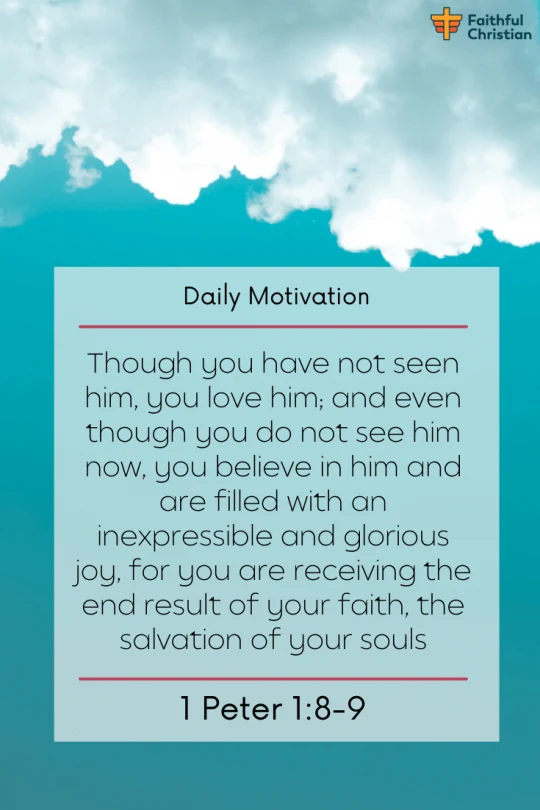 Though you have not seen him, you love him; and even though you do not see him now, you believe in him and are filled with an inexpressible and glorious joy, 9 for you are receiving the end result of your faith, the salvation of your souls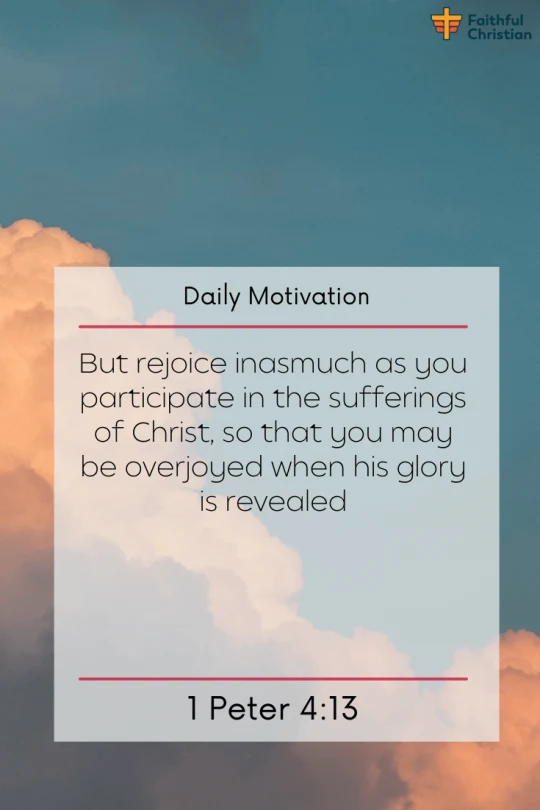 But rejoice inasmuch as you participate in the sufferings of Christ, so that you may be overjoyed when his glory is revealed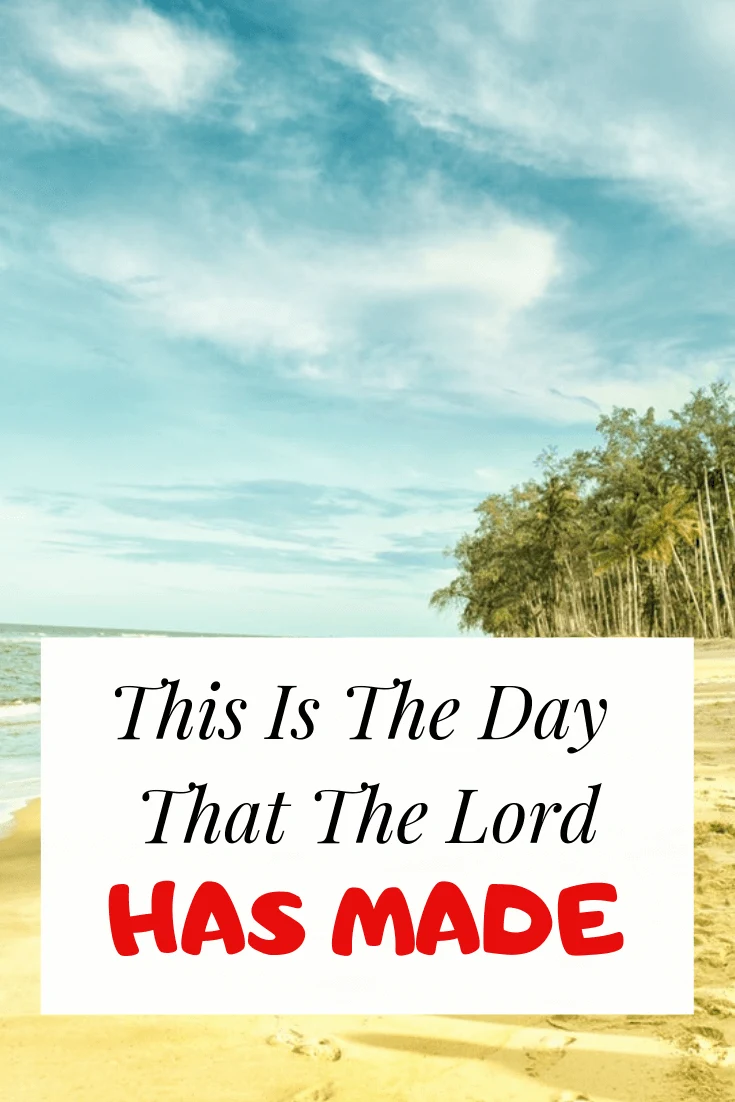 Author: Akatakpo Dunn
Dr. Akatakpo Dunn is a dedicated follower of Christ, an active member and speaker, and an ongoing learner of the Scriptures. Passionate about his faith and serving others, he is committed to sharing his spiritual journey and insights to inspire and uplift fellow believers. He has been active in the church for more than 23 years. Through The
Faithful Christian Blog
,
Dr. Dunn
combines his love for God, philanthropy, and Scripture, providing a valuable resource for those seeking to grow in their faith.
Follow me: on Youtube, Facebook, Twitter, Instagram, and Pinterest.
Content Disclosure:
At The Faithful Christian Blog, I create authentic and inspiring content. Although I am the main author, I occasionally use AI for minor language enhancements. This minimal AI usage ensures high-quality, trustworthy articles without compromising originality or sincerity, ultimately supporting our shared faith journey.
Warmly,
Dr. Akatakpo Dunn
Was this article helpful?