Just yesterday, a young man was rushed into the hospital with lacerations on his hands and legs.
Criminals had attacked him in the middle of the night.
He was brought in by a middle-aged man accompanied by the police.
As usual, there is a guideline in the hospital on the management of emergency cases.
But it seems they weren't interested in obeying simple instructions.
Just as I arrived, I heard the middle-aged man shouting and boasting at the top of his voice.
He said,
"Do you know who I am?"
"Do you know I can sack you from your job?"
He continued ranting with so much pride that the nurse was a little bit afraid.
He continued, "I am the personal adviser to the Governor on security matters."
As he said, immediately after the incident happened, he had called the police department to send him some armed men to control the situation.
He became angry, arrogant, and pompous.
When I asked what the problem was, I noticed it wasn't anything serious.
But as expected, he was trying to frighten the nurse with his position.
The truth is, pride comes before a fall.
As Christians, we must learn to be humble and live like Christ.
There are many bible verses about being proud that we can learn from.
These scriptures teach us always to be humble and treat every other person with love.
Who we are, what qualities we have, or what influential people we know shouldn't determine how we behave.
I have compiled bible verses about pride to encourage you to live rightly.
---
Recommended for you
---
Bible verses about pride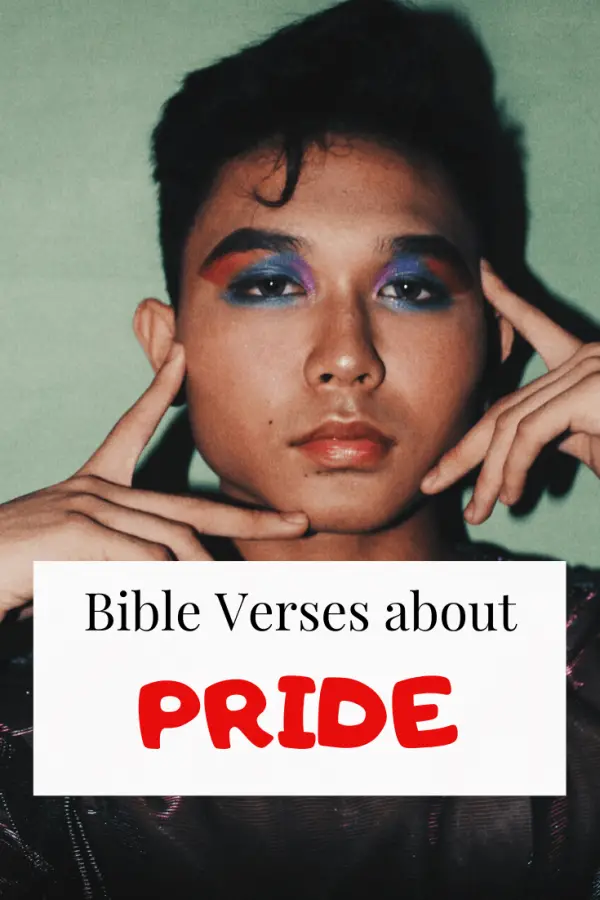 Proverbs 11:2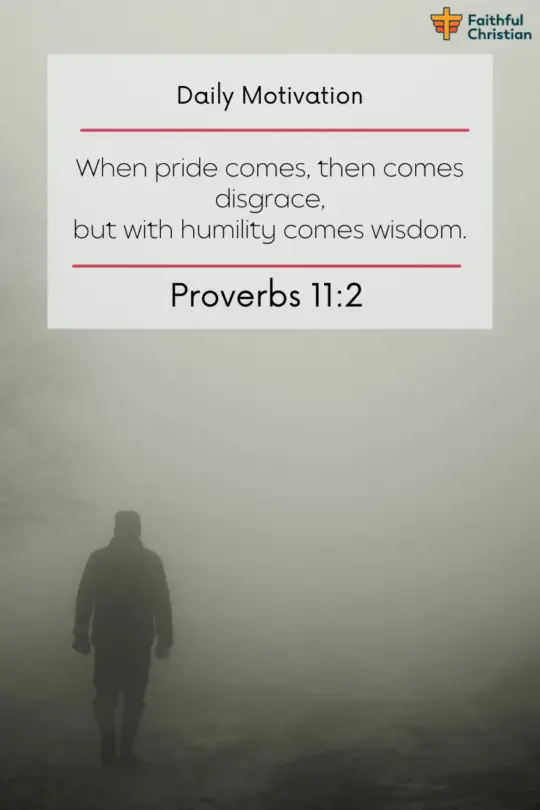 When pride comes, then comes disgrace,
but with humility comes wisdom.
The bottom Line
Pride goeth before a fall. If we don't kill the pride in us, we will definitely suffer for our sins.
I have seen multiple people suffer as a result of being proud. As Christians, we must show humility at all times.
Proverbs 16:18-19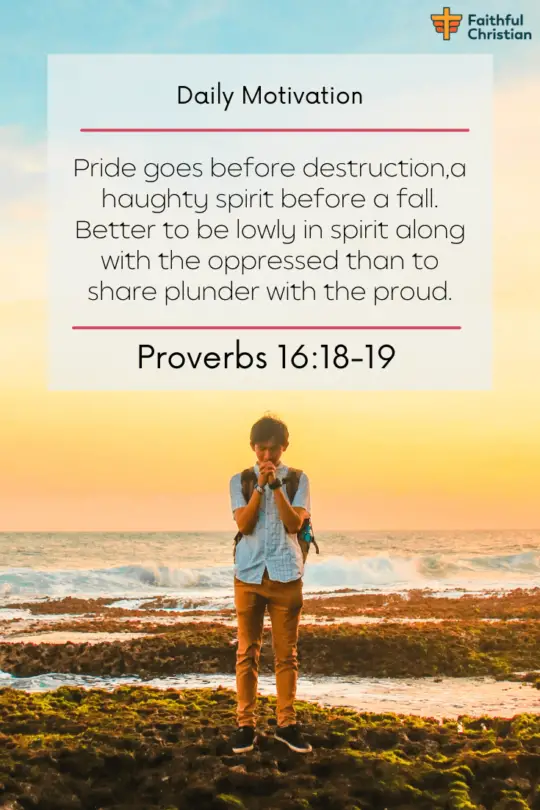 Pride goes before destruction,a haughty spirit before a fall.Better to be lowly in spirit along with the oppressed than to share plunder with the proud.
The bottom Line
It takes nothing to be humble. In fact, it makes you feel so happy about yourself.
One way I always control my selfish desires is by reminding myself about the life of Jesus. He was humble and loving to everyone.
It is better to feel oppressed because of your humility than to intimidate or frighten others with your pride.
Proverbs 15:33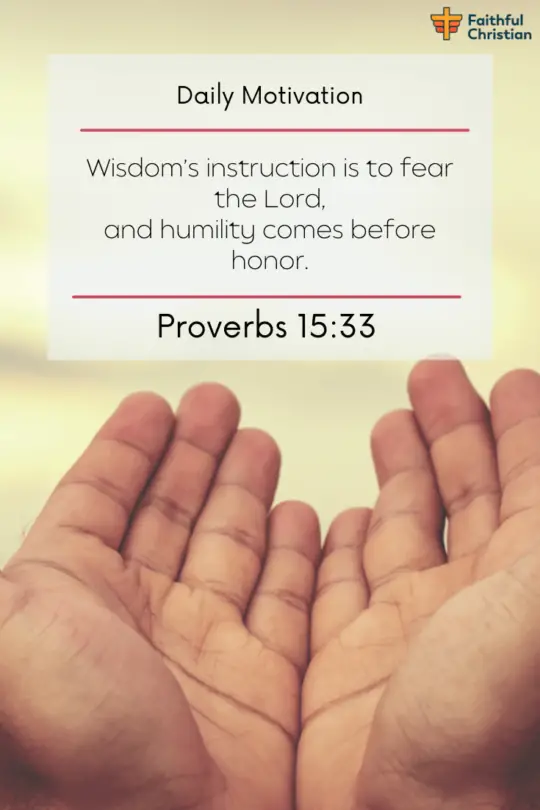 Wisdom's instruction is to fear the Lord,
and humility comes before honor.
The bottom Line
Humility isn't stupidity. At least we know that from the way Christ lived. He was just as simple as the poorest man on earth. He was calm, loving, and tender-hearted.
God will always lift the humble in spirit.
Luke 18:14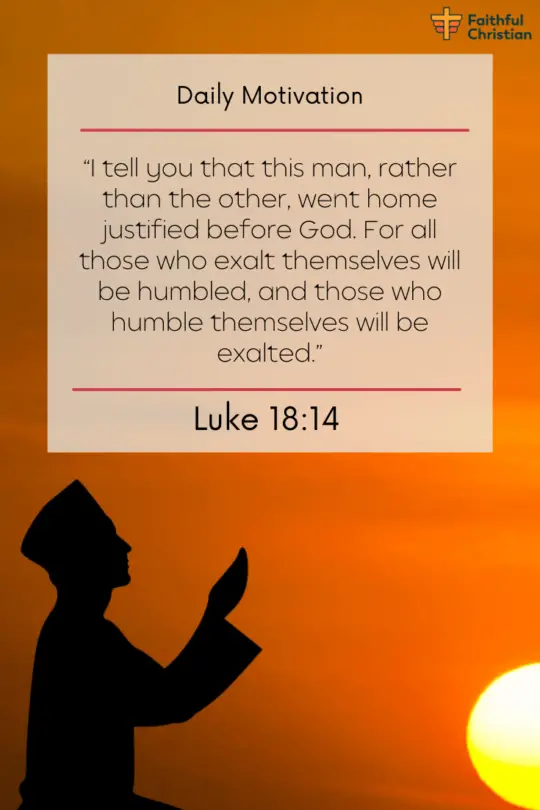 "I tell you that this man, rather than the other, went home justified before God. For all those who exalt themselves will be humbled, and those who humble themselves will be exalted."
The bottom Line
Sometimes we feel we've done the right thing. We are boastful of how we have helped others or prayed to God. But in reality, we have pushed God away because of our actions.
We must take a precautious approach all the time. Because the truth is, you can never be too sure when pride creeps into your heart.
Proverbs 29:23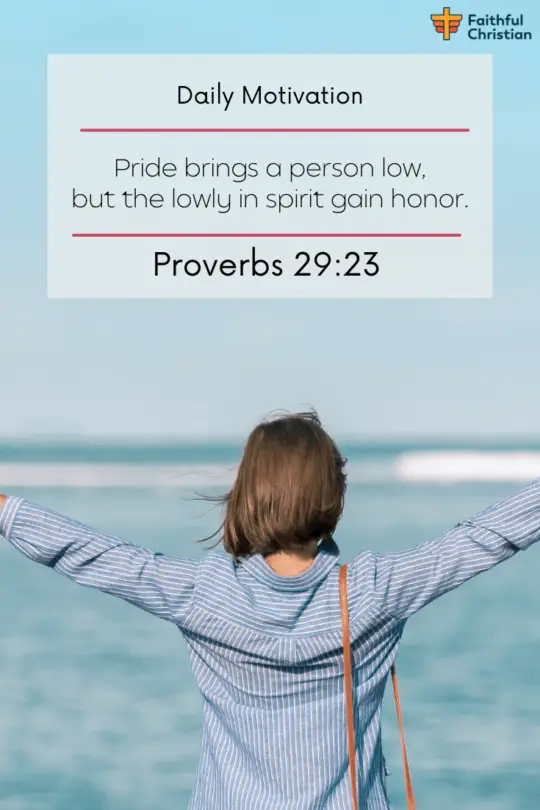 Pride brings a person low,
but the lowly in spirit gain honor.
The bottom Line
Pride doesn't take you up. Instead, it slowly destroys you until you are embarrassed and ashamed.
But, God will lift those that are humble.
More Bible verses about being proud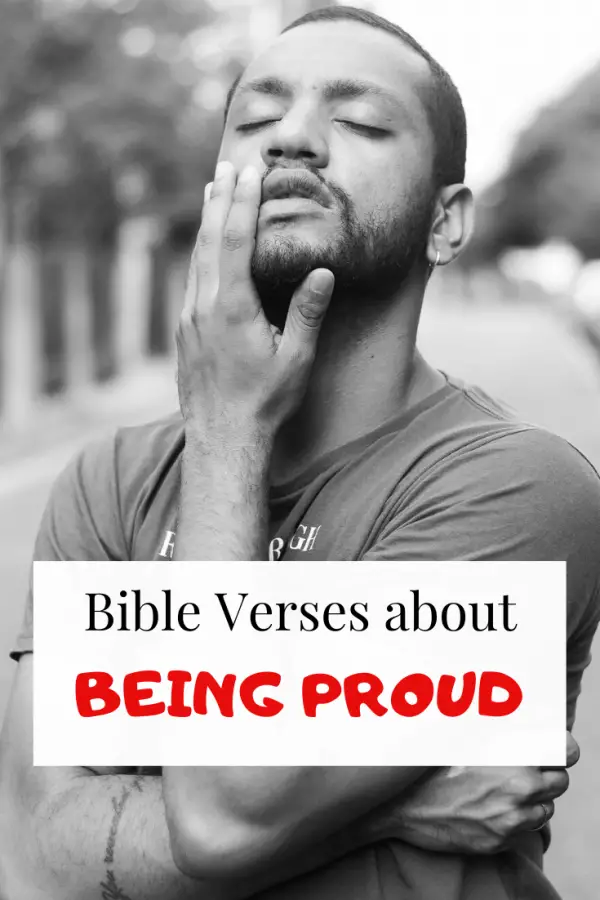 Proverbs 18:12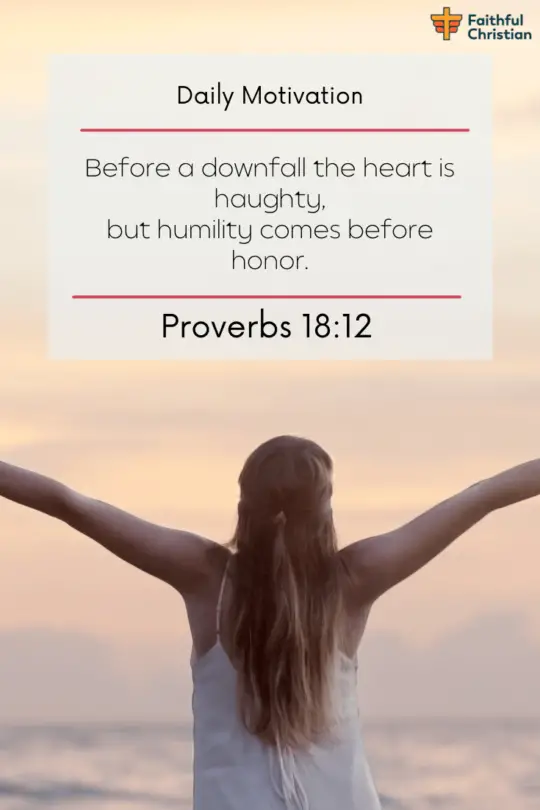 Before a downfall the heart is haughty,
but humility comes before honor.
1 Corinthians 8:1-2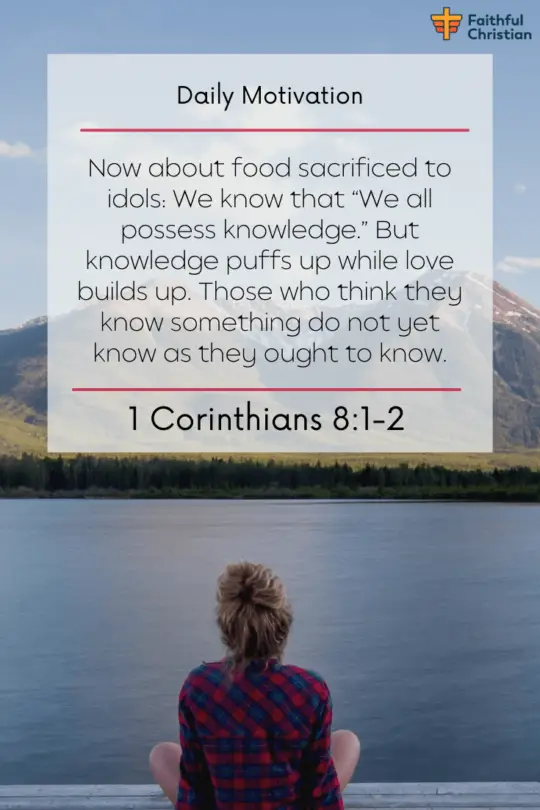 Now about food sacrificed to idols: We know that "We all possess knowledge." But knowledge puffs up while love builds up. 2 Those who think they know something do not yet know as they ought to know.
Luke 14:8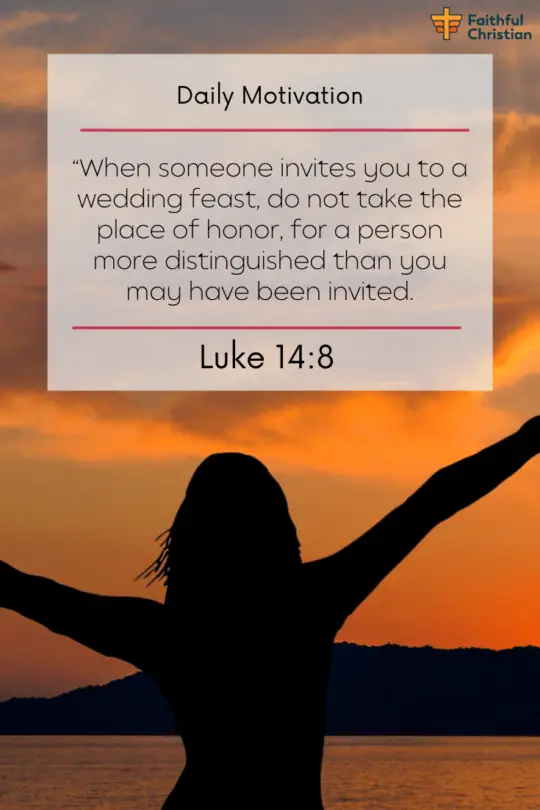 "When someone invites you to a wedding feast, do not take the place of honor, for a person more distinguished than you may have been invited.
Luke 14:9
9 If so, the host who invited both of you will come and say to you, 'Give this person your seat.' Then, humiliated, you will have to take the least important place.
Luke 14:10
10 But when you are invited, take the lowest place, so that when your host comes, he will say to you, 'Friend, move up to a better place.' Then you will be honored in the presence of all the other guests.
Luke 14:11
11 For all those who exalt themselves will be humbled, and those who humble themselves will be exalted."
Proverbs 3:34-35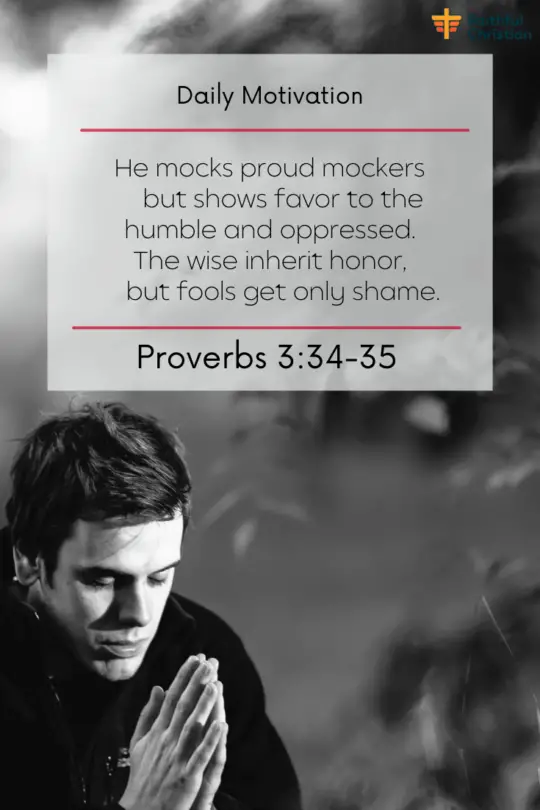 He mocks proud mockers
    but shows favor to the humble and oppressed.
35 The wise inherit honor,
    but fools get only shame.
Daniel 4:30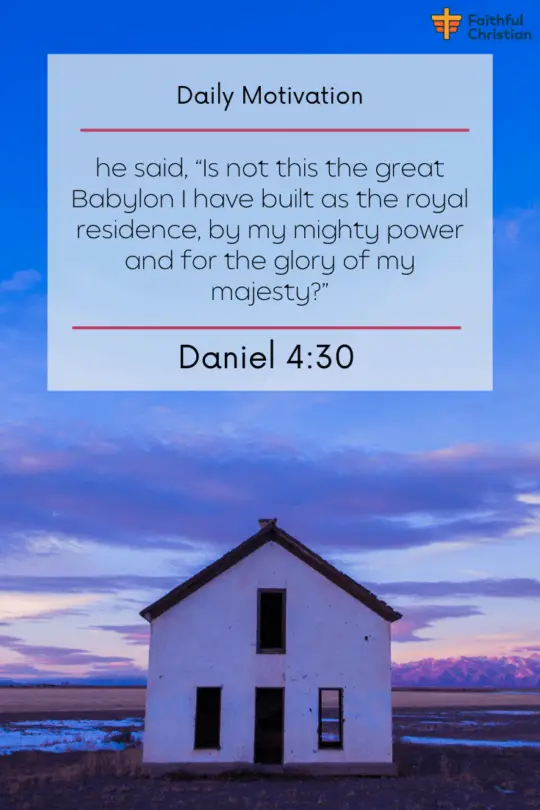 he said, "Is not this the great Babylon I have built as the royal residence, by my mighty power and for the glory of my majesty?"
Daniel 4:31
31 Even as the words were on his lips, a voice came from heaven, "This is what is decreed for you, King Nebuchadnezzar: Your royal authority has been taken from you.
Daniel 4:32
32 You will be driven away from people and will live with the wild animals; you will eat grass like the ox. Seven times will pass by for you until you acknowledge that the Most High is sovereign over all kingdoms on earth and gives them to anyone he wishes."
Proverbs 6:16-18
There are six things the Lord hates, seven that are detestable to him: haughty eyes, a lying tongue, hands that shed innocent blood, a heart that devises wicked schemes, feet that are quick to rush into evil,
Proverbs 11:21
Be sure of this: The wicked will not go unpunished,
    but those who are righteous will go free.
Galatians 6:3
If anyone thinks they are something when they are not, they deceive themselves.
1 Corinthians 3:18
 Do not deceive yourselves. If any of you think you are wise by the standards of this age, you should become "fools" so that you may become wise.
Proverbs 26:12
Do you see a person wise in their own eyes?
    There is more hope for a fool than for them.
Romans 12:3
For by the grace given me I say to every one of you: Do not think of yourself more highly than you ought, but rather think of yourself with sober judgment, in accordance with the faith God has distributed to each of you.
James 1:26
 Those who consider themselves religious and yet do not keep a tight rein on their tongues deceive themselves, and their religion is worthless.
2 Corinthians 12:11
I have made a fool of myself, but you drove me to it. I ought to have been commended by you, for I am not in the least inferior to the "super-apostles,"[a] even though I am nothing.
Galatians 2:6
As for those who were held in high esteem—whatever they were makes no difference to me; God does not show favoritism—they added nothing to my message.
2 Corinthians 3:5
 Not that we are competent in ourselves to claim anything for ourselves, but our competence comes from God.
James 4:6
But he gives us more grace. That is why Scripture says: "God opposes the proud but shows favor to the humble."
1 Peter 5:5
In the same way, you who are younger, submit yourselves to your elders. All of you, clothe yourselves with humility toward one another, because, "God opposes the proud but shows favor to the humble."
Psalm 138:6
Though the Lord is exalted, he looks kindly on the lowly;
    though lofty, he sees them from afar.
Job 22:29
When people are brought low and you say, 'Lift them up!'
    then he will save the downcast.
Isaiah 2:17
The arrogance of man will be brought low
    and human pride humbled;
the Lord alone will be exalted in that day,
Philippians 2:3
Do nothing out of selfish ambition or vain conceit. Rather, in humility value others above yourselves,
Jeremiah 9:23
 This is what the Lord says: "Let not the wise boast of their wisdom or the strong boast of their strength or the rich boast of their riches,
---
Recommended for you
---
Pride kills: Here is how to overcome it.
1. Let love lead
You can't love God and be proud.
When God's love comes into our hearts, it reminds us of who we are.
We are nothing before God.
We were created from the dust, and we will return to the dust one day.
Our wealth and anything that drives pride in our hearts become meaningless.
When true love comes in, we automatically become humble and loving.
We quickly understand that we must love others as we love ourselves.
That's exactly what happens when you become born again.
You recognize that the whole world is vanity, and so, what's the point of being proud?
The scripture says,
But the fruit of the Spirit is love, joy, peace, forbearance, kindness, goodness, faithfulness, 23 gentleness and self-control. Against such things there is no law.
2. Always give God the glory
Don't get carried away with your blessings.
Everything a man receives must come down from heaven.
The scripture says, "A man can receive nothing, except it be given him from heaven."
In other words, you have not achieved anything on your own.
If we give God the glory, pride will definitely be far from us.
May God take away all vices in our lives, including pride, and replace them with humility and wisdom. Amen.
Author: Akatakpo Dunn
Dunn is a firm believer and a teacher of God's word. Suffering for Jesus is an attribute of a faithful Christian, and I hope to win new souls to Christ with every chance that I get. Articles are well-researched and backed by the scriptures.
Follow me: on Youtube, Facebook, Twitter, Instagram, and Pinterest.