A few weeks ago, a 6-year-old girl was rushed into the hospital (where I work).
When she presented, she couldn't stand upright and was in severe pain.
Her mother stood by her side and was concerned.
As she initially described what happened, she said she had run into a pot of boiling water.
And because of that, she sustained significant burns to large parts of her body.
Quickly, my team and I resuscitated the young girl and treated her wounds.
But as each day passed, we began to realize that the mother was lying.
The mechanism of injury to the patient didn't make sense.
And so, one of my colleagues decided to ask the little girl some questions.
For days, she was unable to speak or say anything because she was afraid of her mum.
But surprisingly, she found her voice and decided to tell all.
Her mum had gotten angry with her for coming home late.
As she said, she boiled water and poured it on her body.
In fact, she didn't blink an eye until the next day when she rushed her to the hospital.
How could anyone be so evil and wicked?
What does the bible say about evildoers and their reward?
Thankfully there are bible verses about evildoers we can learn from.
As Christians, we must be an example to others.
We must love others wholeheartedly and treat them well.
There is no room for repaying evil with evil.
I have put together bible verses about evil to inspire you.
---
Recommended for you
---
Bible verses about evil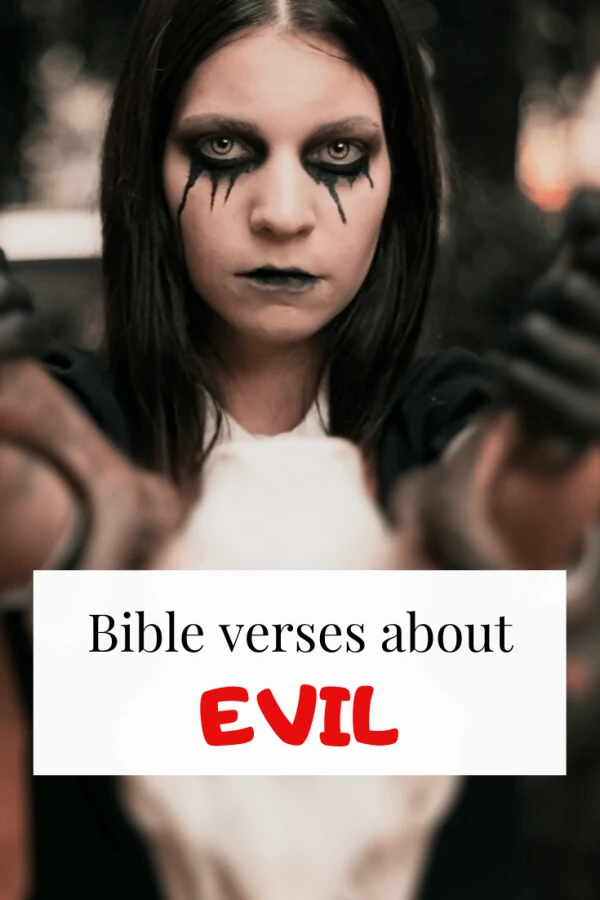 Ecclesiastes 12:14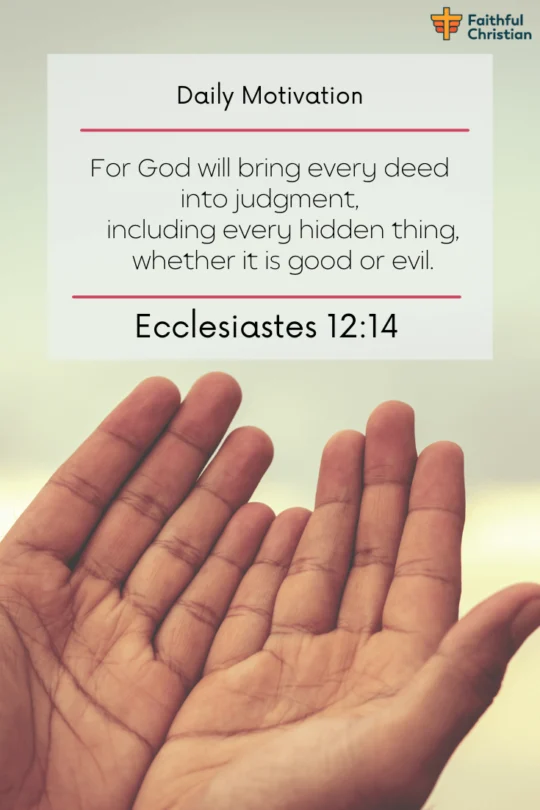 For God will bring every deed into judgment,
    including every hidden thing,
    whether it is good or evil.
The bottom Line
There is nothing hiding under the sun.
God knows everything we do in secret and will definitely reward us.
If we are kind and loving to others, God will surely reward us.
Likewise, if you are wicked to those around you, you will be punished by Him (if you do not repent).
There is no escape from wickedness and selfishness.
We've all experienced evil perpetrated on us by friends or our neighbors.
And in those circumstances, we are wondering what to do.
But the truth is, we must forgive those that hurt us and even love them.
Repaying evil for evil is unnecessary and unbiblical.
In fact, if you do that, you have sinned against God.
God will judge everyone who hurts us.
Psalm 34:21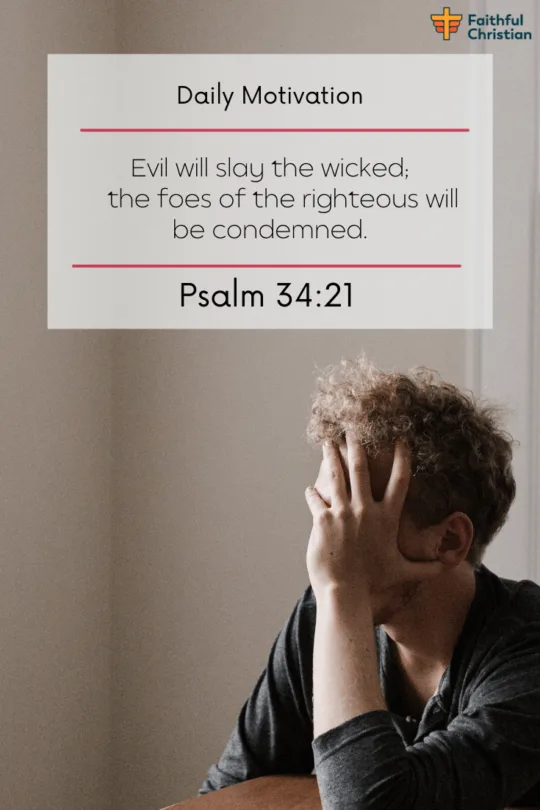 Evil will slay the wicked;
    the foes of the righteous will be condemned.
The bottom Line
Have you ever been left frustrated for doing the right thing?
Have you faced pure wickedness from others for refusing to sin?
We all face those challenges from time to time.
There are evil and sinful people who are bent on hurting us for doing the right thing.
In such circumstances, we must remain resolute.
We must not panic about their evil and wicked plans.
God has promised to protect us even in the midst of great evil.
He will never forsake us or let us fight on our own.
In other words, those that try to condemn us will be condemned by him.
2 Thessalonians 3:1-2 -scripture for fighting evil
And pray that we may be delivered from wicked and evil people, for not everyone has faith
The Bottom Line
Each day, though we don't see it, God protects us.
If you try to listen to the news, there is a lot of evil performed by the devil.
He moves from one corner of the earth to the other, causing anguish and pain.
Most recently is the coronavirus pandemic.
With millions of people infected and hundreds of thousands dead, the devil is not satisfied.
Yet, in all his plans, God has kept us safe and sound.
God has mysteriously sent his angels into our home to protect us.
We must thank him for protecting us and our household from all imaginations of the wicked ones.
1 Thessalonians 5:22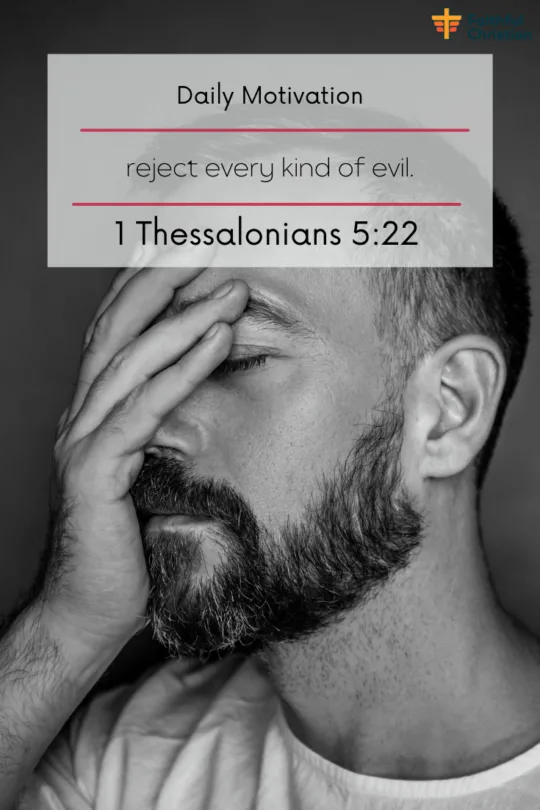 reject every kind of evil.
The bottom Line
The moment we decide to repent and seek God's face, we must learn to love.
We must run away from evil and evildoers.
By evil, I mean anything wicked or completely immoral.
We must shun the thoughts of sinning against God, our friends, family members, or strangers.
Every kind of sin is evil and from the devil.
Reject evil always.
Hebrews 13:6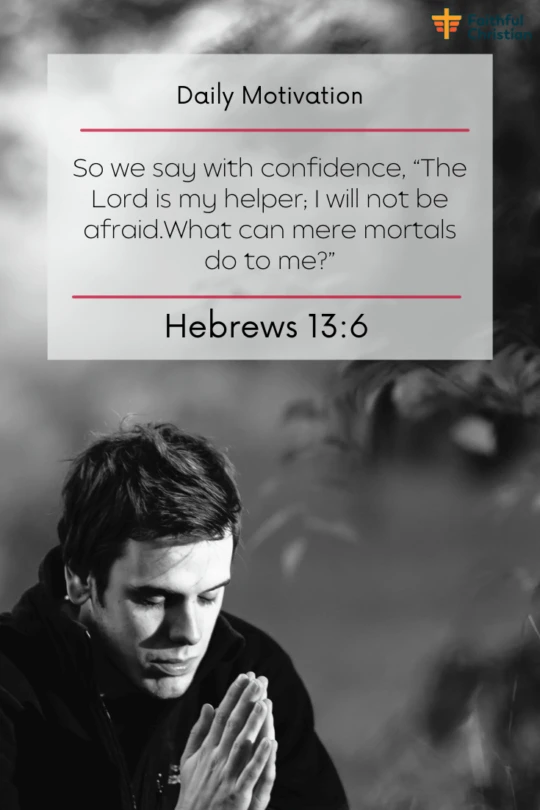 So we say with confidence, "The Lord is my helper; I will not be afraid.What can mere mortals do to me?"
The bottom Line
Don't be afraid when you are singled out for wickedness.
There are people in every sphere of our lives that try to harm us.
But, there is no reason to feel afraid because God is with you.
Though the wicked try to hurt you, they will fail.
If God is on our side, who can be against us?
---
---
More bible verses about evildoers and committing evil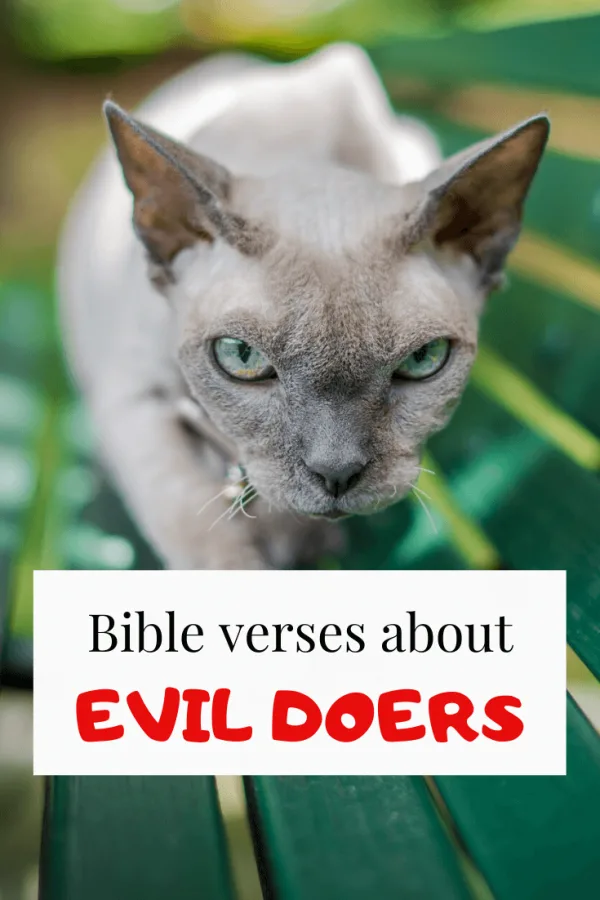 Proverbs 6:12-14
A troublemaker and a villain,
    who goes about with a corrupt mouth,
13     who winks maliciously with his eye,
    signals with his feet
    and motions with his fingers,
14     who plots evil with deceit in his heart—
    he always stirs up conflict.
Proverbs 16:27
A scoundrel plots evil,
    and on their lips it is like a scorching fire.
Proverbs 4:24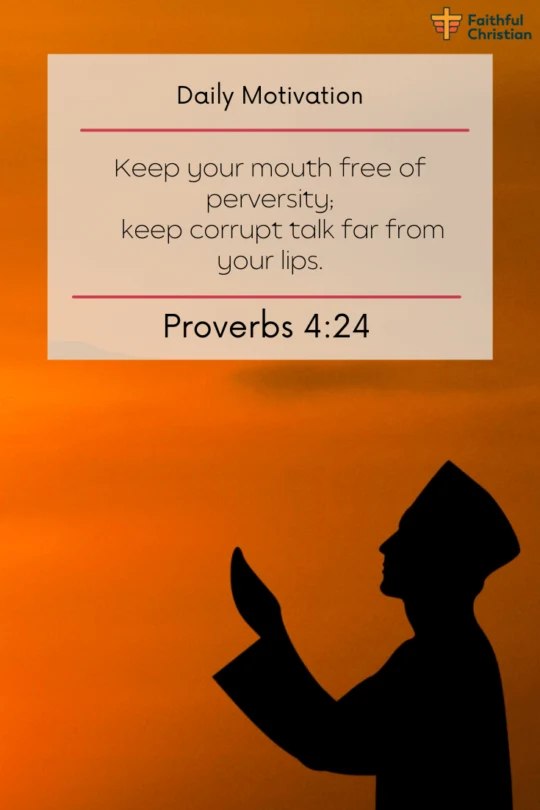 Keep your mouth free of perversity;
    keep corrupt talk far from your lips.
Matthew 12:34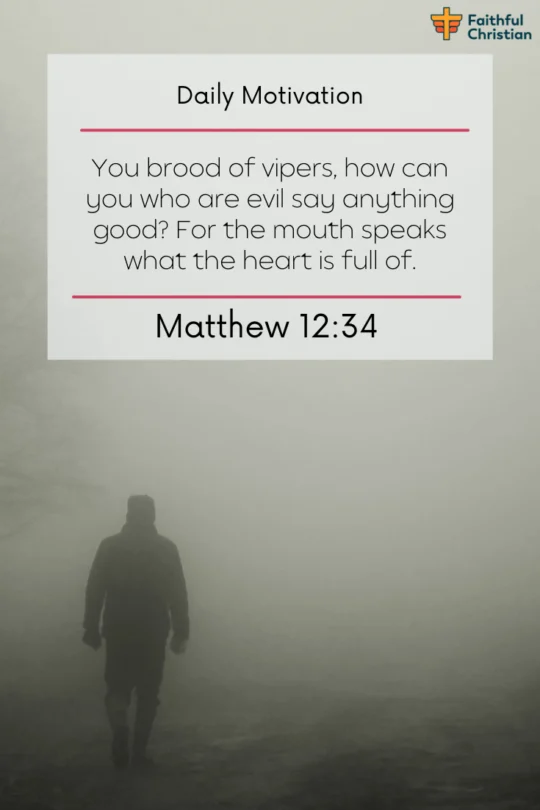 You brood of vipers, how can you who are evil say anything good? For the mouth speaks what the heart is full of.
Proverbs 28:1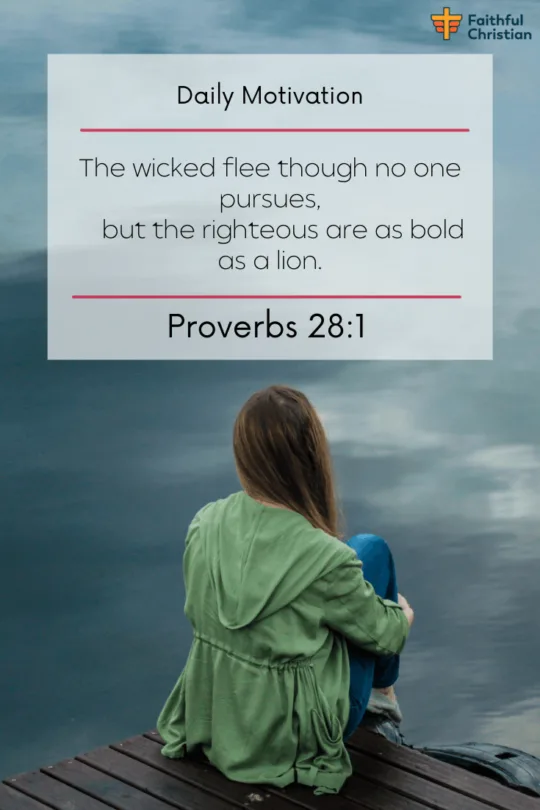 The wicked flee though no one pursues,
    but the righteous are as bold as a lion.
Deuteronomy 28:7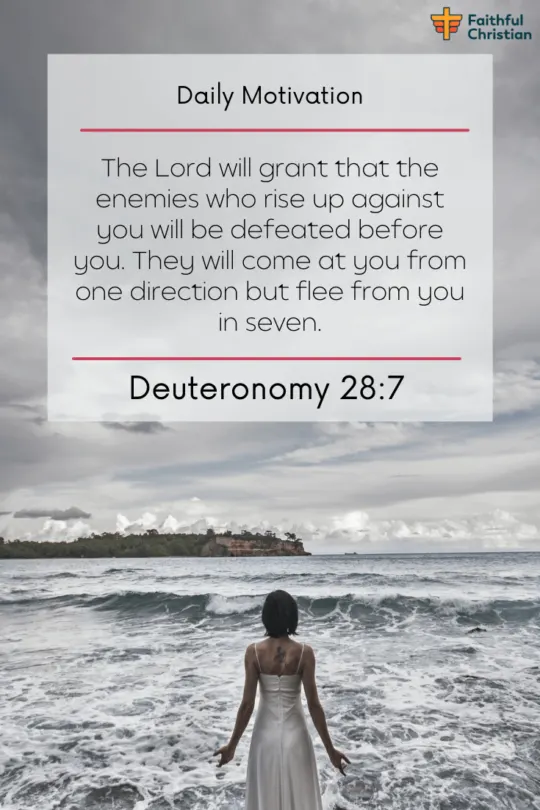 The Lord will grant that the enemies who rise up against you will be defeated before you. They will come at you from one direction but flee from you in seven.
Psalm 53:5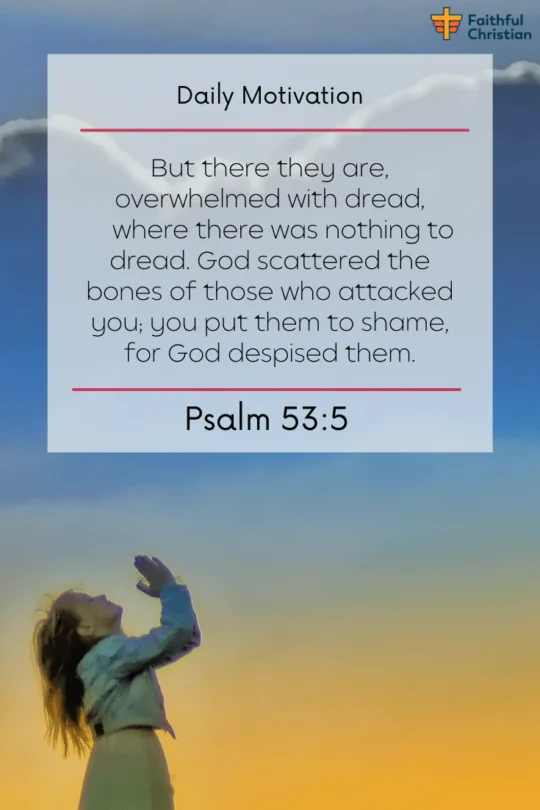 But there they are, overwhelmed with dread,
    where there was nothing to dread.
God scattered the bones of those who attacked you;
    you put them to shame, for God despised them.
James 1:13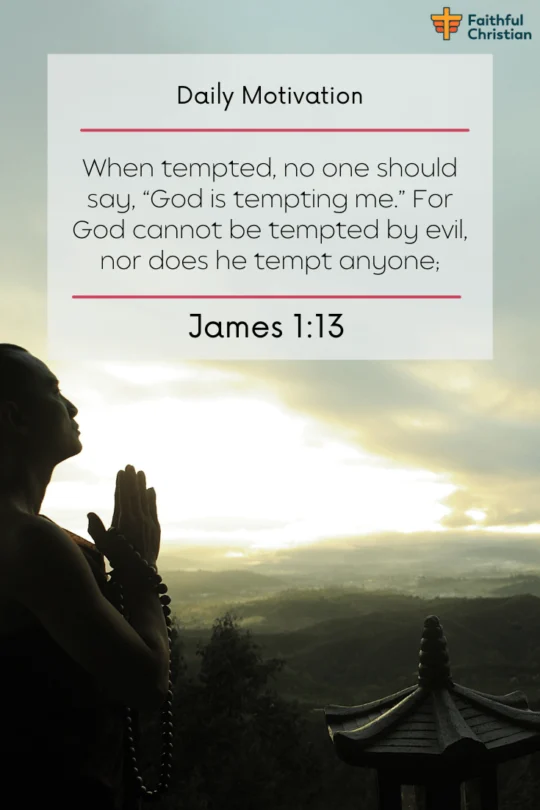 When tempted, no one should say, "God is tempting me." For God cannot be tempted by evil, nor does he tempt anyone;
Psalm 5:4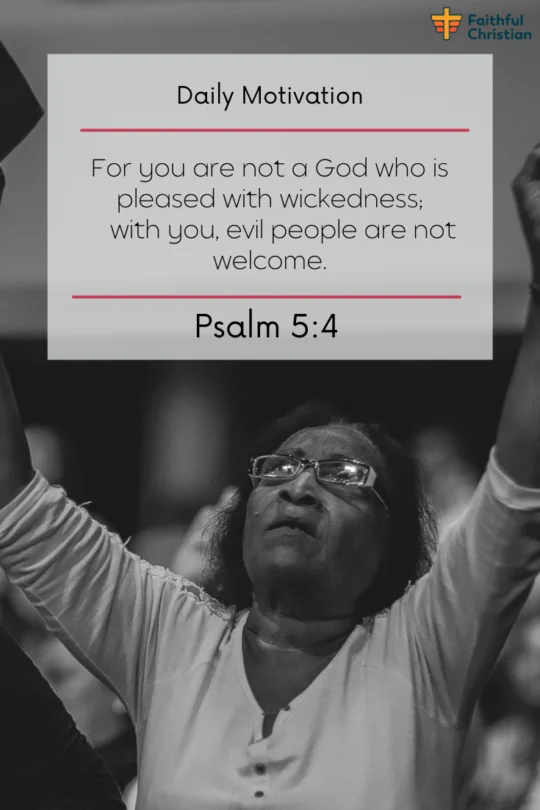 For you are not a God who is pleased with wickedness;
    with you, evil people are not welcome.
Revelation 21:27
Nothing impure will ever enter it, nor will anyone who does what is shameful or deceitful, but only those whose names are written in the Lamb's book of life.
Psalm 37:1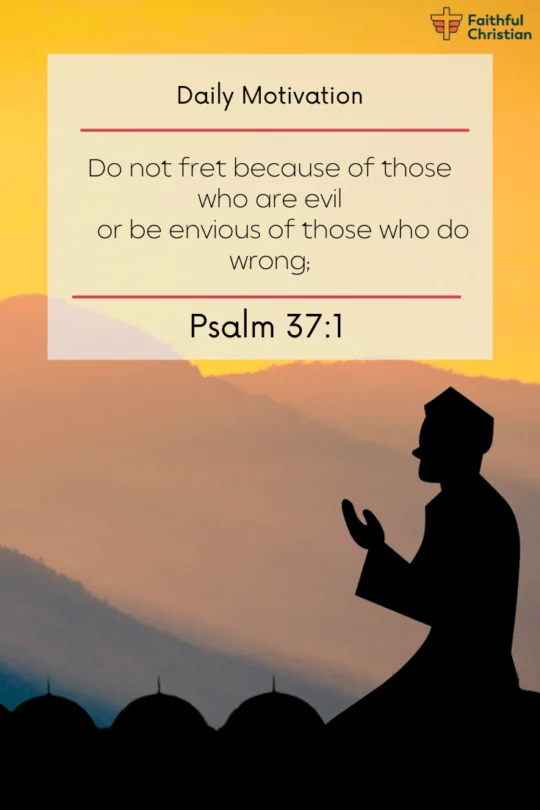 Do not fret because of those who are evil
    or be envious of those who do wrong;
Psalm 37:7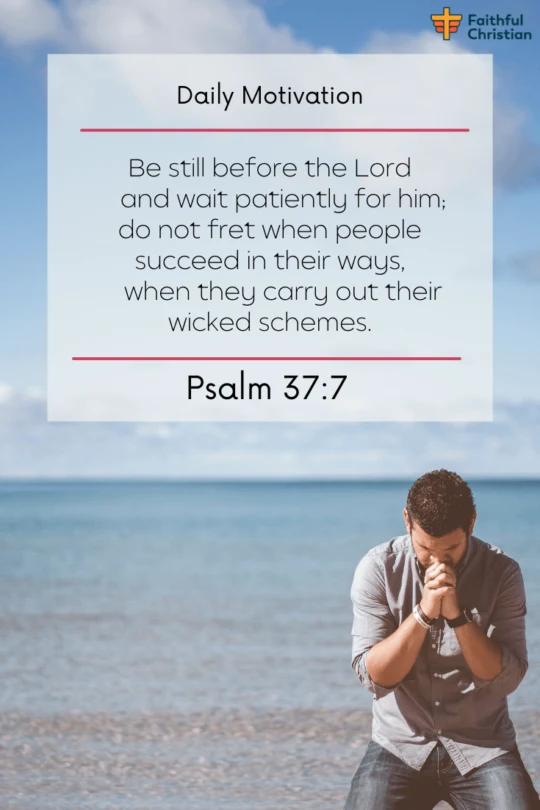 Be still before the Lord
    and wait patiently for him;
do not fret when people succeed in their ways,
    when they carry out their wicked schemes.
Proverbs 24:19
Do not fret because of evildoers
    or be envious of the wicked,
Proverbs 24:1
Do not envy the wicked,
do not desire their company;
Psalm 119:115
Away from me, you evildoers,
that I may keep the commands of my God!
---
Recommended for you
---
Author: Akatakpo Dunn
Dr. Akatakpo Dunn is a dedicated follower of Christ, an active member and speaker, and an ongoing learner of the Scriptures. Passionate about his faith and serving others, he is committed to sharing his spiritual journey and insights to inspire and uplift fellow believers. He has been active in the church for more than 23 years. Through The
Faithful Christian Blog
,
Dr. Dunn
combines his love for God, philanthropy, and Scripture, providing a valuable resource for those seeking to grow in their faith.
Follow me: on Youtube, Facebook, Twitter, Instagram, and Pinterest.
Content Disclosure:
At The Faithful Christian Blog, I create authentic and inspiring content. Although I am the main author, I occasionally use AI for minor language enhancements. This minimal AI usage ensures high-quality, trustworthy articles without compromising originality or sincerity, ultimately supporting our shared faith journey.
Warmly,
Dr. Akatakpo Dunn
Was this article helpful?