There is a reason we must not trust in man but God.
When we place our trust in man, we limit the power of God over our lives.
About three months ago, I got the shock of my life.
I had needed urgent financial help to start up a massive project for my company.
At first, I didn't know where to get the necessary funds because I had just a few weeks.
I had informed my wife about my challenges, and we prayed together.
I quickly visited one of the banks in my vicinity to ask for a loan.
And that's when I understood firsthand why we must only trust in God.
As I spoke with the bank manager, he was initially skeptical that we could achieve anything in a short time.
Then in a few days, I got a message from him that my loan had been approved.
He spoke with so much confidence that there was no reason not to believe him.
But surprisingly, for days, there was no response from him.
He stopped picking up my calls and didn't know how to inform me that the loan was canceled.
Despite my disappointment, I knew I must continue trusting in the Most-High God.
I prayed together with my wife and believed that a miracle was on the way.
And as always, God intervened and provided supernatural interest-free funds for my project.
The truth is, as Christians, we must trust in God alone.
There are many scriptures about trusting other people we can learn from.
Man can't save himself, let alone defend others.
I have put together bible verses about trusting others to inspire you.
---
Recommended for you
---
Bible verses about trusting others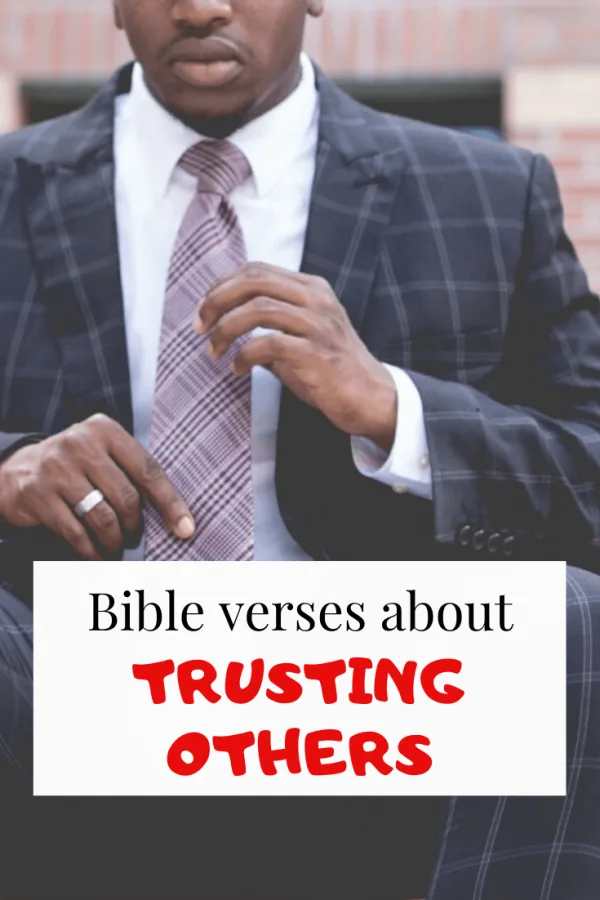 Proverbs 3:5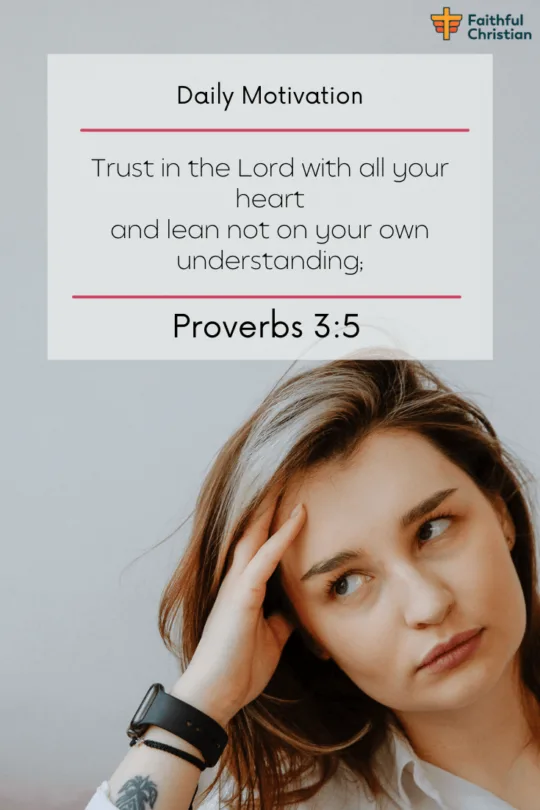 Trust in the Lord with all your heart
and lean not on your own understanding;
The bottom Line
It is natural that, in times of trouble, we need others to help out.
But when we depend solely on our ideas, we are bound to fail.
I am also guilty of this most times.
Sometimes, I find myself in a terrible situation, and instead of seeking God's help first, I move around searching for help from my friends.
What we don't seem to understand is that God has promised to help us in our struggles.
He has committed himself to saving us from our trials.
So, do not lean on your plan, always pray and commit your plans before God.
2. Micah 7:5-6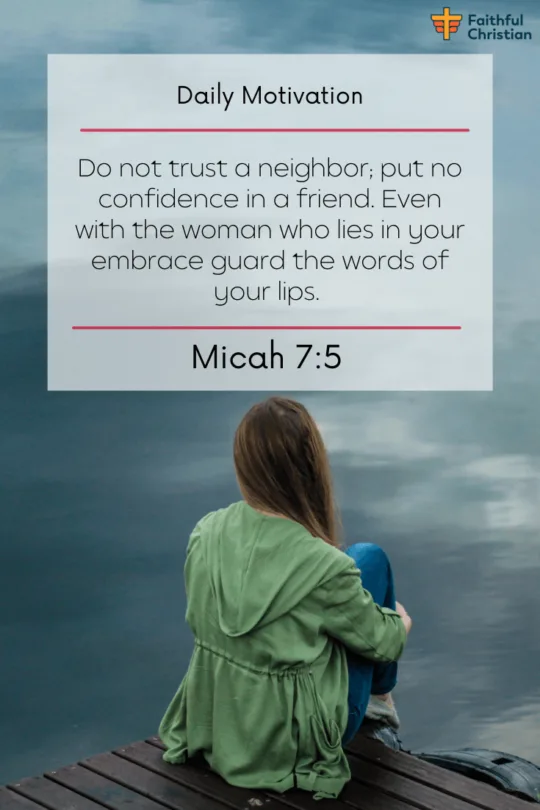 Do not trust a neighbor; put no confidence in a friend. Even with the woman who lies in your embraceguard the words of your lips.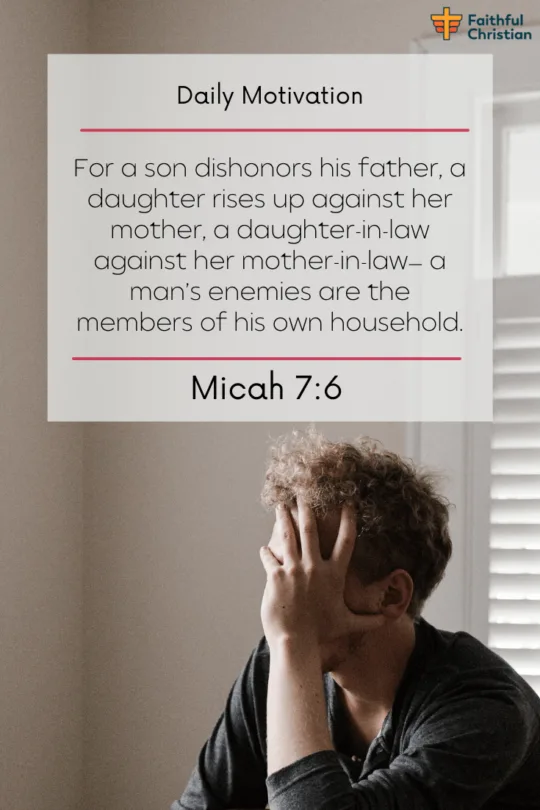 6 For a son dishonors his father,a daughter rises up against her mother, a daughter-in-law against her mother-in-law—a man's enemies are the members of his own household.
The bottom Line
Honestly, I am fortunate to have friends that help out in hard times.
I have always talked about the lovely relationship I have with my best friend.
But the truth is that I do not put my trust in him.
He is just human, and anything can happen.
He could change in a minute or face trails himself.
When we put our trust in God, he makes a way in impossible times.
Here, the scripture is reminding us not to trust in others but only in God.
Because we know for a fact that there is nothing God cannot do.
3.  Psalm 118:8 —  scripture about trusting others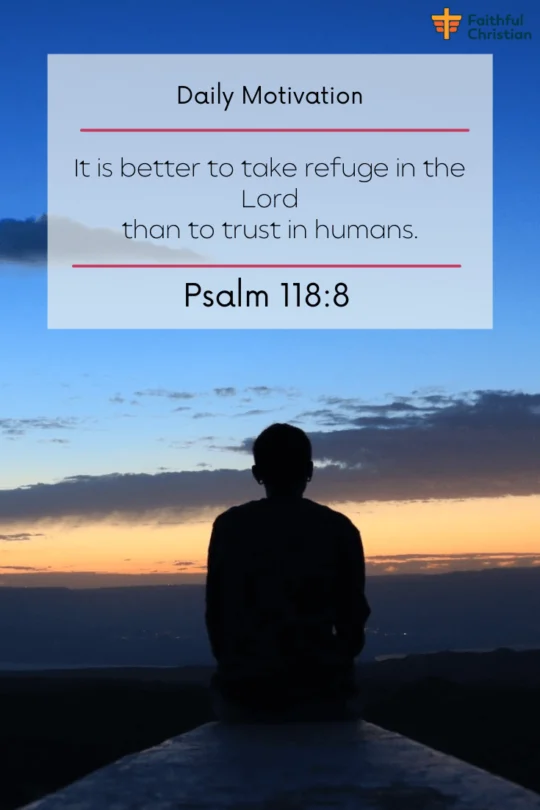 It is better to take refuge in the Lord
than to trust in humans.
The bottom Line
There is a reason we fail to understand the power of God.
And that's because we have not seen God's miracle, at least in the way it is described in the scriptures.
How he saved the Israelites and protected Daniel in the lion's den.
But the truth is, your life is a miracle.
The fact you are awake and have shelter over your head is a miracle from God.
God has mysteriously saved you from sickness and so many unimaginable problems.
I have experienced God's power to deliver in my trials.
When we run to him, he is willing to assist us.
But first, you need to trust that he will act.
Think about the miracles Christ did on earth. But, he was always asking, "do you believe?"
If we trust him and take refuge in the Lord, he will never disappoint us.
4.  Isaiah 2:22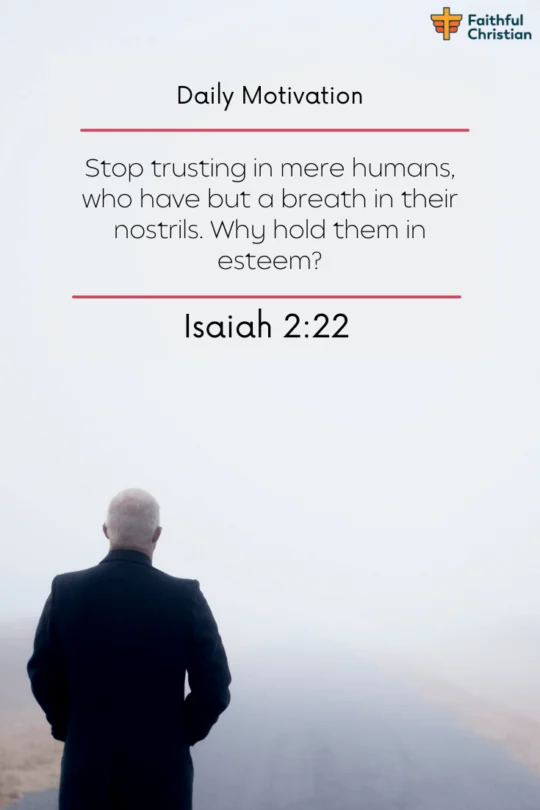 Stop trusting in mere humans,
who have but a breath in their nostrils.
Why hold them in esteem?
The bottom Line
Isn't it unreasonable to trust in a man?
We were all born into this world empty.
And definitely, we will all die one day too.
Just a few days back, my neighbor, who was in excellent health, passed away.
He was agile and going about his daily activities.
He had recently had an accident that he didn't seek a proper medical checkup.
And suddenly, before we knew what was happening, he was gone.
How then does it make sense to trust in man?
Of course, there were lots of people that depended on him.
And now they are disappointed that he is no more.
The truth is, trusting others ONLY is a futile thing to do.
We must depend on God only, who sends help and refuge to our souls.
---
Recommended for you
---
More scriptures about trusting other people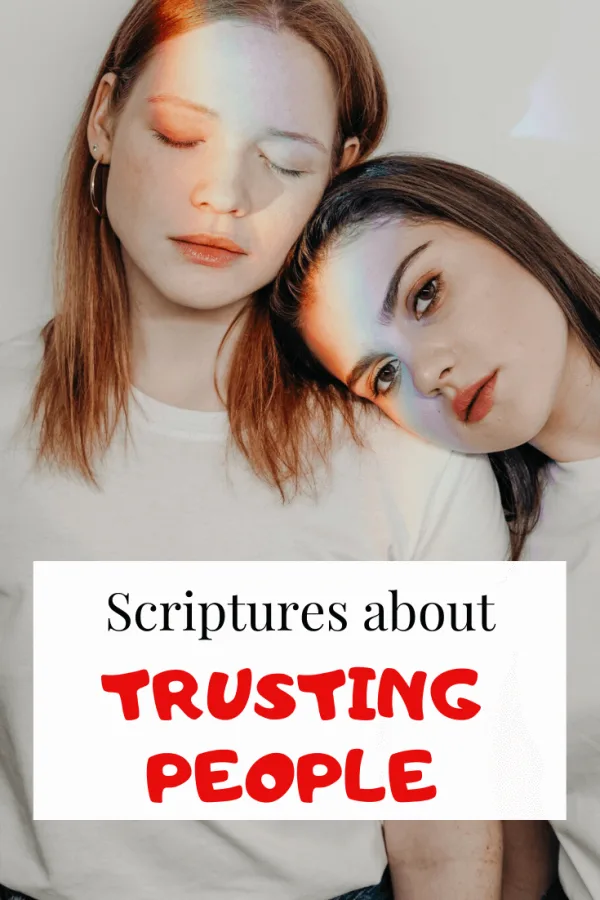 Jeremiah 17:5
This is what the Lord says: "Cursed is the one who trusts in man, who draws strength from mere flesh and whose heart turns away from the Lord.
Psalm 146:3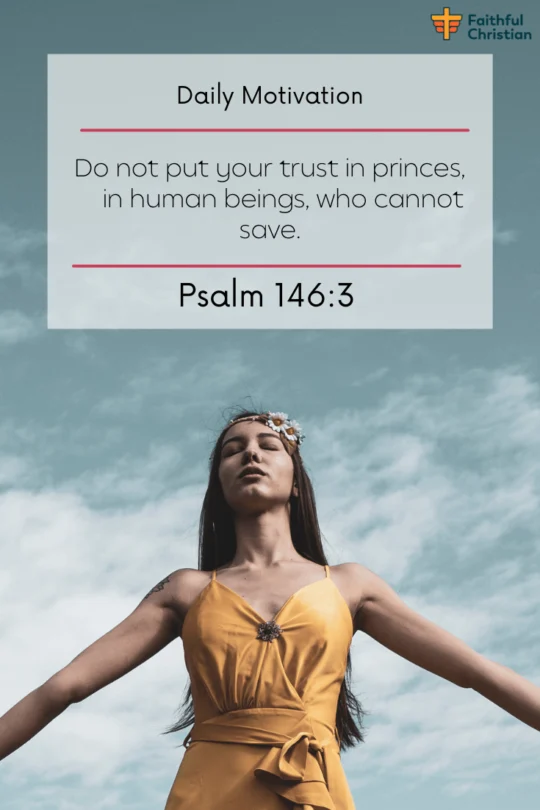 Do not put your trust in princes,
    in human beings, who cannot save.
James 4:14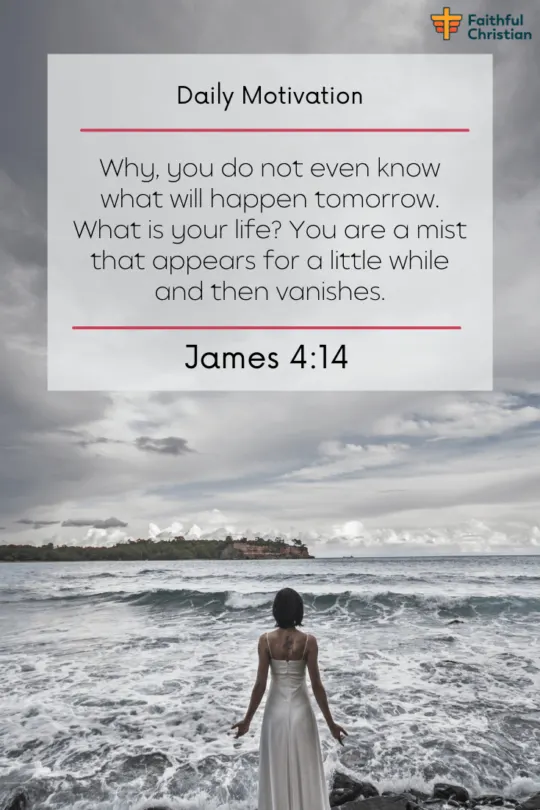 Why, you do not even know what will happen tomorrow. What is your life? You are a mist that appears for a little while and then vanishes.
Psalm 144:3-4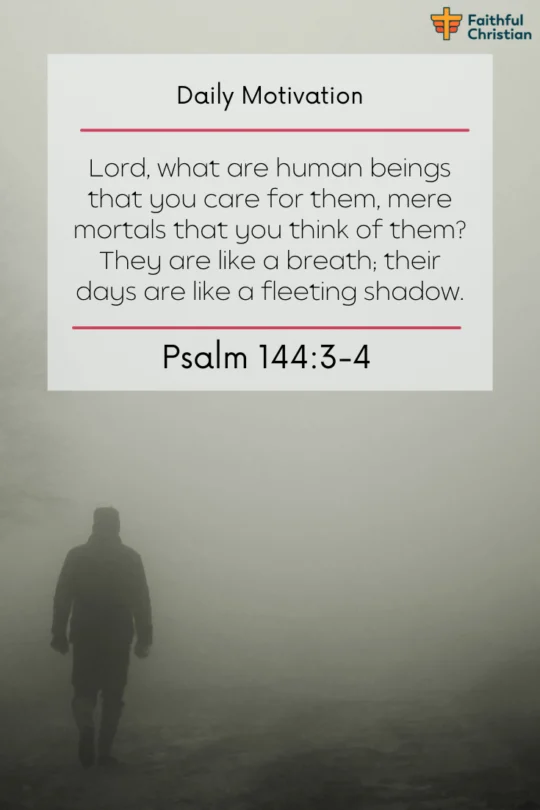 Lord, what are human beings that you care for them,
    mere mortals that you think of them?
4 They are like a breath;
    their days are like a fleeting shadow.
Psalm 8:4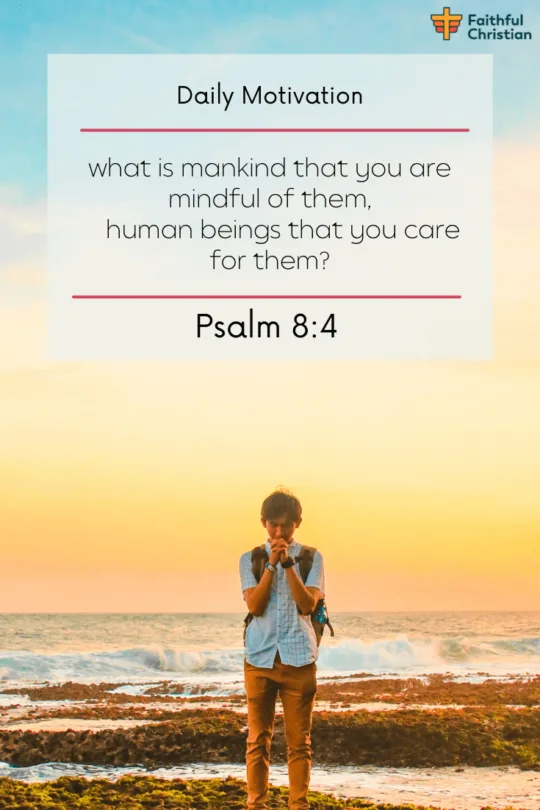 what is mankind that you are mindful of them,
    human beings that you care for them?
Psalm 40:4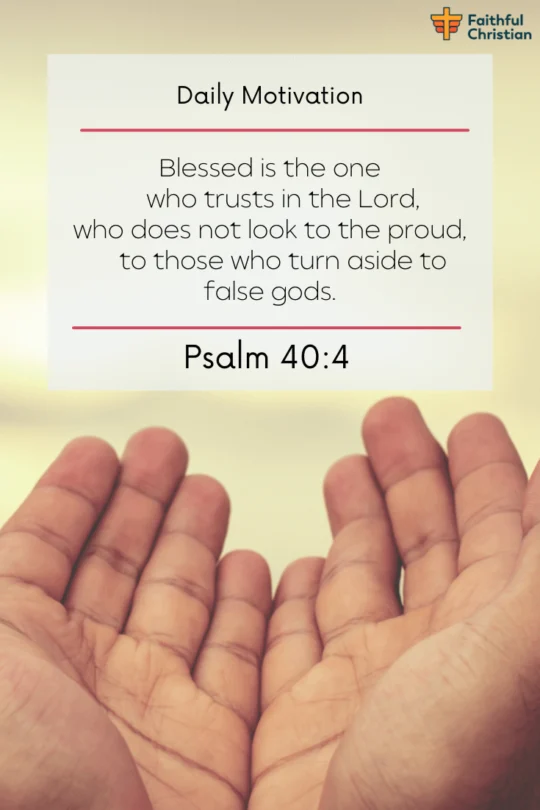 Blessed is the one
    who trusts in the Lord,
who does not look to the proud,
    to those who turn aside to false gods.
Psalm 37:5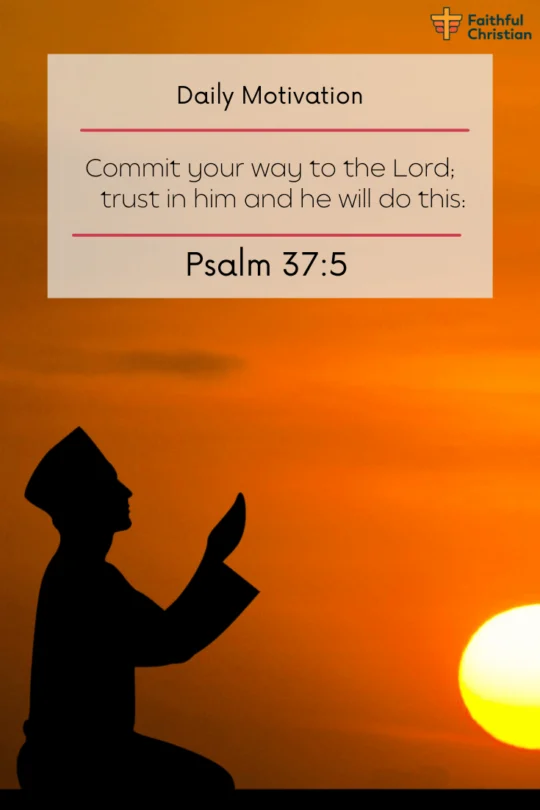 Commit your way to the Lord;
    trust in him and he will do this:
Jeremiah 17:7-8
"But blessed is the one who trusts in the Lord,
whose confidence is in him.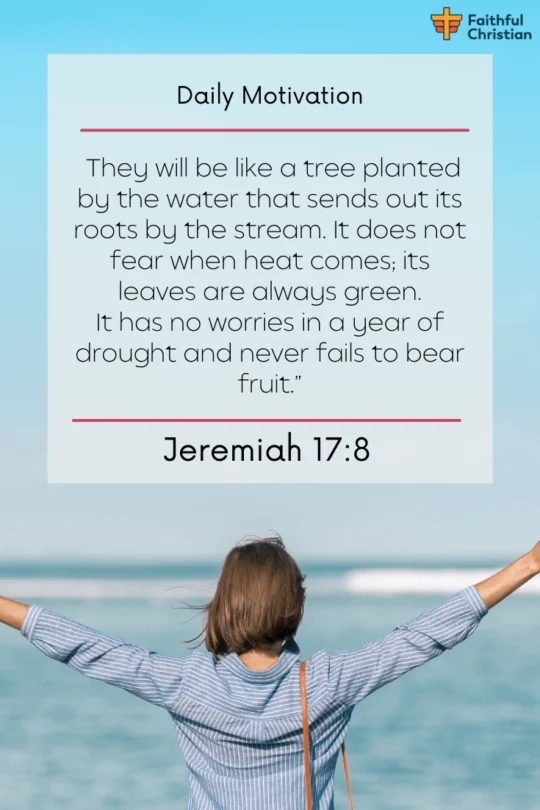 8 They will be like a tree planted by the water
that sends out its roots by the stream.
It does not fear when heat comes;
its leaves are always green.
It has no worries in a year of drought
and never fails to bear fruit."
Proverbs 28:26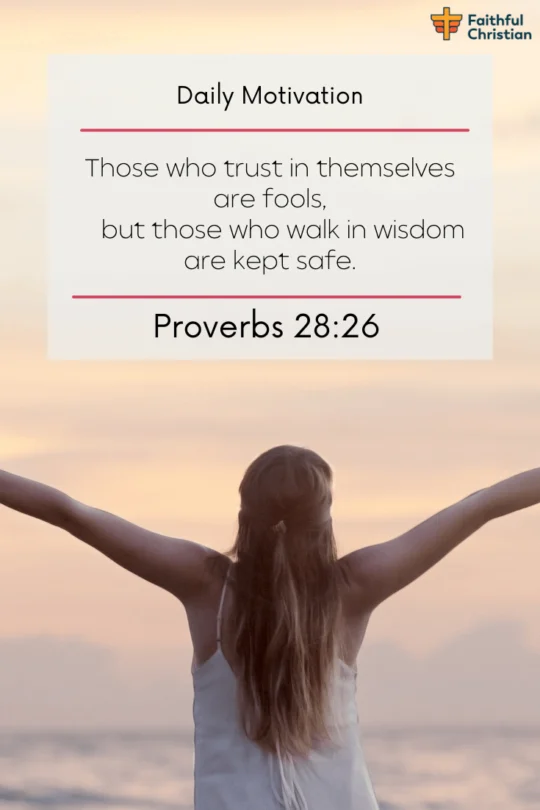 Those who trust in themselves are fools,
    but those who walk in wisdom are kept safe.
Psalm 37:3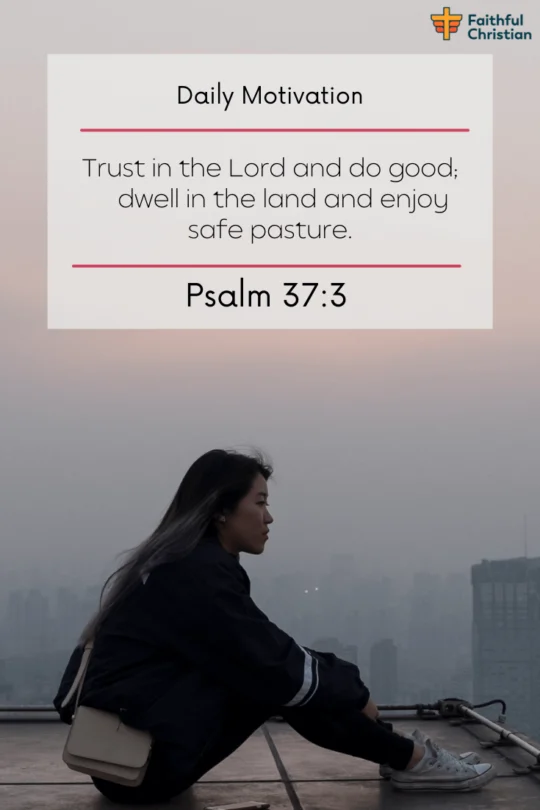 Trust in the Lord and do good;
    dwell in the land and enjoy safe pasture.
Isaiah 26:3-4
You will keep in perfect peace
    those whose minds are steadfast,
    because they trust in you.
4 Trust in the Lord forever,
    for the Lord, the Lord himself, is the Rock eternal.
Isaiah 12:2
Surely God is my salvation;
    I will trust and not be afraid.
The Lord, the Lord himself, is my strength and my defense[a];
    he has become my salvation."
Psalm 37:7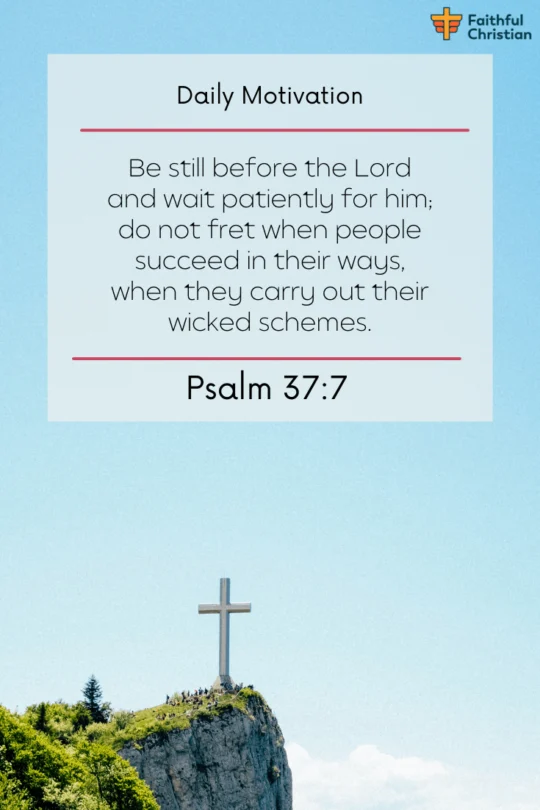 Be still before the Lord
and wait patiently for him;
do not fret when people succeed in their ways,
when they carry out their wicked schemes.
Exodus 15:2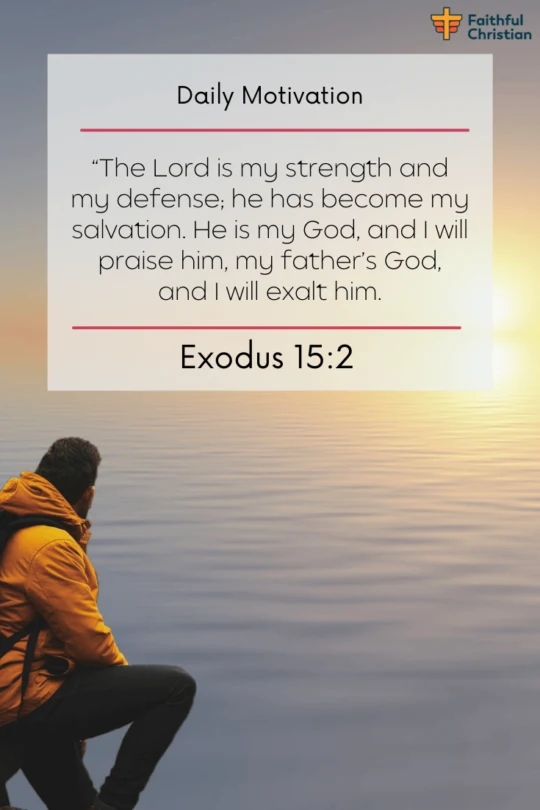 "The Lord is my strength and my defense[a];
he has become my salvation.
He is my God, and I will praise him,
my father's God, and I will exalt him.
Author: Akatakpo Dunn
Dr. Akatakpo Dunn is a dedicated follower of Christ, an active member and speaker, and an ongoing learner of the Scriptures. Passionate about his faith and serving others, he is committed to sharing his spiritual journey and insights to inspire and uplift fellow believers. He has been active in the church for more than 23 years. Through The
Faithful Christian Blog
,
Dr. Dunn
combines his love for God, philanthropy, and Scripture, providing a valuable resource for those seeking to grow in their faith.
Follow me: on Youtube, Facebook, Twitter, Instagram, and Pinterest.
Content Disclosure:
At The Faithful Christian Blog, I create authentic and inspiring content. Although I am the main author, I occasionally use AI for minor language enhancements. This minimal AI usage ensures high-quality, trustworthy articles without compromising originality or sincerity, ultimately supporting our shared faith journey.
Warmly,
Dr. Akatakpo Dunn
Was this article helpful?