The fight for salvation is a daily struggle.
As Christian, we must be watchful of the devil and his tricks.
The devil is eager to deceive us in any way he can.
He is determined to steal our salvation by misleading us.
And that's why routine self-examination is crucial to be saved.
We must examine ourselves daily to ensure we are still on God's side.
Thankfully, there are numerous bible verses about examining yourself.
These scriptures teach us to assess ourselves if we are still in the faith.
Are we obeying God's commands? Are we living a righteous life?
And not just that, We must scrutinize what we believe in.
We must examine what our spiritual leaders are teaching us.
And that is because there are lots of false prophets with selfish ambitions in the world.
In simple terms, our spiritual life can be likened to a mirror.
Each day, I wake up, take my bath, and then prepare for work.
After putting my clothes on, I take a look at the mirror.
Right there, I see my faults, and I quickly correct them.
I repeat this every morning, and it's never a difficult task to do.
Likewise, in our struggle for salvation,  we must similarly examine ourselves.
I have put together test yourselves bible verses to motivate your soul.
Read and be blessed.
---
Recommended for you
---
Bible Verses About Examining Yourself
2 Corinthians 13:5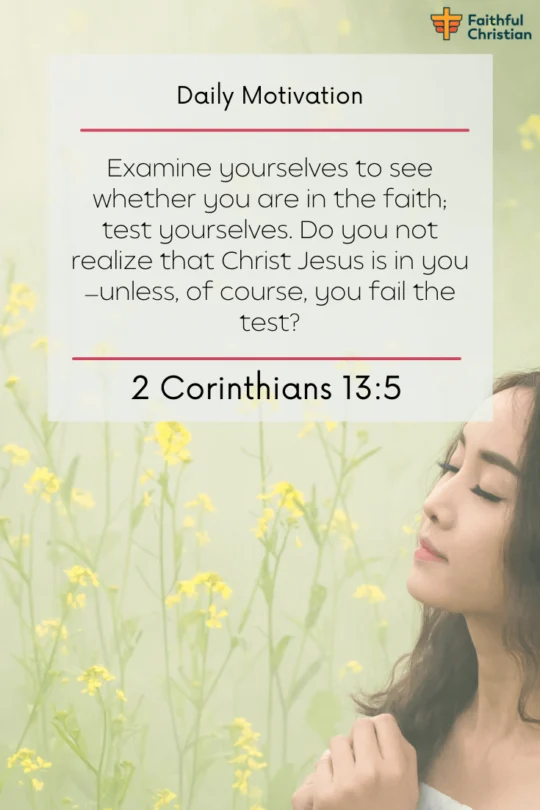 Examine yourselves to see whether you are in the faith; test yourselves. Do you not realize that Christ Jesus is in you—unless, of course, you fail the test?
Lamentations 3:40
Let us examine our ways and test them,
    and let us return to the Lord.
1 Corinthians 11:28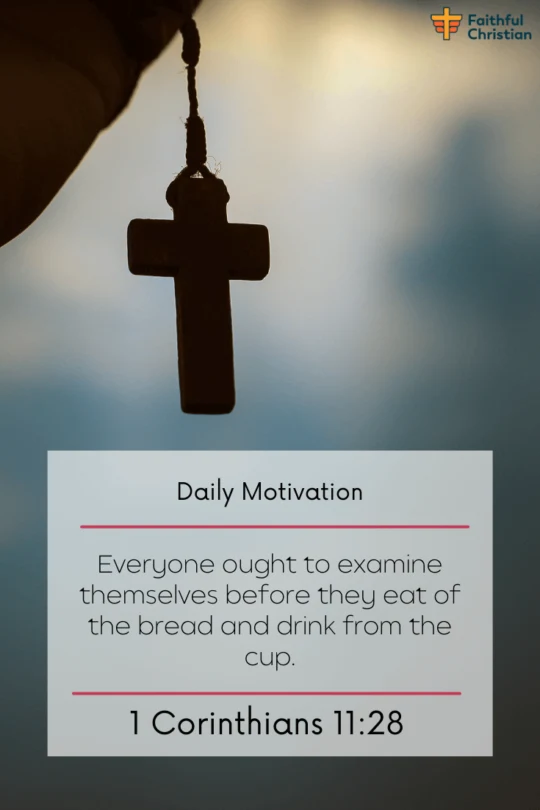 Everyone ought to examine themselves before they eat of the bread and drink from the cup.
1 Corinthians 9:27
No, I strike a blow to my body and make it my slave so that after I have preached to others, I myself will not be disqualified for the prize
Revelation 2:5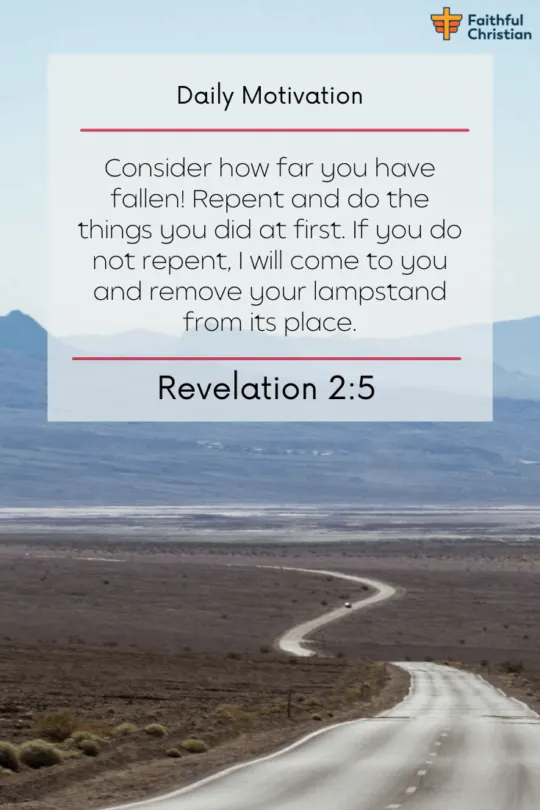 Consider how far you have fallen! Repent and do the things you did at first. If you do not repent, I will come to you and remove your lampstand from its place.
Hebrews 12:15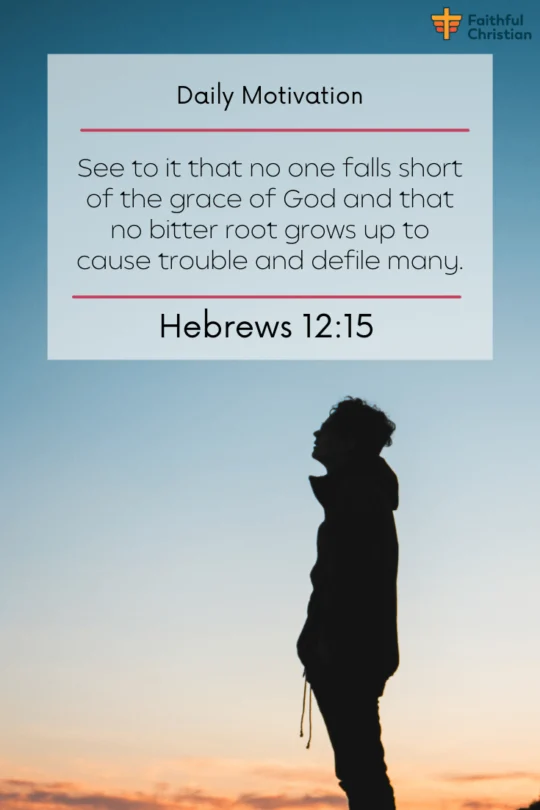 See to it that no one falls short of the grace of God and that no bitter root grows up to cause trouble and defile many.
Galatians 6:4
Each one should test their own actions. Then they can take pride in themselves alone, without comparing themselves to someone else,
Galatians 2:20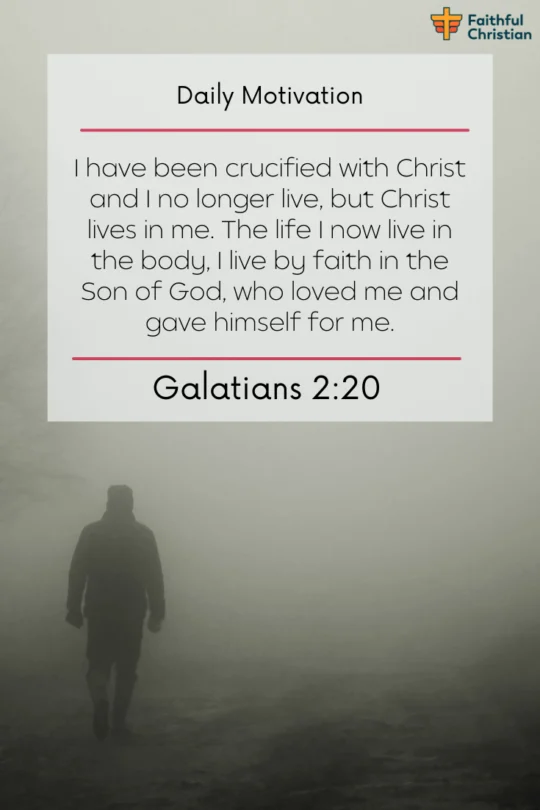 I have been crucified with Christ and I no longer live, but Christ lives in me. The life I now live in the body, I live by faith in the Son of God, who loved me and gave himself for me.
Romans 8:10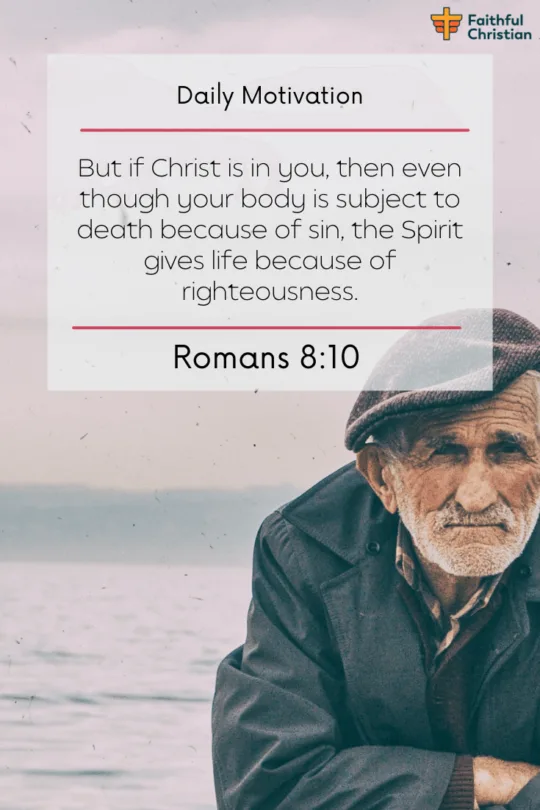 But if Christ is in you, then even though your body is subject to death because of sin, the Spirit gives life[a] because of righteousness.
Psalm 139:23-24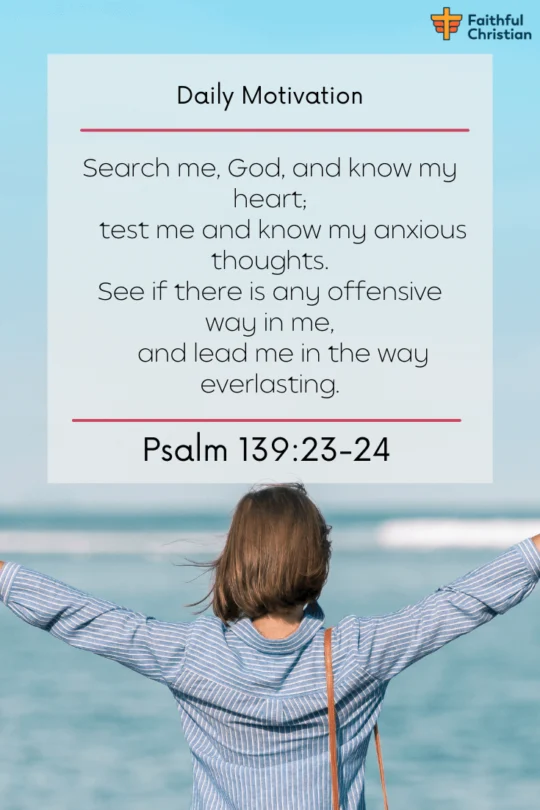 Search me, God, and know my heart;
    test me and know my anxious thoughts.
24 See if there is any offensive way in me,
    and lead me in the way everlasting.
John 14:23
Jesus replied, "Anyone who loves me will obey my teaching. My Father will love them, and we will come to them and make our home with them.
Titus 1:16
They claim to know God, but by their actions they deny him. They are detestable, disobedient and unfit for doing anything good.
Psalm 119:59
I have considered my ways
    and have turned my steps to your statutes.
Revelation 3:2-3
Wake up! Strengthen what remains and is about to die, for I have found your deeds unfinished in the sight of my God. 3 Remember, therefore, what you have received and heard; hold it fast, and repent. But if you do not wake up, I will come like a thief, and you will not know at what time I will come to you.
Hebrews 4:1
Therefore, since the promise of entering his rest still stands, let us be careful that none of you be found to have fallen short of it.
---
Recommended for you
---
More Test yourself Bible verses
1 Corinthians 11:31
 But if we were more discerning with regard to ourselves, we would not come under such judgment.
Psalm 26:2
Test me, Lord, and try me,
    examine my heart and my mind;
1 Peter 5:9
Resist him, standing firm in the faith, because you know that the family of believers throughout the world is undergoing the same kind of sufferings.
James 1:23-24
Anyone who listens to the word but does not do what it says is like someone who looks at his face in a mirror 24 and, after looking at himself, goes away and immediately forgets what he looks like.
James 1:25
25 But whoever looks intently into the perfect law that gives freedom, and continues in it—not forgetting what they have heard, but doing it—they will be blessed in what they do.
Luke 11:28
He replied, "Blessed rather are those who hear the word of God and obey it."
1 Peter 2:16
Live as free people, but do not use your freedom as a cover-up for evil; live as God's slaves.
John 13:17
Now that you know these things, you will be blessed if you do them.
Psalms 139:1
You have searched me, Lord,
    and you know me.
Job 13:23
How many wrongs and sins have I committed?
    Show me my offense and my sin.
Psalm 44:20-21
If we had forgotten the name of our God
    or spread out our hands to a foreign god,
21 would not God have discovered it,
    since he knows the secrets of the heart?
Psalm 4:4
Tremble and[a] do not sin;
    when you are on your beds,
    search your hearts and be silent.
Psalm 77:6
I remembered my songs in the night.
    My heart meditated and my spirit asked:
Proverbs 16:6
Through love and faithfulness sin is atoned for;
    through the fear of the Lord evil is avoided.
Ezekiel 18:21
"But if a wicked person turns away from all the sins they have committed and keeps all my decrees and does what is just and right, that person will surely live; they will not die.
Isaiah 55:7
Let the wicked forsake their ways
and the unrighteous their thoughts.
Let them turn to the Lord, and he will have mercy on them,
and to our God, for he will freely pardon
Self-examination with these two steps
You have seen there are numerous scriptures about examining yourself. These scriptures teach us to repent, obey God's command and reevaluate what we believe in.
Here are 2 step processes to assess yourself in the faith.
1.  Examine your faith
What do you believe? Do you believe in the truth?
Is there salvation in what you believe?
Are you being misled by a false teacher?
For many years, I was highly indoctrinated and followed all the rules of my church.
Until a few years ago, God opened my eyes to see the truth.
We can all learn God's word in the scripture.
We can also determine the truth from the scripture with the help of the Holy Spirit.
God is merciful and has kept his promise to inject his words and commandments into our hearts.
The scripture says,
"This is the covenant I will make with them
    after that time, says the Lord.
I will put my laws in their hearts,
    and I will write them on their minds."
Each day, I continued studying the bible.
And as I did, I noticed there were lots of flaws with what I already believed in.
One easy way to examine your faith is to study and scrutinize what you have been taught.
There are lots of false teachers in the world. Examine your doctrines by reading the bible.
2. Examine yourselves for repentance
We've already seen "examine yourselves bible verses." But that's not as easy as it sounds.
We must search through our hearts and minds to see our faults.
We are not perfect and have been corrupted by sin.
Right from the beginning of the world and in our mother's womb, we have sinned.
But in our imperfections, we can strive to keep God's commands.
Am I living as expected of a Christian? Do I obey God's commandments?
May God open your hearts and minds to continually examine ourselves and return to God in truthfulness and purity of the mind. Amen.
Author: Akatakpo Dunn
Dr. Akatakpo Dunn is a dedicated follower of Christ, an active member and speaker, and an ongoing learner of the Scriptures. Passionate about his faith and serving others, he is committed to sharing his spiritual journey and insights to inspire and uplift fellow believers. He has been active in the church for more than 23 years. Through The
Faithful Christian Blog
,
Dr. Dunn
combines his love for God, philanthropy, and Scripture, providing a valuable resource for those seeking to grow in their faith.
Follow me: on Youtube, Facebook, Twitter, Instagram, and Pinterest.
Content Disclosure:
At The Faithful Christian Blog, I create authentic and inspiring content. Although I am the main author, I occasionally use AI for minor language enhancements. This minimal AI usage ensures high-quality, trustworthy articles without compromising originality or sincerity, ultimately supporting our shared faith journey.
Warmly,
Dr. Akatakpo Dunn
Was this article helpful?