Is it a sin to wear makeup?
Is it a sin to put on pieces of jewelry?
And is it also a sin to use lipsticks?
There are lots of people who worry too often about whether they should put on these things.
But the truth is that wearing makeup or using lipstick is not a sin.
Thankfully, there are bible verses about wearing makeup that can explain more to us.
God isn't against how we look.
Of course, he wants us to dress modestly and be a light to the world.
But everything should be done in moderation.
An important question to ask is, do you have other intentions?
Are you dressing to impress others or to lift your low self-esteem?
If there is no other excuse for your expensive jewelry or makeup, you probably need to reexamine yourself.
God is more interested in inner beauty that radiates from within.
He is more interested in men and women who serves him with their heart, minds, and soul.
I have put together bible verses about wearing lipsticks and jewelry.
Read and be blessed.
Bible verses about wearing makeup, jewelry, and lipsticks.
1 Timothy 2:9-10.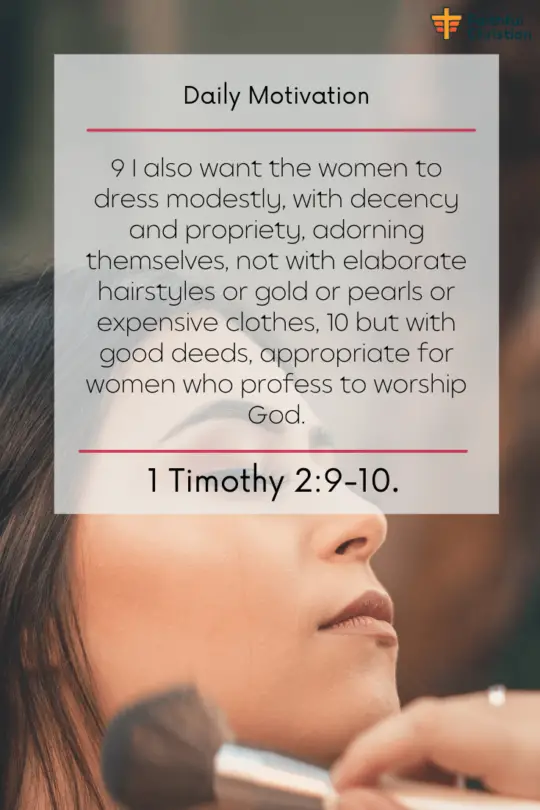 9 I also want the women to dress modestly, with decency and propriety, adorning themselves, not with elaborate hairstyles or gold or pearls or expensive clothes, 10 but with good deeds, appropriate for women who profess to worship God.
The Good news
Take a good look at this scripture about expensive jewelry.
You will quickly discover that God needs us to be modest in everything we do.
This is not entirely about the kind of makeup we wear.
But generally, every part of our lives.
And being moderate keeps our mind focused on Jesus.
When we are moderate, we care less about being too beautiful to the outside world.
And we are consciously thinking about our service to God.
This bible verse isn't demonizing the use of makeup in any way.
It is not also condemning the use of lipsticks or jewelry.
But it wants us to be careful with every decision we make.
We must focus on the most critical aspects of our Christian lives.
Because how we look, or the color of our lips, will not save us on judgment day.
Instead, we must focus on our deeds in God's service.
As good wives, we must love our neighbors as ourselves.
We must also be submissive and loving to our husbands.
If we must wear makeup or expensive jewelry, our focus shouldn't be on our looks.
Instead, our focus should be on our daily struggle to serve God.
1 Peter 3:3-5.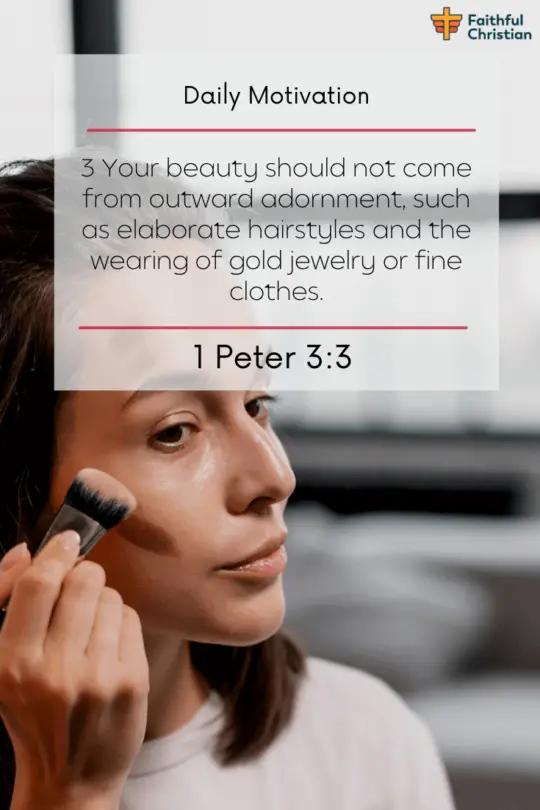 3 Your beauty should not come from outward adornment, such as elaborate hairstyles and the wearing of gold jewelry or fine clothes.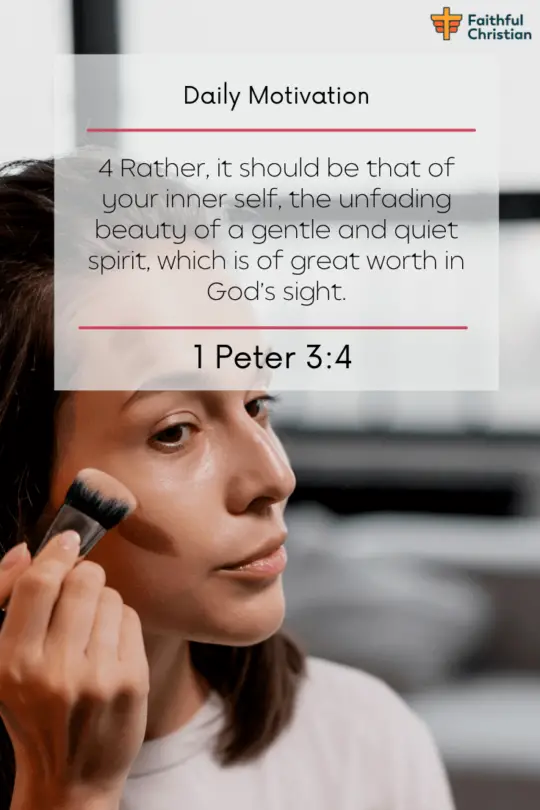 4 Rather, it should be that of your inner self, the unfading beauty of a gentle and quiet spirit, which is of great worth in God's sight.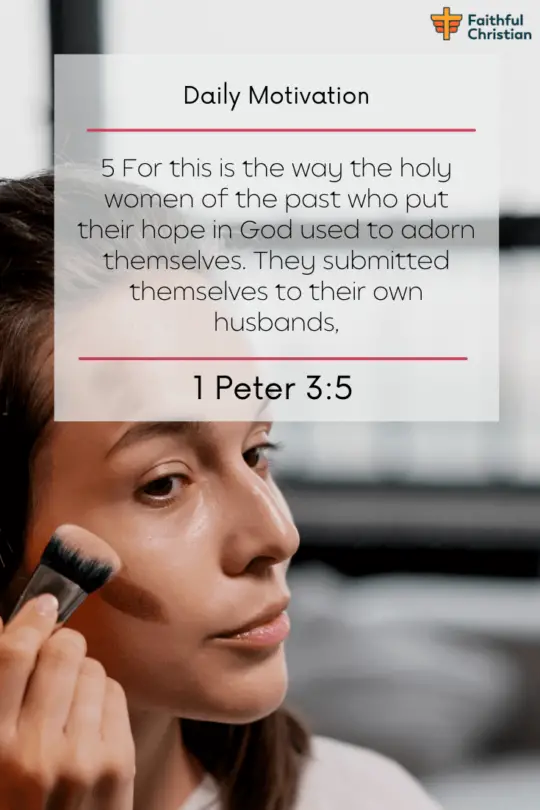 5 For this is the way the holy women of the past who put their hope in God used to adorn themselves. They submitted themselves to their own husbands,
The Good news
Where should a women's beauty come from?
How should women dress in their service to God?
Should they focus on the looks or forget about it altogether?
The truth is, there is nothing wrong with looking good.
There is nothing wrong with using expensive perfumes, lipstick, or jewelry.
Why wouldn't you want to look good?
Why would you want to look less of yourself when using some of these would help your confidence?
There is absolutely nothing wrong with taking care of yourself and appearing beautiful.
But in all these, we must not forget the most important aspects.
Our outward beauty means nothing to God.
Our makeup doesn't glorify God.
The kind of lipstick or jewelry we wear also does not lead us to salvation.
What is more important is our inner beauty.
This beauty is what should matter to you because it is what leads to salvation.
So what's your inner beauty?
How can you improve your inner beauty and always look astonishing in God's eyes?
Our inner beauty refers specifically to our personality, character, devotion to God, and striving to keep God's commandments.
Our inner beauty is what makes us who we are.
This bible verse encourages us to improve more on ourselves, not our outward beauty, which is of no spiritual benefit to us.
Titus 2:3-5.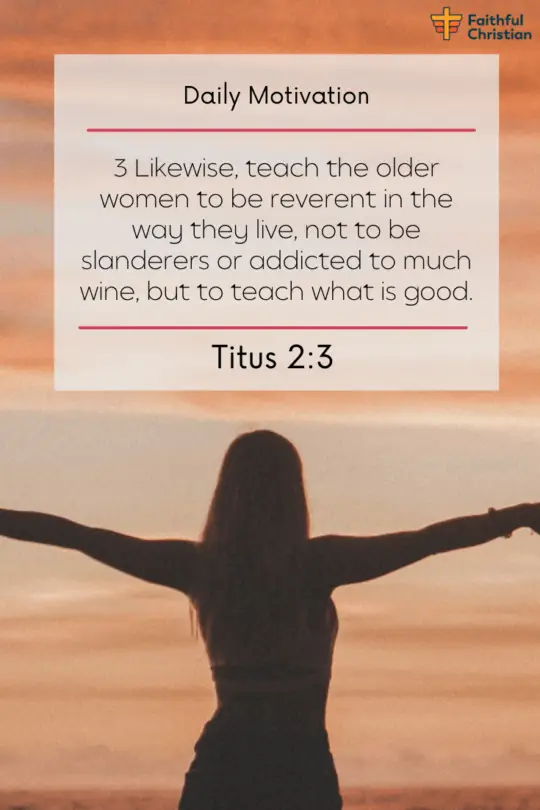 3 Likewise, teach the older women to be reverent in the way they live, not to be slanderers or addicted to much wine, but to teach what is good.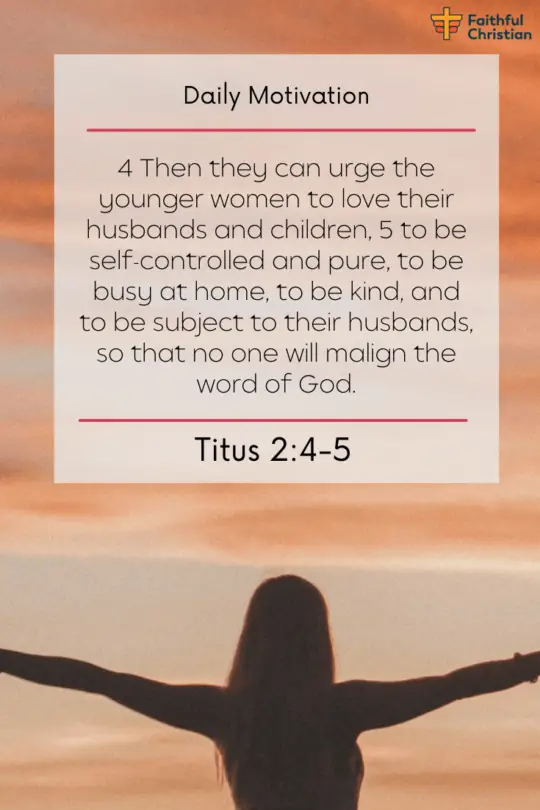 4 Then they can urge the younger women to love their husbands and children, 5 to be self-controlled and pure, to be busy at home, to be kind, and to be subject to their husbands, so that no one will malign the word of God.
This is another crucial bible verse about using makeup.
God does not disapprove of the kind or nature of makeup we use.
He is also less concerned about our flashy lifestyles and beautiful jewelry.
God is more concerned about how we carry ourselves among others.
Remember that we must make a difference in the world.
And if we must change the world for good, we need to present ourselves in a godly manner.
Always ask yourself; Am I Glorifying God enough with my dressing?
If we must dress in a specific way, we must always never do the wrong things.
If we put moderation in all we do, we will always be on the right path.
This bible verse is vital to learn the thoughts of God.
Instead of being more concerned about your looks, be kind to your neighbor.
Be helpful to those in need and assist them in the best way possible.
Also, be submissive to your husband and give him the respect he deserves.
In all these, the bible is still not condemning the use of makeup, but reminding us that it isn't essential for salvation.
So, why focus on things that have no spiritual benefit in your life?
Why be concerned about actions that bring no glory to God?
If we focus on God, we will improve our inner beauty and be hopeful for salvation.
Psalm 149:4.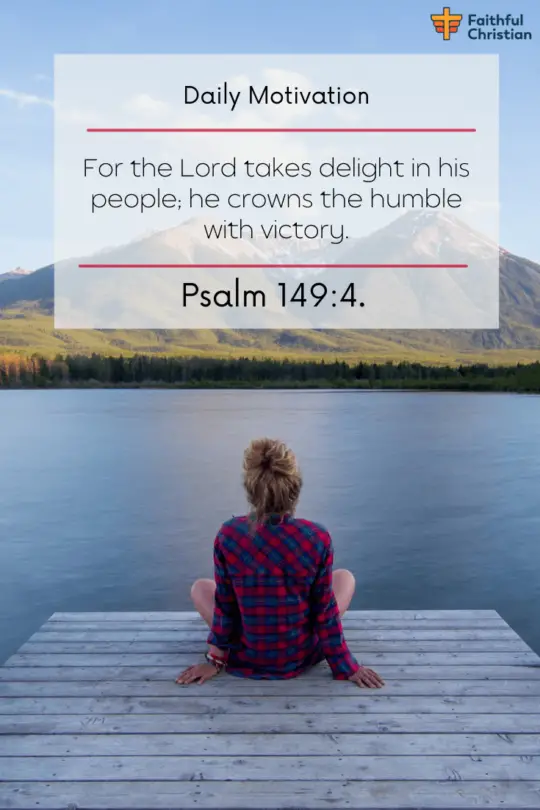 For the Lord takes delight in his people; he crowns the humble with victory.
This is a crucial bible verse about wearing makeup.
Whatever we do in life, we must be humble.
We must focus more on the most important aspect of our Christian lives.
We must also examine our actions to ensure that we aren't sinning.
God is always happy with us when we stay faithful to his word.
God is always happy when we focus on the right things and do them.
These things include repentance, forgiveness, and fighting the good fight of faith.
When we strive to keep God's laws, God will be happy with us and be proud to call us "His people."
Jeremiah 4:30.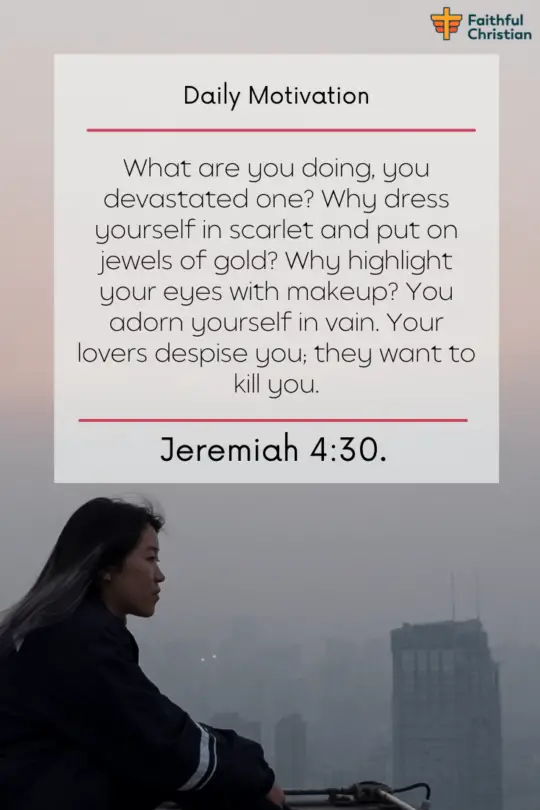 What are you doing, you devastated one?Why dress yourself in scarletand put on jewels of gold? Why highlight your eyes with makeup?You adorn yourself in vain. Your lovers despise you;they want to kill you.
If we must serve God, we must first understand His "WILL" and do them.
We must also understand the commandment of God.
These commandments are simple and involve loving your neighbor as yourself and loving God with all your everything in you.
If we must achieve a perfect and godly life, we must be righteous and ready to focus more on the most important things of our salvation.
As Paul describes it, All of God's laws are summed up in loving your neighbor as yourself.
So, why focus too much on the outward beauty that is of no spiritual benefit to you?
Why focus on wearing jewels of God or using expensive makeup?
They are insignificant in our journey to eternal salvation.
If we must use makeup and jewelry, we must never forget the critical aspect of God's laws: to love your neighbor as yourself.
Isaiah 3:16.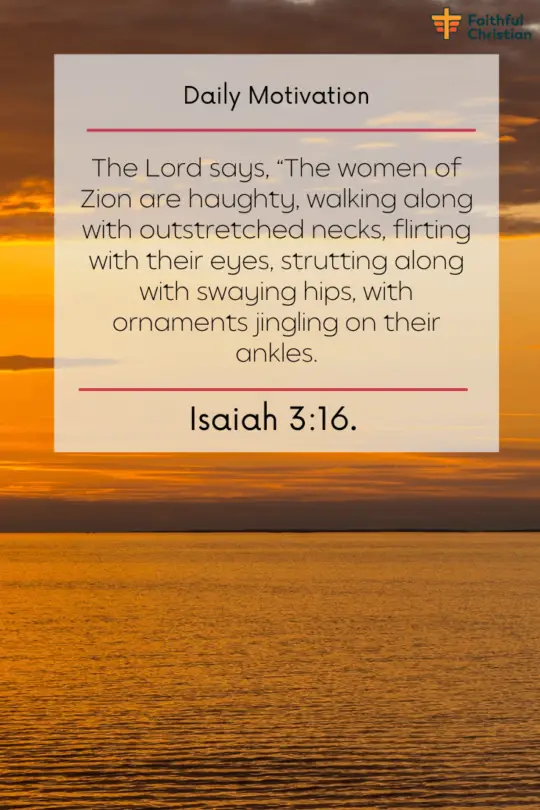 The Lord says,"The women of Zion are haughty, walking along with outstretched necks,flirting with their eyes, strutting along with swaying hips,with ornaments jingling on their ankles.
Most times, when people use makeup, jewelry, or lipstick, they have one goal in mind; To look beautiful and to be easily noticed.
They want people to see how beautiful they are.
They are never satisfied with their natural looks, which they feel aren't good enough.
They have no confidence in themselves and have issues with their self-esteem.
And when they look extra beautiful with makeup and lipstick, they tend to flirt with their eyes and sway their hips.
But all these bring no glory to God.
It doesn't build our relationship with our father in heaven.
In fact, if we depend only on our outward beauty, we lose focus on the most critical aspect of our Christian lives, which is to serve God and keep his commandments.
2 Kings 9:30.
30 Then Jehu went to Jezreel. When Jezebel heard about it, she put on eye makeup, arranged her hair and looked out of a window.
Why should we focus too much on less important aspects of our faith?
Why should we see the items of Jezebel as necessary?
Our outward looks will never prevent God's Judgment.
What saves us is our inner beauty which we must strive to improve every day.
Matthew 6:28-29.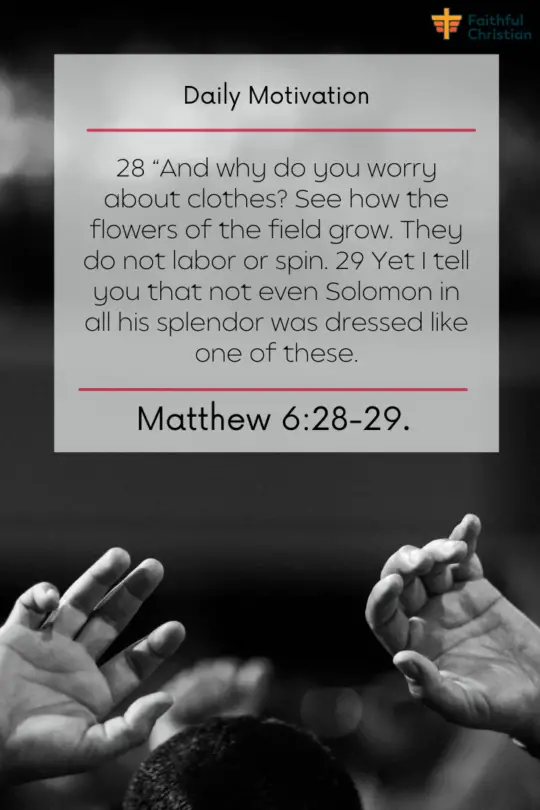 28 "And why do you worry about clothes? See how the flowers of the field grow. They do not labor or spin. 29 Yet I tell you that not even Solomon in all his splendor was dressed like one of these.
Should you be too worried about your looks as a Christian?
Should you stress yourself about your pieces of jewelry, perfumes, lipsticks, and makeup?
This bible verse tells us never to worry about clothing or looks.
But instead, we must focus on God and seek Him first before anything else.
When we give our all to God, he will provide us will everything we desire.
Jeremiah 2:32.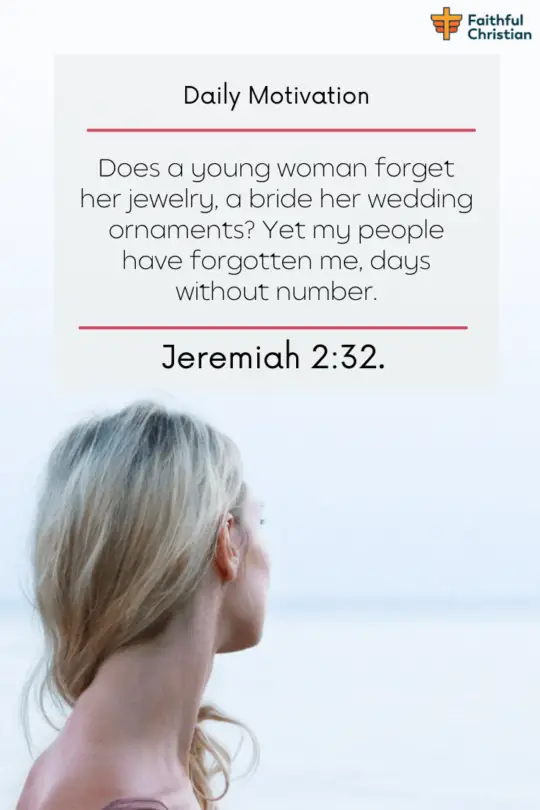 Does a young woman forget her jewelry,a bride her wedding ornaments? Yet my people have forgotten me,days without number.
This is a crucial bible verse that doesn't criminalize the use of cosmetics.
Infact there is nothing wrong when you using makeup or jewelry.
This bible passage reminds us how important they are to women who never fail to put them on.
It is more like asking a bride to forget her wedding ring.
Or you are asking a woman to forget her jewelry.
These items are essential for their look and how they dress.
If we must serve God, we must take Him seriously too.
We must concentrate on his will and keep every one of his commandments.
Genesis 24:53.
53 Then the servant brought out gold and silver jewelry and articles of clothing and gave them to Rebekah; he also gave costly gifts to her brother and to her mother.
This is yet another bible verse that doesn't criminalize the use of makeup or jewelry.
In fact, it has been done for thousands of years.
Here, the bible explains the use of jewelry and clothing gifts to Rebekkah.
So there is nothing wrong with wearing them.
Just don't focus on them and neglect our service to God.
Isaiah 3:18-24.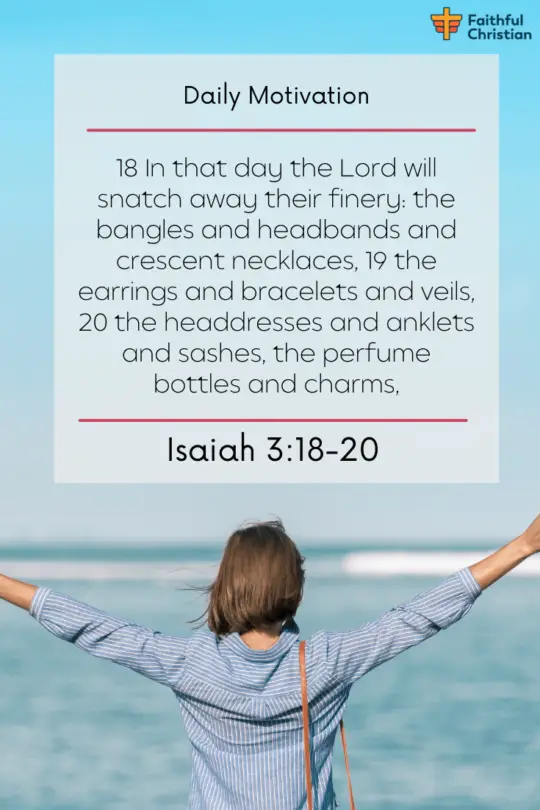 18 In that day the Lord will snatch away their finery: the bangles and headbands and crescent necklaces, 19 the earrings and bracelets and veils, 20 the headdresses and anklets and sashes, the perfume bottles and charms,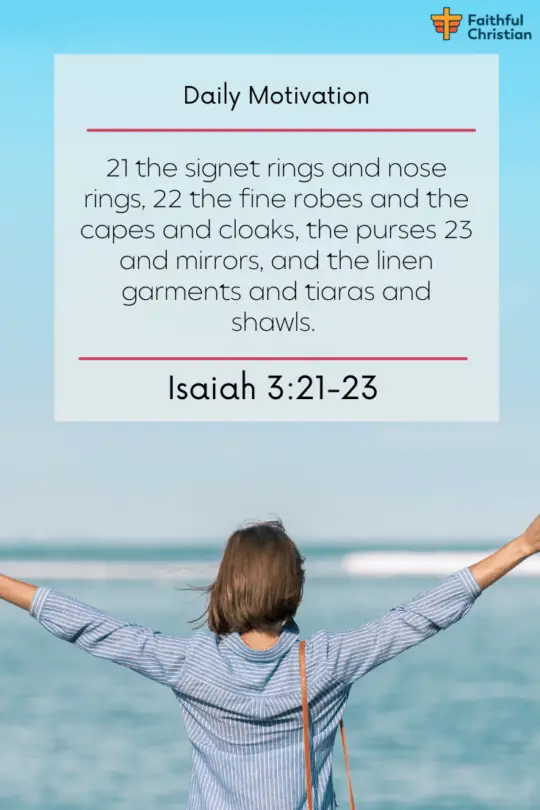 21 the signet rings and nose rings, 22 the fine robes and the capes and cloaks, the purses 23 and mirrors, and the linen garments and tiaras and shawls.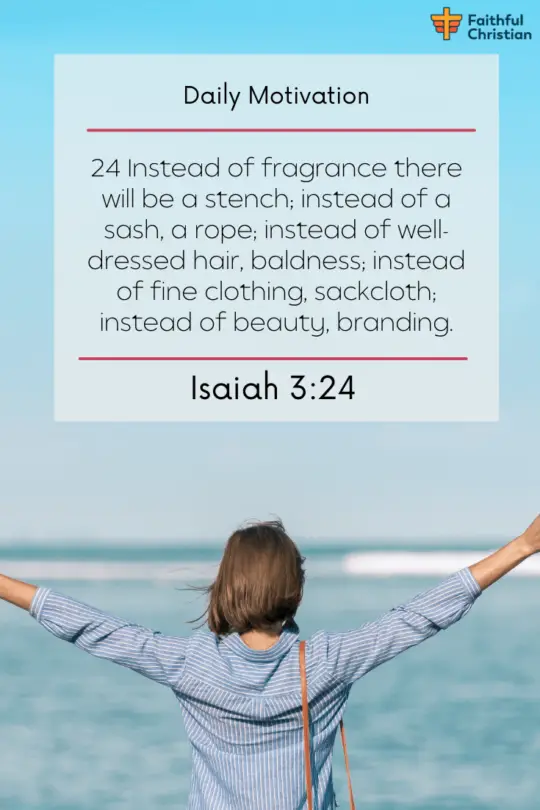 24 Instead of fragrance there will be a stench;instead of a sash, a rope; instead of well-dressed hair, baldness;instead of fine clothing, sackcloth;instead of beauty, branding.
This is one bible verse about the makeup you must take seriously.
God is no respecter of persons and will judge everyone according to their actions.
Those that do good will be rewarded.
While those that are sinful will be punished.
On that day of Judgment, your looks will not matter.
The makeup you are wearing will not help you.
Neither will the kind of clothes, jewelry, or lipsticks you wear help you.
Deuteronomy 22:5.
5 A woman must not wear men's clothing, nor a man wear women's clothing, for the Lord your God detests anyone who does this.
Using jewelry is not only a woman's thing.
Men also use makeup, jewelry, earrings, or other cosmetics.
It is not a sin for a man to use these things.
And as already explained, do not focus on them.
Deuteronomy 18:12.
Proverbs 31:30.
Proverbs 1:7.
Proverbs 11:22.
1 Peter 1:7.
Song of Solomon 4:7.
Author: Akatakpo Dunn
Dunn is a firm believer and a teacher of God's word. Suffering for Jesus is an attribute of a faithful Christian, and I hope to win new souls to Christ with every chance that I get. Articles are well-researched and backed by the scriptures.
Follow me: on Youtube, Facebook, Twitter, Instagram, and Pinterest.