There is no excuse to sin.
No matter how or when it occurs.
Making excuses only mislead us.
And more so, it separates us from the love of Christ.
Of course, you cannot deceive God because he knows everything.
God loves people who take responsibility for their actions.
There is no man on earth that does not sin.
But we must be ready to learn from our mistakes and improve our lives as good Christians.
Thankfully there are bible verses about making excuses for sin that we can learn from.
These scriptures teach us that God will judge every action we take.
There is a need to understand that we have the hope of eternal life.
And our goal is to live a life devoid of sin and evil.
I have put together bible verses about making excuses.
Read and be blessed.
Bible verses about making excuses for sin [SCRIPTURES]
Matthew 12:36.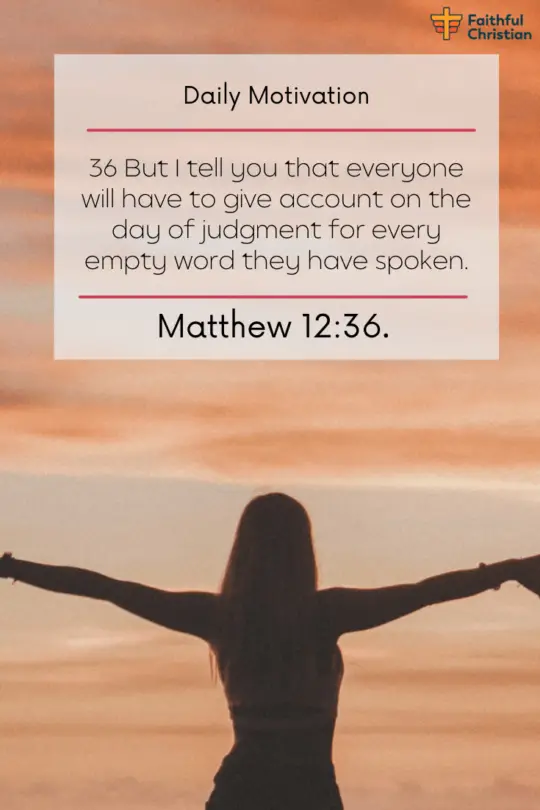 36 But I tell you that everyone will have to give account on the day of judgment for every empty word they have spoken.
The Goodnews
As Christians, we know we will be held accountable for all our actions.
Whatever decisions or actions we have taken, they all come with repercussions.
This is why we must all be careful with our actions.
Acting ignorant or making excuses for sin would not save anyone on judgment day.
On that day, we will have no excuses to make.
God has promised to judge every one of our actions.
This is why the gospel of repentance and forgiveness is being preached worldwide.
We have all heard that Jesus is the son of God.
We have also heard if we must be saved, we must first believe in Jesus.
If you've intentionally neglected the most important aspects of our Christian faith, you will pay for your ignorance.
Stop giving excuses for sin because you will have no defense on the day of judgment.
1 John 1:8.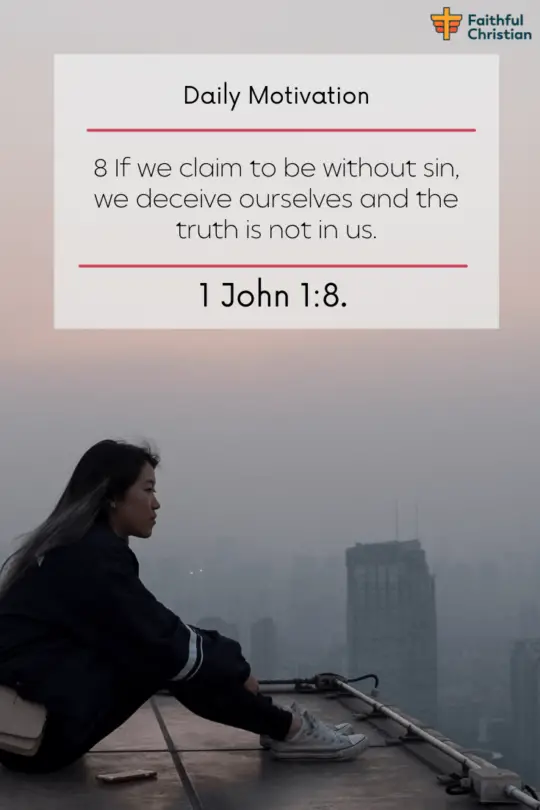 8 If we claim to be without sin, we deceive ourselves and the truth is not in us.
The Goodnews
We all know our daily temptations.
It could be fornication, adultery, drunkenness, or stealing.
Whatever your temptations are, you must learn to put on self-control.
You need self-control to overcome all temptations of the devil.
You need God's grace to help you overcome your sinful urge and desires.
And though we can't always be sinless, we must strive for perfection.
There is no single person on earth that is without sin.
We have all sinned and broken God's laws in one way or the other.
Now is not a time to make excuses for your sinful life.
This is also not the time to deny your sin before God.
This bible verse teaches us that we only deceive ourselves if we deny our sins.
However, if we accept our iniquities and come to God, he is willing to help us overcome every one of our sinful desires.
God is willing to forgive us when we confess our sins and sincerely repent from our transgressions.
Ecclesiastes 12:14.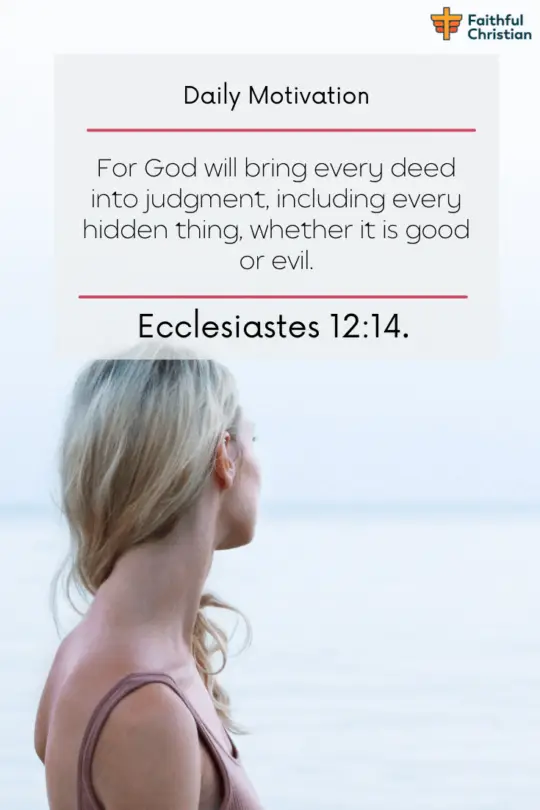 For God will bring every deed into judgment,including every hidden thing,whether it is good or evil.
The Goodnews
You can't hide from God.
He searches the mind and knows all your iniquities.
That is why your hidden sins are visible before God.
Though invisible to mortals, God can see your heart.
Stop making excuses for your secret temptations.
You can only lie to yourself but can never deceive God.
God sees you in the darkest hours of your life.
He knows every one of your evil plans before you do them.
If God sees your sins, why make excuses for them?
Why give excuses for your evil ways?
This bible verse about making excuses warns us that God will judge all our hidden sins.
On the contrary, God will bless those who keep his commandments.
He will bless those who strive for perfection.
This scripture teaches us to lean toward perfection.
And if we keep on this way and avoid sin at all times, we will be richly rewarded.
Exodus 4:1.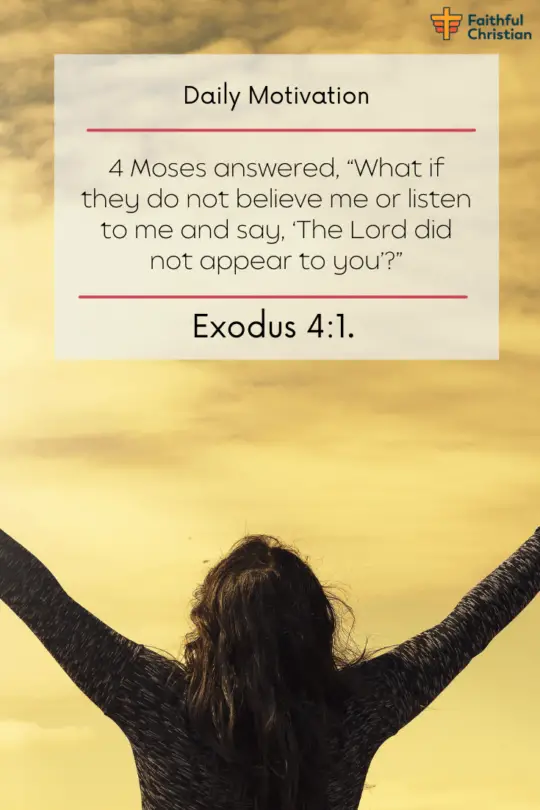 Moses answered, "What if they do not believe me or listen to me and say, 'The Lord did not appear to you'?"
There are times in our lives when we lose confidence in ourselves.
How can I make money in this bad economy?
How can I fix my marriage?
Will they accept my proposal for the project?
It is important as a Christian that you must believe in yourself.
You must accept that He that is in you is greater than he that is in the world.
We must learn to be confident with every one of our plans because we know that God will never leave or forsake us.
This is why prayer is vital in our life.
When we pray and ask God for the confidence we need, He will help us with the Holy Spirit and direct our paths.
This scripture teaches us to stop giving silly excuses. But instead, trust God to manifest himself in our lives.
2 Corinthians 5:10.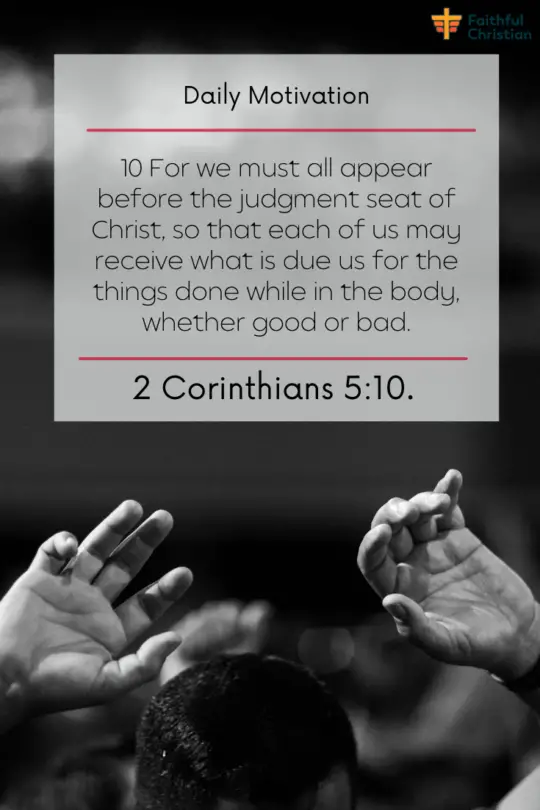 10 For we must all appear before the judgment seat of Christ, so that each of us may receive what is due us for the things done while in the body, whether good or bad.
Take a close look at this bible verse.
It says we will all be judges for every one of our past decisions.
There is no escape from the judgment of God.
If you've continually given excuses for your sinful life, on the day of judgment, there will be no room for further explanations.
God will judge you and reward you accordingly.
To earn the blessings of God, we must repent from our sinful past.
Repentance comes from taking responsibility for our transgressions and begging for forgiveness.
2 Corinthians 11:6.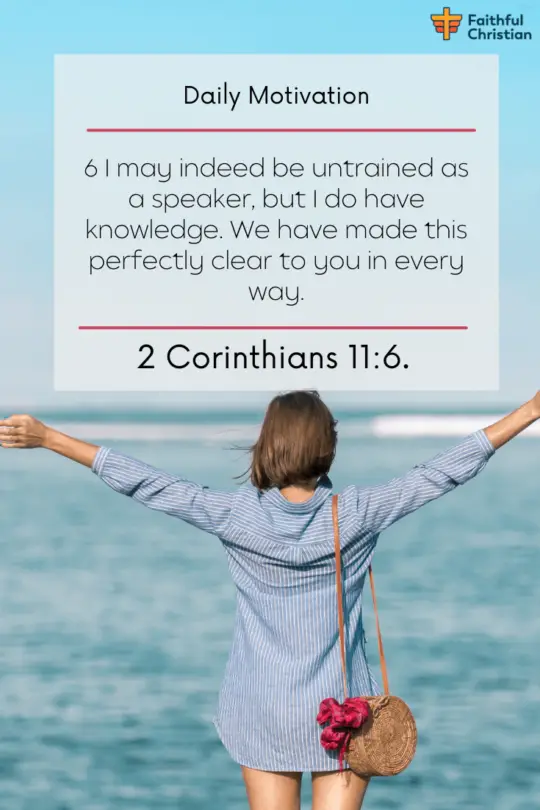 6 I may indeed be untrained as a speaker, but I do have knowledge. We have made this perfectly clear to you in every way.
In all we do, we must seek God's wisdom.
We must ask that he directs every step we take.
Instead of making excuses, we must learn from the scripture.
We must understand the importance of serving God wholeheartedly.
God has promised to bless those who fervently serve him.
Matthew 16:27.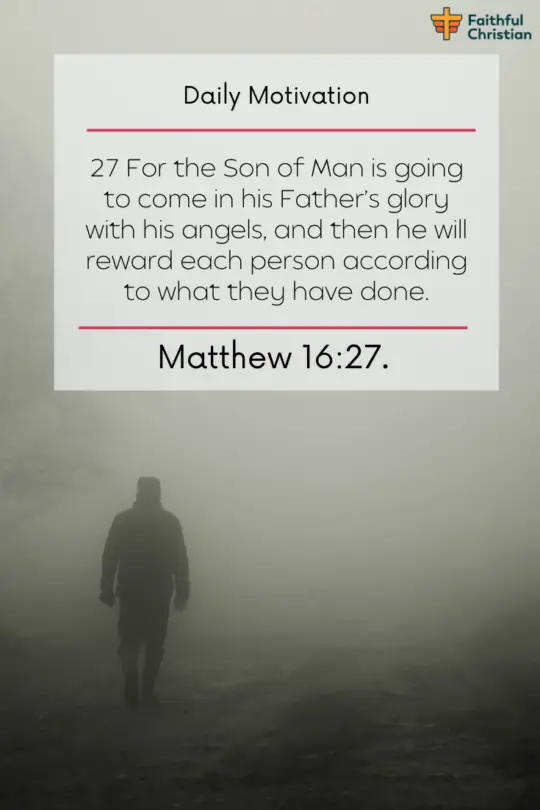 27 For the Son of Man is going to come in his Father's glory with his angels, and then he will reward each person according to what they have done.
This is another reminder that God will not let the wicked go unpunished.
He will not let those who make excuses for their sinful life be glorified in His Kingdom.
In other words, God will be good to the righteous and wicked to sinners.
This is why we must be careful with every decision we make.
We must examine our lives and search through our weak spots.
What are my lustful desires?
How can we serve God and stop living in sin?
How can I be a better Christian?
If we must have our name written in the book of life, we must repent and cling to righteousness.
Proverbs 26:13-16.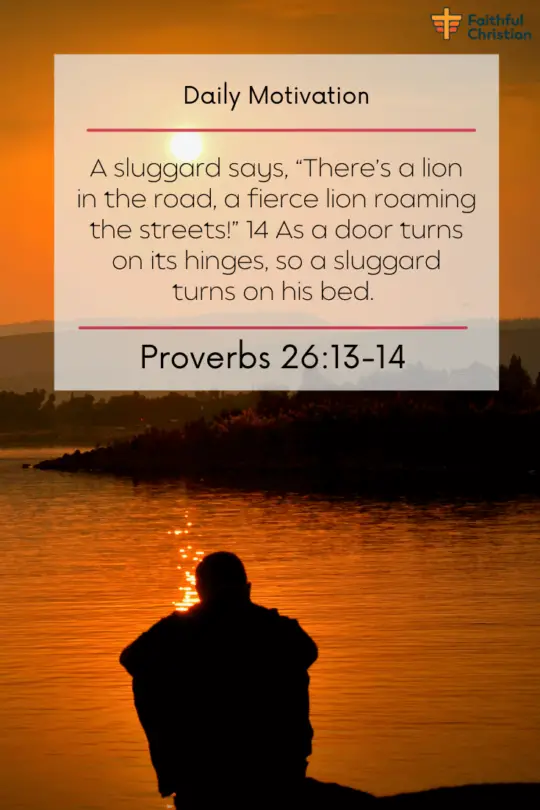 A sluggard says, "There's a lion in the road,a fierce lion roaming the streets!" 14 As a door turns on its hinges,so a sluggard turns on his bed.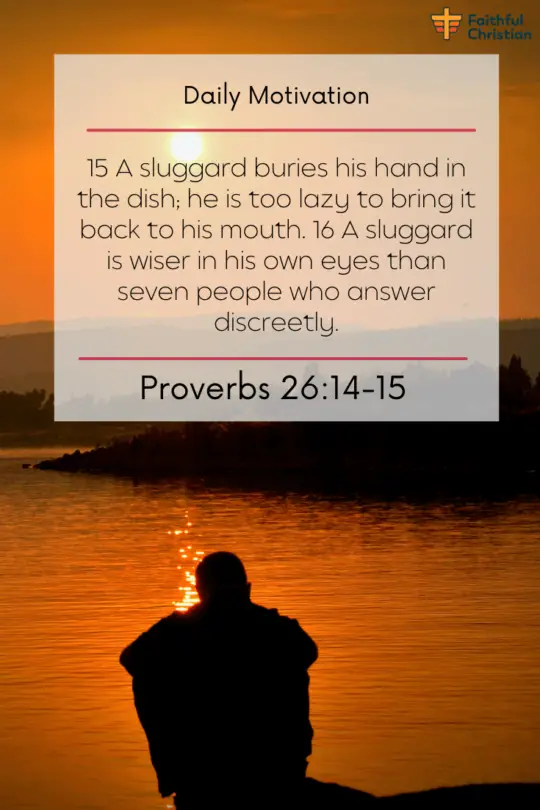 15 A sluggard buries his hand in the dish;he is too lazy to bring it back to his mouth. 16 A sluggard is wiser in his own eyes than seven people who answer discreetly.
This is one bible verse to inspire lazy people.
Some people are lazy and give excuses for their failure.
Am I not good enough for the job?
Why are there were too many hard questions in the exam?
If you keep giving excuses, you will never get a good reward.
We must work hard for our salvation and keep striving to be better.
No one is perfect, and we may have temporary setbacks in our careers, marriages, or relationships.
But we must improve ourselves and think positively at all times.
When we give in to laziness, we find ourselves making stupid excuses for our situation.
Revelation 22:12.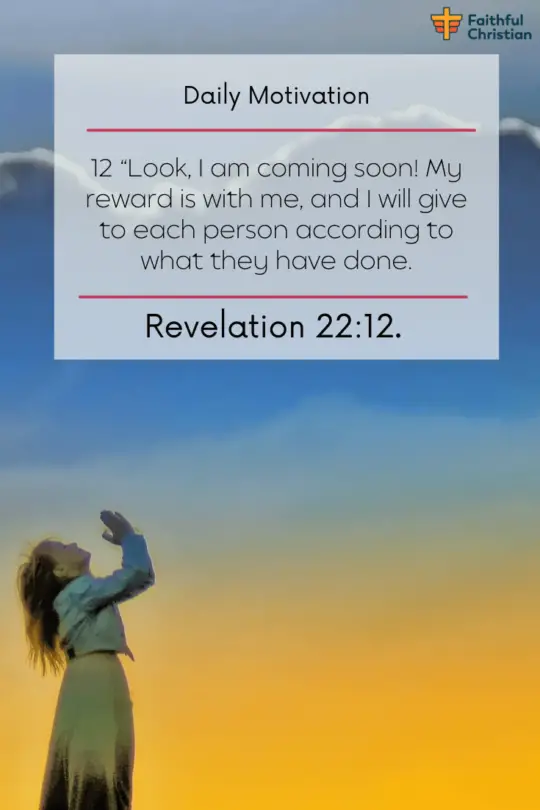 12 "Look, I am coming soon! My reward is with me, and I will give to each person according to what they have done.
As Christians, we know that God will never leave us.
We know that Christ is coming to redeem us back to himself.
We also know that we will be rewarded according to our good works.
Christ says I will go and prepare a place for you.
Christ is now in heaven, preparing a place for us.
He is making a kingdom where peace and happiness will dwell forever.
Will you be a part of that Kingdom?
Will you make the list of those who will reap eternal life?
The truth is, if you keep making excuses for your actions, you will not see christ.
Christ is coming to reward every one of us according to our deeds.
So stop making excuses and repent from your sins.
Exodus 3:11.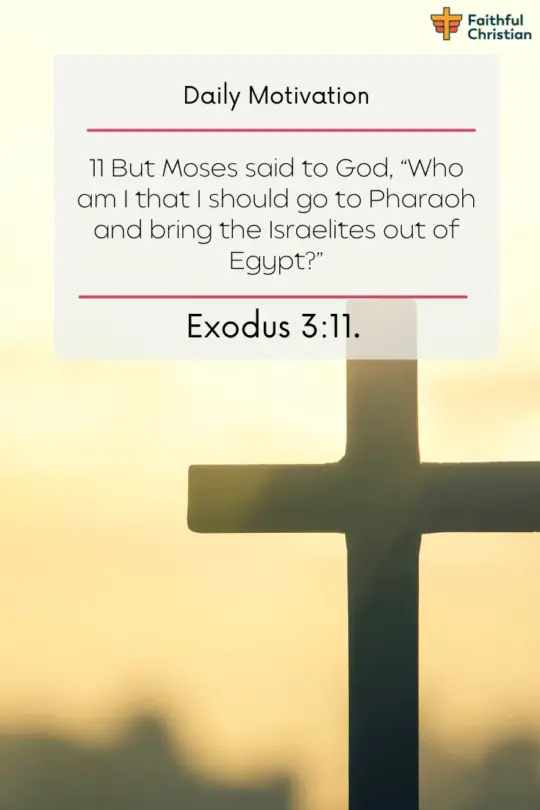 11 But Moses said to God, "Who am I that I should go to Pharaoh and bring the Israelites out of Egypt?"
This is one bible verse to help you stop making excuses for your disbelief.
Stop making excuses for your failure or disappointment.
As Christians, we must be bold and confident in God's word.
If God says he will take away sickness from us, believe.
If God says I will never forsake you, all you have to do is believe.
If you doubt God's power in your life, you may never encounter God's miracle.
This bible verse was a conversation between God and Moses.
Here, Moses doubted himself and made flimsy excuses for the pharaoh's visit.
He said, "who am I" signifying that he didn't consider the power of God's backing.
The truth is, when we have God on our side, there is no trial we cannot overcome.
With God standing next to us, we can achieve our dream.
Stop making excuses and start trusting in God.
Revelation 20:12.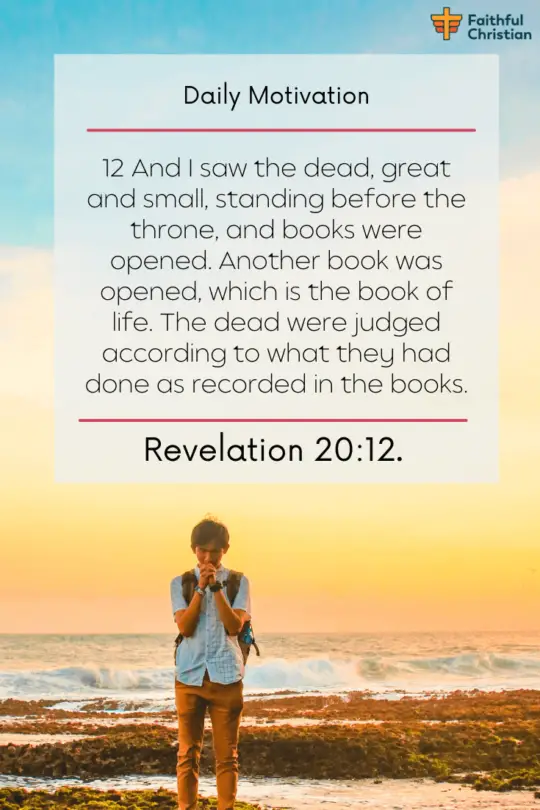 12 And I saw the dead, great and small, standing before the throne, and books were opened. Another book was opened, which is the book of life. The dead were judged according to what they had done as recorded in the books.
This important scripture reminds us that every action we take matters.
If we fornicate, God is writing it down in a book.
All our past sinful life is being recorded in the heavens.
There is no hiding place for the judgment of God.
We will all be judged according to every one of our actions.
Ephesians 6:8.
8 because you know that the Lord will reward each one for whatever good they do, whether they are slave or free.
There are no enslaved people in Christ.
Christ, through his death, has broken our chains.
He has set us free from the bondage of sin and death.
Christ has given us the new opportunity to choose between life and death.
We have the power to choose God over the devil.
If we must choose christ, we must stop making excuses for our sins and serve God wholeheartedly.
If we keep making excuses without repentance, God will never be happy with us.
John 15:22.
22 If I had not come and spoken to them, they would not be guilty of sin; but now they have no excuse for their sin.
This is another bible verse about stop making excuses for sins.
Why would you lie and give excuses?
Why will you kill and give flimsy reasons?
The truth is, if you sin, the love of God is not in you.
Christ has come to give us hope.
He has died for us to redeem us from our iniquities.
If we've known God and yet keep making excuses for our iniquities, then we have no excuse.
All evil and wicked acts will be judged by God and punished accordingly.
Psalm 62:12.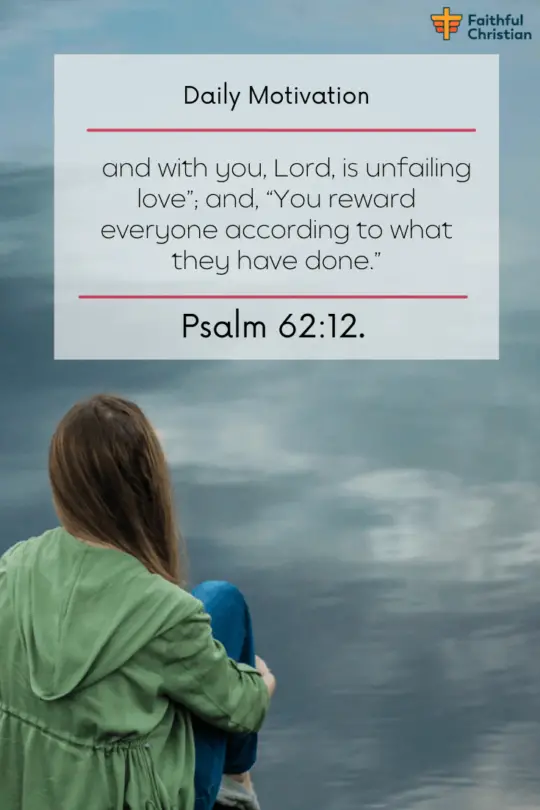 and with you, Lord, is unfailing love"; and, "You reward everyone according to what they have done."
God's love is eternal.
He loved us before we were created.
God had given us hope for eternal life long before we were born.
Thousand of years ago, Christ came into the world and died for our sins.
We are now partakers of God's grace to reconnect with us.
So why make excuses for your sins when given a golden opportunity?
Why not serve God and be consistent in His service?
This bible verse reiterates my earlier point; that we will all be rewarded for our actions.
So, stop giving excuses; instead, trust in God for the strength to do His will.
Other bible verses about making excuses
John 9:41.
1 Corinthians 4:5.
1 Samuel 18:18.
1 Peter 4:5.
Exodus 6:12.
Jeremiah 1:6.
Exodus 4:10.
Romans 1:20.
James 4:17.
Acts 17:30.
John 12:48.
Isaiah 5:21.
Hebrews 10:26.
Author: Akatakpo Dunn
Dunn is a firm believer and a teacher of God's word. Suffering for Jesus is an attribute of a faithful Christian, and I hope to win new souls to Christ with every chance that I get. Articles are well-researched and backed by the scriptures.
Follow me: on Youtube, Facebook, Twitter, Instagram, and Pinterest.