Family is everything.
And that's because we cannot exist by ourselves.
God has made it compulsory to be united by people with similar genetic makeup.
And that makes life easy in the first place.
God has designed us into a family to get the necessary love and care that we need in life.
Pause for a second and think – Imagine if we just appeared in this world without anyone to look after us.
If that ever happens, life would be unbearable.
So, it is that simple;
The importance of family love cannot be overemphasized.
Therefore, we must learn our roles as husbands, wives, children, and uncles.
That way, we can unite ourselves and build an unbreakable love amongst ourselves.
I have compiled 22 bible verses about family love and unity to inspire you to always be at peace.
---
Recommended for you
---
Bible verses about family love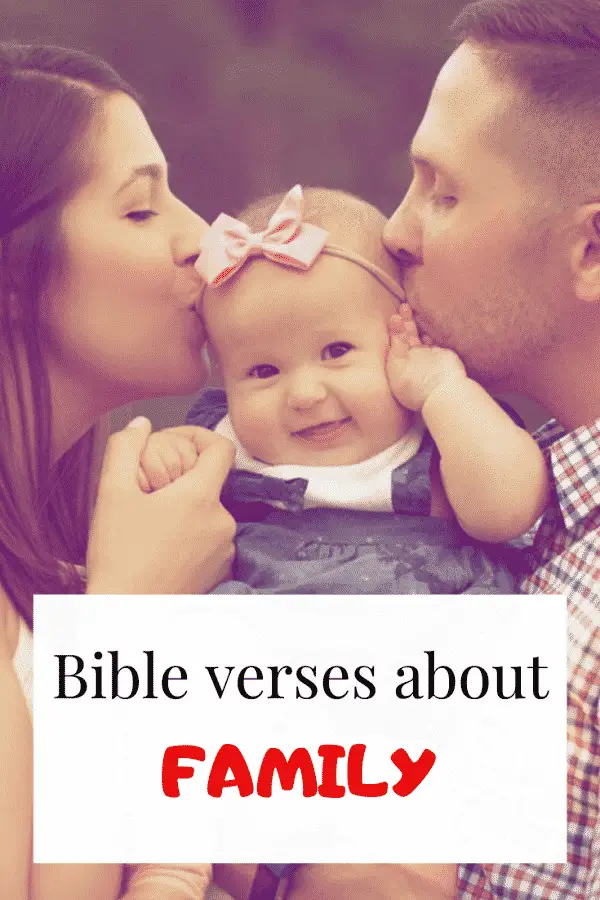 1.  Psalm 128:3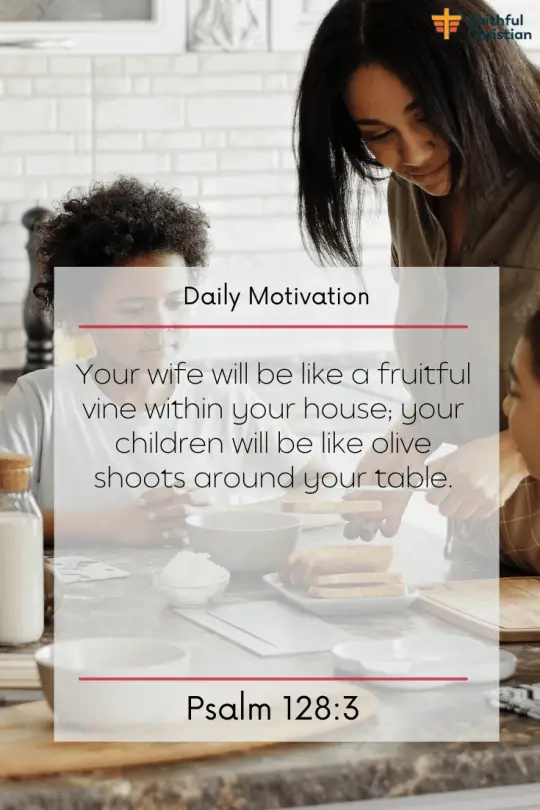 Your wife will be like a fruitful vine within your house; your children will be like olive shoots around your table.
2.  Genesis 2:24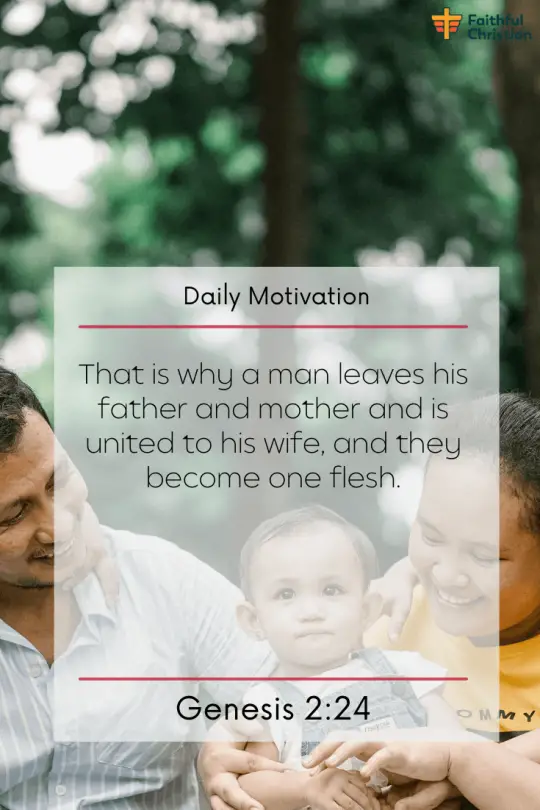 That is why a man leaves his father and mother and is united to his wife, and they become one flesh.
3.  1 Timothy 5:8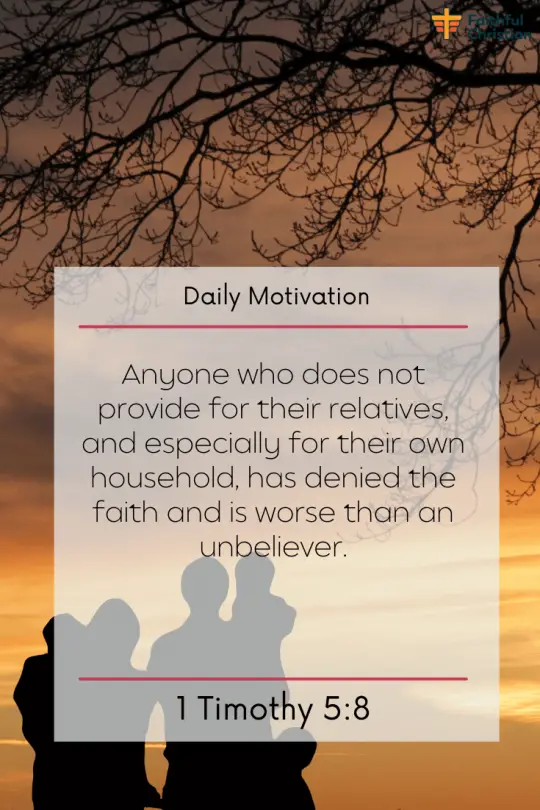 Anyone who does not provide for their relatives, and especially for their own household, has denied the faith and is worse than an unbeliever.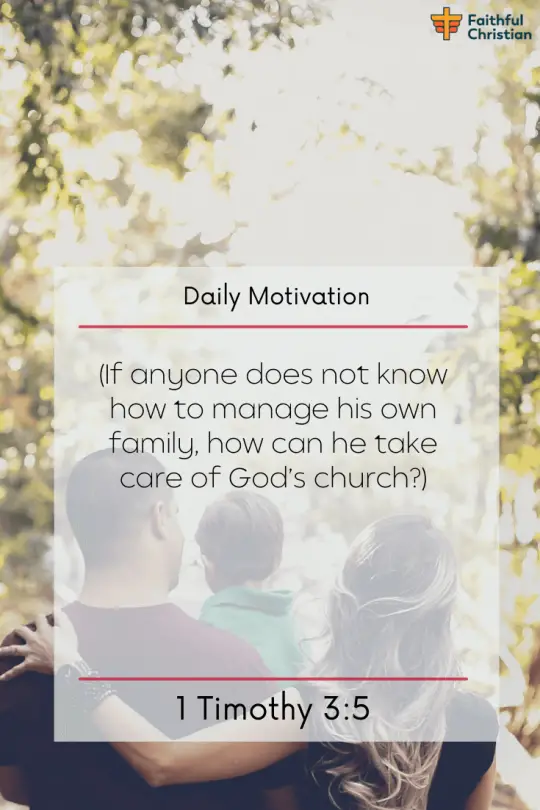 (If anyone does not know how to manage his own family, how can he take care of God's church?)
5.  Proverbs 22:6
Start children off on the way they should go, and even when they are old they will not turn from it.
6.  Colossians 3:20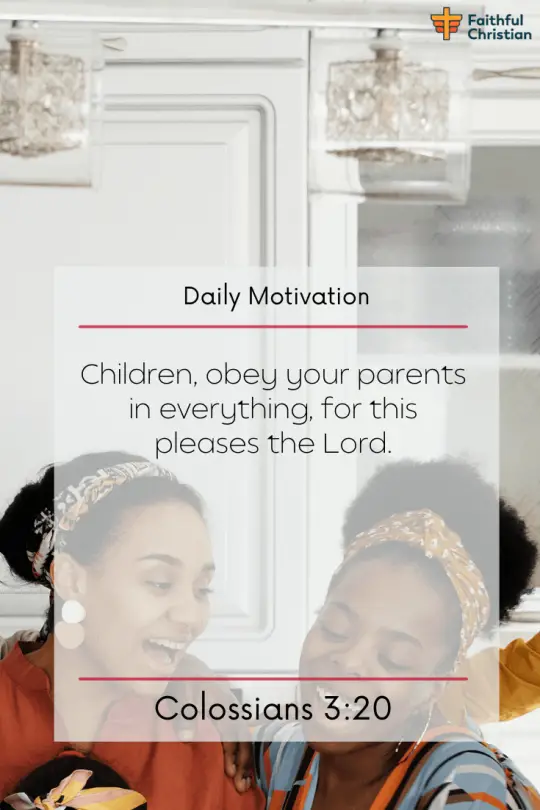 Children, obey your parents in everything, for this pleases the Lord.
7.  Joshua 24:15
But if serving the Lord seems undesirable to you, then choose for yourselves this day whom you will serve, whether the gods your ancestors served beyond the Euphrates or the gods of the Amorites, in whose land you are living. But as for me and my household, we will serve the Lord."
8.  Ephesians 6:4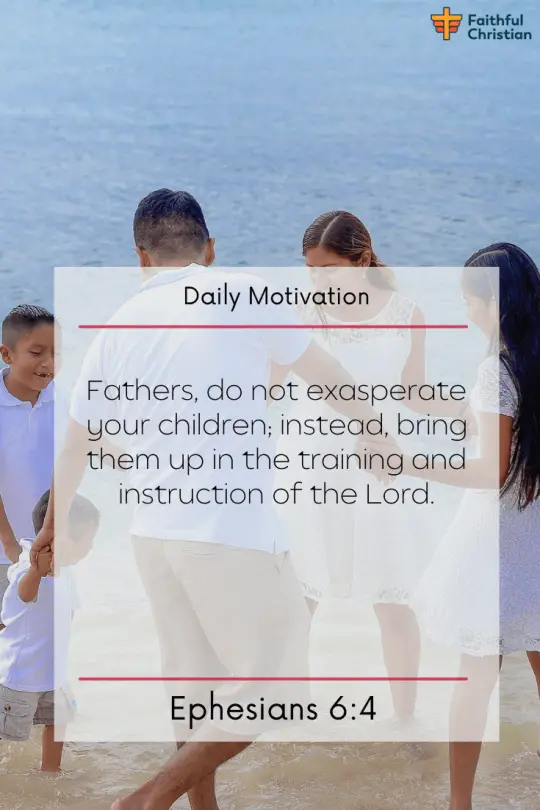 Fathers, do not exasperate your children; instead, bring them up in the training and instruction of the Lord.
9.  Psalm 127:3-5
Children are a heritage from the Lord,
    offspring a reward from him.
4 Like arrows in the hands of a warrior
    are children born in one's youth.
5 Blessed is the man
    whose quiver is full of them.
They will not be put to shame
    when they contend with their opponents in court.
10.  Ephesians 3:14-15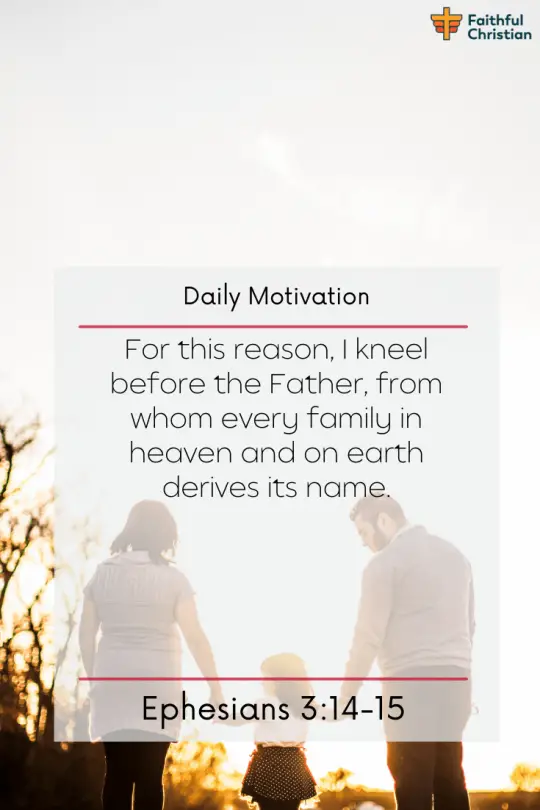 For this reason, I kneel before the Father, 15 from whom every family in heaven and on earth derives its name.
11.  Proverbs 11:29
Whoever brings ruin on their family will inherit only wind,
    and the fool will be a servant to the wise.
12.  1 Peter 3:1
Wives, in the same way, submit yourselves to your own husbands so that, if any of them do not believe the word, they may be won over without words by the behavior of their wives,
13.  Proverbs 6:20
My son, keep your father's command
    and do not forsake your mother's teaching.
14.  Proverbs 15:20
A wise son brings joy to his father,
    but a foolish man despises his mother.
15.  Ephesians 5:33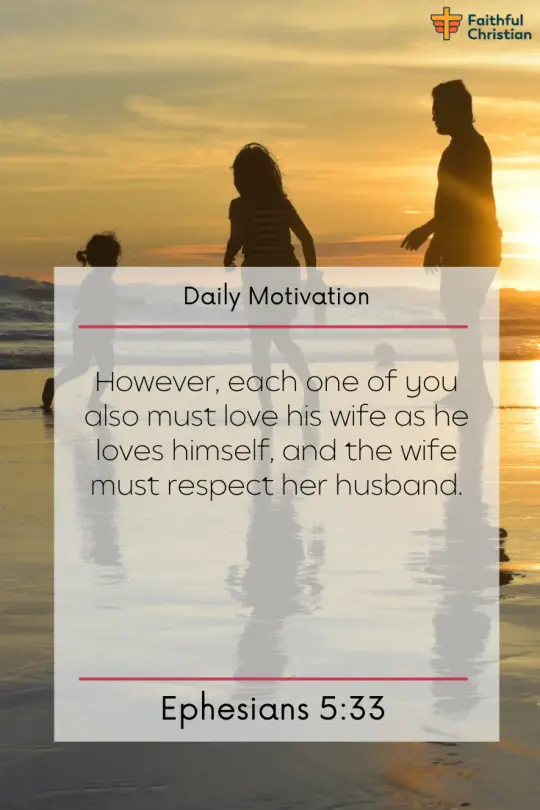 However, each one of you also must love his wife as he loves himself, and the wife must respect her husband.
---
Recommended for you
---
More bible verses about family Unity
16.  Psalm 133:1
How good and pleasant it is
    when God's people live together in unity!
17.  Colossians 3:19
Husbands, love your wives and do not be harsh with them.
18.  1 Corinthians 11:3
But I want you to realize that the head of every man is Christ, and the head of the woman is man, and the head of Christ is God.
19.  1 Corinthians 1:10
I appeal to you, brothers and sisters,[a] in the name of our Lord Jesus Christ, that all of you agree with one another in what you say and that there be no divisions among you, but that you be perfectly united in mind and thought.
20.  1 John 4:20
Whoever claims to love God yet hates a brother or sister is a liar. For whoever does not love their brother and sister, whom they have seen, cannot love God, whom they have not seen.
21.  Proverbs 22:6
Start children off on the way they should go,
    and even when they are old they will not turn from it.
22.  Luke 11:13
If you then, though you are evil, know how to give good gifts to your children, how much more will your Father in heaven give the Holy Spirit to those who ask him!"
---
Recommended for you
---
Final words to edify your soul
1. The Husband/father is the head of the family
As Christians, we must understand how God structured the family from the beginning of the world.
It is quite easy to see ourselves fighting for our rights within the family.
Sometimes, we feel our voices are not being heard enough.
It's quite tempting to feel that way especially when you cant make important decisions in the family.
But there is no reason to fight God's family hierarchy.
God has made man the head of the family. He has made the man the important decision-maker in everything.
This does not mean he should always feel bossy, but if he does and still wants to make all the decisions, there is no reason to fight back.
Here are some verses to encourage wives and children to always submit to the man's authority.
Colossians 3:18-4:1
Wives, submit yourselves to your husbands, as is fitting in the Lord.
Titus 2:5
to be self-controlled and pure, to be busy at home, to be kind, and to be subject to their husbands, so that no one will malign the word of God
Genesis 3:16
To the woman he said,
"I will make your pains in childbearing very severe;
with painful labor you will give birth to children.
Your desire will be for your husband,
and he will rule over you."
2.  Children, obey your parents in everything
At all times, we must obey our parents and be willing to make sacrifices for the family.
We must uphold the integrity of our family and build on the love that holds us together.
Stay away from bad friends because they can easily tarnish the image of your household.
I've seen children bring lasting shame to their parents.
As Christians, we should not act that way.
I've been a good guy since my youth and can't think of a time I insulted or harmed my parents.
I may not have lived perfectly as they wanted me to, but I have not visible flouted their commands.
For example, I smoked cigarettes for about four years in medical school and fornicated.
While I hid everything from my parents, I knew they would be ashamed if they ever saw me doing it.
Today, I no longer smoke and I am married to a beautiful damsel.
If you think you've let down your parents, there is always an opportunity to repent.
My parents are some of the most beautiful people on earth.
They have done so much for me, and the only way I can repay them is to love them back and respect them.
Paul said,
"Honor your father and mother"—which is the first commandment with a promise—
3.  Husbands, love your wives and provide for the family
There is a reason why men are head over everyone else.
They must provide for all aspects of their family's needs.
It is quite common around here to see women taking charge of their homes financially.
This is not wrong, but it is evil and ungodly to let the women do the whole job.
Things have changed considerably, and I understand women want to fend for themselves.
But a real man must be there providing for the family.
1 Timothy 5:8
Anyone who does not provide for their relatives, and especially for their own household, has denied the faith and is worse than an unbeliever.
2 Corinthians 12:14
Now I am ready to visit you for the third time, and I will not be a burden to you, because what I want is not your possessions but you. After all, children should not have to save up for their parents, but parents for their children.
Author: Akatakpo Dunn
Dunn is a firm believer and a teacher of God's word. Suffering for Jesus is an attribute of a faithful Christian, and I hope to win new souls to Christ with every chance that I get. Articles are well-researched and backed by the scriptures.
Follow me: on Youtube, Facebook, Twitter, Instagram, and Pinterest.