Since the closure of schools, parents have sought alternative entertainment options other than computer and television screens.
Many parents are opting for podcasts since they are educational and fun for their kids. There are several kid-friendly podcasts your child can listen to online. They have great creative topics, genres, and themes. They can be ideal for your child in certain instances, including going on a trip, family outings, bedtime, and science fairs.
These podcasts are generationally compatible such that you can find one for your preschoolers, your middle-schoolers, and your teens.
They are an excellent way to pass on knowledge to kids and get them involved in meaningful discussions. Most episodes inspire them through music-making, children's crafts, research, storytelling, and making creative expressions. Many podcasts are for free online and are readily available for parents and kids.
Article Brief: The article elaborates thirty best podcasts for children's crafts and creativity. You can get to distinguish the best podcasts that suit your child. Furthermore, you can get to select a variety of podcasts for your child based on topics such as educational podcasts, inspirational, interactive, scripted podcasts, and storytelling podcasts.
Let's begin,
---
Recommended for you
---
Podcasts for the entire family
1. The Two Princes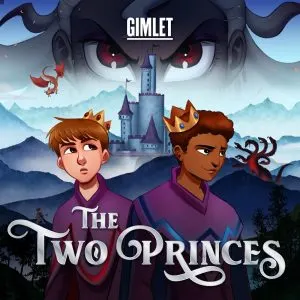 The podcast is ideal for tweens. It helps to enhance their imaginations by allowing them to venture into their fantasy world. The charming fictional story keeps them glued to the speakers up to the end.
The podcast is about two young princes who seek to save their kingdoms. But, in the process, they find themselves in a magical forest fighting with dragons and villains.
Romance has humor and sweetness to accommodate older kids. It is a fantastic fairy tale made of audio drama that helps to introduce your kids to the world of podcasts. The podcast is thrilling for the entire family to listen to for entertainment.
2. American Life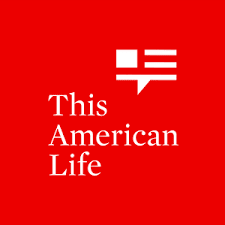 The podcast is popular on the NPR radio show, and you can download it for your teen child. However, it is ideal for the entire family to listen in since it integrates personal stories, stand-up comedy, and journalism.
The host Ira Glass has mastered the job of bringing up relatable themes that draw in listeners. In addition, they feature outstanding segmented acts that are eventful to listen to for older kids.
3. But Why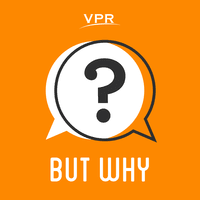 The podcast is a fantastic radio show for both children and parents. It features kids sending in questions on specific themes and answering them accurately and clearly.
Your kids can have time to send questions and get expert answers that are reliable and fun for them. For example, kids can call to ask questions like 'why do tapes stick?' 'Who invented words?' and others.
The hosts are exciting, and they usually answer many questions about arts and children's crafts. The series is suitable for children of all ages.
4. Smash, Boom, Best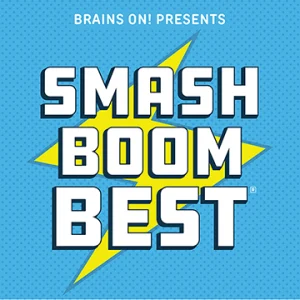 It is a family-friendly podcast that holds debates on various topics. The judge on the show is a kid who listens to the argumentative facts of two contestants and gives them appropriate scores.
The podcast has exciting issues such as 'Dragons versus Unicorns, ' 'Pizza versus Tacos, ' and other exciting topics. Kids learn how to defend their ideas in an argument and how to express themselves boldly.
Most teen kids will enjoy listening to this show. It will soon spin out Brains on since it is becoming popular with kids of all ages.
5. Dream Big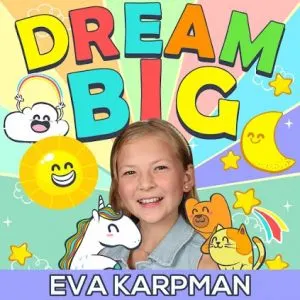 The podcast is a family-friendly show with episodes featuring exciting topics for both parents and kids.
It inspires listeners to pursue their dreams by exploiting their full potential. It is 20-30 minutes long, and kids can enjoy listening to it on playdates, in the car on their way from school, and at home. All the content aired here is beneficial, and it helps improve the thinking capacity of your kid.
There are many ideas shared in the show that can increase your creativity and that of your child. Listening to this podcast can help strengthen relationships with your children. It can help you identify common interests with your kids.
6. Wow, In The World
Families can connect through this podcast. It appeals to people to look around their world to discover the wonders surrounding them. The hosts of this show are Guy and Mindy. They discuss exciting topics revolving around science, children's craft, the latest news, and technology.
Your kids might love these topics since they venture into their curiosity. Grown-ups might outsource recent information from the show and discover exciting nature activities they can do with their kids. The performance is excellent for people of all ages and is always available on NPR radio stations.
7. Kid's Book Club
In this podcast, kids meet to talk about a particular book they have read. It encourages children to have the skill and passion for reading books at a tender age. The show features a celebrity reading from the book to inspire kids to listen to the podcast. The author can also answer questions related to the book and explain the overall idea behind writing it.
Kitty Felde runs the show and helps kids select the best books for review during the episodes. The performance is ideal for teens, including middle schoolers who are fond of reading middle-grade or YA books.
Podcasts for learning
8.Ear Snacks
Polly and Andrew are excellent hosts for this podcast. It covers many exciting topics that are relevant for kids and experts. It is ideal for preschoolers and little kids in your household.
The show has a catchy soundtrack with themes around the topic of each episode. The audio series helps listeners provide fun thoughts by incorporating exciting music duos, facts, and catchy conversations. The show is thrilling and engages both kids and adults in the live episodes.
9.KiDNuZ
Moms who work as broadcast journalists run the podcast. It provides hot topics on current news, kid's events, and excellent pop-up quizzes. It is perfect for your children since it informs them and entertains them, keeping them off the screens.
The podcast is the best form of entertainment you can offer your kid to start their day. It has new episodes daily that have quizzes for brainstorming your kid's mind.
10.The Past And The Curious
The podcast is a fantastic series that aims at discussing children's crafts and humorous and fun historical stories. It has excellent songs that are enjoyable for kids and educational. Besides, history can be inspiring and entertaining.
Your kids can listen to content about funny foods, stories about spies, George Washington's foibles, and more! Some historical fun topics for kids include the history of ballooning, early development and evolution of cartooning, and others.
11.The Big Fib
This podcast uses a game format for kids to compete and see which grown-up on the show is telling the truth or lie. It features entertaining and educational topics for children. There are puns and fun facts about topics on specific episodes to keep your kids glued to the discussion.
12.Tumble
Tumble is a science podcast that explores stories and scientific discoveries that are relevant to kids and experts. The hosts' Marshall Escamilla and Lindsay Patterson; have great informative content that you and your kids will enjoy listening to daily. They have exceptional scientist guests at the show who provide viable ideas and exciting content for kids.
13.Brains On!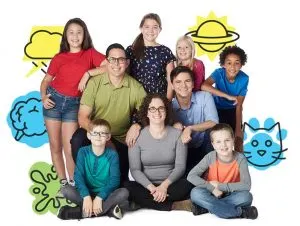 It is a radio show with different hosts on every episode. It takes listeners through scientific concepts on nature, planets, and technology. The hosts are kids who are science lovers and with a broad outlook on scientific facts. Source
Podcasts for bedtime
14.Story Time
It is an excellent podcast for children. It has short stories that do not last longer than 20 minutes to keep your kids engaged. It is an excellent bedtime storyteller for your kids that puts them to sleep. The music featured on different episodes is relevant for you based on the activities you've got planned for your child.
15. Be Calm On Ahway Island
The hosts have soothing voices that soothe your child to sleep. The story also can sweep them off to dreamland after a while. While awake, the show also teaches kids' mindful activities.
16.What If World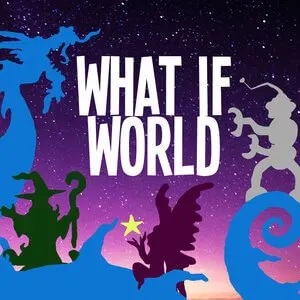 The podcast has excellent episodes that explain to kids the 'many what if' questions they usually ask their parents. The podcast takes ridiculous questions that are interesting to kids and turn them into weekly stories. The host Erick O' Keefe has mastered mimicry to enhance the imagination of children.
17.Stories Podcast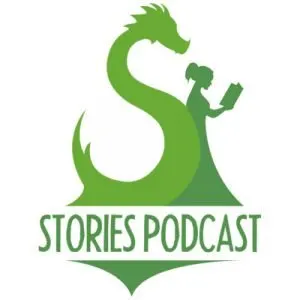 The show has exciting fairy tale stories for young minds. It has excellent original and classic stories that provide great bedtime stories for little children.
18.Peace Out
The podcast is an incredible evening bedtime storyteller for your kids. These calming bedtime stories also teach kids meditation, mindfulness and cultivate lifelong skills.
Podcasts for road trips
19.Alien Adventures of Finn Caspian
The podcast has many series episodes of the story of a boy who lives on an interplanetary space station. The show expands the imagination of young kids. The sci-fi podcast series is ideal for long car trips. Source
20.Flyest Fables
The original fable is about a magical book that takes readers to a magical world to overcome obstacles. It has immersive stories addressing kids' issues in modern society, such as bullying, homelessness, isolation, and others. The story topics are entertaining, and they provoke family conversations. Source
21.Eleanor Amplified
Tweens love the podcast because of its host, Eleanor. It has an excellent soundscape, and the host has a fantastic road trip series. Kids get to learn meaningful messages that improve their characters and personalities. Source
22.Unexplainable Disappearance Of Mars Pate
The voice casts are middle schoolers with a brilliant suspenseful plot, interactive tie-ins, and imaginative grip. The story is about an 11-year boy who searches for his missing friends. The story is an award-winning scripted mystery piece.
23.Welcome to Night Vale
It is a podcast for children that is about a fictional desert town in Night Vale. It has an intriguing, clever concept that is dark and mysterious. Cecil Baldwin has given the series a cult-like flow that keeps listeners interested.
Podcasts for science lovers
24.Stuff you should know
The developers of this podcast are the people behind the award-winning website HowStuffWorks. It has many topics interesting for teens, such as politics, war, and other interesting, complex issues.
Podcasts for music fans
25.Saturday Morning Cereal Bowl
It's a two-hour podcast featuring old and new songs from people's favorite musicians. The type of popular music for fans includes rock music, hip hop hits, mellow tunes, and punk-inspired pieces. It follows the style of a Dj radio show.
26.Spare The Rock, Spoil The Child
Teens can enjoy unlimited radio rock without downsides. There is a weekly combination of kid's music from original artists. Teens can listen to rock-and-roll music that is not cheesy and famous artists such as Elvis Costello and John legend.
27.All Songs Considered
It is a weekly show on NPR radio that covers the latest greatest hits. It covers a vast expanse of genres and includes interviews with artists and live performances. The podcast is excellent for teens who have an interest in emerging musicians and music indies.
The interactive podcasts
28.Mystery recipe podcast
The podcast is an exciting cooking series that engages many cooking enthusiasts. The podcast has excellent episodes of 'America's Test Kitchen Kids.' It contains other exciting educational recipes that kids can try with their parents. Source
29. Five Minutes With Dad

Your kid will enjoy listening to Angela, Pavlos, and their dad Nick as they discuss different exciting topics. This family podcast inspires parents and children to connect and build healthy relationships. There are exciting topics such as 'setting priorities for parents and kids' and 'making the best out of new experiences.'
Scripted podcasts
30. Aaron's World
It is a podcast for kids who are into drama. Aaron's world is fictional science-based audio that focuses on time travel, dinosaurs, and robots. Your kids will enjoy this kind of adventure.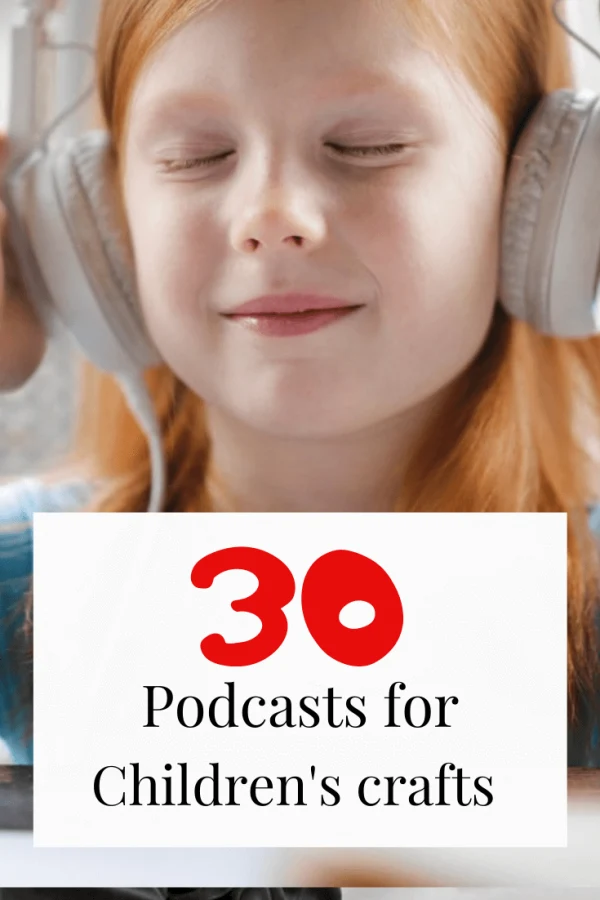 Bottom Line:
Podcasts are excellent substitutes for screen forms of entertainment. Your kids can learn a lot of important things through listening to audio while participating in meaningful activities. The podcasts for kids improve their imagination, creativity, and intelligence.
Author: Akatakpo Dunn
Dr. Akatakpo Dunn is a dedicated follower of Christ, an active member and speaker, and an ongoing learner of the Scriptures. Passionate about his faith and serving others, he is committed to sharing his spiritual journey and insights to inspire and uplift fellow believers. He has been active in the church for more than 23 years. Through The
Faithful Christian Blog
,
Dr. Dunn
combines his love for God, philanthropy, and Scripture, providing a valuable resource for those seeking to grow in their faith.
Follow me: on Youtube, Facebook, Twitter, Instagram, and Pinterest.
Content Disclosure:
At The Faithful Christian Blog, I create authentic and inspiring content. Although I am the main author, I occasionally use AI for minor language enhancements. This minimal AI usage ensures high-quality, trustworthy articles without compromising originality or sincerity, ultimately supporting our shared faith journey.
Warmly,
Dr. Akatakpo Dunn
Was this article helpful?