I can vividly remember my journey to Christ.
It all started when I was just a young boy.
My family did not accept Christ from the very beginning.
My late mum was initially an idol worshiper.
And my dad was a lovely young man who wanted to explore the world as much as he could.
In a swift moment, my parents clung to God.
And immediately, at a very young age, we followed our parents to church.
Since then, I have had an on-and-off relationship with Christ.
In medical school, I honestly didn't understand what it meant to love God.
There are many years I didn't attend a church service more than twice.
And suddenly, things began to change.
One day, I decided to come closer to God and serve him.
The truth is, I didn't know precisely why I was making that decision.
From nowhere, I was studying the bible and drawing closer to God.
My experience has taught me that God's love and faith are interconnected.
The truth is, without love and faith, it is impossible to serve God.
God's love is the most important for our salvation.
He chooses us and draws us closer to himself.
Right there, because we now love him, we accept his commands and serve him with our strength and hearts.
God's love for us triggers our faith in him.
As we love him and those around us, we find that our faith will continue to increase.
I have put together inspiring bible verses about faith and love.
---
Recommended for you
---
Bible verses about faith and love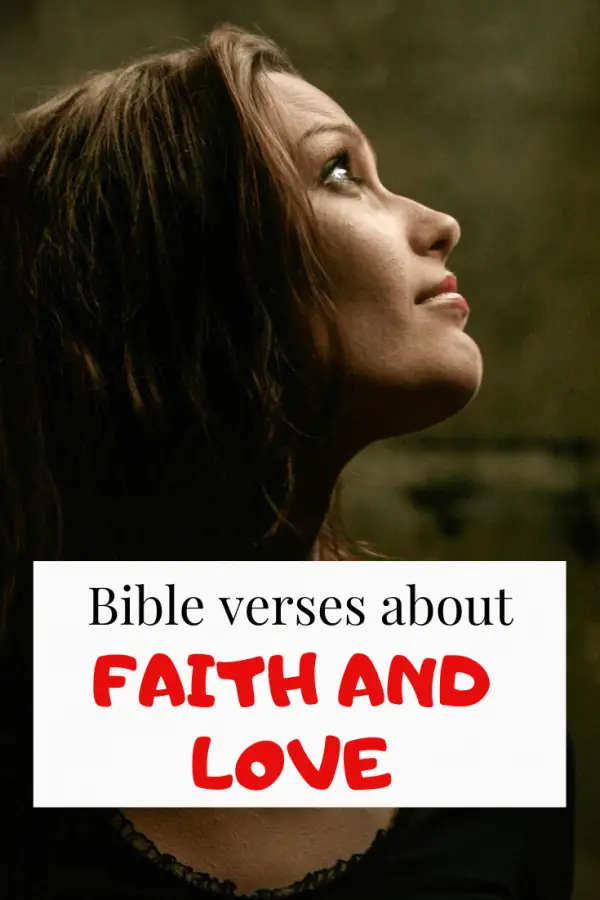 2 Thessalonians 1:3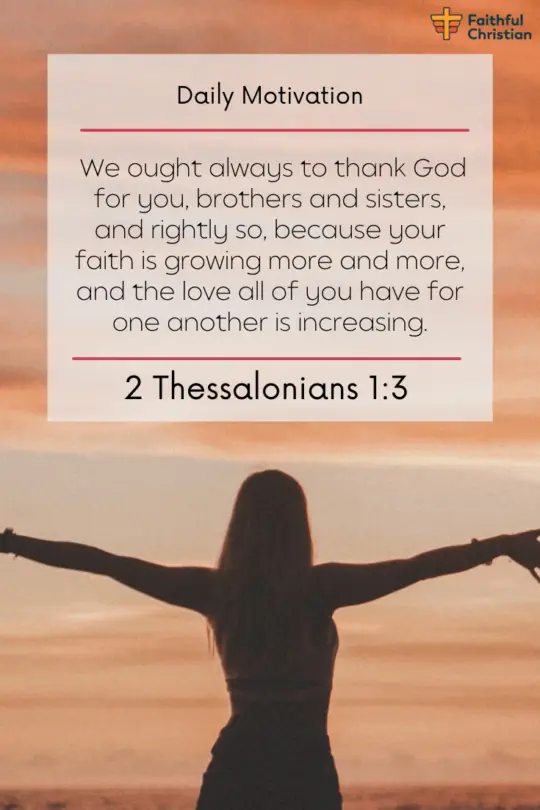 We ought always to thank God for you, brothers and sisters,[a] and rightly so, because your faith is growing more and more, and the love all of you have for one another is increasing.
2 Thessalonians 2:13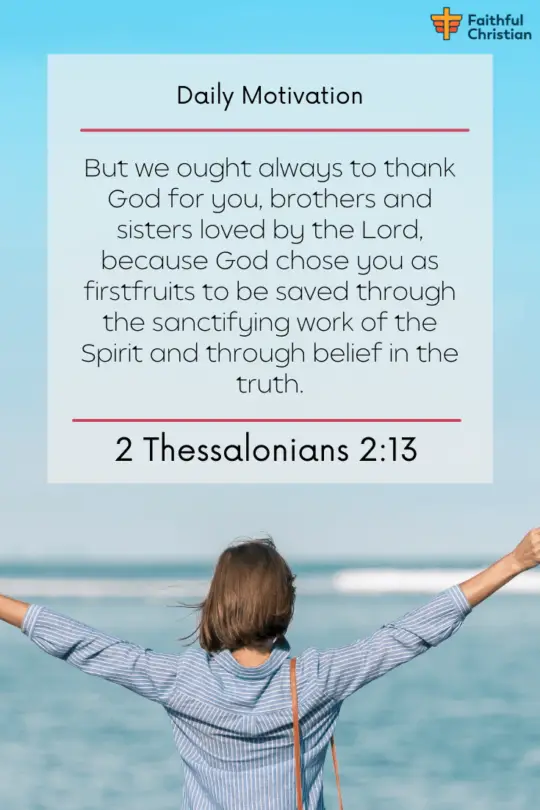 But we ought always to thank God for you, brothers and sisters loved by the Lord, because God chose you as firstfruits[a] to be saved through the sanctifying work of the Spirit and through belief in the truth.
1 Corinthians 13:13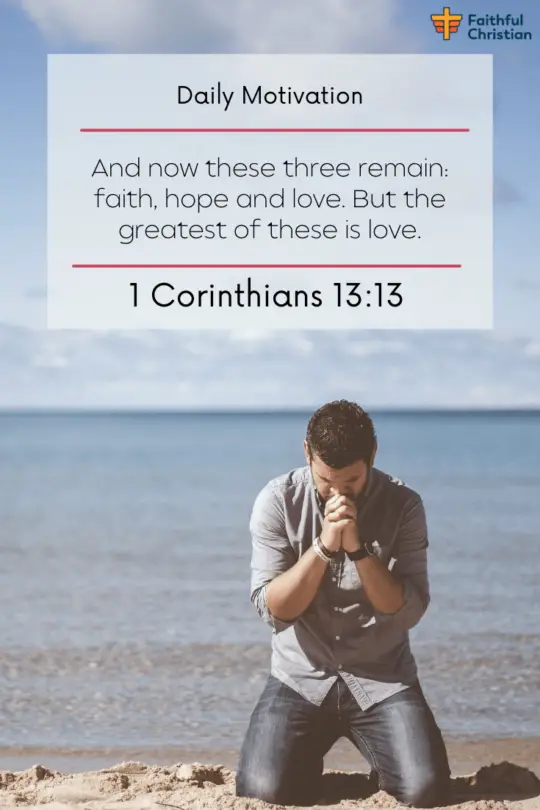 And now these three remain: faith, hope and love. But the greatest of these is love.
1 Corinthians 13:1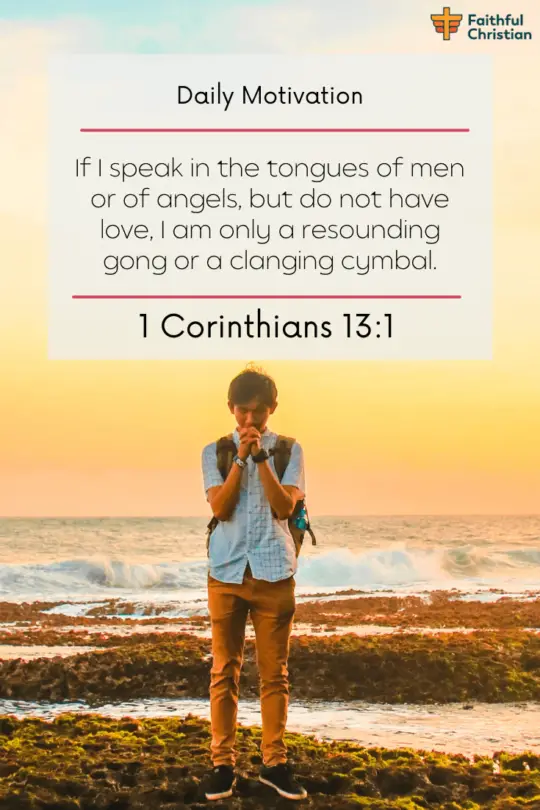 If I speak in the tongues[a] of men or of angels, but do not have love, I am only a resounding gong or a clanging cymbal.
1 Corinthians 13:2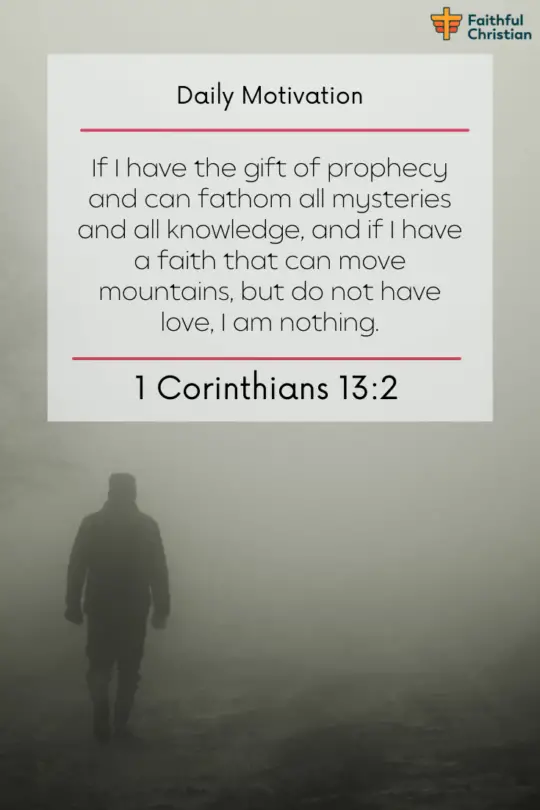 2 If I have the gift of prophecy and can fathom all mysteries and all knowledge, and if I have a faith that can move mountains, but do not have love, I am nothing.
1 Corinthians 13:3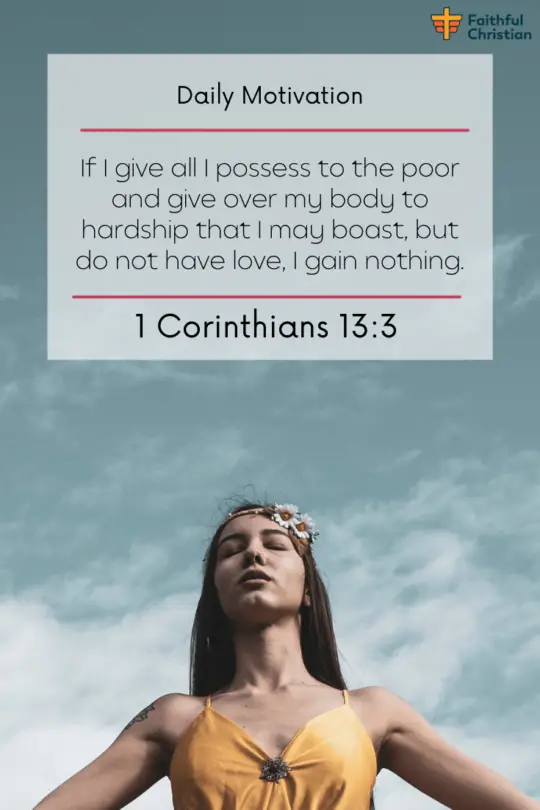 3 If I give all I possess to the poor and give over my body to hardship that I may boast,[b] but do not have love, I gain nothing.
1 Timothy 1:5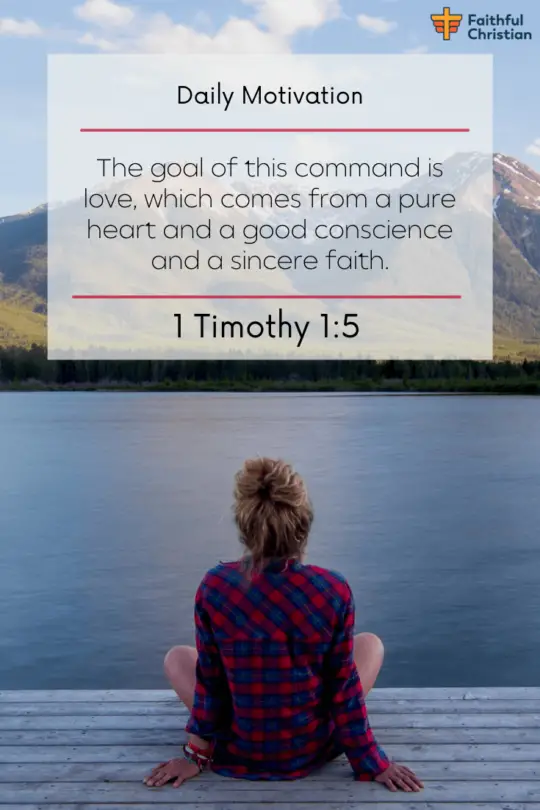 The goal of this command is love, which comes from a pure heart and a good conscience and a sincere faith.
1 Peter 4:8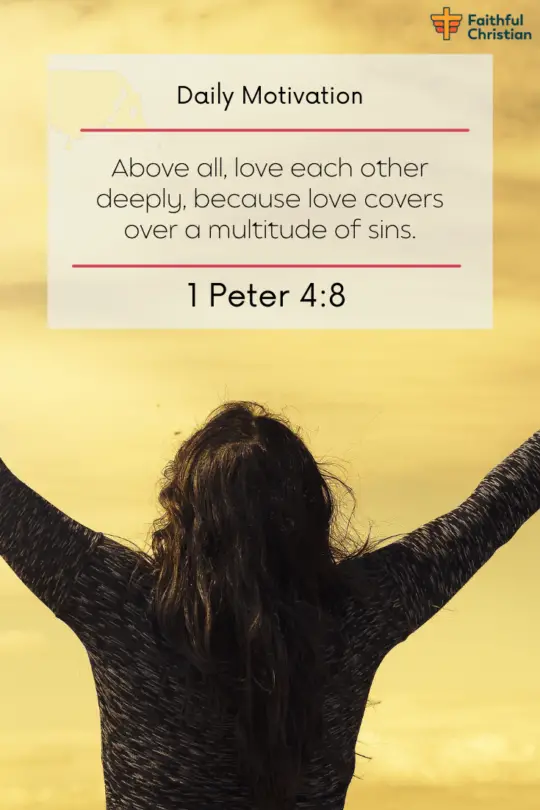 Above all, love each other deeply, because love covers over a multitude of sins.
Galatians 5:22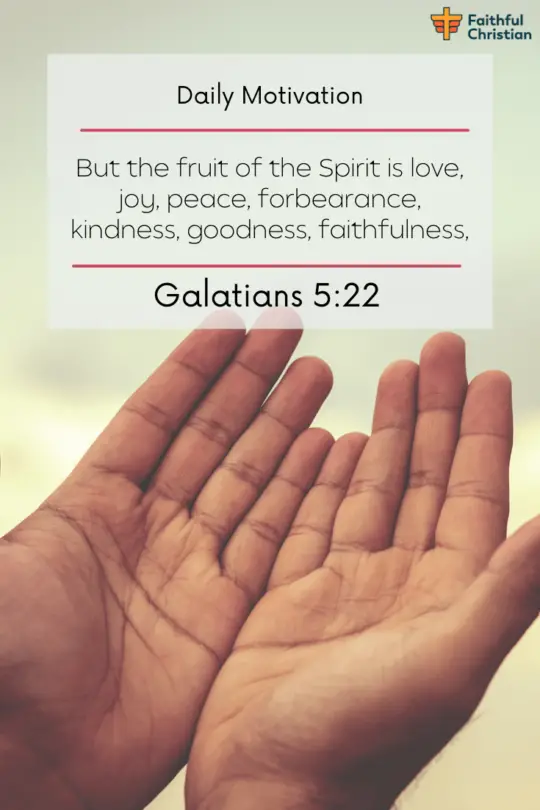 But the fruit of the Spirit is love, joy, peace, forbearance, kindness, goodness, faithfulness,
1 Corinthians 13:8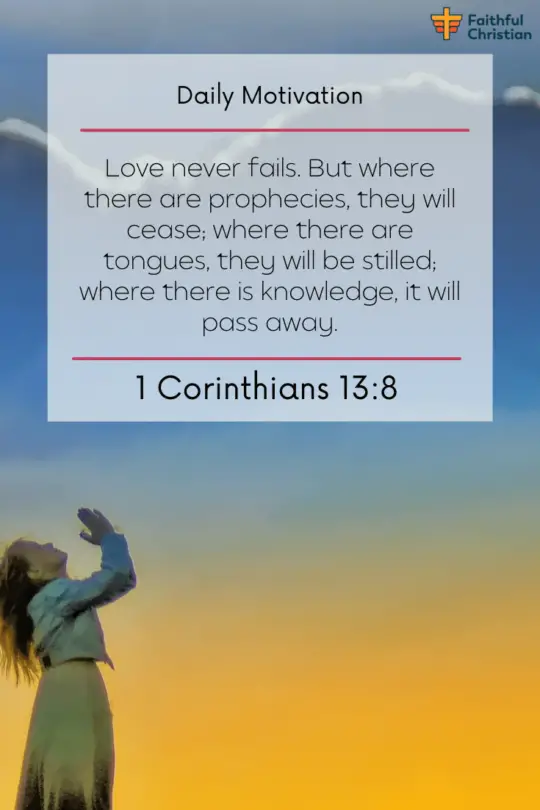 Love never fails. But where there are prophecies, they will cease; where there are tongues, they will be stilled; where there is knowledge, it will pass away.
Galatians 5:6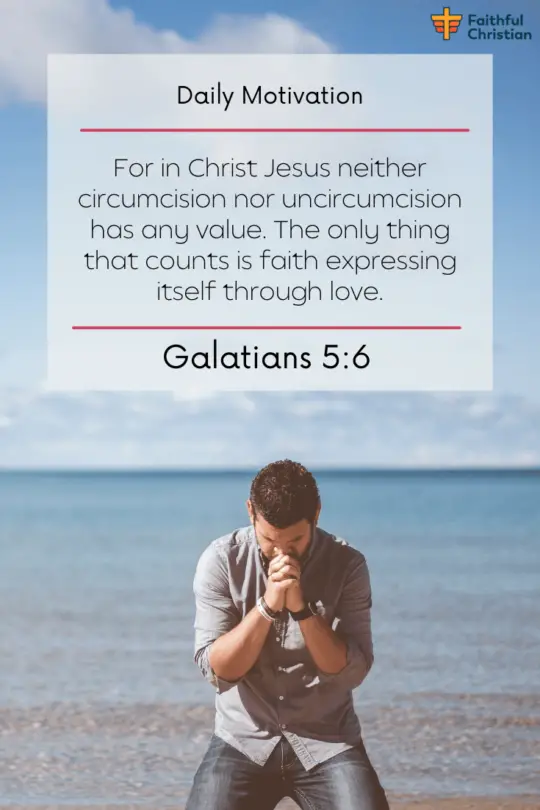 For in Christ Jesus neither circumcision nor uncircumcision has any value. The only thing that counts is faith expressing itself through love.
Galatians 6:15
Neither circumcision nor uncircumcision means anything; what counts is the new creation.
James 2:14-15
 What good is it, my brothers and sisters, if someone claims to have faith but has no deeds? Can such faith save them? 15 Suppose a brother or a sister is without clothes and daily food.
James 2:16-17
16 If one of you says to them, "Go in peace; keep warm and well fed," but does nothing about their physical needs, what good is it? 17 In the same way, faith by itself, if it is not accompanied by action, is dead.
1 John 3:14-15
We know that we have passed from death to life, because we love each other. Anyone who does not love remains in death. 15 Anyone who hates a brother or sister is a murderer, and you know that no murderer has eternal life residing in him.
1 John 3:16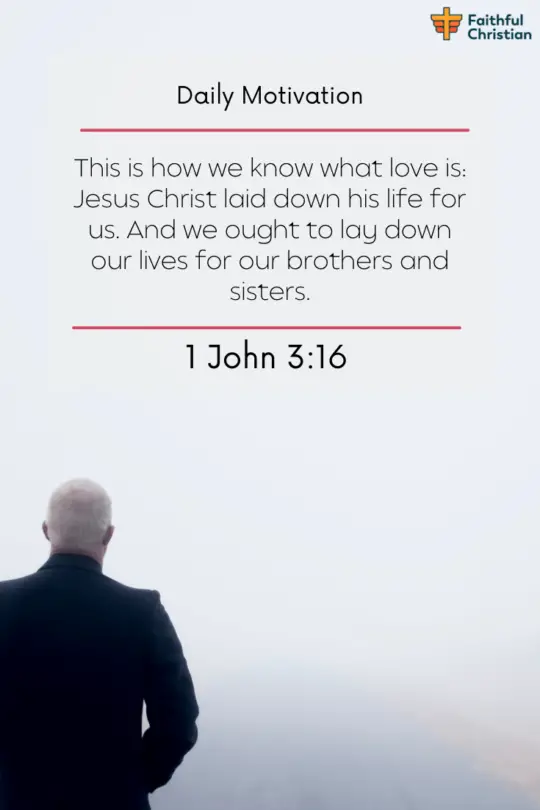 16 This is how we know what love is: Jesus Christ laid down his life for us. And we ought to lay down our lives for our brothers and sisters.
1 John 3:17-18
17 If anyone has material possessions and sees a brother or sister in need but has no pity on them, how can the love of God be in that person? 18 Dear children, let us not love with words or speech but with actions and in truth.
1 Thessalonians 1:3
We remember before our God and Father your work produced by faith, your labor prompted by love, and your endurance inspired by hope in our Lord Jesus Christ.
1 Peter 1:8
Though you have not seen him, you love him; and even though you do not see him now, you believe in him and are filled with an inexpressible and glorious joy,
Colossians 1:3-4
We always thank God, the Father of our Lord Jesus Christ, when we pray for you, 4 because we have heard of your faith in Christ Jesus and of the love you have for all God's people
Ephesians 1:15
For this reason, ever since I heard about your faith in the Lord Jesus and your love for all God's people,
1 John 4:16
And so we know and rely on the love God has for us. God is love. Whoever lives in love lives in God, and God in them.
Philemon 1:5
because I hear about your love for all his holy people and your faith in the Lord Jesus.
Hebrews 11:1
Now faith is confidence in what we hope for and assurance about what we do not see. 2 This is what the ancients were commended for.
---
Recommended for you
---
Faith and love: More words of encouragement
1. It all starts with God
We all have our birthdays, but we know our journey begins when we are birthed in Christ as Christians.
God has loved us from the beginning of the world.
And that's why, despite our disobedience, God sent his beloved son to die for our sins.
God has demonstrated over and over again his love for us.
And the truth is, we are only Christians because he drew us closer to Himself.
Think about who you were in the past.
And all the egregious sins you may have committed in the past.
Despite your wild goose chase over worldly things, he redeemed you to himself.
This redemption can come anytime and in any form.
Indeed, our faith and love is a secondary response to God's love for us.
We only reciprocate what we have been given freely as a gift from God.
The scripture says,
"No one can come to me unless the Father who sent me draws them, and I will raise them up at the last day.

John 6:44
2.  Love builds up, then faith follows quickly
When God chooses you are his servant, he teaches you his way.
God's laws are summarized in love and are not upsetting.
They are simple rules we can practice to be better people.
In other words, if we keep them, we have ultimately loved him and loved those around us.
Think for a second how you have behaved in time past.
How you lied, fornicated, committed adultery, or every manner of sin you may have indulged in.
But when God calls you to himself, you quickly repent of your transgressions and try to be a better person.
A new Spirit comes upon your life, and you detest sin, Or when you sin, you feel so terrible with yourself.
This is the true meaning of Love – That is, loving God and your neighbor.
As soon as God's love comes upon your life, your faith increases.
Faith is a gift from God to accept and believe in him and his promise.
Through faith, you can serve God and be hopeful of his promise you have not seen.
With God's love and your love towards him, your faith continues to increase.
Faith can be nurtured with the word.
In my early days after being born again, I noticed my faith and love increased after fervently studying the scriptures.
Going to church services, listening to your spiritual leaders, and reading the bible on your own are simple ways to increase your faith in God.
Nevertheless, despite our desire and works, we must pray for faith. It is a gift, just as salvation.
For it is by grace you have been saved, through faith—and this is not from yourselves, it is the gift of God— 9 not by works, so that no one can boast.

Ephesians 2: 8,9
Author: Akatakpo Dunn
Dunn is a firm believer and a teacher of God's word. Suffering for Jesus is an attribute of a faithful Christian, and I hope to win new souls to Christ with every chance that I get. Articles are well-researched and backed by the scriptures.
Follow me: on Youtube, Facebook, Twitter, Instagram, and Pinterest.