Death is inescapable.
And that's the hard truth.
Is life worth living? Why should our loved ones be sick unto death?
Sadly, there isn't anything we can do besides praying for God's healing.
And even after praying, God's will is still paramount over our desires.
I have been there in the past, and it is a horrendous feeling.
I lost my mum about ten years ago.
She was by far the most gorgeous person in my entire life.
It all started in 2007 when the devil struck her with sickness.
She suddenly lost the movement of one side of her body, and it was so hurting to watch this.
Regrettably, she passed on two years later and it has been very difficult living without her.
But that's the unavoidable truth about life.
Those we love may develop terminal diseases such as stroke, cancer, or advanced heart diseases.
And yet, even when sick and dying, there are bible verses when facing death that can really encourage them.
I have compiled comforting bible verses for the dying that can inspire them in this challenging time.
---
Recommended for you
---
Comforting bible verses for the dying and sick
1.  Philippians 4:19
And my God will meet all your needs according to the riches of his glory in Christ Jesus.
2.  John 10:27-30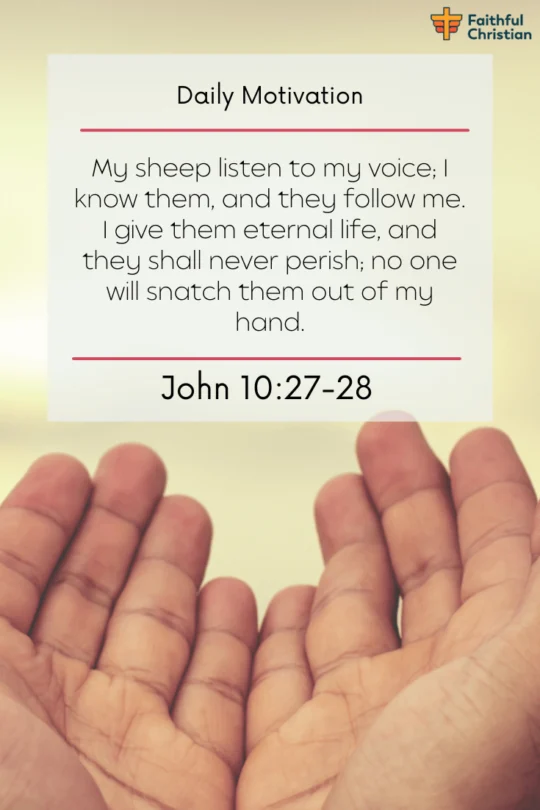 My sheep listen to my voice; I know them, and they follow me. 28 I give them eternal life, and they shall never perish; no one will snatch them out of my hand.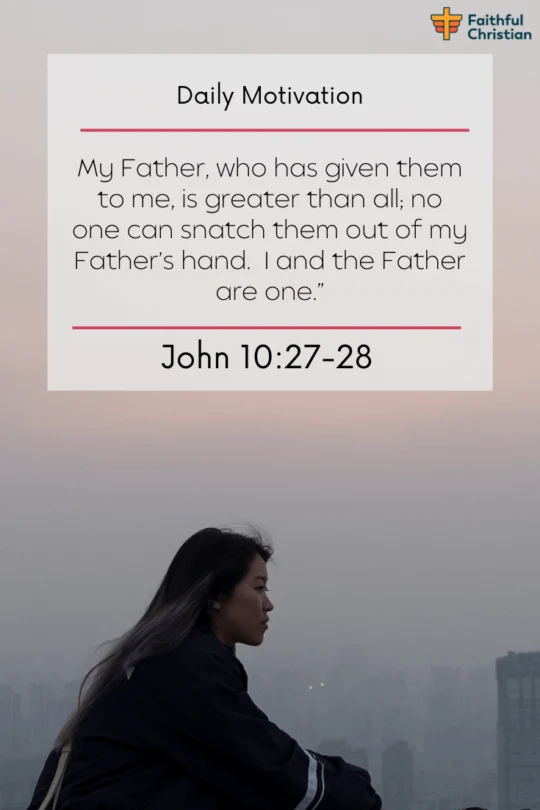 29 My Father, who has given them to me, is greater than all[a]; no one can snatch them out of my Father's hand. 30 I and the Father are one."
3.  Deuteronomy 31:6
Be strong and courageous. Do not be afraid or terrified because of them, for the Lord your God goes with you; he will never leave you nor forsake you."
4.  Psalm 23:1-6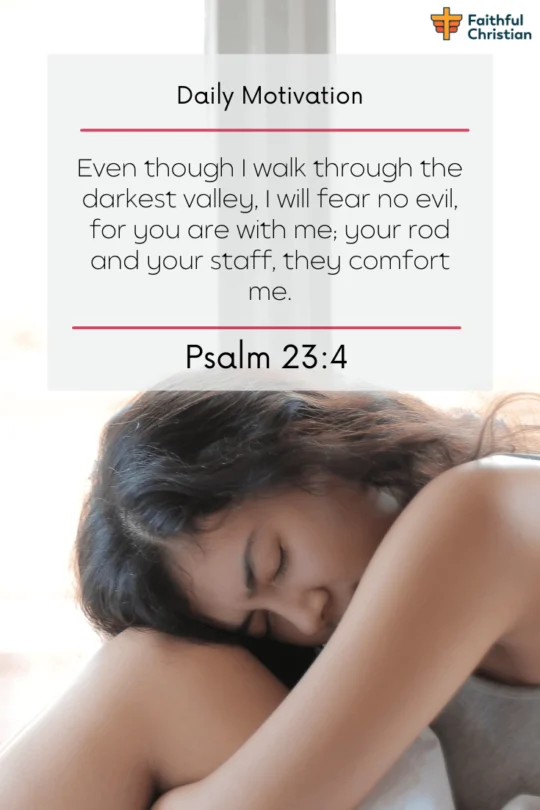 Even though I walk
through the darkest valley,
I will fear no evil,
for you are with me;
your rod and your staff,
they comfort me.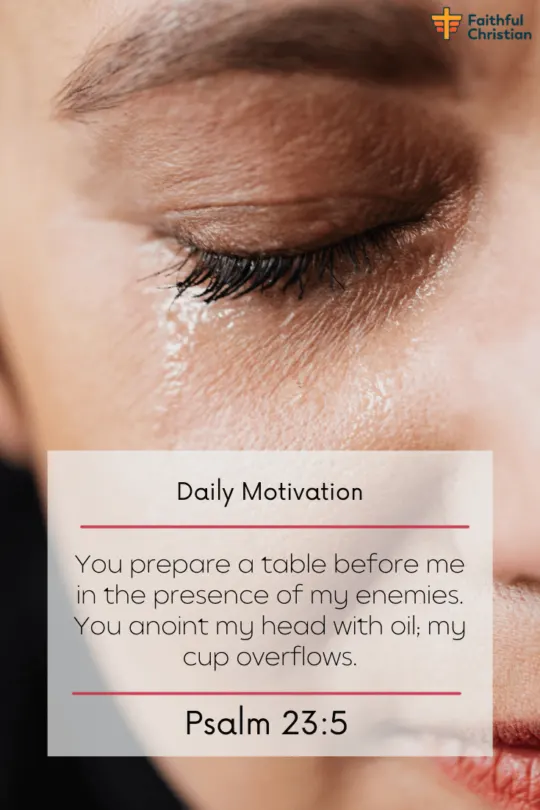 5 You prepare a table before me
in the presence of my enemies.
You anoint my head with oil;
my cup overflows.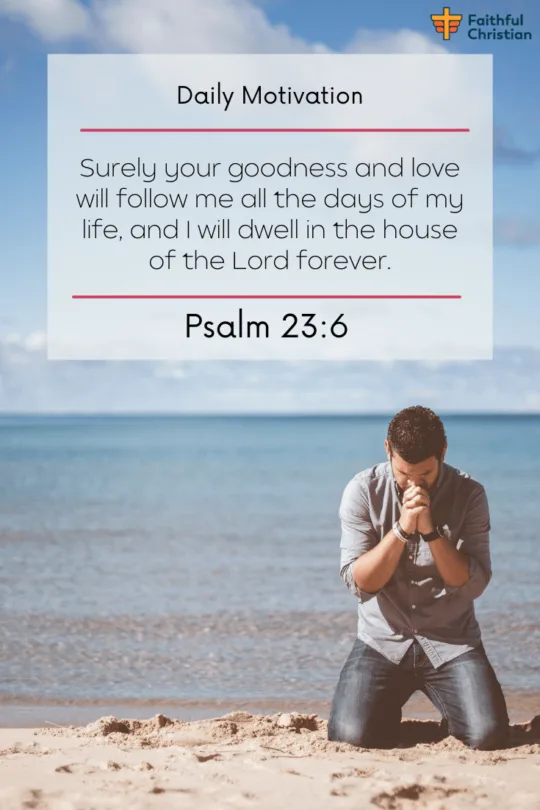 6 Surely your goodness and love will follow me
all the days of my life,
and I will dwell in the house of the Lord
forever.
5.  Isaiah 41:10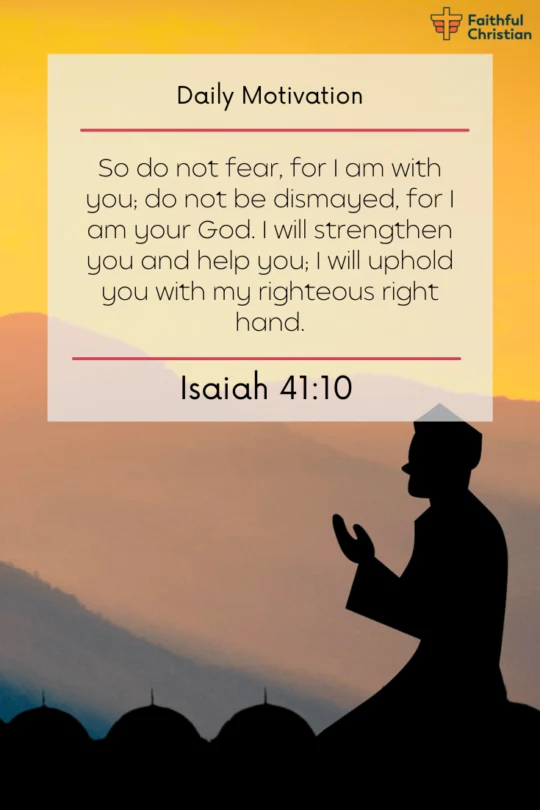 So do not fear, for I am with you;
    do not be dismayed, for I am your God.
I will strengthen you and help you;
    I will uphold you with my righteous right hand.
6.  Joshua 1:9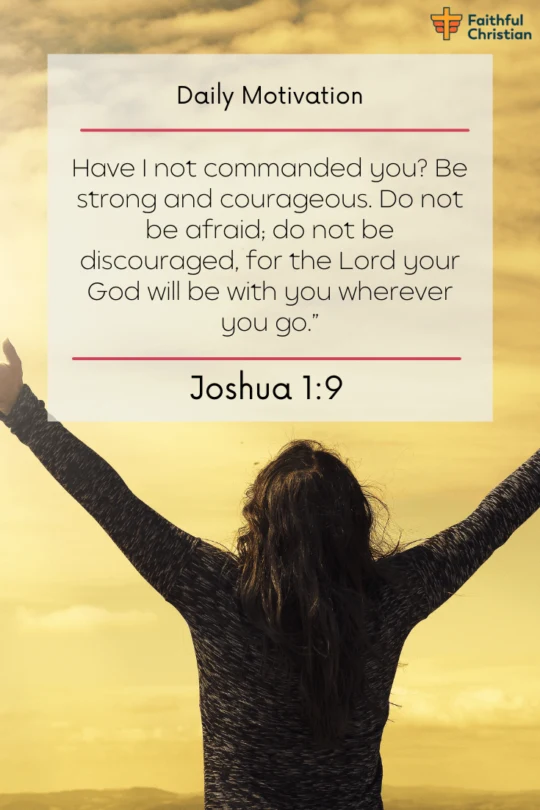 Have I not commanded you? Be strong and courageous. Do not be afraid; do not be discouraged, for the Lord your God will be with you wherever you go."
7.  Isaiah 43:1-2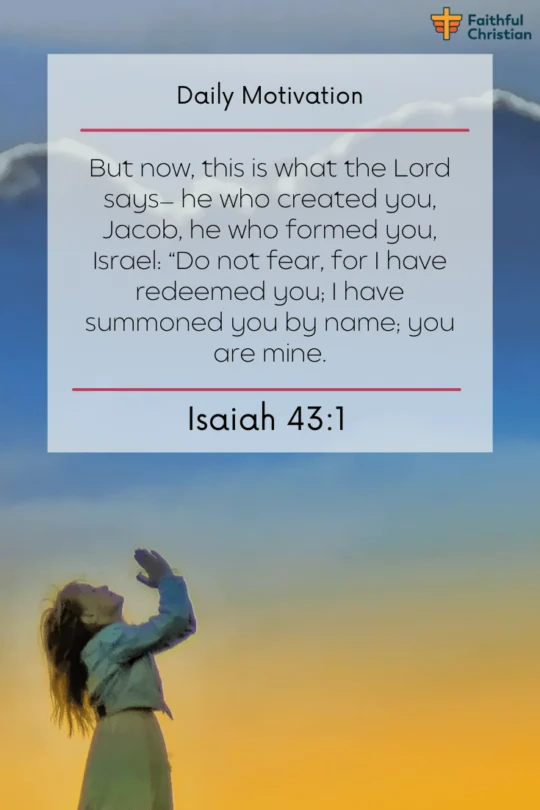 But now, this is what the Lord says—
he who created you, Jacob,
he who formed you, Israel:
"Do not fear, for I have redeemed you;
I have summoned you by name; you are mine.
2 When you pass through the waters,
I will be with you;
and when you pass through the rivers,
they will not sweep over you.
When you walk through the fire,
you will not be burned;
the flames will not set you ablaze.
8.  Romans 8:31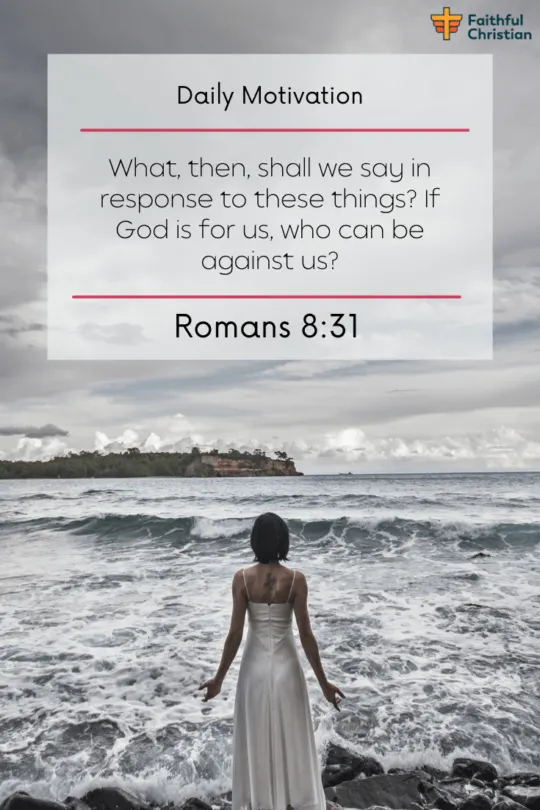 What, then, shall we say in response to these things? If God is for us, who can be against us?
9.  Philippians 4:13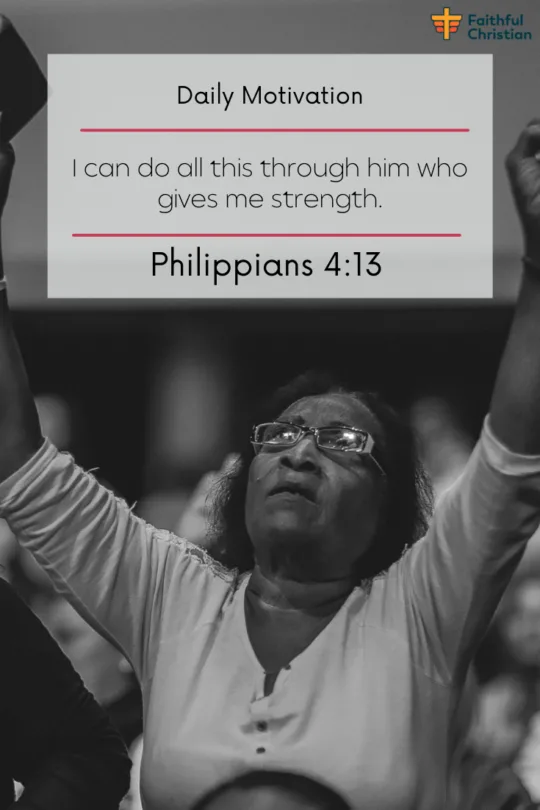 I can do all this through him who gives me strength.
10.  Isaiah 40:29-31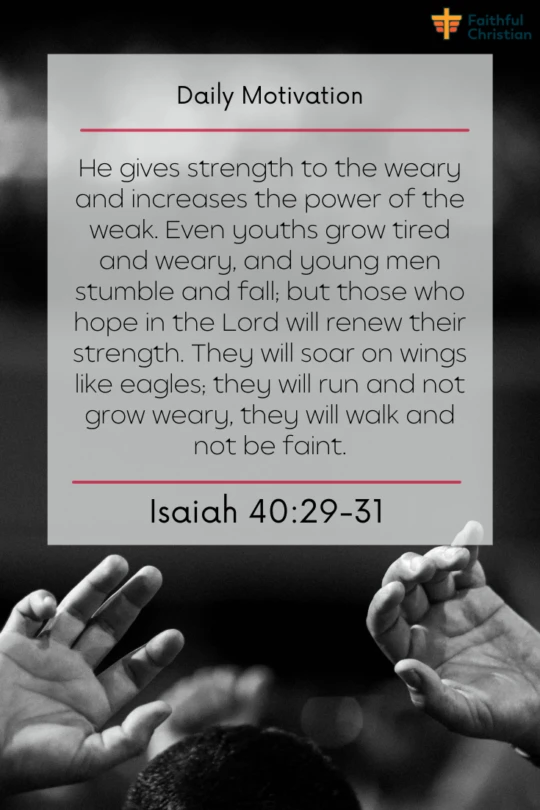 He gives strength to the weary
    and increases the power of the weak.
30 Even youths grow tired and weary,
    and young men stumble and fall;
31 but those who hope in the Lord
    will renew their strength.
They will soar on wings like eagles;
    they will run and not grow weary,
    they will walk and not be faint.
11.  2 Corinthians 12:9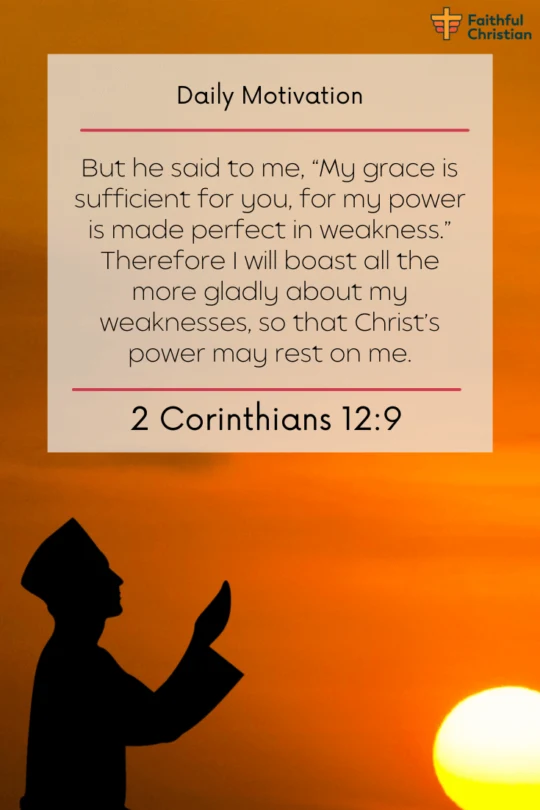 But he said to me, "My grace is sufficient for you, for my power is made perfect in weakness." Therefore I will boast all the more gladly about my weaknesses, so that Christ's power may rest on me.
12.  Proverbs 3:5
Trust in the Lord with all your heart
    and lean not on your own understanding;
13.  Proverbs 28:26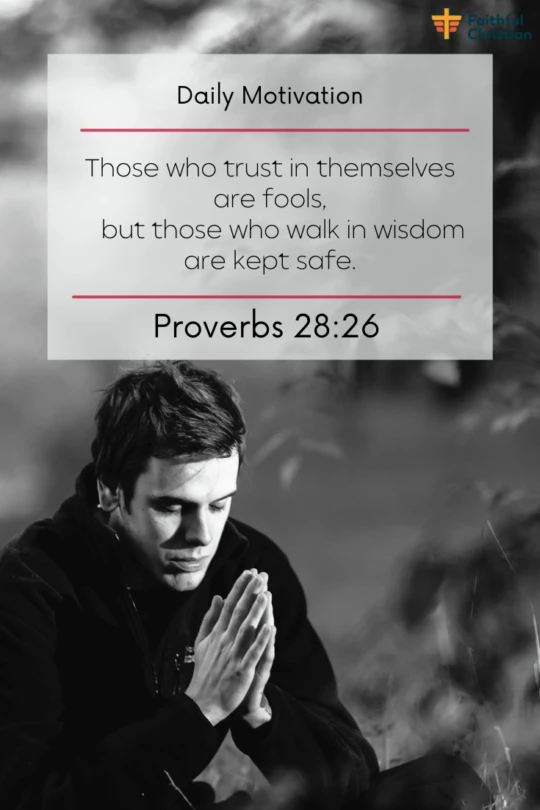 Those who trust in themselves are fools,
    but those who walk in wisdom are kept safe.
14.  Isaiah 12:2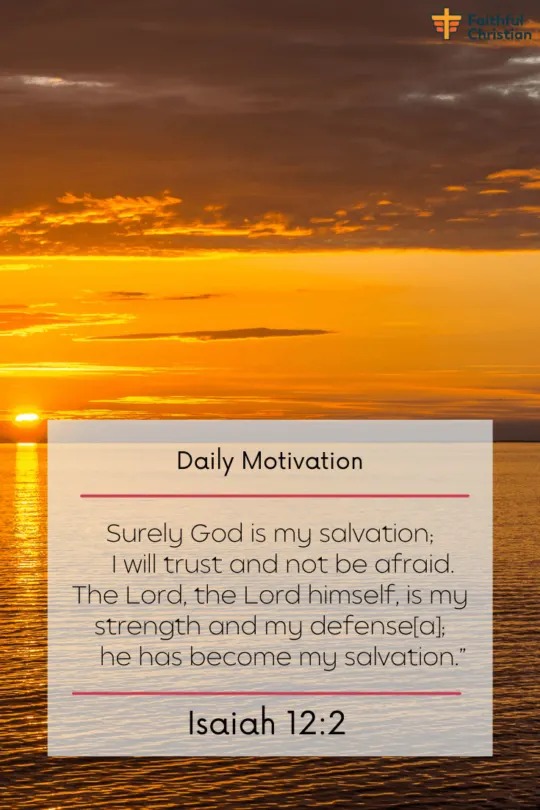 Surely God is my salvation;
    I will trust and not be afraid.
The Lord, the Lord himself, is my strength and my defense[a];
    he has become my salvation."
15.  Philippians 4:6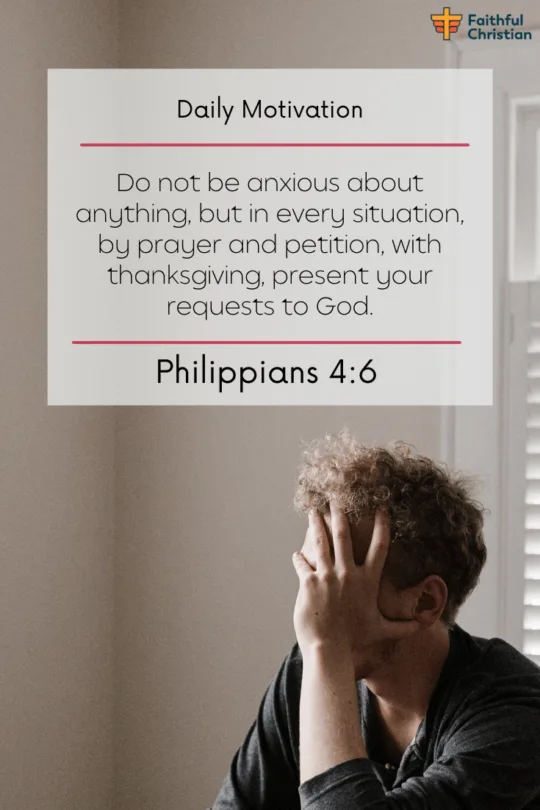 Do not be anxious about anything, but in every situation, by prayer and petition, with thanksgiving, present your requests to God.
16.  Psalm 55:22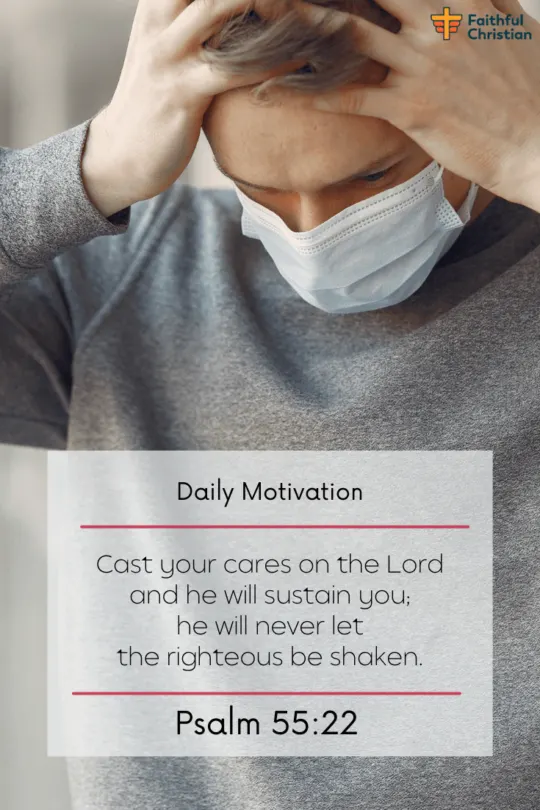 Cast your cares on the Lord
and he will sustain you;
he will never let
the righteous be shaken.
---
Recommended for you
---
Facing death and dying; let us share God's word
1. Let us ask God for forgiveness
I've always known that terminal diseases are a blessing in disguise
And that's because it gives us the opportunity to draw closer to God and repent
We've all made mistakes in the past
We have all sinned
Repentance is the only way to draw closer to God
Through repentance, God can heal your diseases and restore your health
Not just that
God has promised everlasting blissful life to the righteous
And through repentance, you can access God's glory after death
So, let us pray
Oh, heavenly father, you have been my God for all these years
You have provided and protected me all through these years as a sinner
I am sick and dying
And I know I am a sinner
Oh, gracious father, you said in your word that you will have mercy on whosever you will have mercy on
Therefore, I beg for your mercy and renew my strength
As I fight through these temptations, heal me and restore my health
In all, Thy will be done oh Jehovah
Amen
2.  There is hope after death
There are times I take a minute to understand the world
How did we get here? How did everyone get here? Why should we die?
It is obvious there is an end game
And it takes God's grace to be called into the next big plan
That plan is eternal life
A loving and happy paradise which God has set for those that love him
Right there, there is no sickness or pain
God will remove pain and suffering from our lives
So, when you feel discouraged, take a minute and remember God's promise
He said,
"Do not let your hearts be troubled. You believe in God; believe also in me. 2 My Father's house has many rooms; if that were not so, would I have told you that I am going there to prepare a place for you? 3 And if I go and prepare a place for you, I will come back and take you to be with me that you also may be where I am. 4 You know the way to the place where I am going."

John 14:1-4
---
Recommended for you
---
Author: Akatakpo Dunn
Dr. Akatakpo Dunn is a dedicated follower of Christ, an active member and speaker, and an ongoing learner of the Scriptures. Passionate about his faith and serving others, he is committed to sharing his spiritual journey and insights to inspire and uplift fellow believers. He has been active in the church for more than 23 years. Through The
Faithful Christian Blog
,
Dr. Dunn
combines his love for God, philanthropy, and Scripture, providing a valuable resource for those seeking to grow in their faith.
Follow me: on Youtube, Facebook, Twitter, Instagram, and Pinterest.
Content Disclosure:
At The Faithful Christian Blog, I create authentic and inspiring content. Although I am the main author, I occasionally use AI for minor language enhancements. This minimal AI usage ensures high-quality, trustworthy articles without compromising originality or sincerity, ultimately supporting our shared faith journey.
Warmly,
Dr. Akatakpo Dunn
Was this article helpful?